Iowa's basketball programs have created tenacious and record-breaking players who've gone on to play for the NBA and WNBA.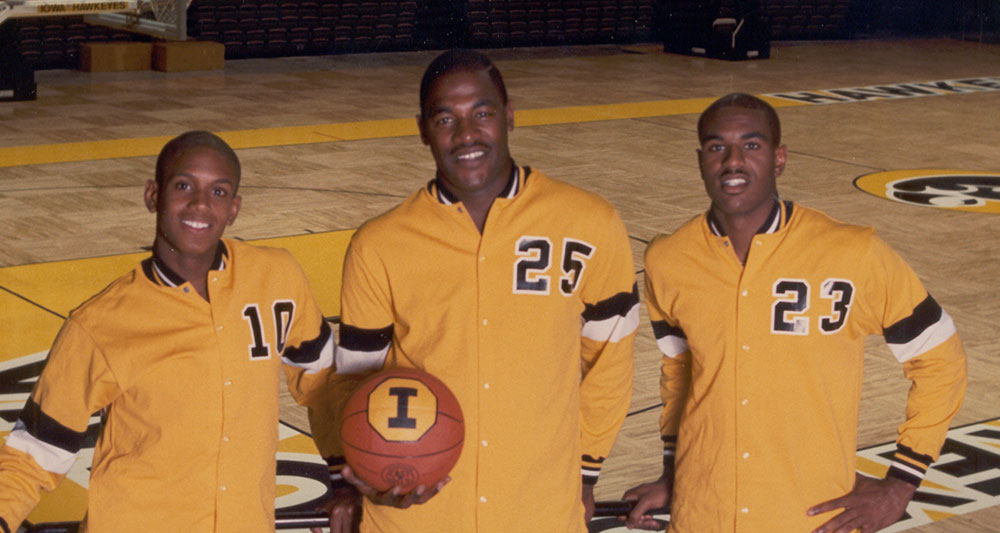 PHOTO: HAWKEYESPORTS.COM
Hawkeyes B.J. Armstrong, Ed Horton, and Roy Marble were members of Iowa coach George Raveling's 1985 recruiting class, which was loaded with NBA talent.
The Hawkeye men's basketball team formed in 1901 under head coach Ed Rule, who coached four seasons and compiled a record of 37-15. Men's basketball continued winning after Rule's retirement, netting multiple championships, trophies, and notoriety across the country.
With the passage of Title IX in the 1970s, Iowa established a women's basketball team coached by Lark Birdsong. Since its inception, the women's team has won multiple Big Ten championships and went on to the Elite Eight and Final Four.
To celebrate all the accomplishments in Iowa basketball history, Hawkeye alumni and friends remembered their favorite players from the last century.
---
B.J. Armstrong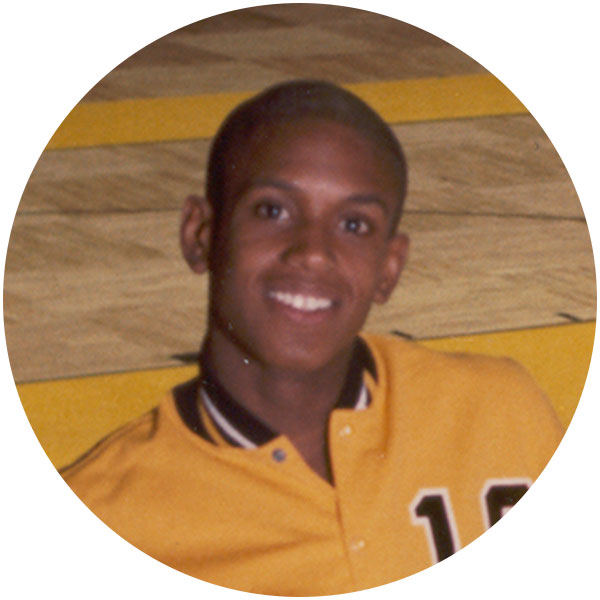 After being drafted by the Chicago Bulls in 1989, Armstrong (89BA) helped lead the team to three NBA championships before joining the Golden State Warriors. To this day, Armstrong ranks among the top 10 players in assists in Iowa history.
---
Caitlin Clark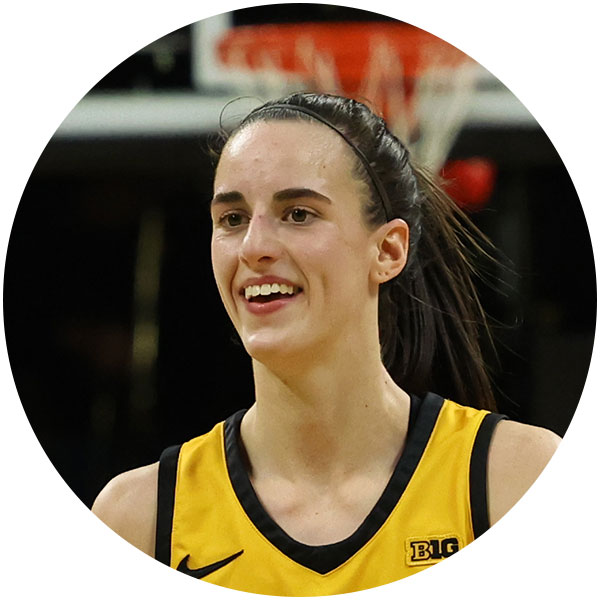 Clark is the second player in Big Ten women's basketball history to have registered more than 2,000 points, 550 assists, 520 rebounds, 110 steals, and 40 blocks in a career.
Clark was also unanimously voted a preseason AP All-American for 2022-23 and continues to be one of the nation's top scorers.
---
Chris Street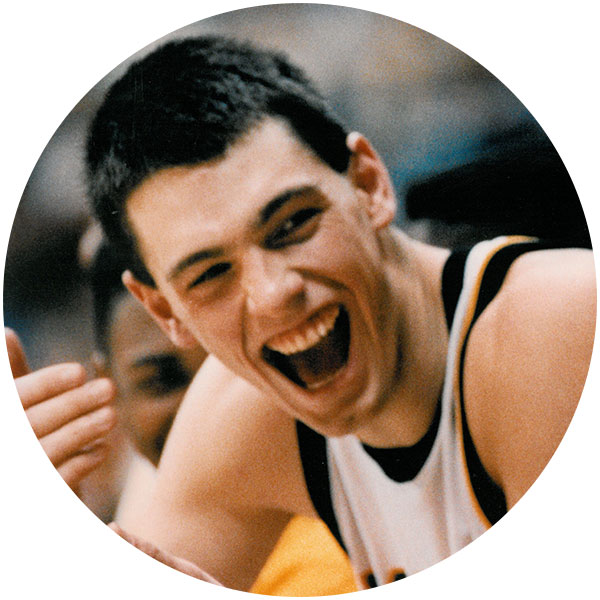 Street's legacy at Iowa lives on to this day, where his record of 34 consecutive free throws remains unbroken. In 2018, Jordan Bohannon (20BA) tied Street's record before intentionally missing his 35th free throw. He later told Big Ten Network, "That's not my record to have. That record deserves to stay in his name."
Street died in a car accident during his junior year at Iowa.
---
Ronnie Lester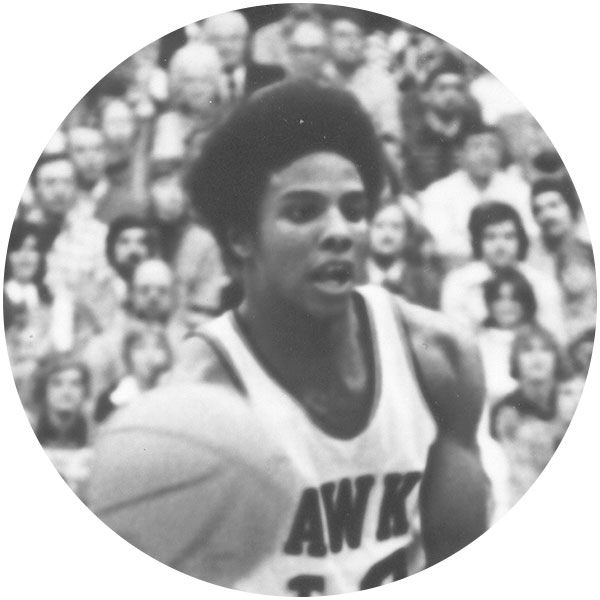 Lester (81BGS) made a name for himself as soon as he got to Iowa. In his four years, he helped lead the Hawkeyes to a share of the Big Ten title and a trip to the 1980 Final Four. He was drafted in the first round of the 1980 NBA draft to the Portland Trailblazers and was immediately traded to the Chicago Bulls.
---
Roy Marble
Marble (91BA) held the record as Iowa's all-time leading scorer for 32 years, with 2,116 points scored during his college career. In 1989, Marble was drafted by the Atlanta Hawks as the 23rd overall pick. He then went on to play with the Denver Nuggets before retiring.
Marble's son Roy Devyn Marble (17BS) also played for the Hawkeyes.
---
Luka Garza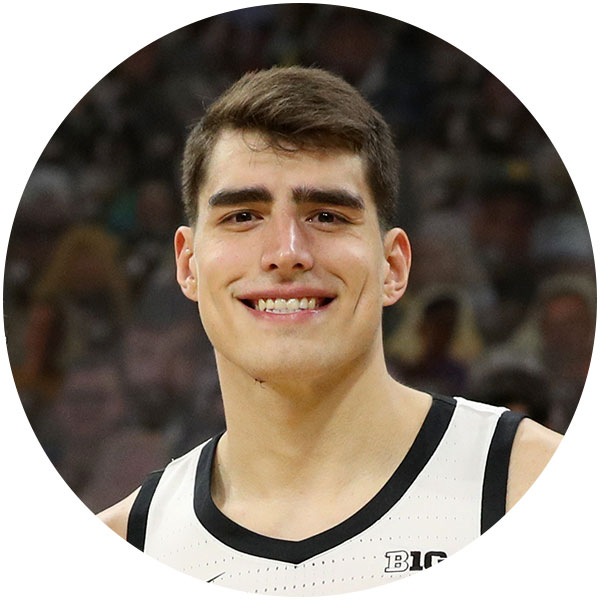 Garza (21BBA) broke Roy Marble's record in 2021 and maintains his hold as the Iowa men's all-time leading scorer with 2,306 points. Among his many accolades are Big Ten Player of the Year (2019-20, 2020-21), National Player of the Year (2019-20), and Sporting News Player of the Year (2020-21).
Garza was drafted by the Detroit Pistons in 2021 then traded to the Minnesota Timberwolves, where he currently plays as a power forward.
---
Megan Gustafson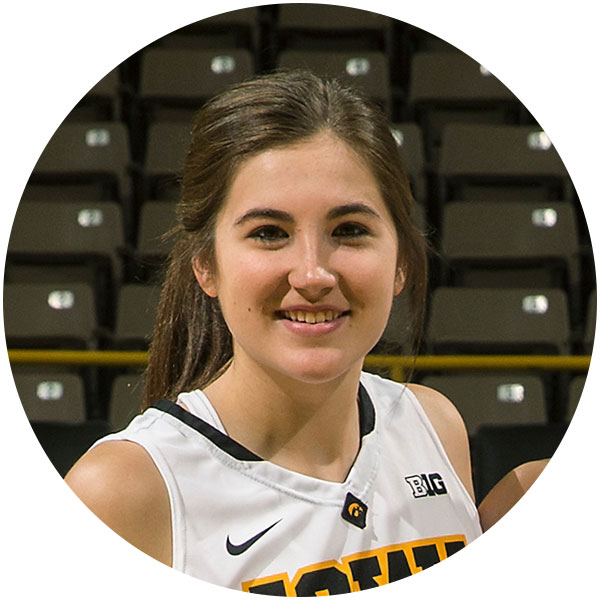 Gustafson (19BBA) is in a league of her own when it comes to Iowa basketball. With 2,804 points scored in her college career, her record stands hundreds of points over any player in Hawkeye history.
According to head coach Lisa Buder, "We may never see in another lifetime a person who contributes as much to basketball success—male or female—at the University of Iowa."
Gustafson now plays for the Phoenix Mercury.
---
Freddie Brown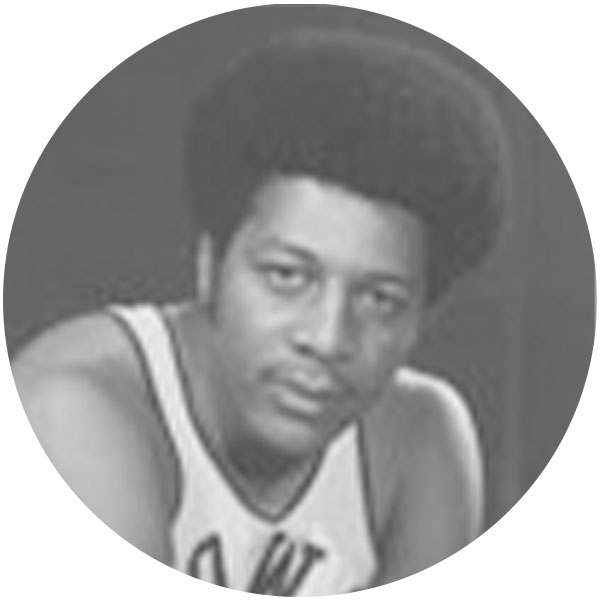 Although Brown only played two seasons at Iowa after transferring from Southeastern Iowa Community College, he quickly became a crowd favorite. In his senior year, he averaged 27.6 points per game and was drafted by the Seattle SuperSonics as the 6th overall pick in the 1971 NBA draft.
---
Honorable mention
Jordan Bohannon (20BA)
Acie Earl (92BS, 12MA)
Steve Carfino (88BGS)
Kevin Boyle (83BGS)
Jess Settles (98BA, 05MA)
Don Nelson (64BS)
Bobby Hansen
Andre Woolridge (98BA)