Five historic achievements by Iowa's All-American big man, and five experts discuss what makes Luka Garza so special.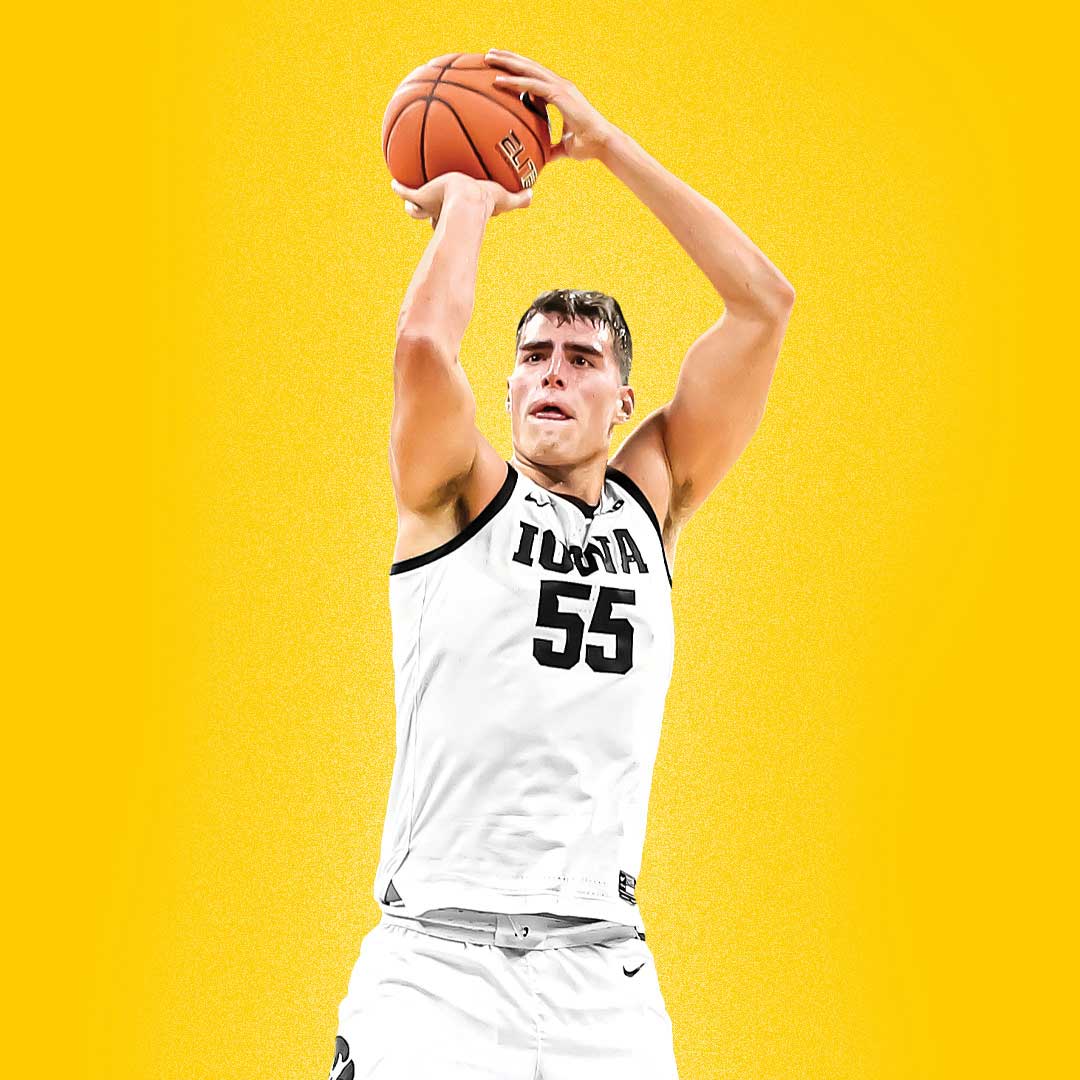 PHOTO: BRIAN RAY/HAWKEYESPORTS.COM
Luka Garza returned for his senior year having already established himself as one of the nation's best players.
Iowa's gritty center has only added to his legend this season.
The All-American big man has recorded one monster performance after another in pursuit of his ultimate goal: a deep NCAA Tournament run in March. Here are five historic feats from a season that's vaulted him among the greatest names to ever wear the black and gold:
The Washington, D.C., native became Iowa men's basketball's all-time scoring leader on Feb. 21 with a second-half layup in a win over Penn State at Carver-Hawkeye Arena. Roy Marble (91BA) had owned the record of 2,116 career points for 32 years.
Garza, who had surpassed Aaron White (15BS) for second place on Iowa's all-time scoring chart in January, reached the No. 1 spot 15 games faster than Marble (119 games).
Garza posted a streak of 19 straight games of 20-plus points, which was the longest by a major conference player over the last 20 seasons.
His 41 points against Southern in November were the most scored by a Hawkeye men's player in a single-game in Carver-Hawkeye Arena since it opened in 1983.
Garza's 102 points in his first three games were the most by any Division I player to start a season since Davidson's Stephen Curry had 106 in 2008-09.
Five Experts on Garza's Greatness
A national player of the year contender, Garza has been the talk of the college basketball world this season. Here's what five coaches, analysts, and former Hawkeyes are saying about about Garza's greatness:
Jess Settles (98BA, 05MA), former Hawkeye star and basketball analyst: "It's almost an impossible task trying to guard Luka Garza. It doesn't matter if there are three defenders trying to put a body on him. He is stronger than everybody else. He works harder than everybody else. He is more skilled than anyone else in the game, and that is rare to say about a center."
Roy Williams, North Carolina coach: "You look at the numbers that he's put up, and I think it boils down to one thing: he's got probably tons more sweat than a lot of the guys have, and that's something I really have always admired."
Dan Dakich, ESPN analyst: "What he's done off the court to get ready to have those numbers is other-worldly. A lot of kids want to be great, but very few kids prepare to be great. Nobody works harder than Luka Garza for crying out loud. I mean nobody."
Tom Izzo, Michigan State coach: "Luka Garza has one of the highest basketball IQs for a big guy that I have ever seen."
Seth Greenberg, ESPN analyst: "Luka Garza is the hardest-playing player in all of America. The dude is relentless. He plays every single possession like it's the last of his career."
---
Watch Garza on Big Ten Network's The Journey.