In our Iowa Icons series, we're celebrating the players, moments, and traditions that define Hawkeye football. Here, we honor the legendary coaches who led the Hawkeyes to gridiron glory.
Howard Jones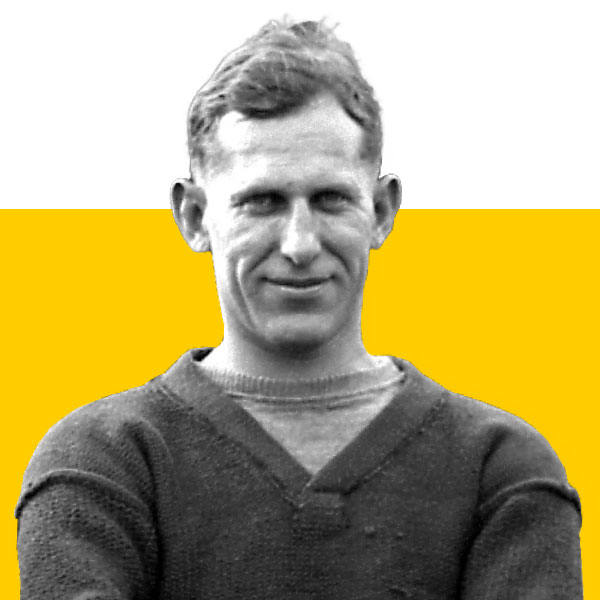 1916-23
Leading the Hawkeyes for eight seasons, Jones compiled a 42-17-1 record, including back-to-back 7-0 campaigns and Big Ten Championships in 1921 and 1922. Jones, who also served as athletics director for his final five years at Iowa, was said to have sold tickets to fans up to an hour before kickoff before home games. A member of the National Football Foundation Hall of Fame and Rose Bowl Hall of Fame, Jones won national championships during coaching stints at Yale and USC.
---
Dr. Eddie Anderson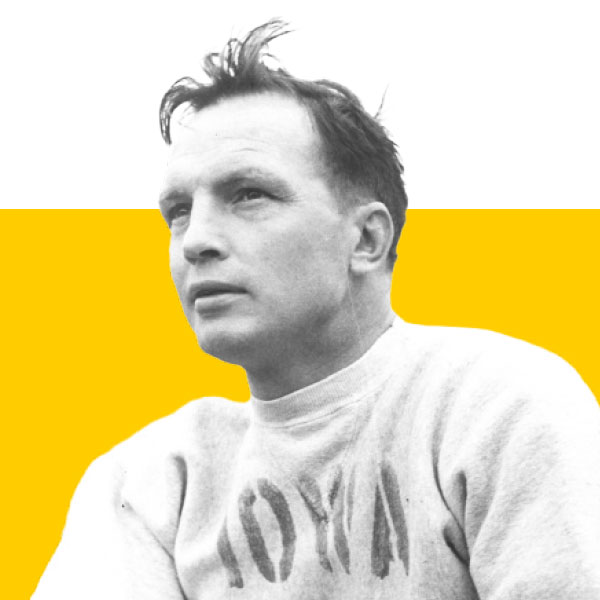 1939-42 and 1946-49
A Mason City, Iowa, native who starred under Knute Rockne at Notre Dame, Anderson was the architect of Iowa's fabled Ironmen season in 1939. The College Football Hall of Fame coach compiled a 35-33-2 record at Iowa, where he coached before and after his time in the Army Medical Corps during World War II. "Doc" Anderson was also a highly regarded physician who practiced medicine in the mornings and led football practice in the afternoons.
---
Forest Evashevski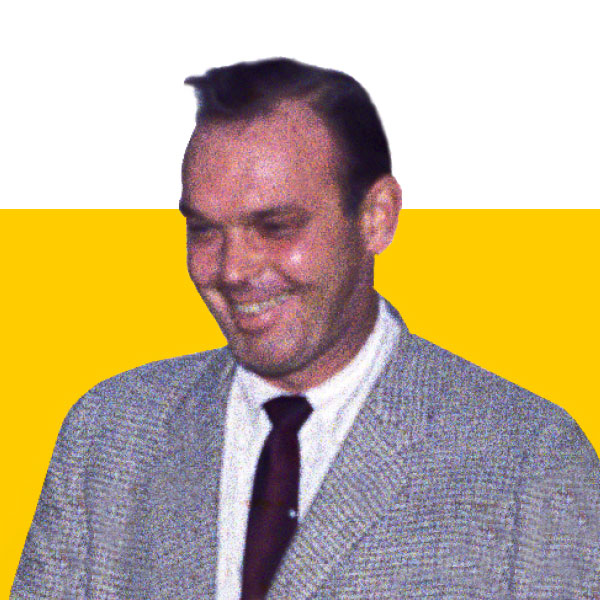 1952-60
Evy guided the Hawkeyes to national prominence and their first two trips to the Rose Bowl—and only two Pasadena victories—following the 1956 and 1958 seasons. A star quarterback at Michigan, Evashevski played for the Iowa City-based Iowa Seahawks Navy Pre-Flight football team during World War II while serving as a hand-to-hand combat instructor. He led the Hawkeyes for nine seasons, compiling a 52-27-4 record, before leaving the sidelines to serve as the UI's athletic director from 1960 to 1970.
---
Hayden Fry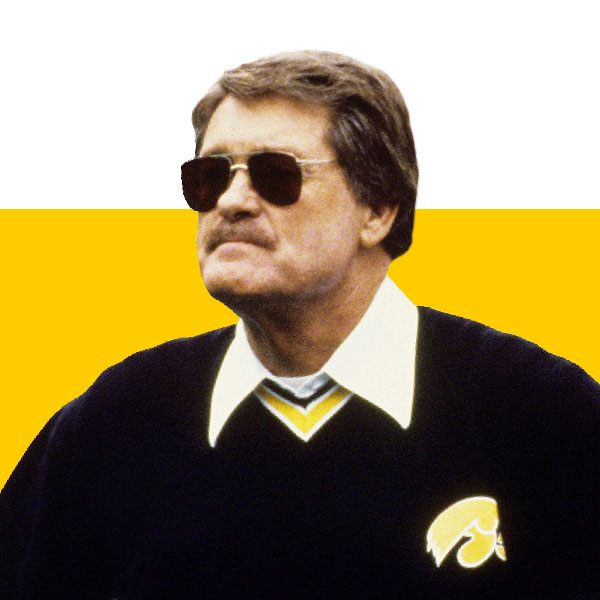 1979-1998
The brash and charming Texan resuscitated an Iowa program that had endured 17-staight years without a winning season. Known for his aviator shades, daring play-calling, and colorful press conferences, Fry established Iowa as a Big Ten contender and national power. In 20 seasons in Iowa City, Fry was 143-89-6, including 14 bowl appearances and three trips to the Rose Bowl. Fry's famous coaching tree features many former assistants who also became coaching legends, including Barry Alvarez, Bill Snyder, Bob Stoops (83BBA), and Kirk Ferentz.
---
Kirk Ferentz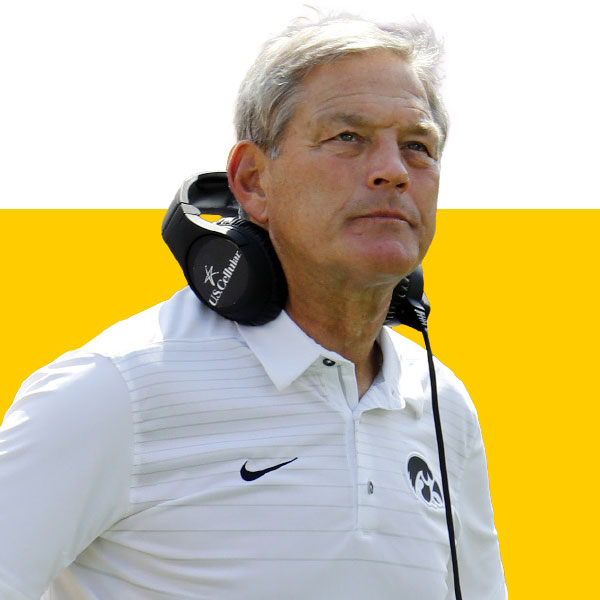 1999-present
Now in his 23rd year after taking the reins from Fry, Ferentz is one of the most accomplished coaches in Big Ten history and the longest serving coach in Iowa history. With a 168-106 record at Iowa entering the 2021 season, Ferentz is fourth on the conference's all-time wins list, trailing only Woody Hayes, Amos Alonzo Stagg, and Bo Schembechler. In 2018, Ferentz surpassed Fry as the winningest coach in Iowa history, and he's currently the longest tenured coach in college football. Ferentz and Fry are the only coaches to consecutively lead a Division I football program for 20 years. 
---