The players, moments, and traditions that define Hawkeye football
It's a fall to remember for the Iowa football program.
After an agonizing 2020 cheering from afar, fans make their long-awaited return to Kinnick Stadium this month. Just like old times, we're tailgating along Melrose Avenue, belting out the Iowa Fight Song alongside the Hawkeye Marching Band, and dancing to the Hawkeye Victory Polka.
College football brings us together once more—just as it has for generations of Hawkeyes. And as we revive our beloved game day traditions, we're also remembering the Iowa legends of yesteryear.
This fall, Iowa marks the 100th anniversary of a 1921 Hawkeye team that marched to the first of two-straight unbeaten seasons and Big Ten titles. A star player from that team, Duke Slater (28LLB), the program's first Black All-American, will be immortalized when the field at Kinnick Stadium is named in his honor.
This season also brings the 40th anniversary of the 1981 Rose Bowl team—the start of a remarkable era of gridiron greatness under coach Hayden Fry and his successor, Kirk Ferentz. In December, Iowa great Andre Tippett, a captain of that Rose Bowl team, will become the 10th former Hawkeye player to be enshrined in the College Football Hall of Fame.
As we celebrate our storied past and look ahead to a post-pandemic future, it's the perfect time to reflect on what makes Hawkeye football special. In that spirit, we've put together a collection of lists of Iowa icons. While by no means definitive—after all, we're dealing with 132 years of Iowa football history—here's a look back at just a few of the unforgettable players, heart-stopping finishes, and time-honored traditions that make us proud to call ourselves Hawkeyes.
---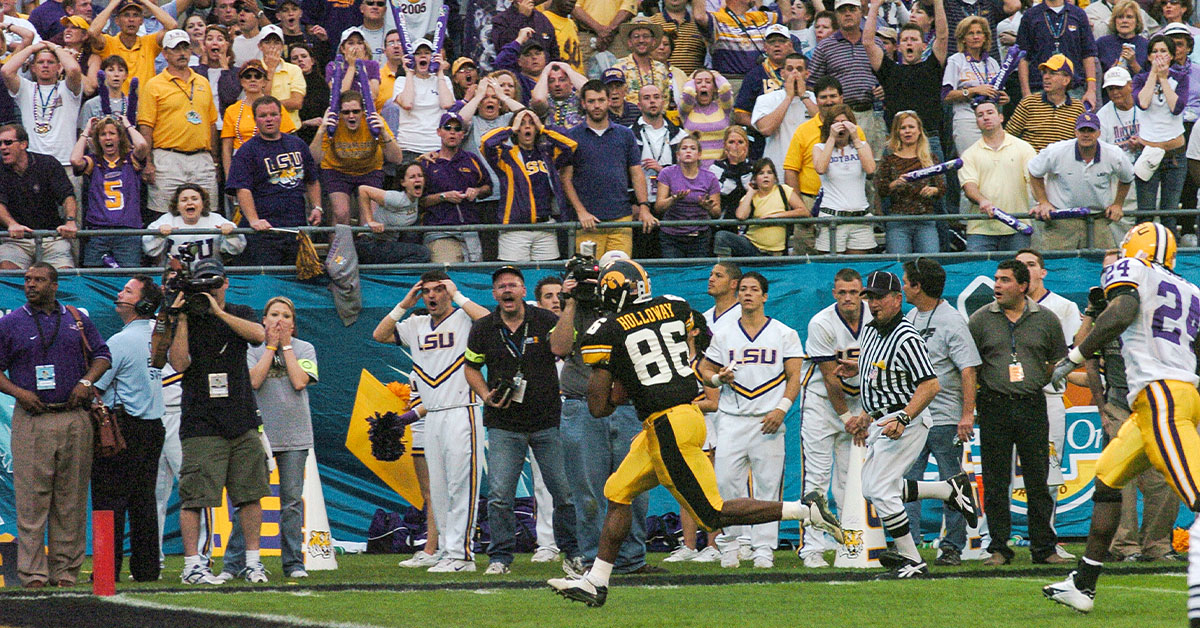 PHOTO: HAWKEYESPORTS.COM
Revisit a few of Iowa's most historic wins, with videos of unforgettable Hawkeye moments ranging from a Kinnick drop-kick to the Capital Catch.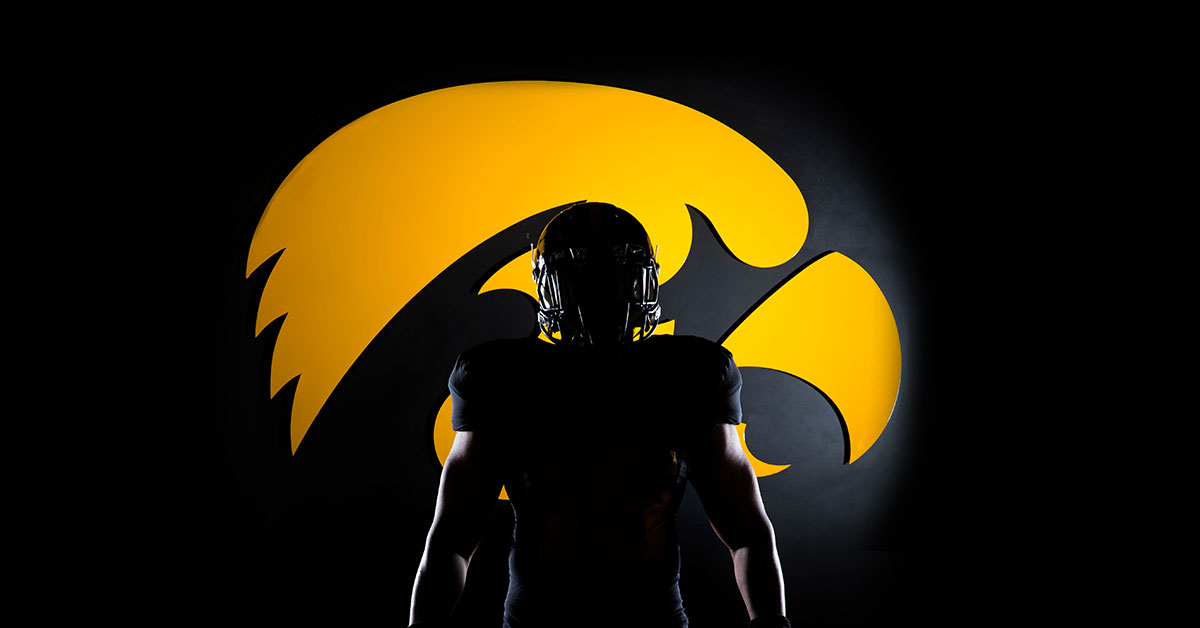 PHOTO: BRIAN RAY/HAWKEYESPORTS.COM
A look at Iowa uniforms over the years shows how the Hawkeyes have dressed for success.
---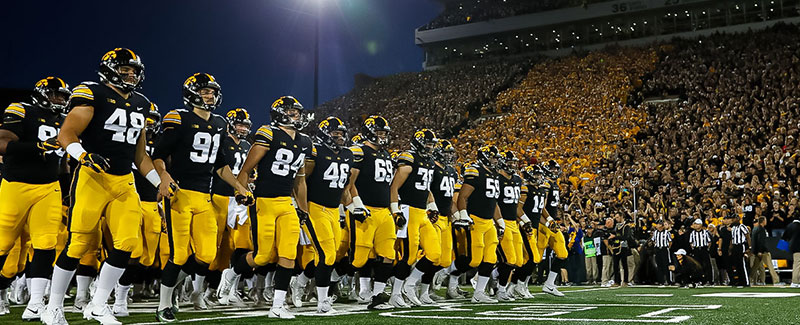 PHOTO: HAWKEYESPORTS.COM
ESPN named the Iowa Wave as one of the nation's best college football traditions. See what else made our list of favorite Iowa City football rituals.
---
PHOTO: HAWKEYESPORTS.COM
Celebrate the traits that have endeared coach Kirk Ferentz to fans in his 23 seasons as head coach at Iowa.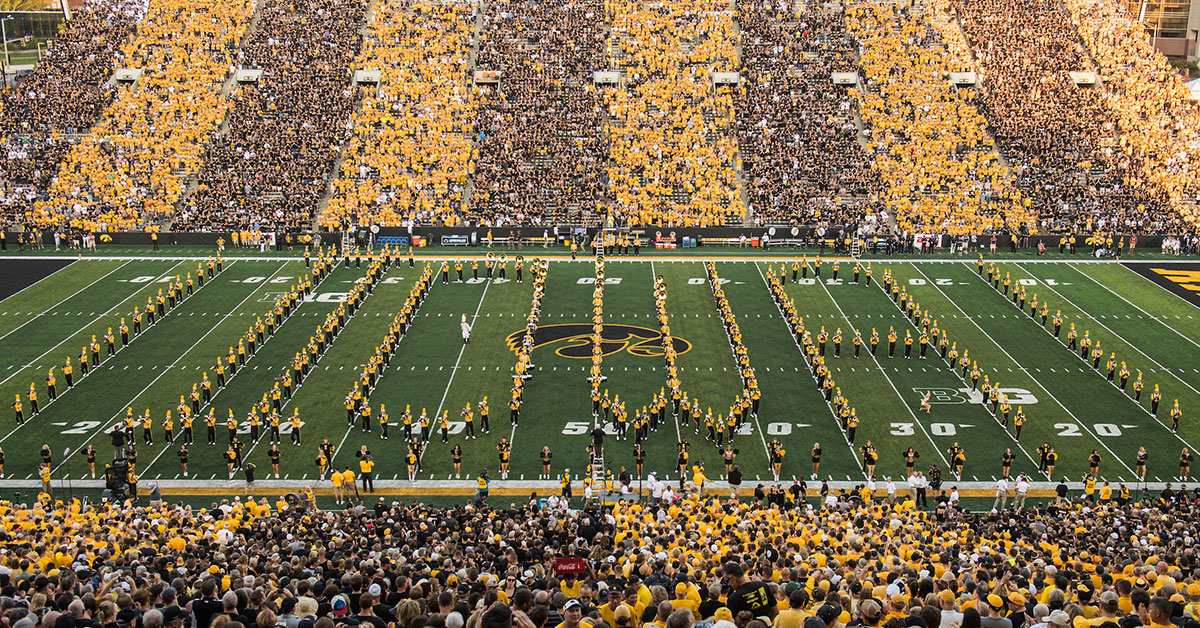 PHOTO: HAWKEYESPORTS.COM
Sing along to a few of our favorite game day songs that Hawkeye fans can belt out by heart.
---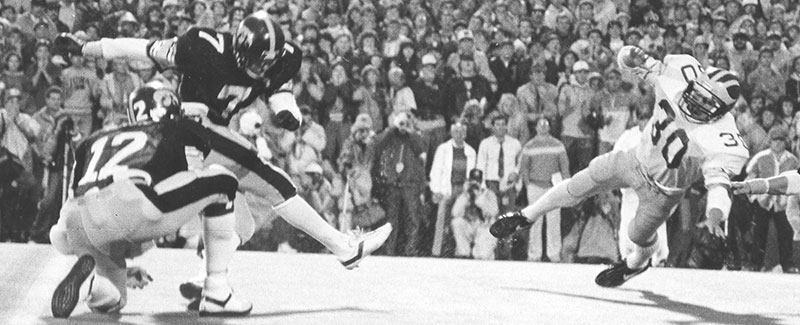 PHOTO: HAWKEYESPORTS.COM
Look back at some of the greatest seasons in Iowa football history, including six that culminated at the Rose Bowl.
---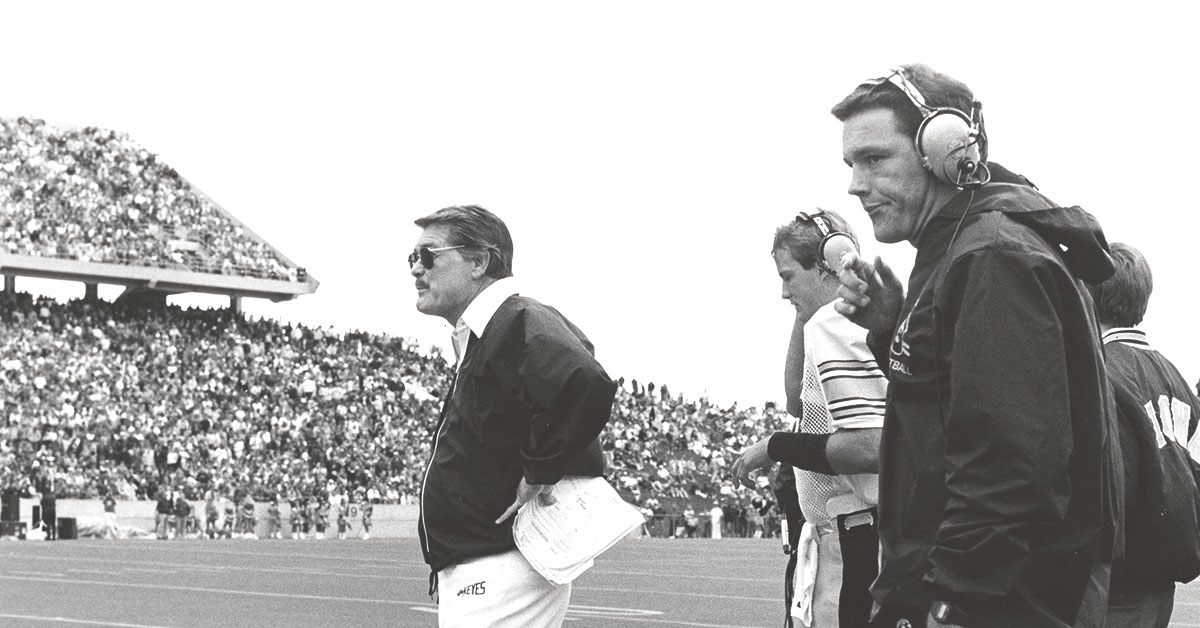 PHOTO: HAWKEYESPORTS.COM
Kirk Ferentz and Hayden Fry are the latest in a series of legendary coaches who led the Hawkeyes to gridiron glory.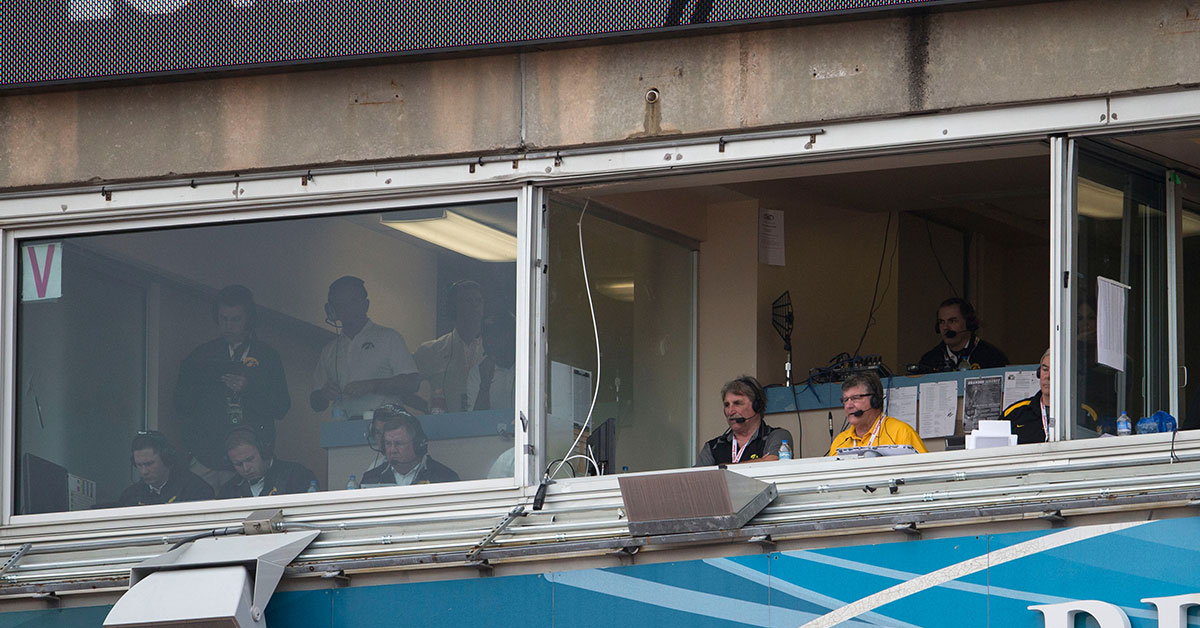 TOP PHOTO: BRIAN RAY/HAWKEYESPORTS.COM
From a future U.S. president to a former Hawkeye quarterback, here are a few notable announcers who have called games for Iowa.
---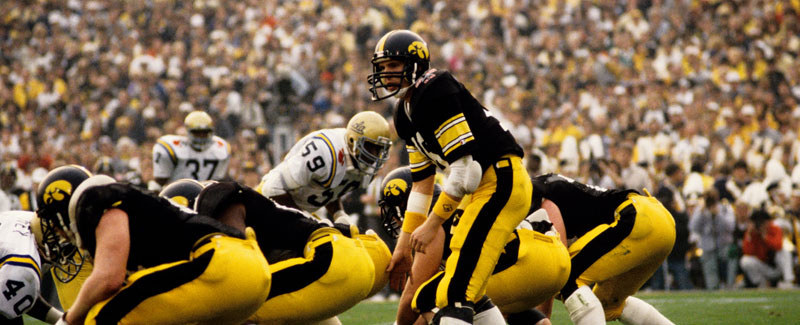 PHOTO: HAWKEYESPORTS.COM
The College Football Hall of Fame honors the best of the best. Learn which Iowa stars made the cut.
---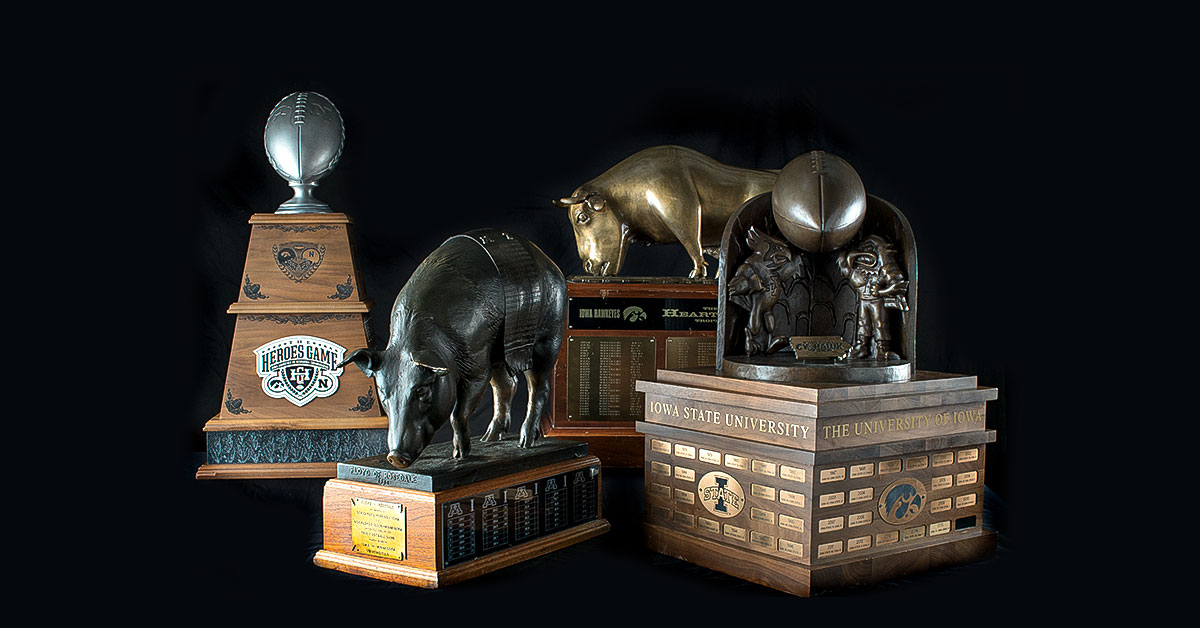 PHOTO: BRIAN RAY/HAWKEYESPORTS.COM
See how Iowa has fared against Iowa State and a few of its other greatest Midwestern rivals on the gridiron.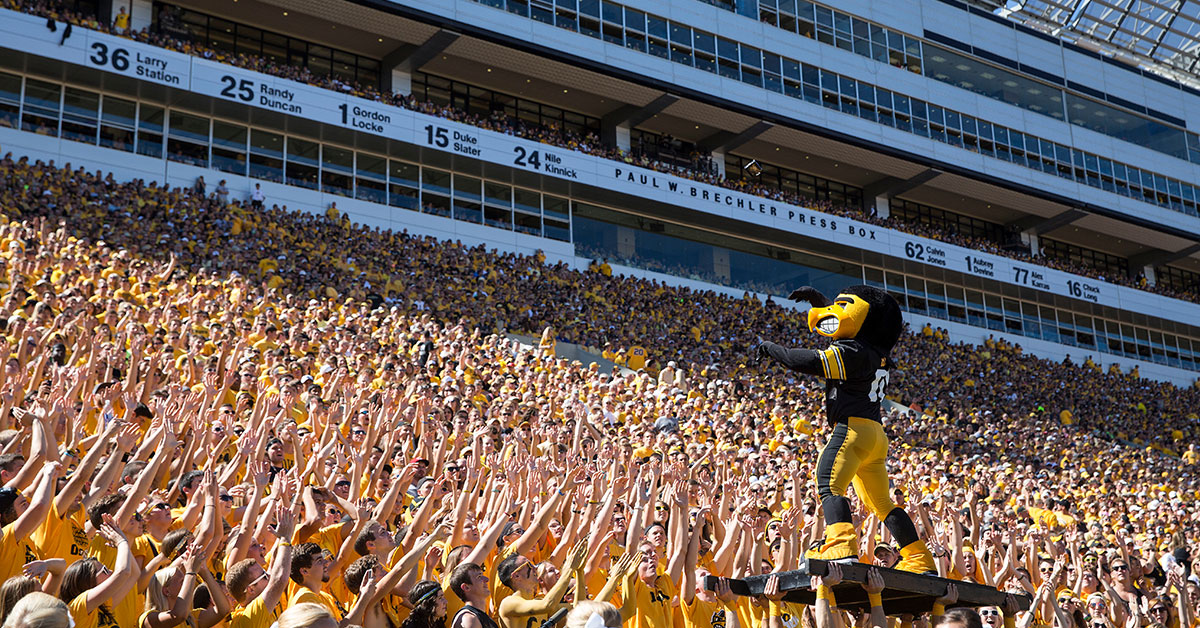 TOP PHOTO: BRIAN RAY/HAWKEYESPORTS.COM
Before Herky the Hawk, there were Burch and Rex.
---