In our Iowa Icons series, we're celebrating the players, moments, and traditions that define Hawkeye football. Here, we look at how the Hawkeyes have dressed for success.
The Roaring Twenties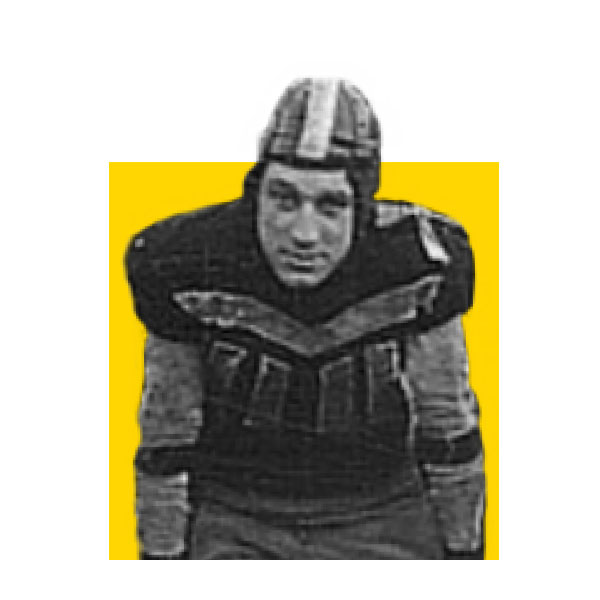 In 2012, Iowa paid tribute to the legendary 1920s teams with throwback uniforms featuring old-gold helmets and matching gold detailing on the jersey and pants. The original uniforms of that era featured numberless black sweaters, leather helmets, high-waisted pants, and ringed knee socks.
---
No-Frills Ironmen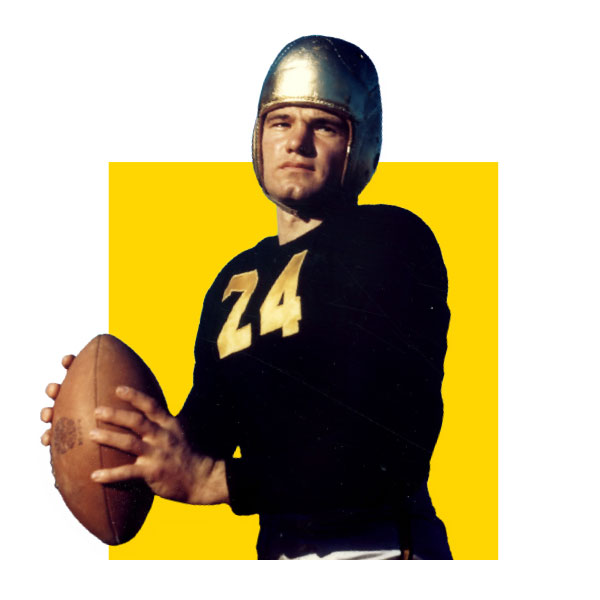 Uniforms were a spartan affair for the 1939 Ironmen. The legendary team wore long-sleeved black jerseys with gold numbers, white pants, and golden leather helmets. Iowa created throwback uniforms for the 2004 home opener to honor the 75th anniversary of Kinnick Stadium.
---
The Golden Age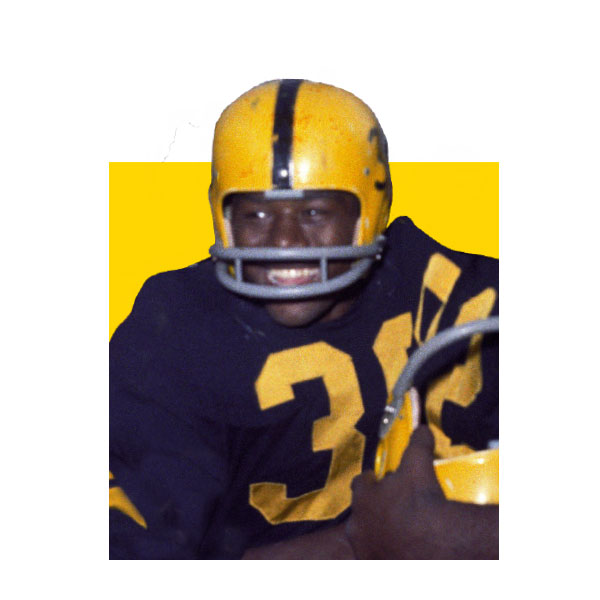 Considered by many to be Iowa's greatest team, the 1958 Rose Bowl squad also featured one of the program's cleanest-looking uniforms. The classic helmets from the Forest Evashevski era were "Green Bay gold" with gothic jersey numbers on each side and a black stripe down the middle. In 2010, Iowa wore throwback uniforms from 1958 in a win over Ball State.
---
Modern Classics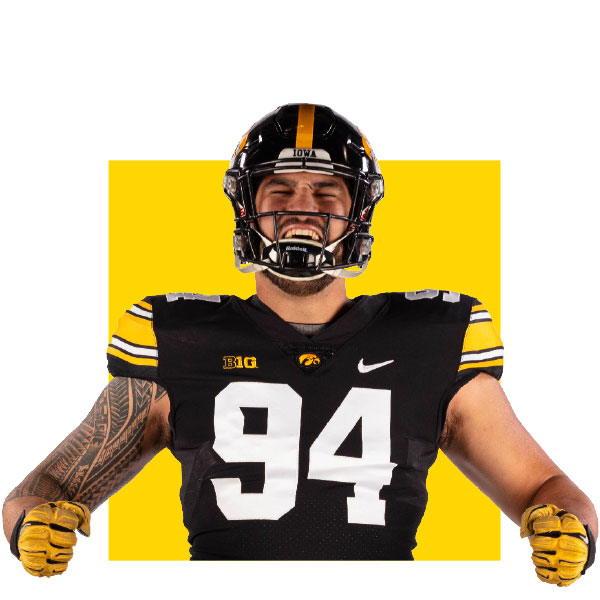 Understanding the power of dressing for success, Hayden Fry modeled the Hawkeyes' new uniforms in 1979 after another black-and-gold team—and the most dominant NFL squad of the 1970s. After Fry reached out for permission, the Pittsburgh Steelers sent Terry Bradshaw's jersey and pants so the exact measurements could be taken of the numbers, lettering, and trim. Fry also commissioned a new logo for the helmet, leading to Cedar Rapids marketing artist Bill Colbert's creation of the Tigerhawk. Today, Iowa's Steelers-inspired gear and the Tigerhawk are college football classics.
---
Nineties Wings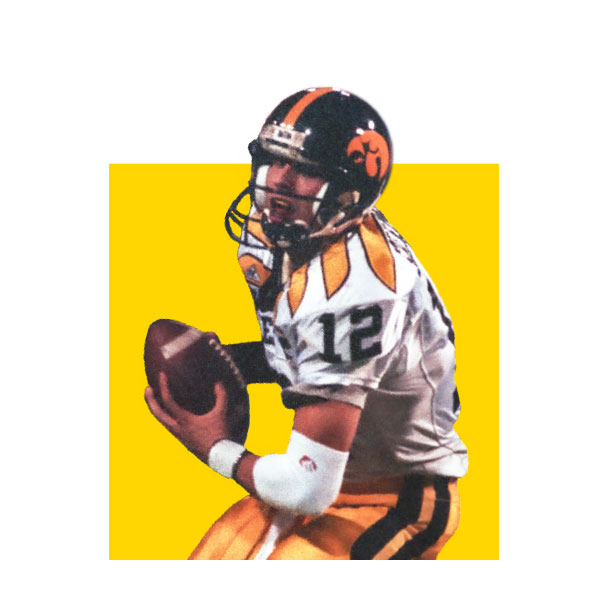 The Hawkeyes sported a unique look for the 1994 and 1995 seasons. Sedrick Shaw (97BA), Tim Dwight (99BS), and their teammates wore revamped uniforms featured four gold "wings" over the shoulder pads—a jersey nostalgically remembered by fans as the "banana peels." The wings returned in a 2019 home game against Penn State, when Iowa wore all-gold alternate uniforms that gave a nod to that '90s look.
---
Big-Game Blackouts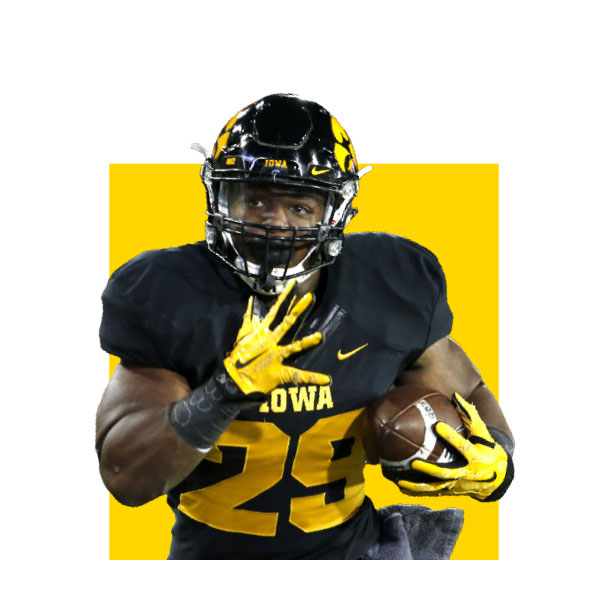 Iowa has rolled out blackout alternate uniforms twice in recent years for key games at Kinnick. In 2015 against rival Minnesota, the Hawkeyes donned all-black gear with oversized gold numbers on the jerseys and an enlarged Tigerhawk on the helmets. Iowa won a wild 40-35 game to start 10-0 for the first time in school history. Two seasons later, the Hawkeyes debuted another blackout uniform with even better results: a memorable 55-24 shellacking of Ohio State. A black-on-black Tigerhawk adorned one side of the helmet, while uniform numbers were on the opposite side. The black jerseys featured grey numbers detailed with a small block-I patten.
---