A Mural-friendly freight elevator and three-story lightwell highlight the museum's unique architecture.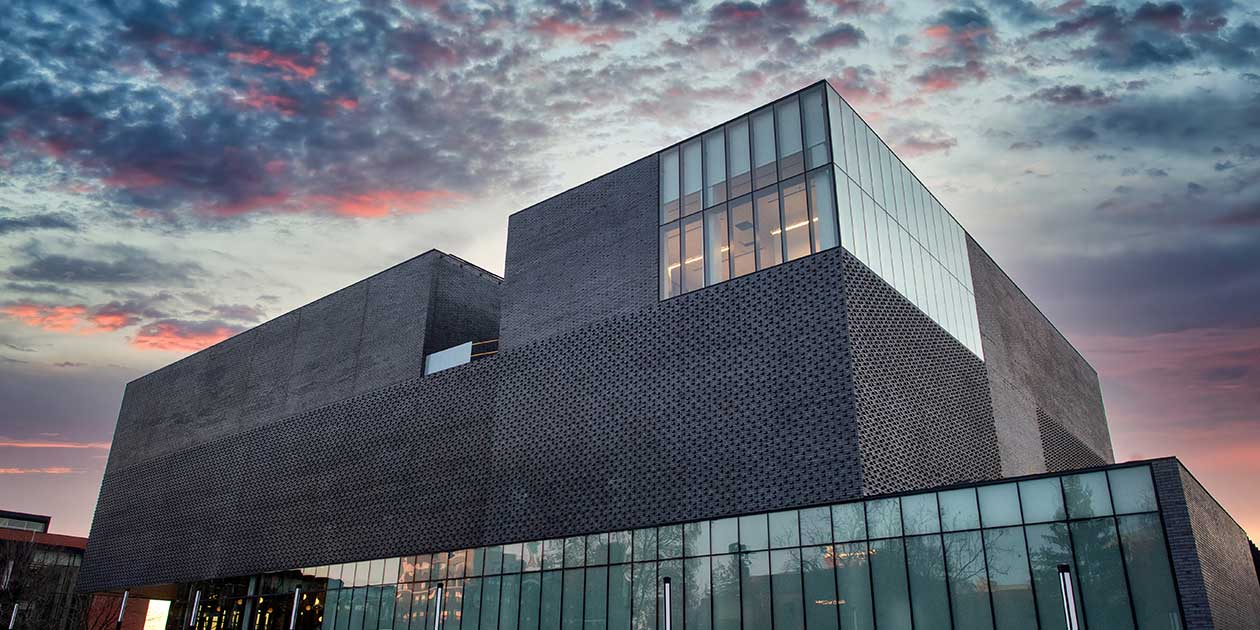 Photo: justin torner/UI OFFICE OF STRATEGIC COMMUNICATION
The opening of the new UI Stanley Museum of Art marks not only a new era for the visual arts at Iowa, but a closure to nearly 15 years of campus rebuilding. It's the final facility to be relocated or restored after the flood of 2008 inundated more than 20 major UI structures, including the arts campus's Hancher Auditorium, the Voxman Music Building, and the original art museum.
The new $50 million, 63,000-square-foot museum is itself a work of art. Next door to the Main Library and opening onto Gibson Square Park, the building features a first-floor lobby and event space, second-floor galleries, and third-floor classrooms. It also houses secure and climate-controlled storage spaces for the UI's renowned 16,758-piece collection—only a fraction of which can be on display at a given time.
The rectilinear brick-and-glass building was designed by BNIM Architects in Des Moines and built by Iowa-based Russell Construction with the visitor and student experience at the forefront. The galleries feature moveable walls that create flexible exhibit spaces, while the custom classroom suites allow for art to be quickly pulled from storage and studied. A three-story lightwell runs through the heart of the building and is complemented by an artful steel staircase and warm birchwood detailing. The glass-lined lobby and a newly painted mural—Surrounding by Odili Donald Odita—welcome visitors who arrive via the lower-level parking garage or through Gibson Park's sculpture garden.
A massive freight elevator specially built to accommodate Iowa's most famous painting assisted this past summer's move-in. Jackson Pollock's Mural travels in a 22-foot-long, ton-and-a-half shipping case that has required logistically complex installations around the world. The Stanley's 12-foot-tall, 21-feet-deep elevator, however, made the Mural's clandestine return as hassle-free as moving a priceless painting can be.
---
More on the Stanley from Iowa Magazine: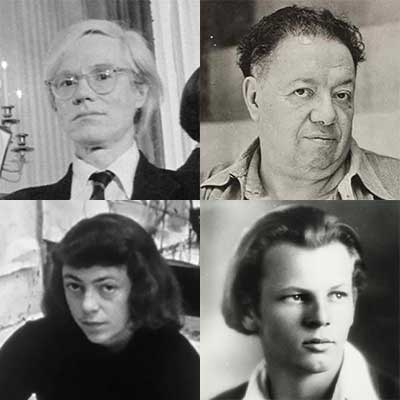 Warhol, Rivera, Mitchell, and Pollock are among the big names in the Iowa collection.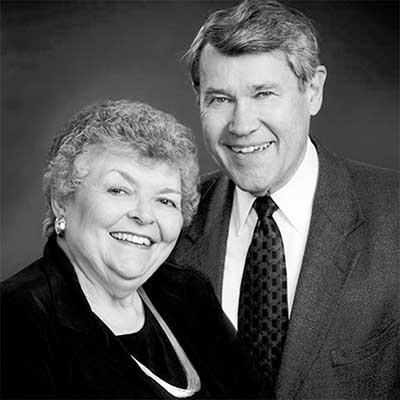 The Stanleys' support for the museum began with a major donation of African art almost 40 years ago.
---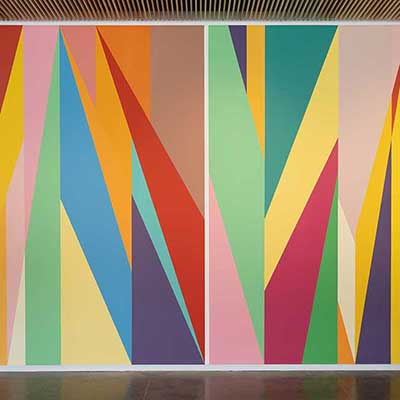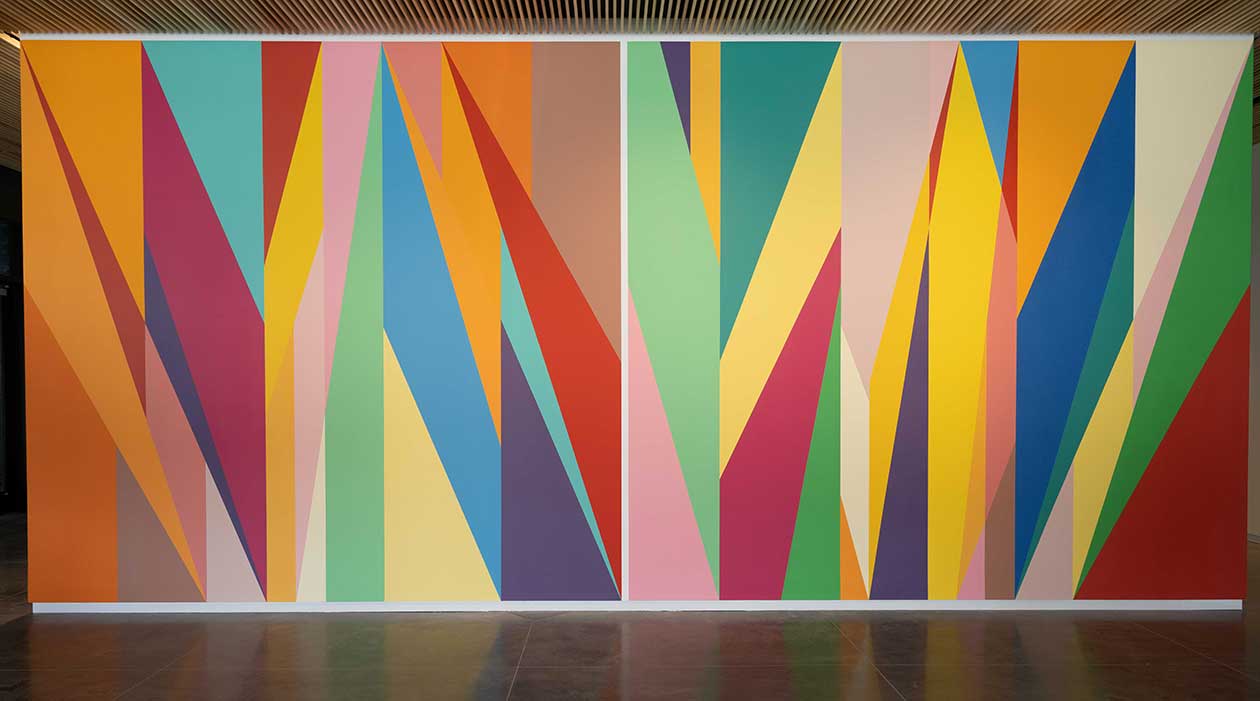 Fourteen years after the University of Iowa saved its world-class art collection from the flood, the new museum welcomes home its masterpieces and unveils stunning new additions.
---