Kaelen Novak uses motion-capture technology to create stunning costumes for real and virtual stage productions.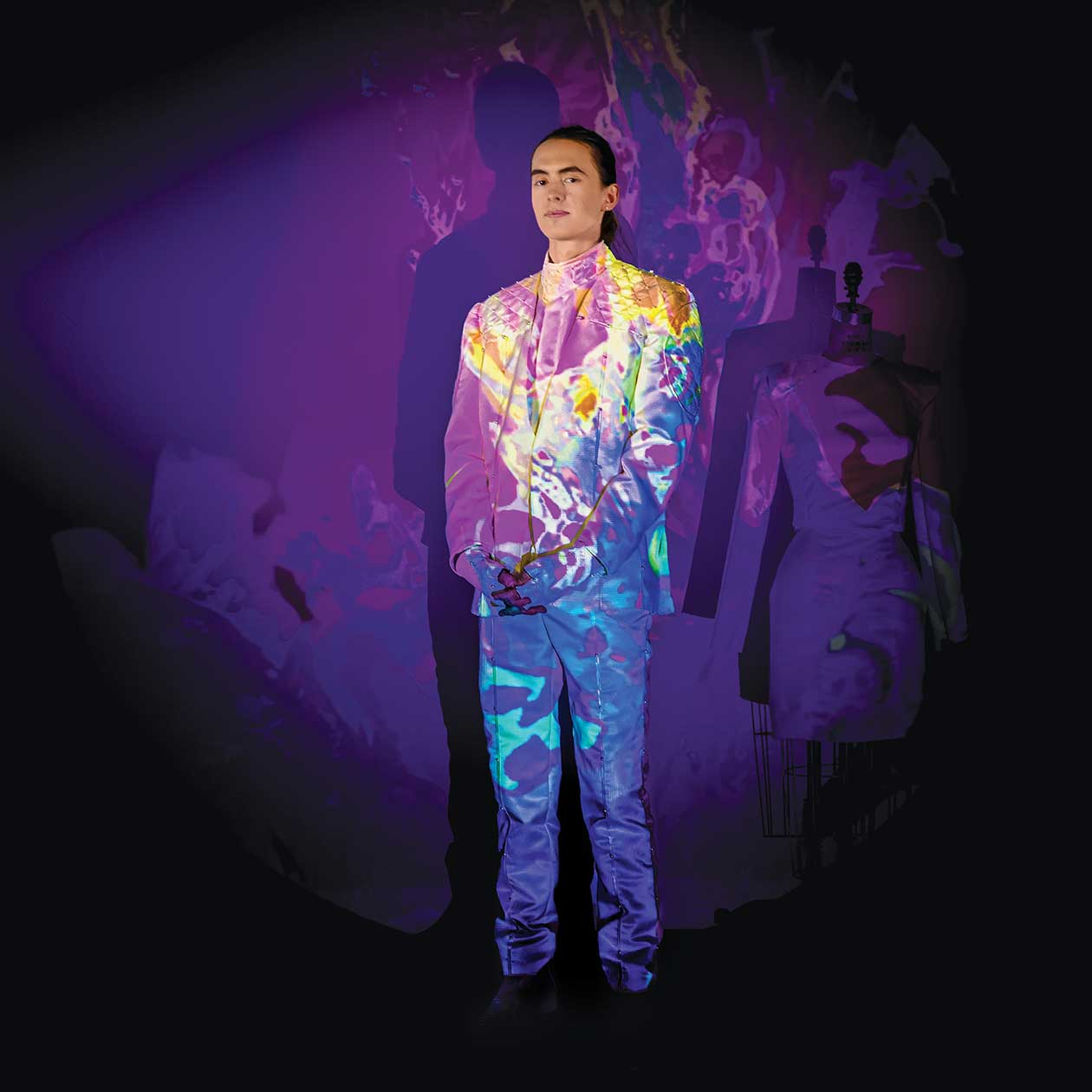 PHOTO: JASON SMITH
Recent MFA graduate Kaelen Novak stands in front of a projection screen wearing a suit affixed with reflective motion-capture markers.
The University of Iowa Department of Theatre Arts' costume shop is filled with the usual tools of the trade for its student designers. There are worktables covered in fabric swatches, a wall lined with colorful spools of thread, and racks upon racks of costumes and footwear.
Kaelen Novak, however, has spent much of the past year designing clothing in a nearby space that looks more like a computer science lab than a theater shop. Inside the Performing Arts Annex's motion-capture studio, Novak explores how technology can be used to break new ground in fashion and theater. Novak, a theatrical and experimental designer who graduated with an MFA in theatre arts this past spring, uses the studio's 3D-rendering software and dozens of motion-capture cameras to design garments for stage performances—real and virtual.
In their early days of graduate school, Novak began experimenting with CLO 3D, fashion design software that allows users to digitally drape and test the viability of clothing. Once a garment is created virtually, the pattern can then be printed to match an actor's measurements and used to create real-life clothing. That made Novak wonder: Could this process, coupled with 3D human modeling software used in the film and video game industry, be used to create digital costumes for avatars in virtual performances?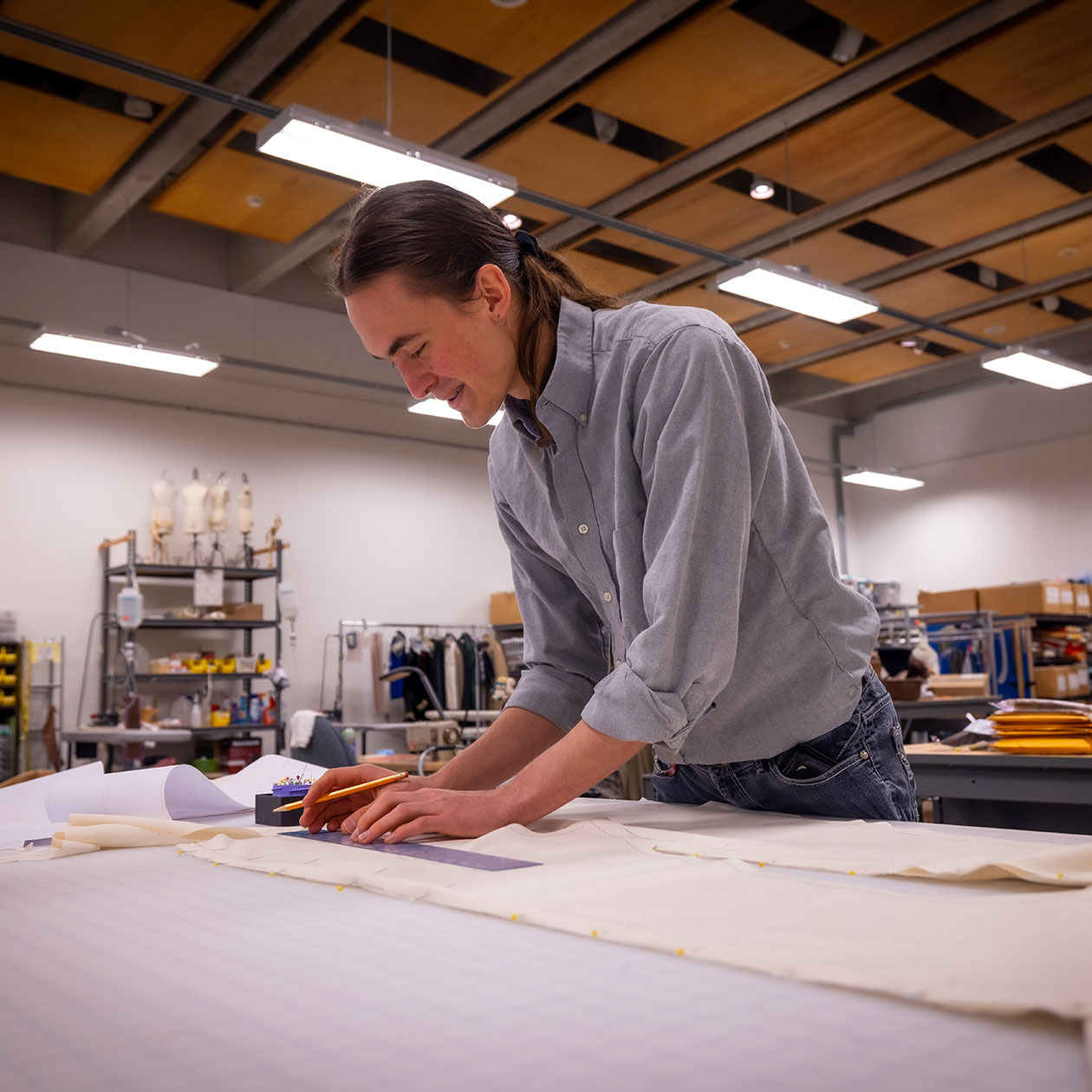 PHOTO: JASON SMITH
Kaelen Novak designs a garment inside the UI Department of Theatre Arts' costume shop.
The result has been multimedia productions like Pieces of Me, a virtual reality show in which an actor wearing a motion-capture suit played multiple characters in digital costumes created by Novak. The performance, held this past November, was successfully livestreamed in VR to a small audience.
"My research allows incredibly lifelike theatrical productions to occur fully virtually with actors from all over the world working together," says Novak, a Louisiana native. "It also allows incredibly complex and unique costumes to be produced for an actor without ever needing to waste materials or fitting time."
Novak finds traditional costuming and fashion just as rewarding. They served as the costume designer for the department's production this past spring of Something Rotten, the satirical musical set in Renaissance England. They've also designed clothing for the UI's annual Recycled Runway Fashion Show and showcased their handmade metallic jewelry at a student exhibition in the Visual Arts Building.
As Novak considers future academic and professional opportunities after graduation, they're excited to keep exploring the frontiers of digital design. From fashion shows in the metaverse to real-world plays with augmented reality components, the possibilities are endless. "We can do cool, magical things with this," says Novak.