Founded by a UI alumnus, the Wright House of Fashion hosts design programs and gives aspiring artists the tools to become cultural changemakers.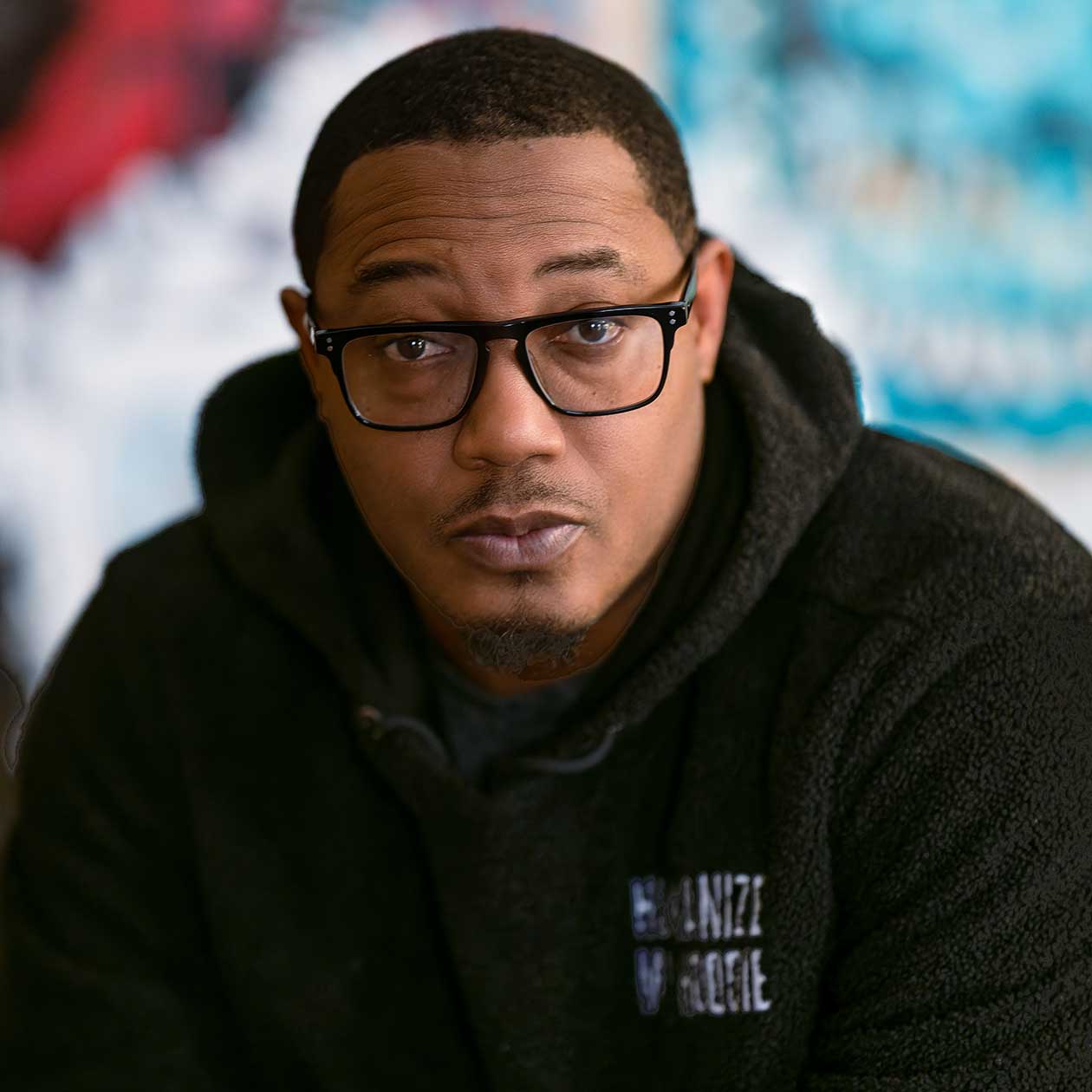 PHOTO: JASON SMITH
Wright House of Fashion Founder Andre Wright
When André Wright (05BFA) took the keys to an old dry-cleaning shop last year, he saw past the faded façade and long list of needed repairs. Instead, he imagined a space where he could make a difference through fashion—and help others do the same.
Less than a year later, Wright's vision is taking shape. The community activist and fashion line founder has transformed the century-old building near downtown Iowa City into an incubator for artists from underserved communities. The Wright House of Fashion began hosting its first classes in graphic design and brand building this past spring while providing workbenches for aspiring clothing makers, graphic designers, hairstylists, shoe designers, and tattoo artists. Wright hopes Iowa City's first fashion accelerator will give emerging Black artists and those from disadvantaged backgrounds the tools needed to become cultural changemakers.
"The idea is to cultivate the next generation of people who want to be serious creators by providing them with education, career opportunities, and professional development—and the opportunity to just be themselves every single day," Wright says.
The Waterloo native and University of Iowa art graduate knows firsthand how fashion can serve as a vehicle for activism. Inspired by Trayvon Martin, whose 2012 killing ignited national debates about racial profiling and self-defense laws, Wright launched a clothing line with his childhood friend, Jason Sole, to bring awareness to racial injustice. The co-founders emblazoned their hooded sweatshirts with the slogan "Humanize My Hoodie," which became the moniker of not only their clothing line, but also an accompanying educational campaign. The brand garnered national media coverage, as well as social media shoutouts from celebrities like John Legend and an invitation for Wright and Sole to New York Fashion Week in 2019.