The recent UI graduate creates handmade pieces through thrifted materials and organizes a local flea market.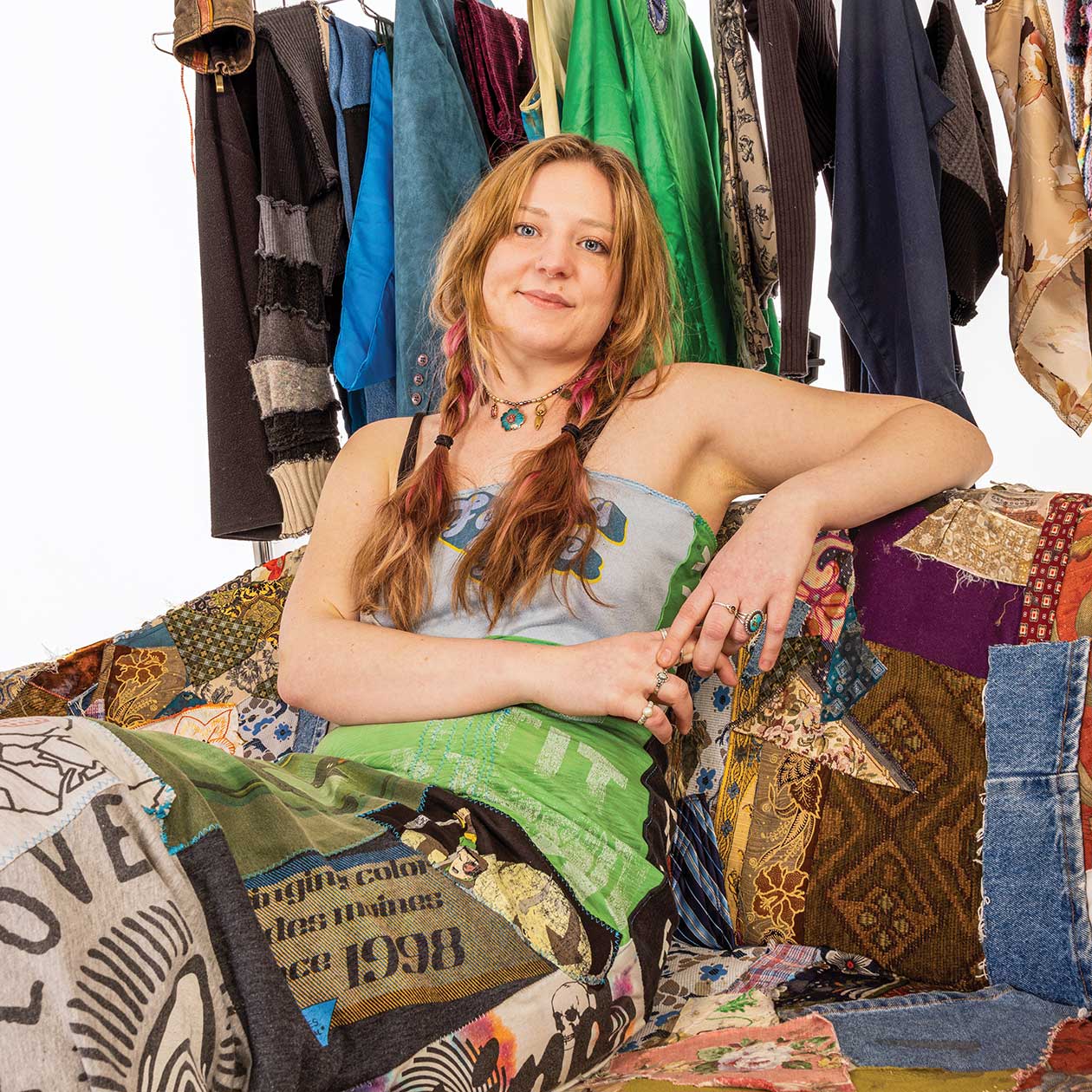 PHOTO: JASON SMITH
Recent UI graduate and fashion upcycler Molly Kresse wears a handmade dress while seated on a couch she reupholstered with thrifted fabrics.
While some clothing designers seek inspiration from the pages of fashion magazines or style blogs, Molly Kresse finds hers rummaging through bins of discarded craft materials and combing through the racks of thrift shops. For Kresse, it's the process of discovering hidden gems and reimagining their potential that sparks her creativity.
As a recent graduate of the University of Iowa with a BA in social justice and a certificate in sustainability, Kresse is part of a growing movement of upcyclers who breathe new life into discarded garments and fabrics. Rather than contributing to the negative environmental impact of fast fashion, upcyclers like Kresse make alterations to old clothing and combine them with other garments to create new, unexpected pieces.