The long-awaited museum will provide new learning opportunities—and not just for art students.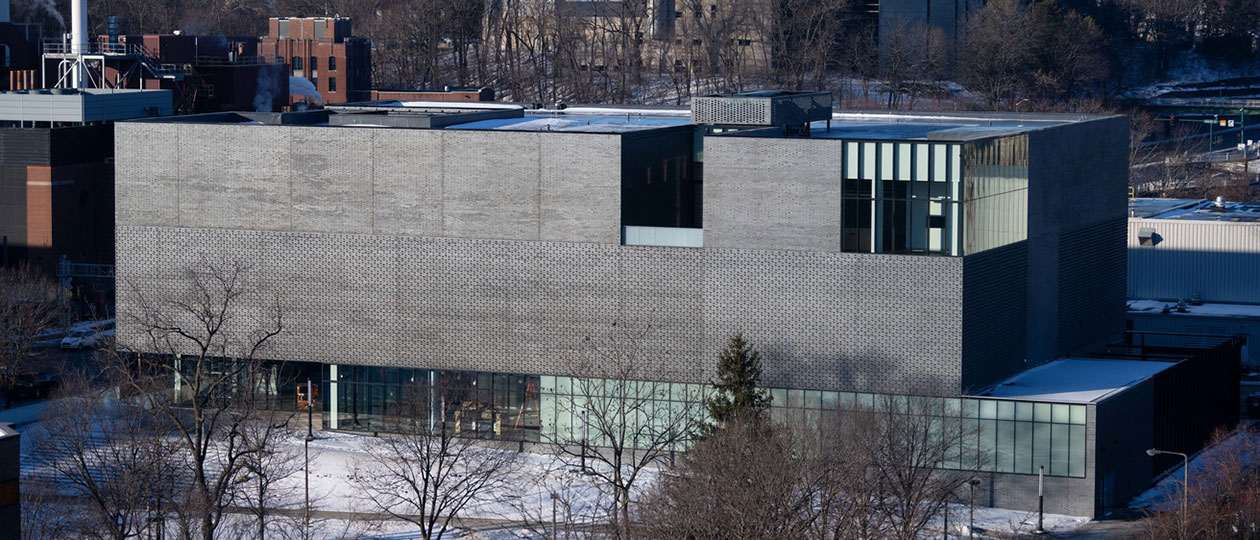 PHOTO: Justin Torner/UI OFFICE OF STRATEGIC COMMUNICATIONS
The new home of the University of Iowa Stanley Museum of Art complements the museum's collections with its design and composition.
Inside the new University of Iowa Stanley Museum of Art—a sleek but welcoming dark-brick building in the heart of campus—museum staff are busy preparing for this summer's return of Jackson Pollock's Mural, Grant Wood's Plaid Sweater, and many more Iowa-owned masterpieces.
But they're just as eager to welcome back another priceless museum component: its visitors.
"It's a homecoming for our artwork, and it's a homecoming for our friends and family," said Elizabeth Menninger Wallace, the museum's manager for communications and marketing, on a recent tour of the building with Iowa Magazine. "We want everyone to think of this as their home. This is not just a museum for art students and art lovers—it's for everybody."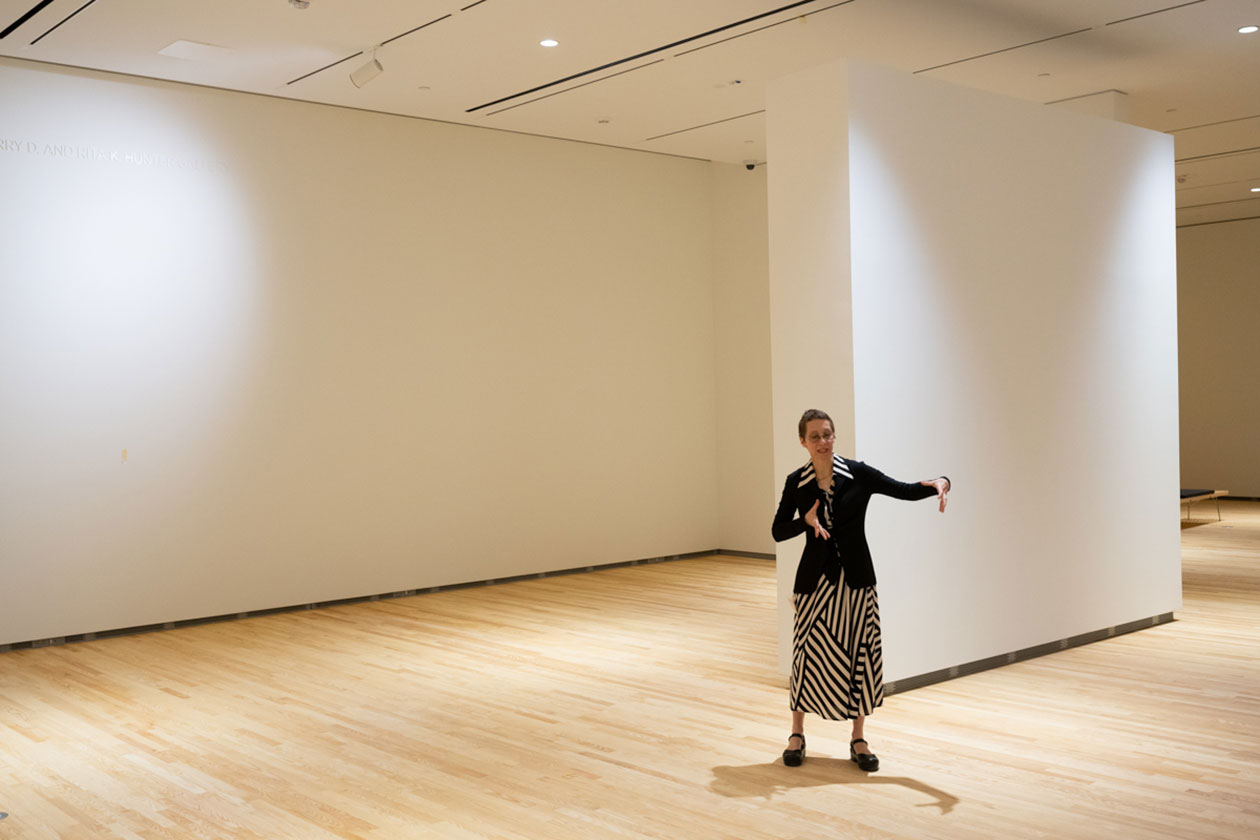 PHOTO: TIM SCHOON/UI OFFICE OF STRATEGIC COMMUNICATIONS
UI Stanley Museum of Art Director Lauren Lessing addresses visitors in April.
Homecoming, in fact, will be the name of the first exhibition at the three-story, $50-million museum, which is situated just south of the Main Library near the corner of Burlington and Madison streets overlooking Gibson Square Park. The Aug. 26 opening marks the museum's long-awaited return to campus after the flood of 2008 decimated its original home on the Iowa River. In the years since, the museum used makeshift galleries in the Iowa Memorial Union and took its collection on the road, including through a partnership with the Figge Art Museum in Davenport.
Funded in part by a capital campaign that raised $25 million, the new facility was designed by BNIM, an architecture firm in Des Moines, and built by Iowa-based Russell Construction. Museum staff worked closely with architects and builders to design a facility to not only showcase Iowa's world-class collection but engage and inspire students.
Central to that identity as a teaching museum is the third-floor education suite, which features a visual laboratory and multimedia classroom where professors can give lessons using the 16,000-piece collection. The space won't just benefit aspiring artists. Physics students can study the interplay of light in photography. Writers can use paintings as creative prompts. And med school classes can scrutinize objects for lessons in observation.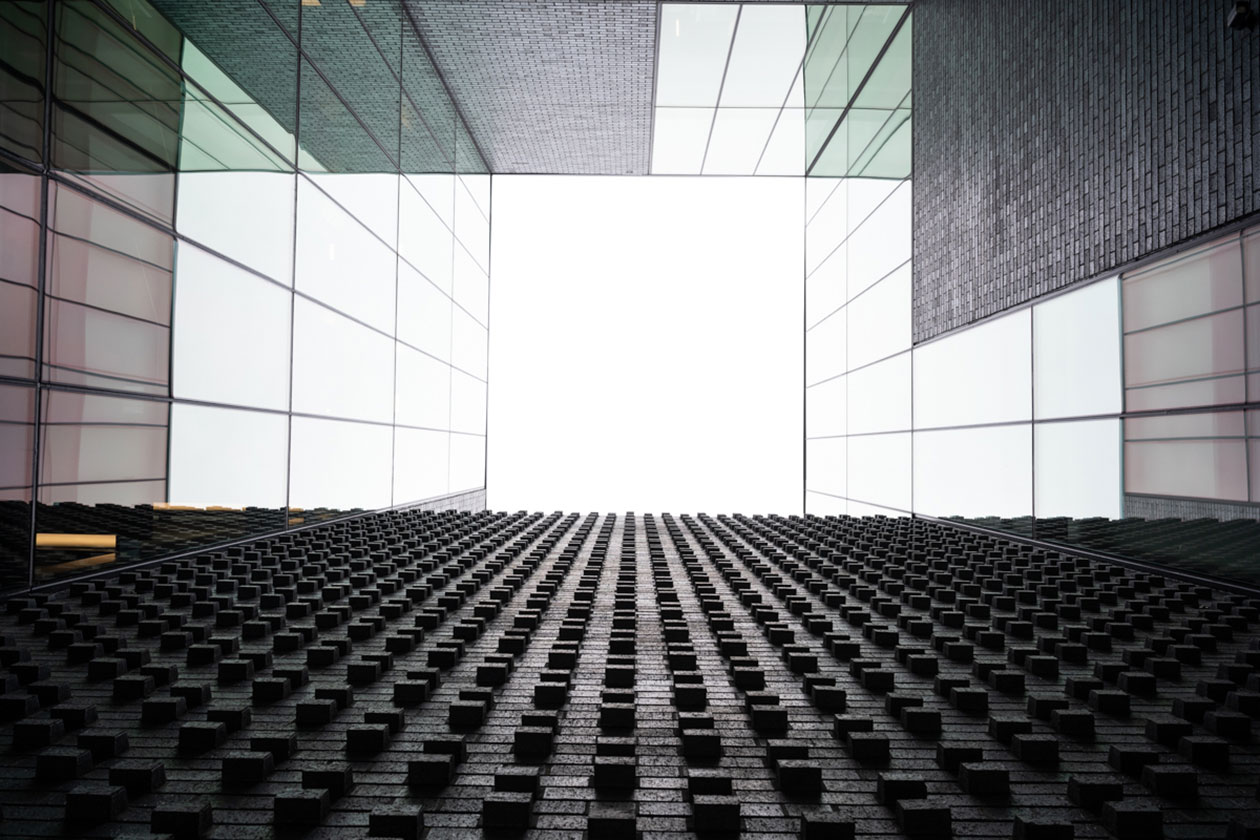 PHOTO: TIM SCHOON/UI OFFICE OF STRATEGIC COMMUNICATIONS
A view looking up through the UI Stanley Museum of Art's light well, a cutout in the middle of building that is designed to provide maximum natural light to all three levels.
"It's a very flexible space and fulfills our mission, helping us to teach with the collection," said Wallace inside the visual classroom where built-in easels lined the walls. "We haven't had a space like this in the museum's 53 years."
In the expansive second-floor galleries, curators are busy planning an exhibition celebrating works that patrons have missed the past 14 years. Visitors will see Mural for the first time in Iowa since 2012 after a world tour that included Venice, London, and New York. One of the nation's finest collections of African art, meanwhile, will anchor galleries on the building's east side.
Museum visitors will enter through the lobby where, in April, Nigerian-born artist and Temple University professor Odili Donald Odita created a colorful abstract mural titled Surrounding. Nearby, a light well rises through the building's center and will be used for sculpture installations. Sculptures like George Rickey's Two Lines Oblique, a fixture outside the original museum, also are set to be installed this summer on Gibson Square.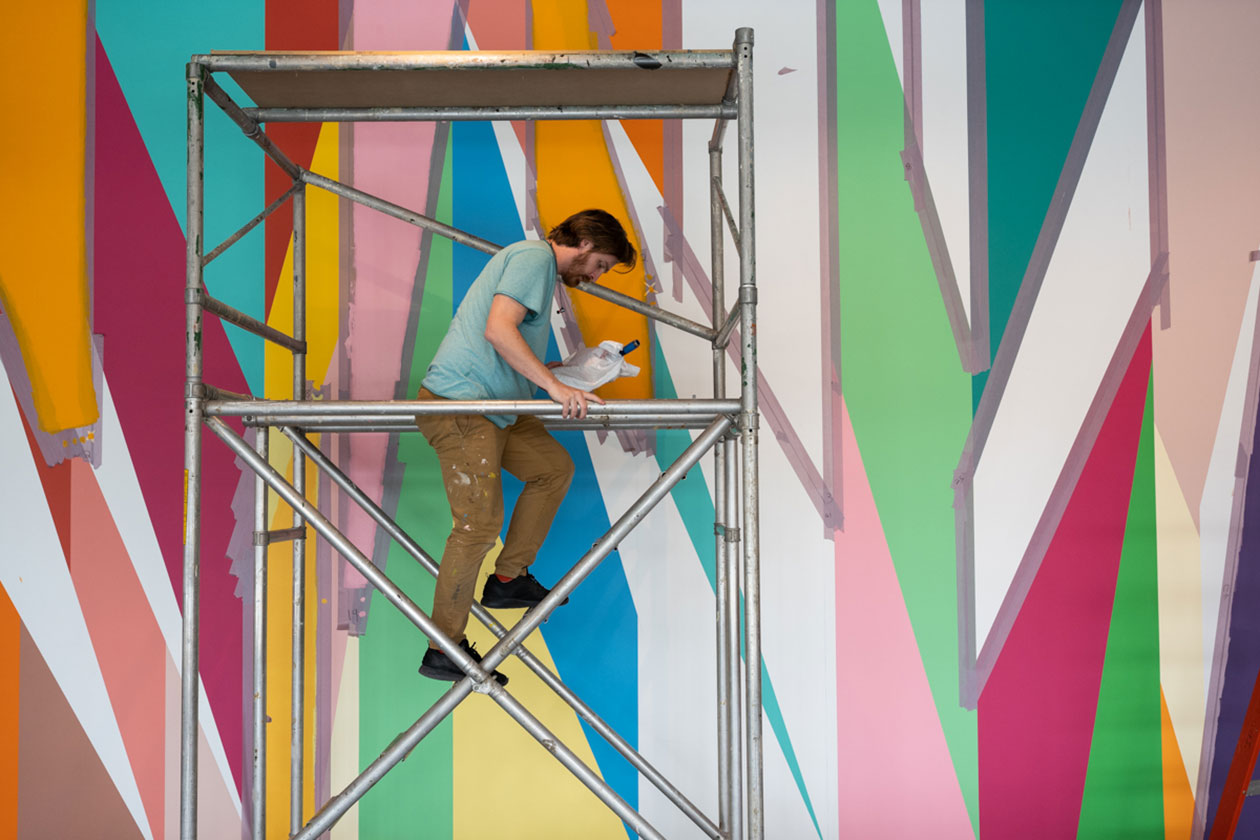 PHOTO: TIM SCHOON/UI OFFICE OF STRATEGIC COMMUNICATIONS
Conor Fields works on Surrounding, a mural located in the UI Stanley Museum of Art. The mural was created by artist Odili Donald Odita.
With 16,500 square feet of gallery space and 63,000 square feet in total, the museum is roughly the same size as the building it replaced. But museum leaders say the new space is more functional and will provide a better experience for visitors. Said Wallace: "This building is a jewel box. A work of art that showcases the artworks within."