The UI names the field at Kinnick Stadium after Iowa's first Black All-American, a century after he led the Hawkeyes to an unbeaten season.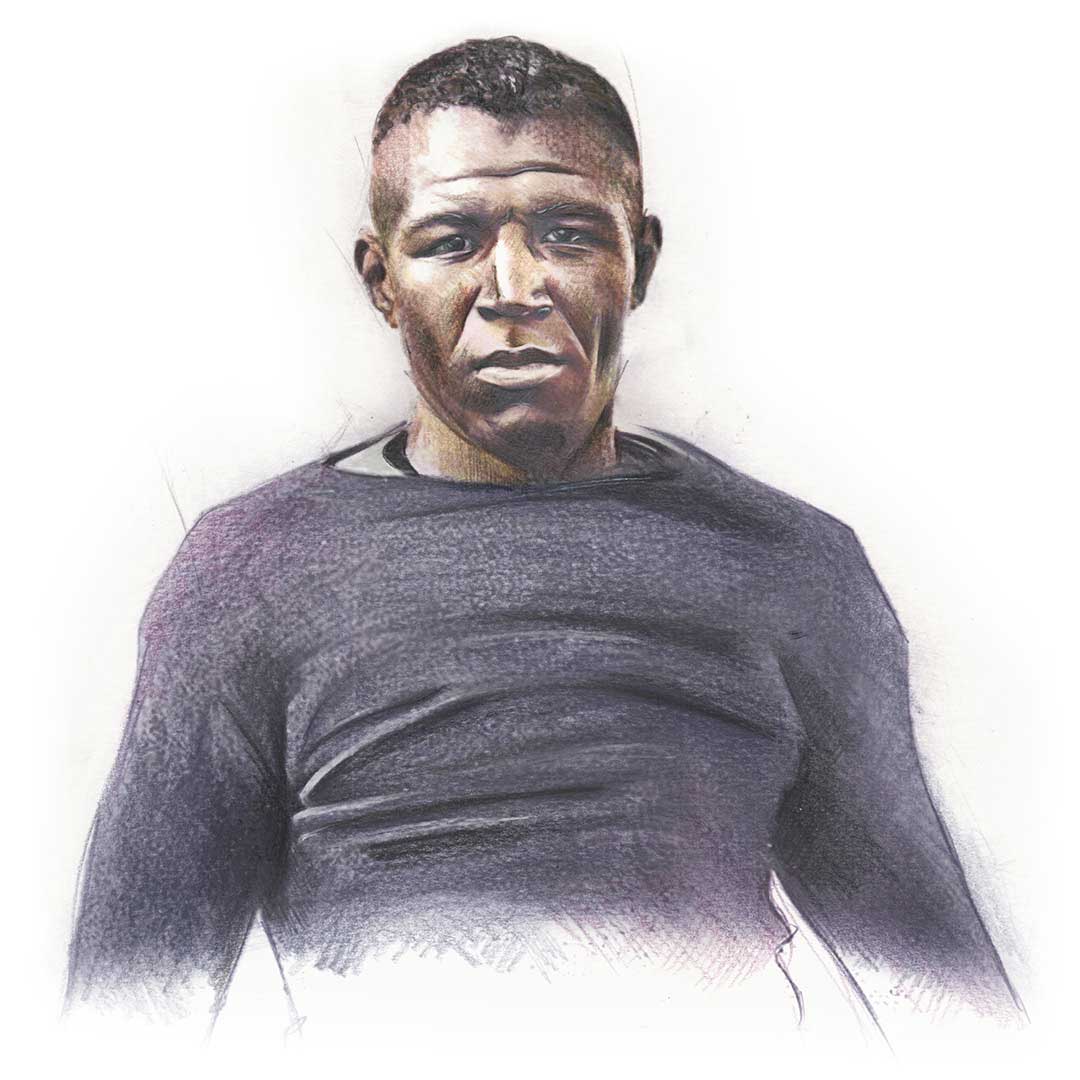 ILLUSTRATION BY NABIL NEZZAR
Fred "Duke" Slater (28LLB) died over half a century ago, but 2021 is proving to be a banner year for the Hawkeye legend. This fall, on the 100th anniversary of the Hawkeyes' unbeaten 1921 season, Iowa celebrates the naming of the field at Kinnick Stadium after Slater, a recent inductee in the Pro Football Hall of Fame.
Slater first rose to fame as a member of the Hawkeye football team from 1918 to 1921. Following in the footsteps of men like Frank "Kinney" Holbrook and Archie Alexander (1912BE, 25CE), Slater was a trailblazing Black athlete at Iowa. He was the first Black Hawkeye to earn All-American recognition, receiving the honor as a sophomore in 1919 and as a senior in 1921. Slater achieved this success while overcoming daily discrimination as a Black student-athlete in that era. During his playing days at Iowa, Slater was forced to live off-campus because he was barred from staying in the residence halls due to his race; in 1972, the University of Iowa named Slater Hall in his honor.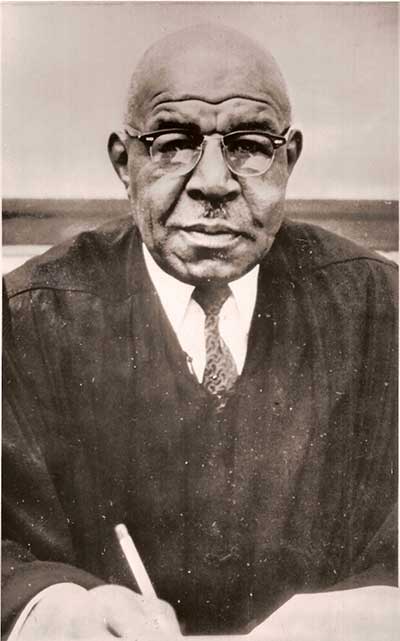 PHOTO COURTESY SLATER FAMILY COLLECTION
Judge Duke Slater
This fall, Iowa will celebrate the 100th anniversary of the 1921 Hawkeyes, perhaps the greatest football team in school history. The squad had a perfect record, never trailed in a single game, won the outright Big Ten title, and staked a claim to the mythical national championship. Much of Iowa's success in 1921 was due to Slater, the starting right tackle. Slater was so tough that he played most of that season without a helmet, and opposing teams sent three linemen in his direction on most plays to try to neutralize him. In recognition of his amazing achievements, Slater was elected as an inaugural member of the College Football Hall of Fame in 1951.
Slater then played 10 seasons in the NFL, garnering seven all-pro selections as one of the league's best linemen. A pioneering influence in the NFL, Slater was the first Black lineman in NFL history, and for most of the late-1920s, he was the only Black player in the league. Slater was recently elected as a member of the Pro Football Hall of Fame's Centennial Class in 2020, organized to celebrate the 100th anniversary of the NFL's founding.
For all his football accolades, Slater never forgot the importance of education. As a teenager in Clinton, Iowa, he once told his father, George, that he wanted to quit school. In a clever move, George allowed Duke to drop out of high school but got him a miserable job cutting ice on the Mississippi River in subzero degree temperatures. Duke quickly rededicated himself to academics.
Duke Slater obtained two degrees from the UI: an undergraduate degree in 1922 and a law degree in 1928. He became an attorney and the second African American elected as a judge in Chicago. "I'll always be grateful to the University of Iowa, not only for giving me a chance to play football but also for a fine education in law," said Slater, who died in 1966.
The university has reciprocated that gratitude, honoring Slater in 2019 with a large bronze relief on the outside of the north end zone at Kinnick Stadium. A plaque next to the relief states, "[Slater's] life in football and beyond was defined by triumph and relentless breaking of boundaries." One hundred years later, Slater's remarkable life continues to inspire a new generation of Hawkeye fans.
---
Neal Rozendaal (02BS) is the author of three books on Hawkeye sports, including Duke Slater: Pioneering Black NFL Player and Judge (McFarland 2012). His upcoming book, Bump Elliott: The Best of College Athletics, is set to be released this fall.