Two Hawkeye football greats will be enshrined in the Pro Football Hall of Fame as members of the 2020 centennial class.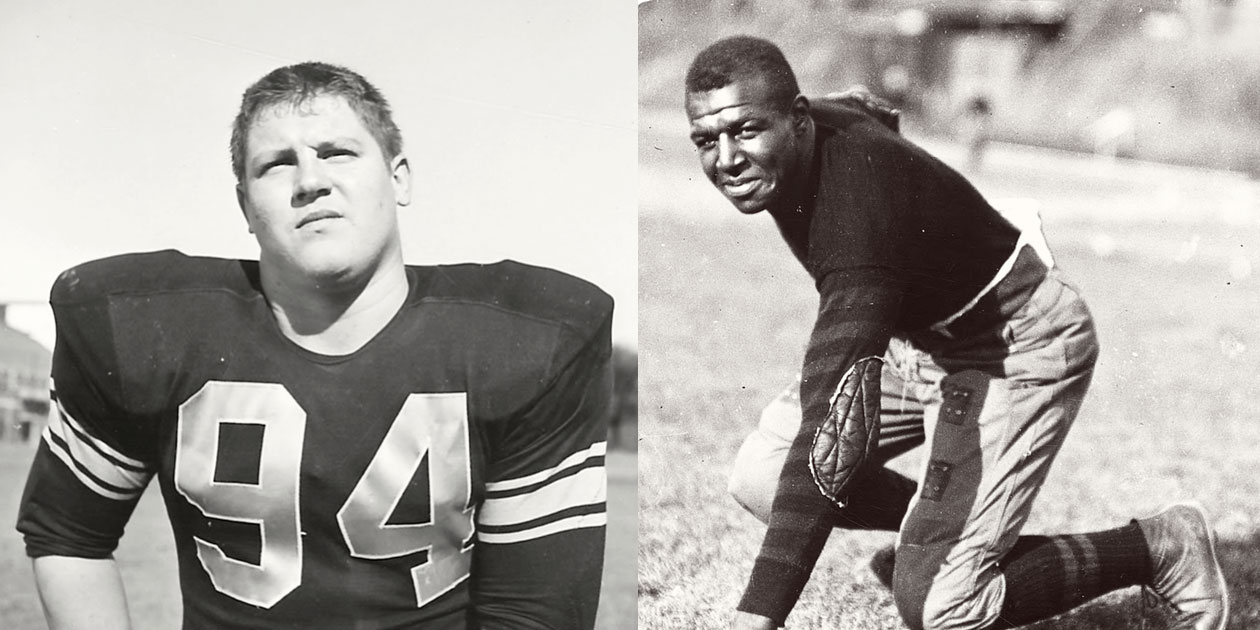 Alex Karras and Fred "Duke" Slater
Slater, who died in 1966 at age 67, was the first African American lineman in NFL history and a six-time All-Pro selection. At Iowa, he led his team to a perfect 7-0 campaign in 1921 and was a first-team All-American. The UI law graduate was a district attorney after his playing career ended and became the first black member of the Chicago Superior Court.
Karras, who died in 2012 at age 77, played his entire 13-year NFL career with the Detroit Lions and was a nine-time All-Pro. A two-time All-American at Iowa, Karras won the 1957 Outland Trophy as the nation's best lineman and helped guide the Hawkeyes to a Rose Bowl title after the 1956 season. Karras later made a name for himself as an actor and producer, appearing in the movie Blazing Saddles and starring on the TV show Webster.