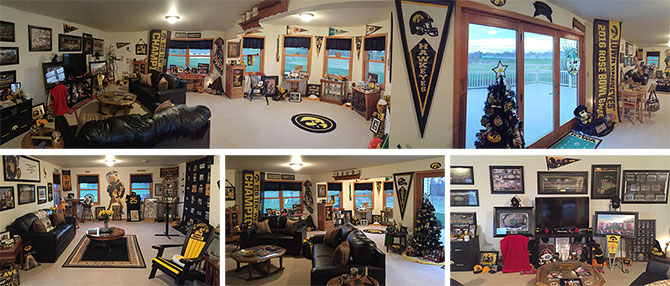 Rose Bowl souvenirs and a Christmas tree decked in black and gold year-round are among the treasures Clapp keeps in her Hawkeye room.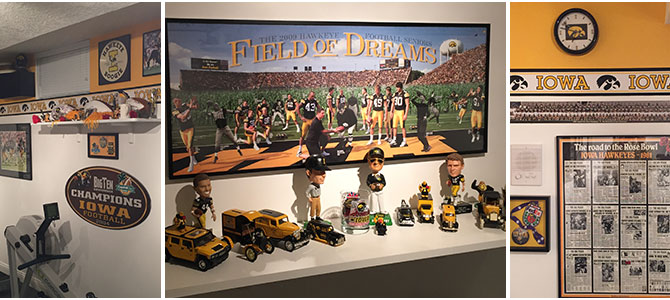 Pospisil finds inspiration to work out in his Hawkeye fitness room.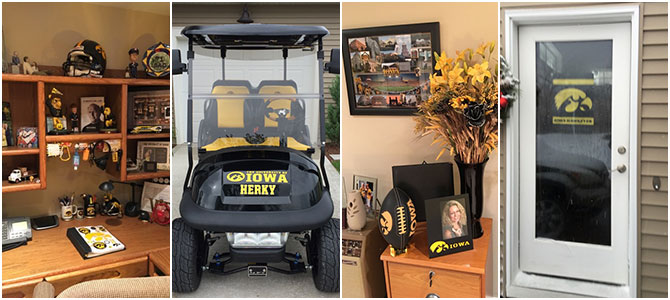 The Reeveses' move to southwest Michigan nine years ago has done nothing to diminish their Hawkeye spirit. The couple still holds Iowa football season tickets and attends every game. The Reeveses held a black-and-gold-themed wedding in Iowa City, drive around in Hawkeye-mobiles, and even their doorbell plays the "Iowa Fight Song."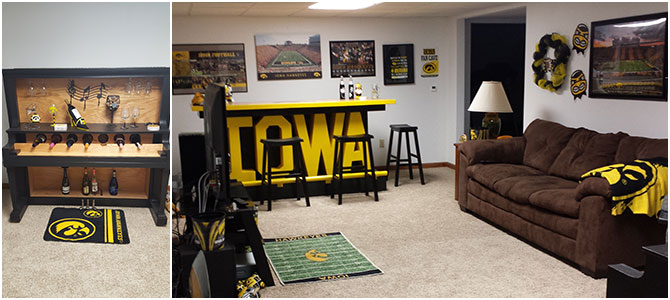 A student in the UI Doctor of Nursing Practice program, Richards entertains guests in a Hawkeye basement that includes a wood-carved Herky and a wine bar made out of an old piano.