Iowa's first-year phenom from the Netherlands leads postseason push.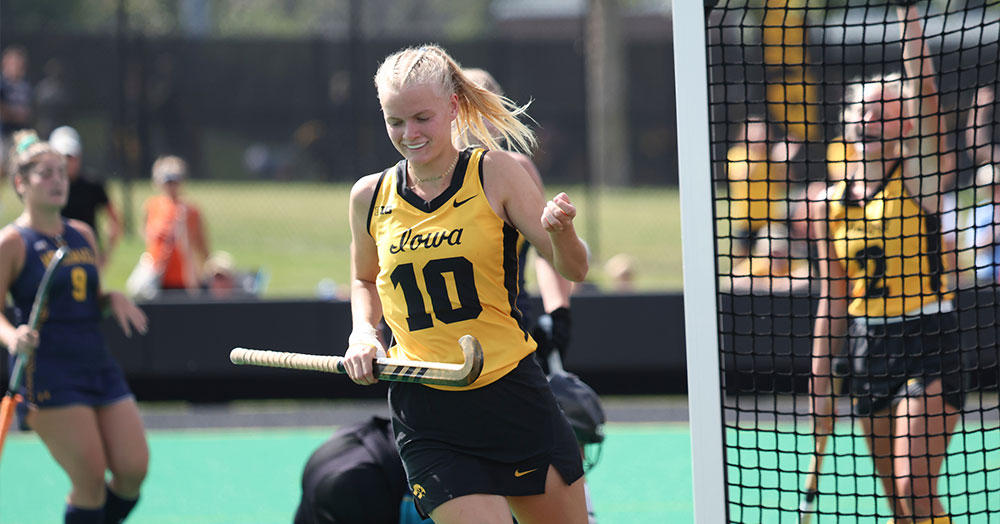 PHOTO: Jerod Ringwald/hawkeyesports.com
Iowa midfielder Dionne van Aalsum (10) garnered national accolades and matched the program's freshman scoring record with 27 goals in the regular season.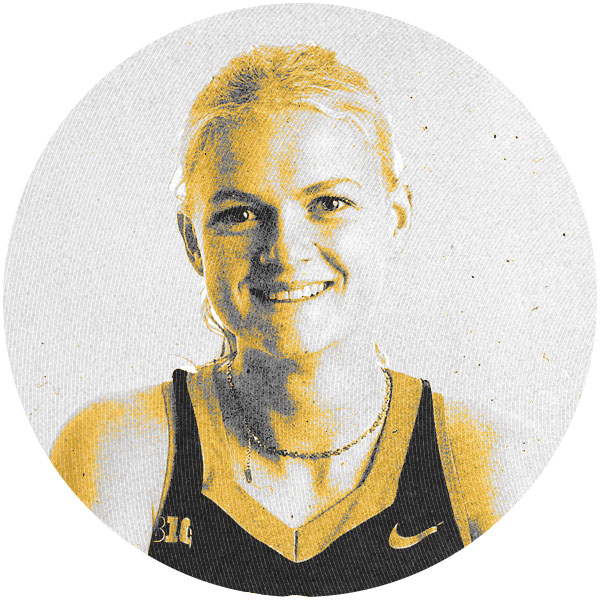 Dionne van Aalsum received offers from numerous Division I schools to play field hockey. She needed only one campus visit to make her college decision. Finding a second family with her teammates on the University of Iowa field hockey team, van Aalsum has quickly developed into one of the NCAA's top players. The freshman midfielder leads the nation in scoring and aims to guide the Hawkeyes back to Chapel Hill, North Carolina—the site of this year's NCAA Final Four and where the season began with Iowa's opening weekend upset of a No. 1 team.
4,200 Miles From Home
Inspired by her older sister to try field hockey, van Aalsum began competing in the sport at age 5. The Castricum, Netherlands, native advanced to a higher club level by age 14 and played the sport year-round on the country's highest youth league teams the past three seasons. In 2022–23, she served as captain of a team that won the North Netherlands indoor championship.
When college offers began pouring in, van Aalsum chose Iowa for its strong field hockey tradition, academic reputation, and welcoming community. "The girls were really nice, and I felt really trusted, which I needed," says van Aalsum. "I just need a place where I can feel like home and be with people I love and trust."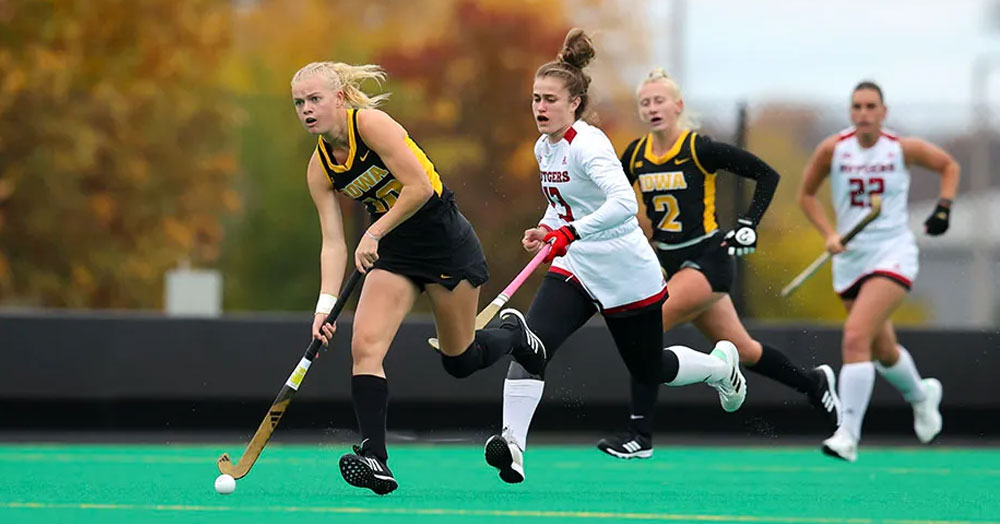 PHOTO: Stephen Mally/HAWKEYESPORTS.COM
Iowa freshman Dionne van Aalsum dashes past a Rutgers midfielder in the Hawkeyes' Senior Day victory on Oct. 27.
Level Up
Although van Aalsum considers NCAA field hockey "way more professional" than the top level she competed at in the Netherlands, she's repeatedly excelled against tougher competition. The Dutch freshman scored at least two goals in each of Iowa's first eight matches, including three straight hat tricks. Throughout the regular season, she scored in 12 of the Hawkeyes' 17 matches, tallying an NCAA-leading 27 goals. Her consistency helped Iowa earn the NCAA's top ranking, defeat six ranked teams, and attain a sixth straight NCAA Tournament appearance.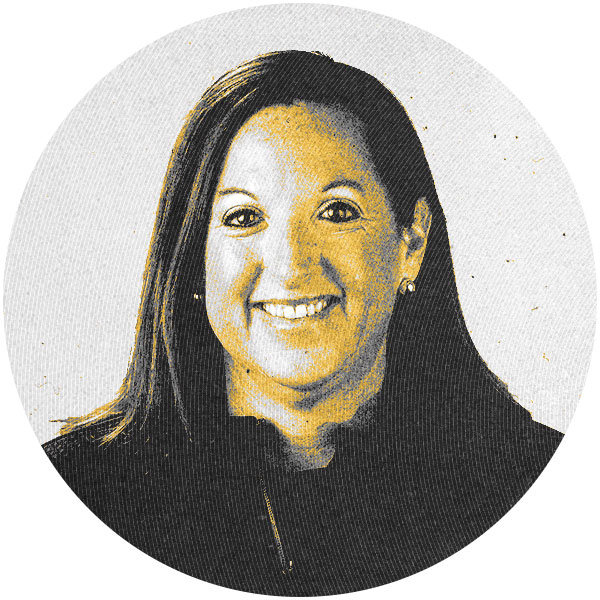 "Dionne is well on her way to becoming one of the greatest players in Iowa field hockey history—and if she continues the path she's on, she could be the very best." —Lisa Cellucci
"The best part about all her success thus far is that she still has a lot of room to grow and develop in certain areas that will make her even more dangerous as she moves forward in her career," says Lisa Cellucci (98BA), Iowa's field hockey coach. "Dionne is well on her way to becoming one of the greatest players in Iowa field hockey history—and if she continues the path she's on, she could be the very best."
Twice named National Field Hockey Coaches Association Offensive Player of the Week in September, van Aalsum doesn't let the accolades and attention affect her. "It's just seeing every game like you're starting 0-0," says van Aalsum, who's also earned Big Ten Freshman of the Year and first-team All-Big Ten honors. "You're starting at the ground, so I try to prove myself every game."