He's met Michael Jordan, visited the White House, and was a clue on Jeopardy! Check out some highlights from Herky's first 75 years.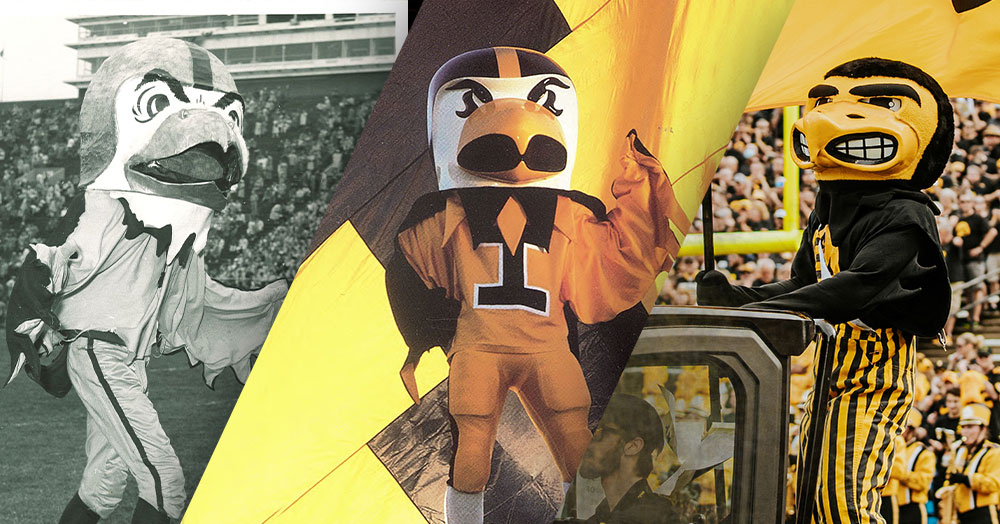 PHOTO: FREDERICK W. KENT COLLECTION OF PHOTOGRAPHS, UI LIBRARIES SPECIAL COLLECTIONS AND UNIVERSITY ARCHIVES/HAWKEYESPORTS.COM
Once upon a time, our Hawkeye predecessors hatched a mascot who would become a symbol of pride for the university. He would be fierce and a testament to Iowa's prowess on the field. And while Herky may not have been the first to represent the University of Iowa, he would far outlast the competition. After all, time flies when you're having fun.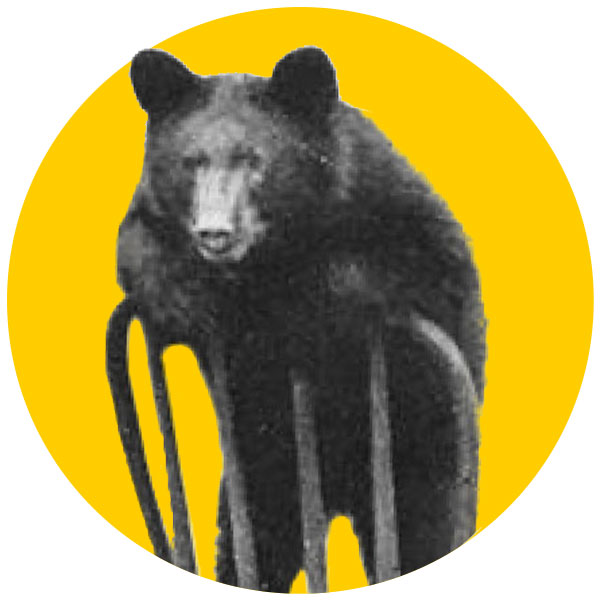 1908
Burch, a real-life black bear cub, premieres as Iowa's first mascot, then "drove the entire [football] squad into one small corner of the bus" as they traveled to Mizzou, according to The Daily Iowan.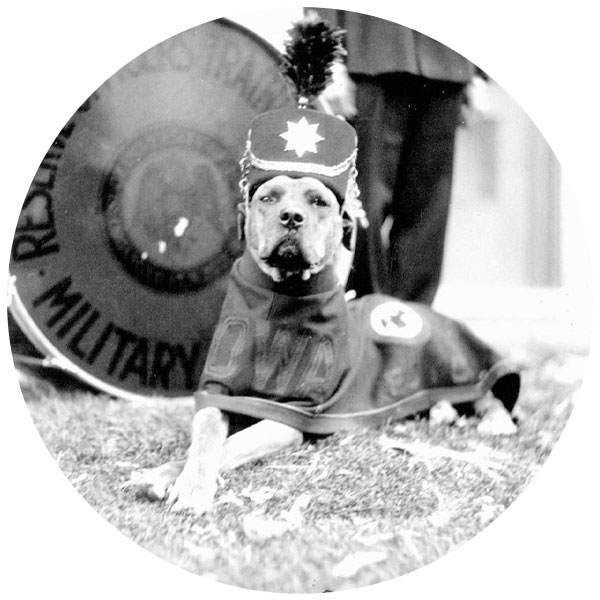 1927
Rex the Dog (I and II) assumes the role of the UI's mascot and "good-luck dog." Rex sported a plumed cap and black-and-gold blanket with an ROTC insignia.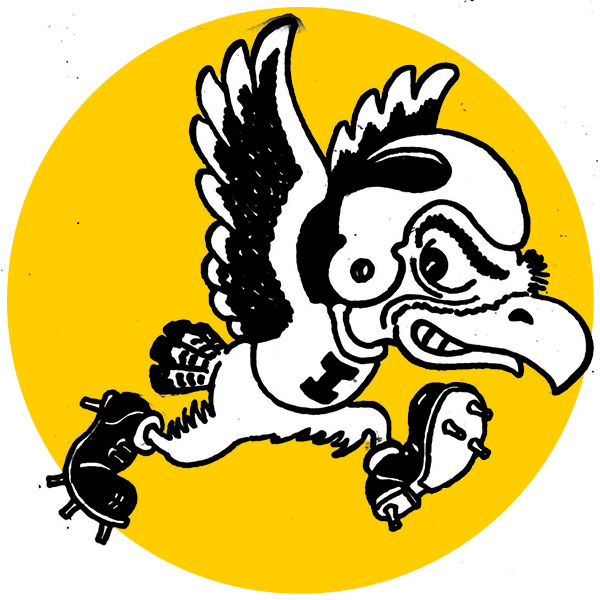 1948
UI Athletics business manager Frank Havlicek (48BSPE) issues a call for a mascot to rival Minnesota's Goldy Gopher and Wisconsin's Bucky Badger. Journalism instructor Dick Spencer III (43BA) submits a cartoon sketch of a barrel-chested anthropomorphic bird.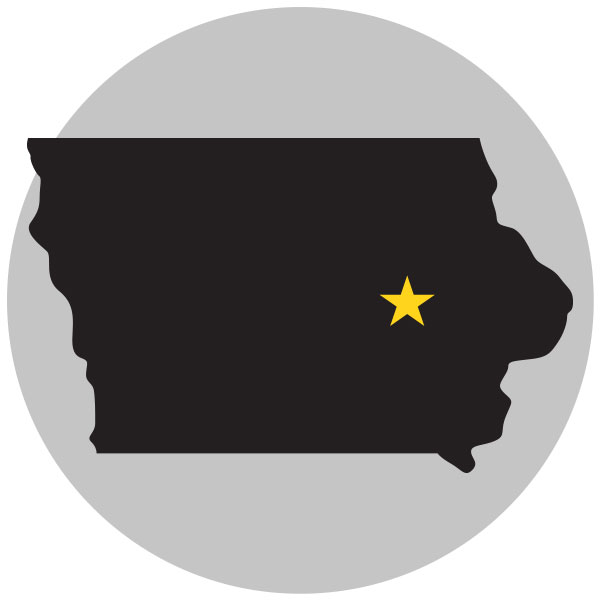 1949
A statewide competition is held to name Iowa's mascot. John Franklin of Belle Plaine, Iowa, submits the winning name: Herky the Hawk, short for Hercules.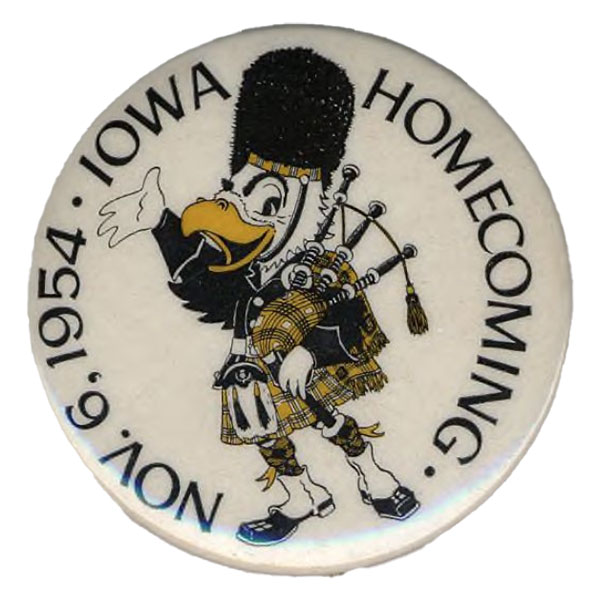 1954
Herky dresses as a Scottish Highlander for a homecoming pin.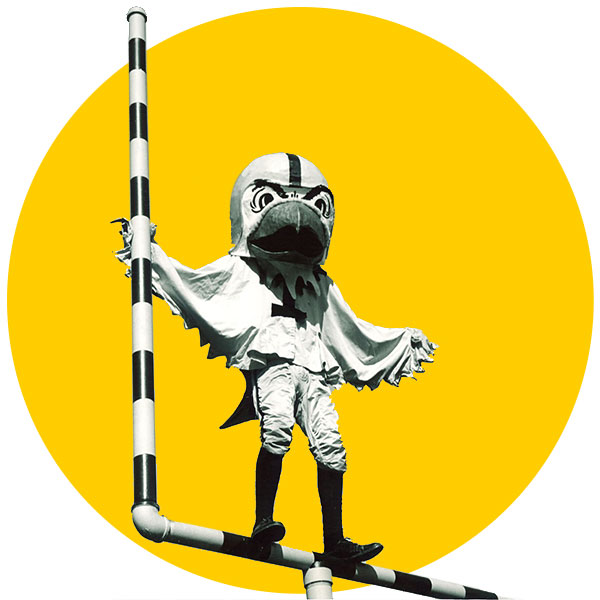 1959
With a head molded from heavy papier-mâché and chicken wire, Herky debuts at a football season opener.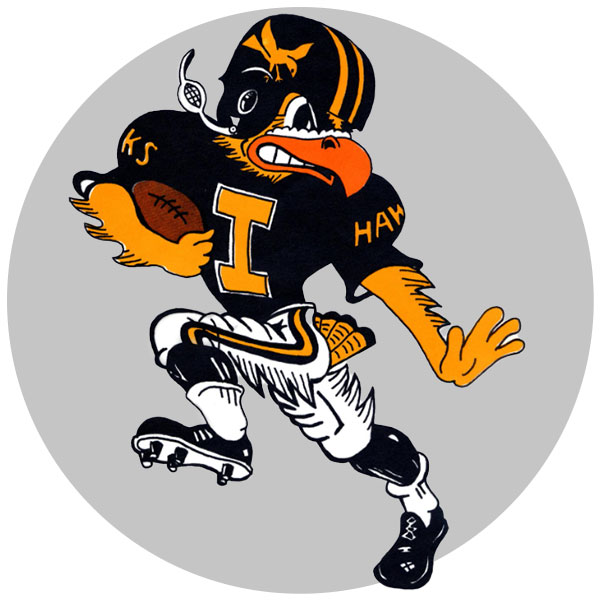 1973
Herky intimidates opponents when he is drawn for the first time as a strong and aggressive character.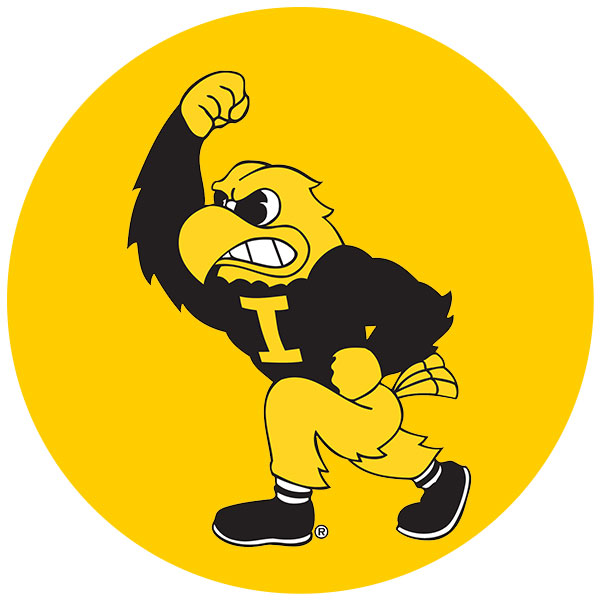 1980s
Herky becomes the mascot for all sports.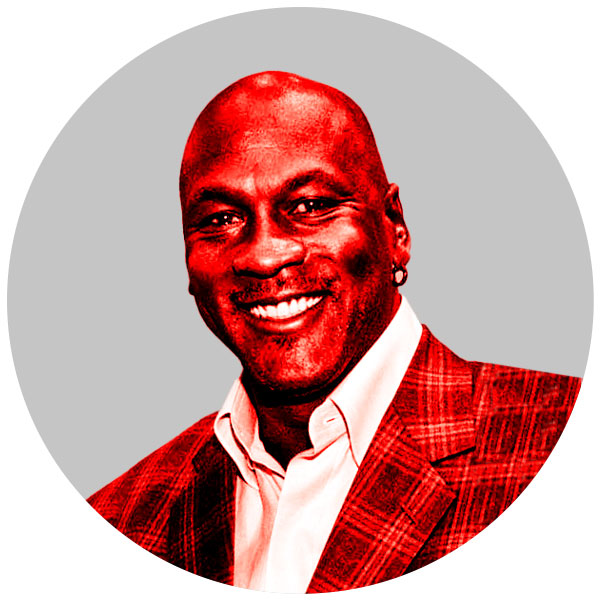 1990
Herky meets Michael Jordan when the Chicago Bulls play an exhibition game at Carver-Hawkeye Arena.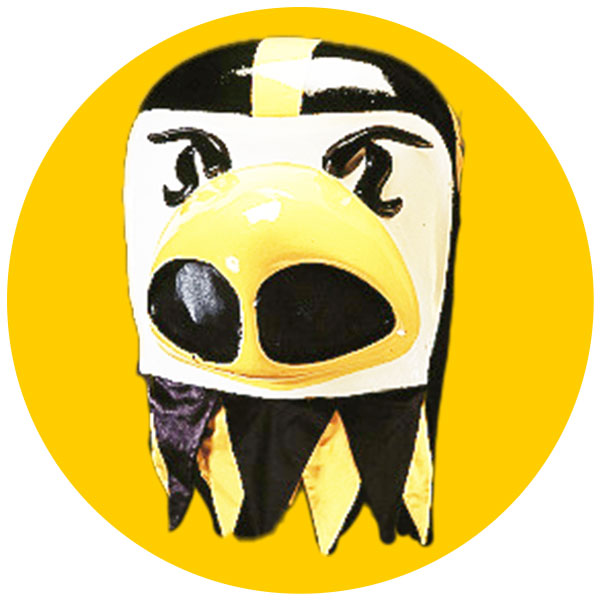 1996
Iowa's mascot dons three new looks, thanks to his new Kevlar heads.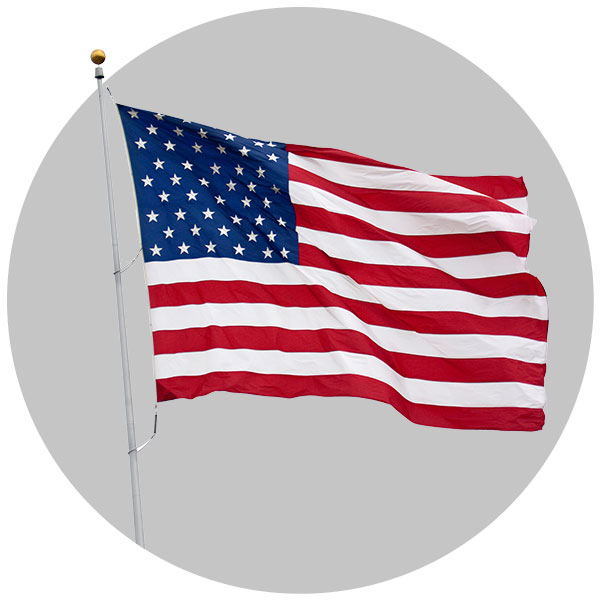 2001
Herky plants the American flag in place of the Iowa flag on the Kinnick Stadium field in the first home football game after 9/11.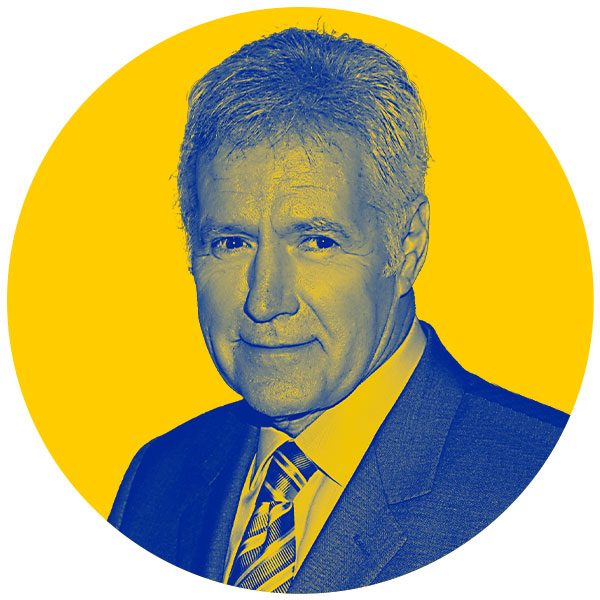 2002
Herky is included in a Daily Double question on Jeopardy!: "Angie Anderson and Carrie MacDonald are the first women to wear the Hawkeye mascot costume of this university."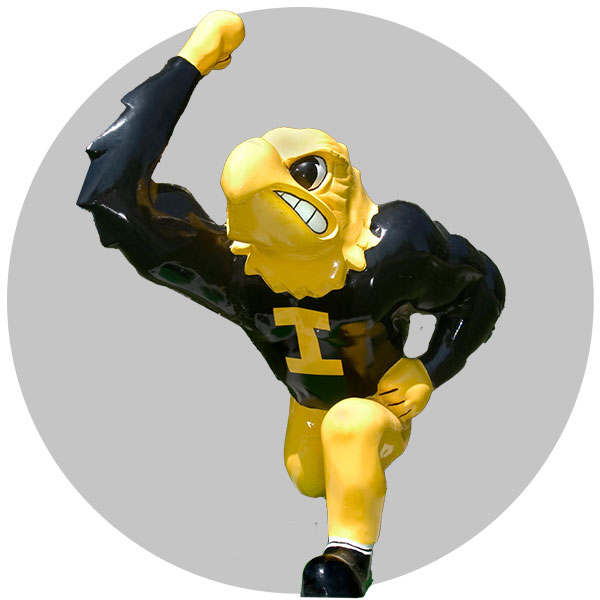 2004
Ninety Herky statues are unveiled across Iowa City and Coralville as part of Herky on Parade.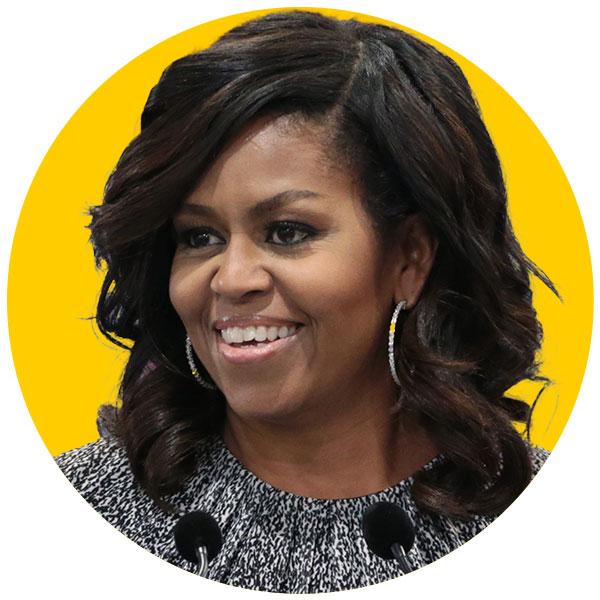 2012
Herky meets Michelle Obama at the White House.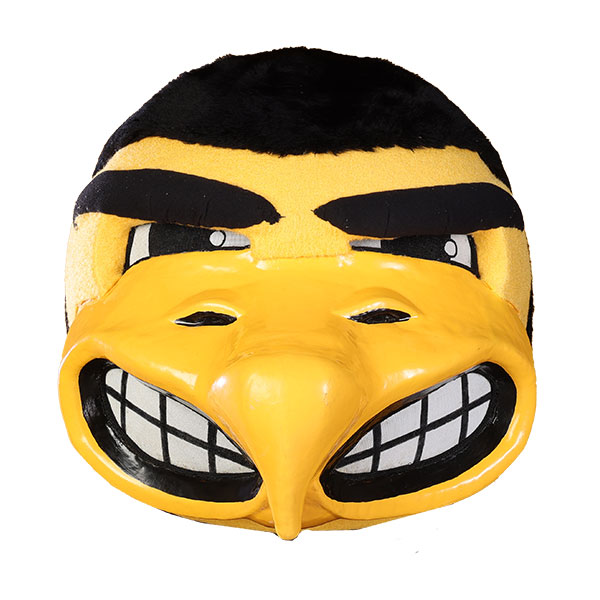 2014
Herky undergoes another makeover. Six special-collection Herky on Parade statues go up for auction at FRYfest (All Sports Herky, Big Ten Tour Herky, Franken Herky, King Herky, Leprechaun Herky, and Santa Herky).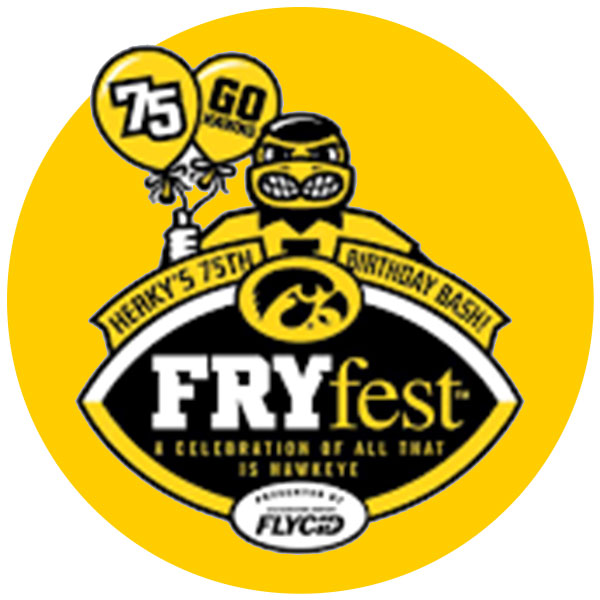 2023
Herky celebrates his 75th birthday at FRYfest.