The Hawkeye Women: RISE campaign will help fund new facilities, scholarships, and coaching endowments.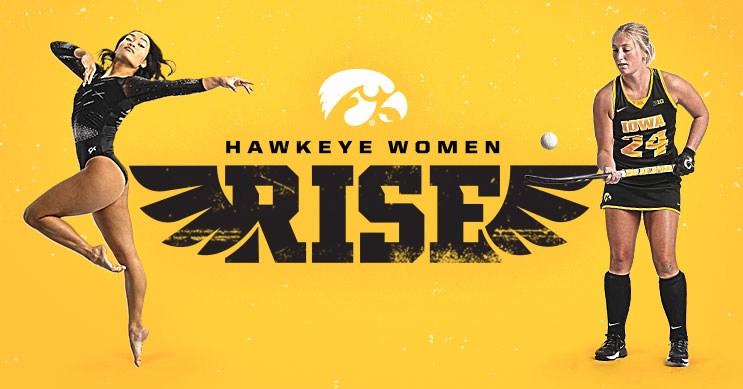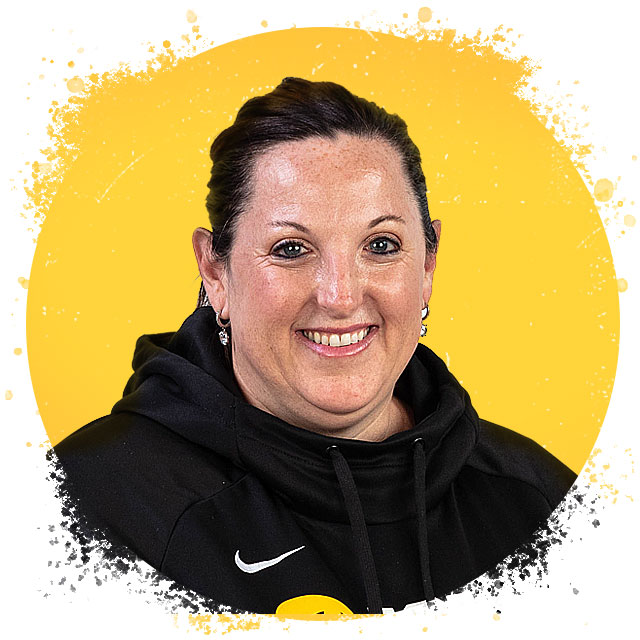 Lisa Cellucci
Lisa Cellucci (98BA), Iowa's field hockey coach, desperately wants to bring a second national championship back to Iowa City. Though she's led the Hawkeyes to four straight Elite Eight appearances and three Big Ten Conference titles in the past four years, her program lacks one piece that would help it further compete for championships: a standalone facility at Grant Field.
"Division I field hockey is unbelievably competitive—the Big Ten and ACC are the top conferences year in and year out," says Cellucci. "We're one of those consistent top 10 programs on the field, but we're at the bottom when it comes to having a facility on-site."
Fortunately, the Hawkeye Women: RISE campaign will transform the student-athlete experience for Cellucci's squad as well as benefit all other women's teams at Iowa. The campaign—unveiled at the 50th anniversary celebration of women's athletics in May—will help:
Fund the construction of practice facilities for Iowa gymnastics and the spirit squads.
Build a field hockey operations center at Grant Field.
Support all women's sports at Iowa through endowed scholarships, endowed coaching positions, and more.
"Whether it's being on the ground floor of Title IX 50 years ago, winning a field hockey national title, or becoming the first Power 5 school to offer women's wrestling, the University of Iowa continues to be at the forefront of excellence and equity," says Beth Goetz, deputy director of athletics and chief operating officer. "This campaign will support and empower future female student-athletes—providing them with world-class opportunities that will help them to continue to succeed in the Big Ten Conference and beyond."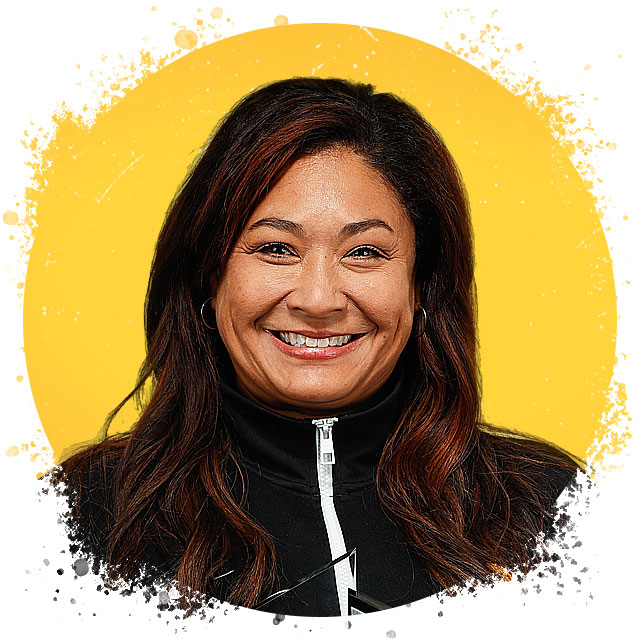 Larissa Libby
For Larissa Libby, Iowa's gymnastics coach for the past 19 years, a new practice facility will help her team continue to chase titles in the Big Ten and beyond. Her team—which won its first-ever regular season Big Ten title in 2021—currently practices in the Field House. This campaign would provide Libby's team with a climate-controlled practice facility, as well as a team locker room, coaches offices, training room, and more.
"Our program has made great strides in recent years, and to continue to recruit the very best, we need to offer a complete experience," says Libby. "Our competitors have made large investments in their program and in their facilities, and now we must do the same to continue to compete for championships."
For Cellucci, a new facility at Grant Field will provide her team with locker rooms, training space, a film room, and offices—a one-stop shop for her program that is celebrating 50 years as a varsity sport this fall at Iowa.
"The margin between the top schools is razor thin, and a new operations facility is a necessary addition for our program," says Cellucci. "Our student-athletes currently go to four to five facilities a day to get everything they need. Having one building will cut down on the amount of time they spend traveling around campus."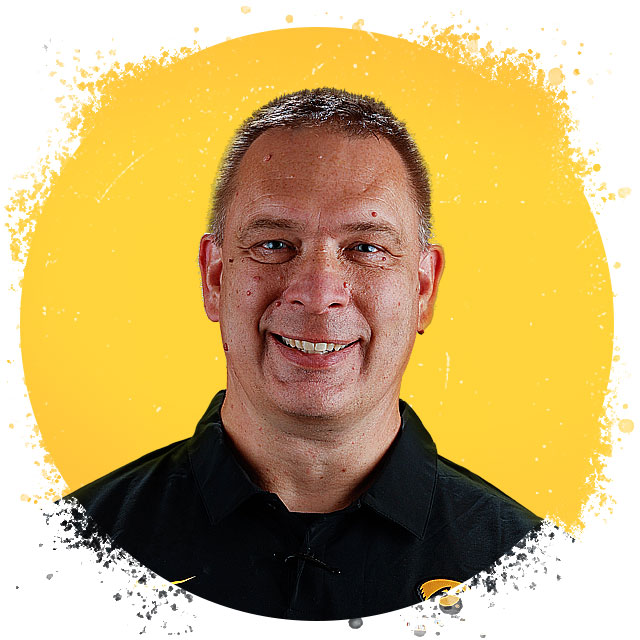 Gregg Niemiec
Gregg Niemiec, Iowa's head cheerleading coach and spirit coordinator, can relate to Cellucci's challenges as his team practices in multiple facilities based on availability. The Iowa Spirit Squads—which include the university's cheerleaders, dance team, and Herky the Hawk—split time between Carver-Hawkeye Arena, Halsey Hall, and the Field House.
"For the Iowa Spirit Squads, this campaign is an acknowledgement of what we do and the time we put in," says Niemiec. "There is so much work, training, and sacrifice that go on behind the scenes. And we do it all without a home. It'll be great to have a training space to call our own."
For more information, visit hawkeyewomenrise.org.