Hollywood's top actors have starred in movies based on novels by the Oscar award-winning screenwriter.
John Irving's 2012 memoir, My Movie Business, describes his experiences having four books adapted for film: Setting Free the Bears, The Hotel New Hampshire, The World According to Garp, and The Cider House Rules. It's a book any novelist thinking of trying the waters in Hollywood should read, with tales of working with brilliant directors like George Roy Hill and Lasse Hallström, and suffering idiot producers who shall remain nameless.
Irving made cameos in the film adaptations of The World According to Garp (as a wrestling referee) and The Cider House Rules (as a railroad stationmaster) and won an Oscar for best screenplay in 2000 for The Cider House Rules.
---
The World According to Garp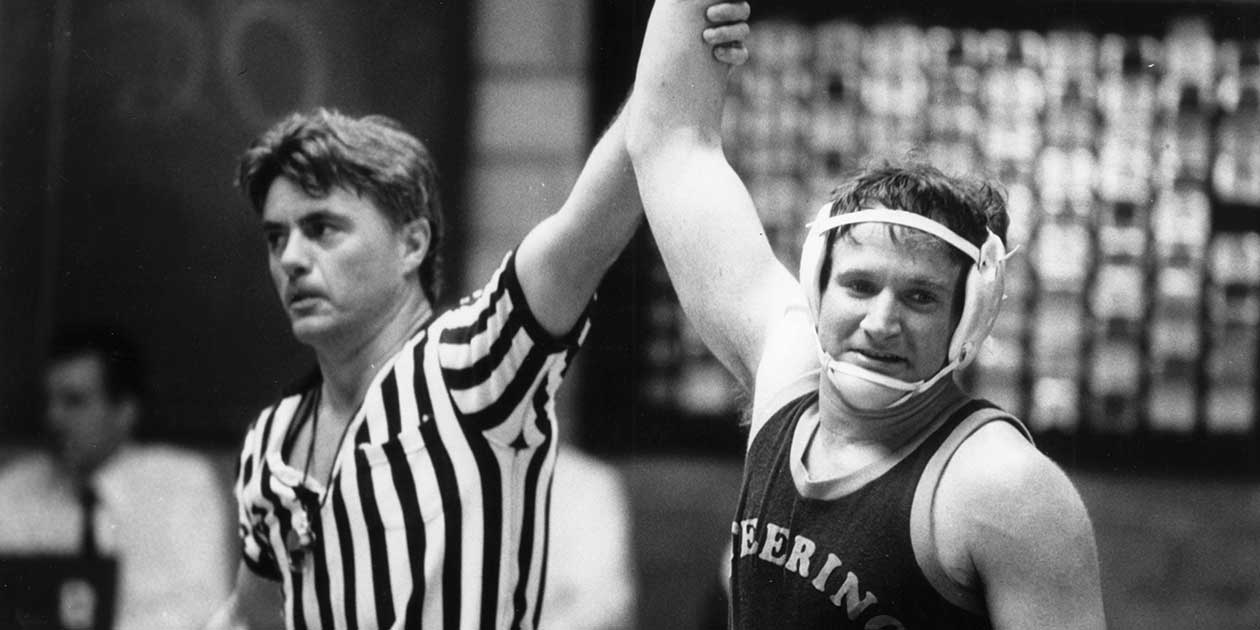 PHOTO: RONALD GRANT ARCHIVE/ALAMY STOCK PHOTO
John Irving (pictured here with actor Robin Williams as Garp) makes a cameo in The World According to Garp.
(1978; film 1982)
Jenny Fields, a nurse in an English World War II military hospital (played in the film by Glenn Close), avails herself of a comatose soldier's last functioning organ and impregnates herself with a son, T.S. Garp (played by Robin Williams). Garp struggles to become a writer, to be a good son, and to be a good husband who can keep his family safe—with mixed results.
---
The Hotel New Hampshire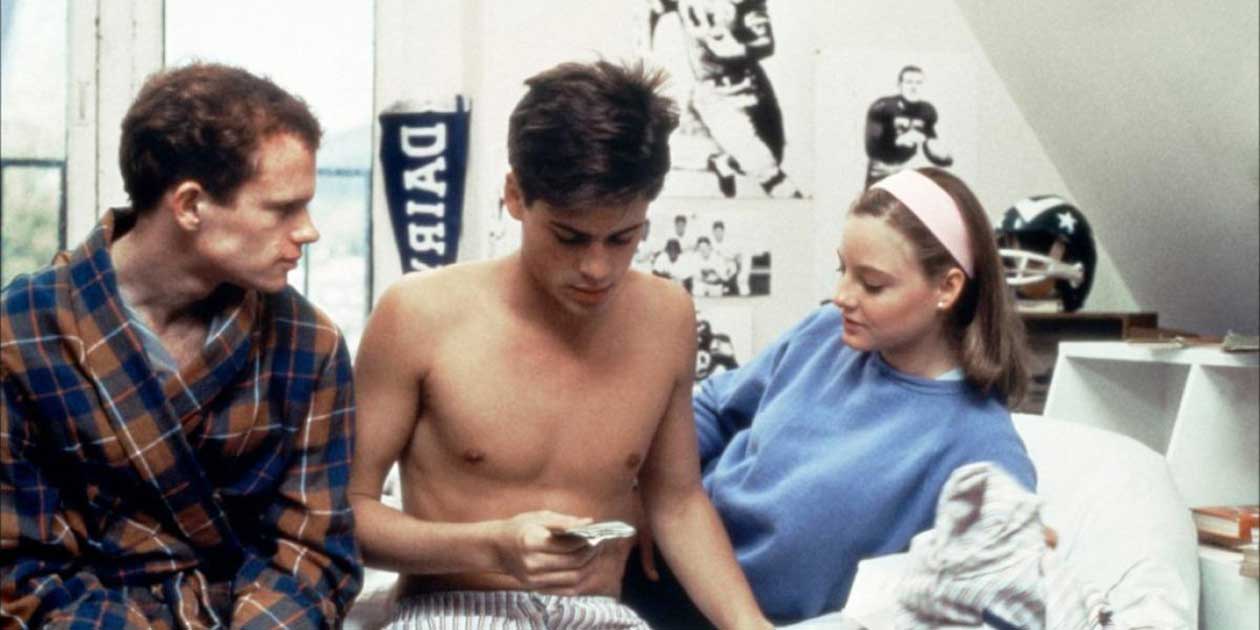 MOVIE STILL: METRO-GOLDWYN-MAYER STUDIOS
Actors Paul McCrane, Rob Lowe, and Jodie Foster play the Berry siblings in The Hotel New Hampshire.
(1981; film 1984)
In the film, directed by Tony Richardson and starring Jodie Foster, Rob Lowe, and Beau Bridges, the more-than-a-little eccentric Berry family opens a resort hotel. The plot leads them to Vienna and includes bears on motorcycles, girls in bear suits, wrestlers, prostitutes, bomb-throwing communists, failed novelists, and true love blossoming in all the wrong places.
---
The Cider House Rules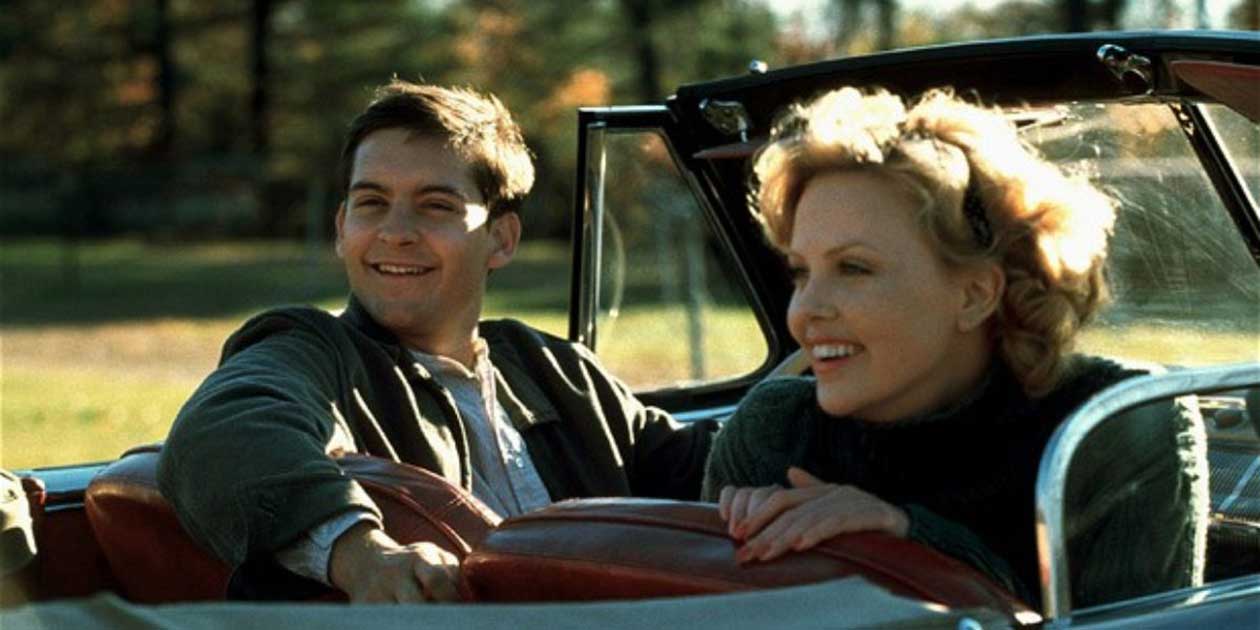 MOVIE STILL: MIRAMAX
Tobey Maguire and Charlize Theron play love interests in The Cider House Rules, written by Iowa Writers' Workshop grad John Irving.
(1985; film 1999)
In rural Maine in the early 1940s, orphan Homer Wells (played by Tobey Maguire) apprentices himself to the St. Croix Orphanage's Dr. Wilbur Larch (Michael Caine), who delivers babies but also safely terminates the pregnancies of women who aren't ready to be mothers. Homer comes of age and works for an apple orchard, but ultimately replaces Dr. Larch.
---
A Prayer for Owen Meany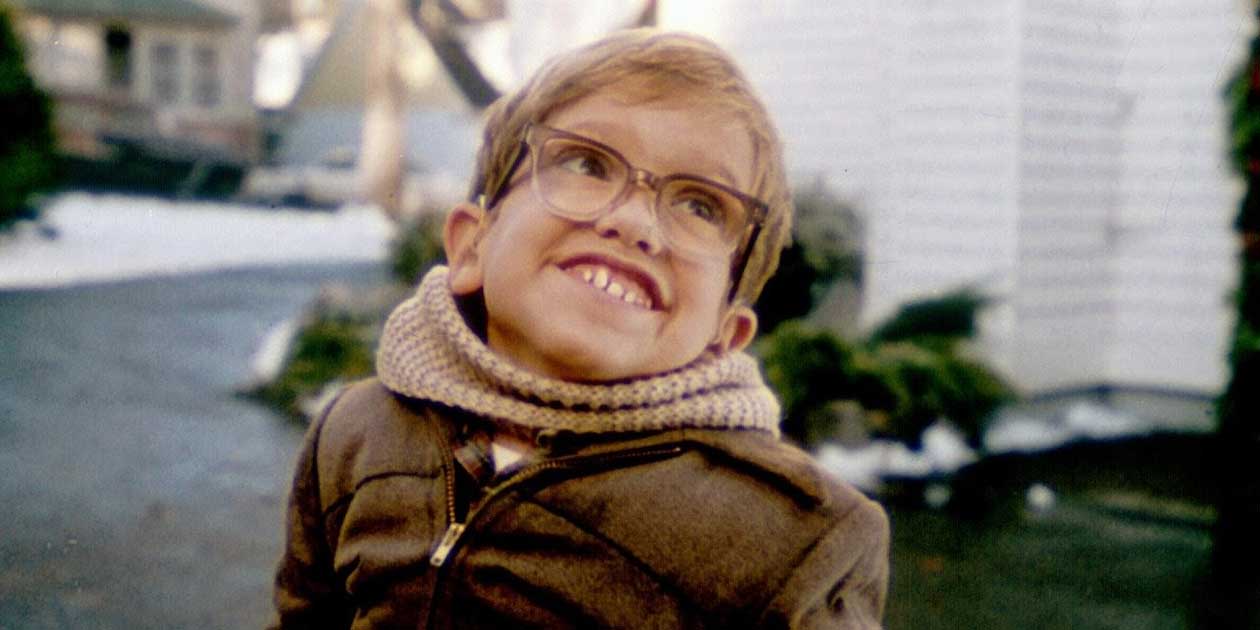 MOVIE STILL: BUENA VISTA
Simon Birch seeks the higher purpose for his life in a loose adaptation of A Prayer for Owen Meany.
(1989; film Simon Birch, 1998)
John Wheelwright and Owen Meany are childhood friends, growing up in Gravesend, New Hampshire. Owen joins the ROTC and foresees his own preordained death, believing himself to be an instrument of God, rescuing Vietnamese children. The novel was loosely adapted into the film Simon Birch starring Ashley Judd.
---
A Widow for One Year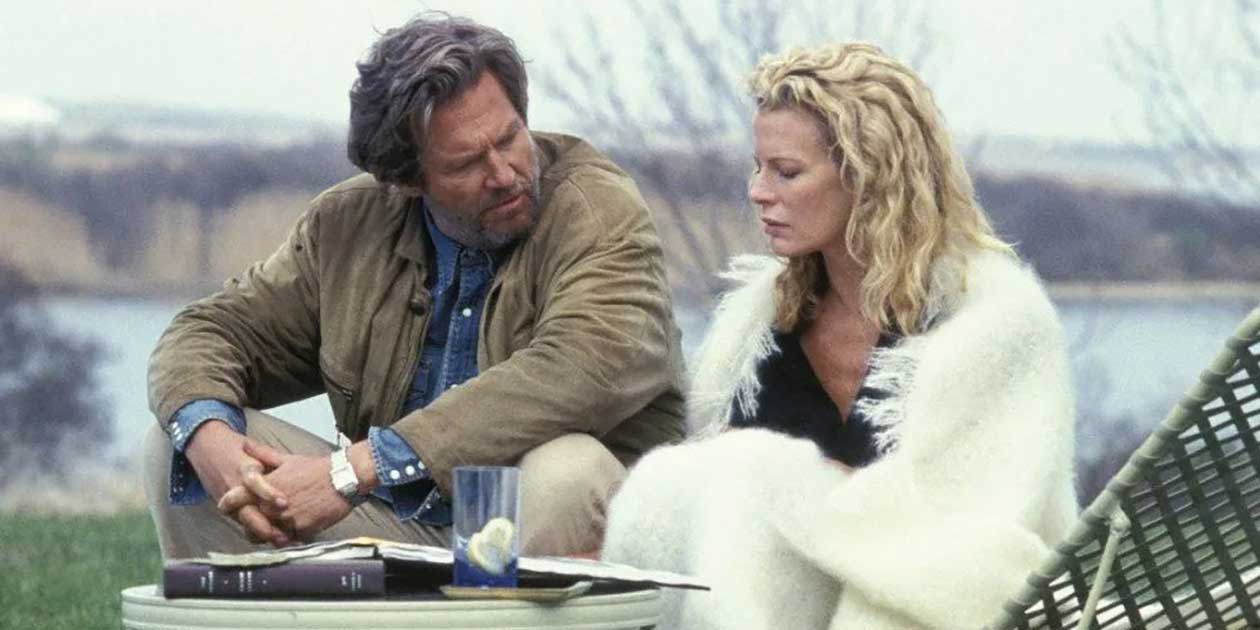 MOVIE STILL: FOCUS FEATURES
Actors Jeff Bridges and Kim Basinger play a couple grieving the deaths of their teenage sons in The Door in the Floor.
(1998; film The Door in the Floor, 2004)
As a child, Ruth Cole (played by Elle Fanning) finds herself in a dysfunctional family, affectively abandoned by a mother who cannot stop grieving the premature deaths of Ruth's two older brothers, and raised by her father, Ted Cole (played by Jeff Bridges), a children's book author and serial philanderer. Her family falls apart, but Ruth grows up to be a successful novelist.