University of Iowa podcasters dive into Hawkeye sports, health, and current events.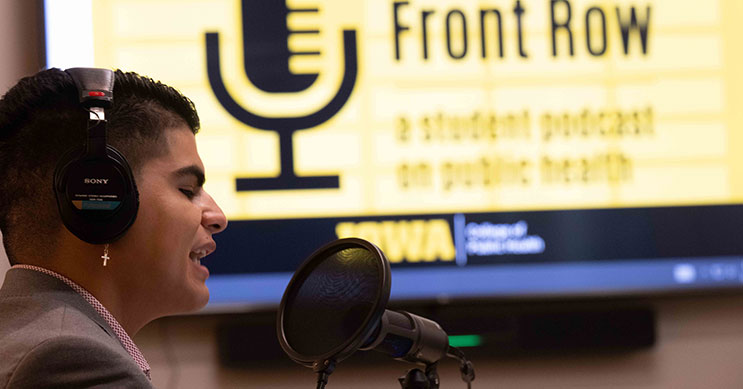 PHOTO: TIM SCHOON/UI OFFICE OF STRATEGIC COMMUNICATION
University of Iowa College of Public Health student Eric Ramos records an episode of From the Front Row.
From sports and health care to practically everything in between, Hawkeyes have plenty to talk about, and some have turned to podcasting to make their voices heard. As podcasts have exploded in popularity over the past several years, the University of Iowa community has ridden the wave, putting experts across campus at the world's fingertips for discussion, education, and entertainment.
Here are a few top UI podcasts:
---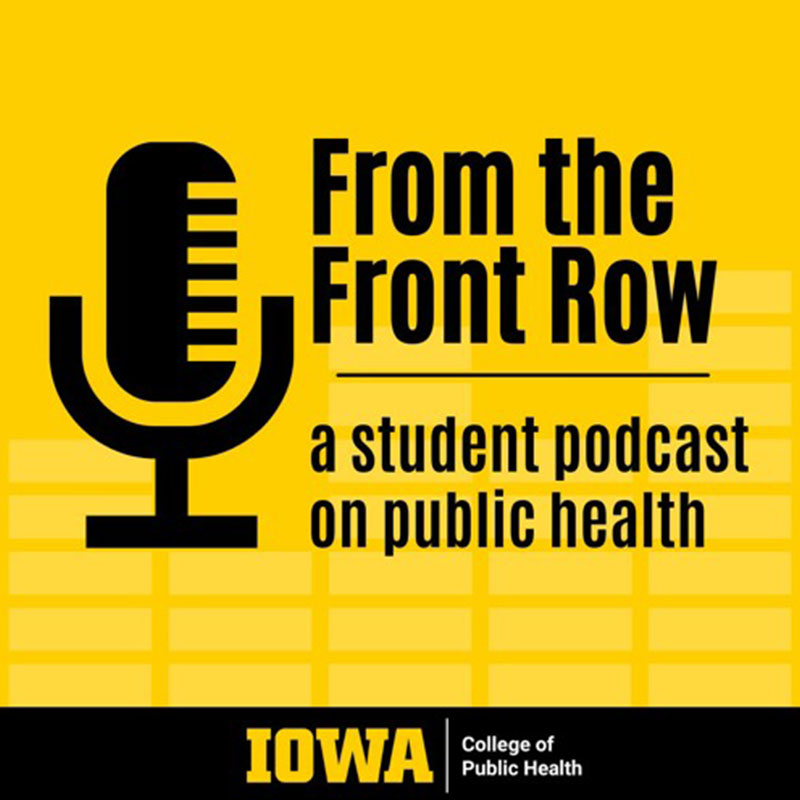 This student-produced podcast from the UI College of Public Health aims to make public health issues accessible, covering topics in weekly episodes that range from the opioid epidemic and mental health services to intimate partner violence and COVID-19.
---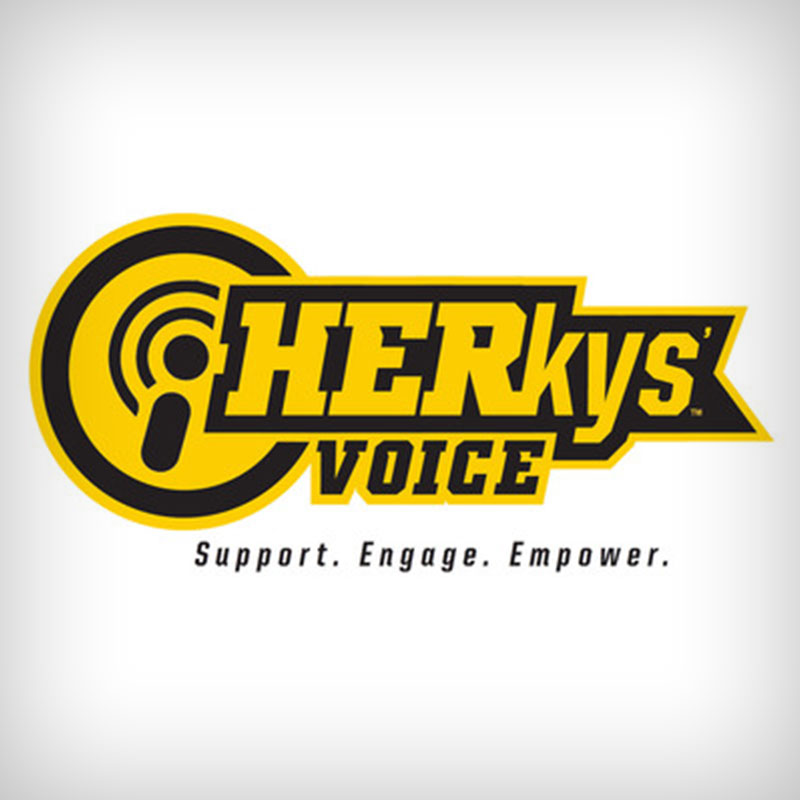 Fight for Iowa updates a few times each week to discuss recent Hawkeye matchups, upcoming athletic events, and the latest news with coaches and student-athletes. The official Hawkeye sports podcast also includes special episodes of HERkys' Voice, which highlights Iowa women's athletics.
---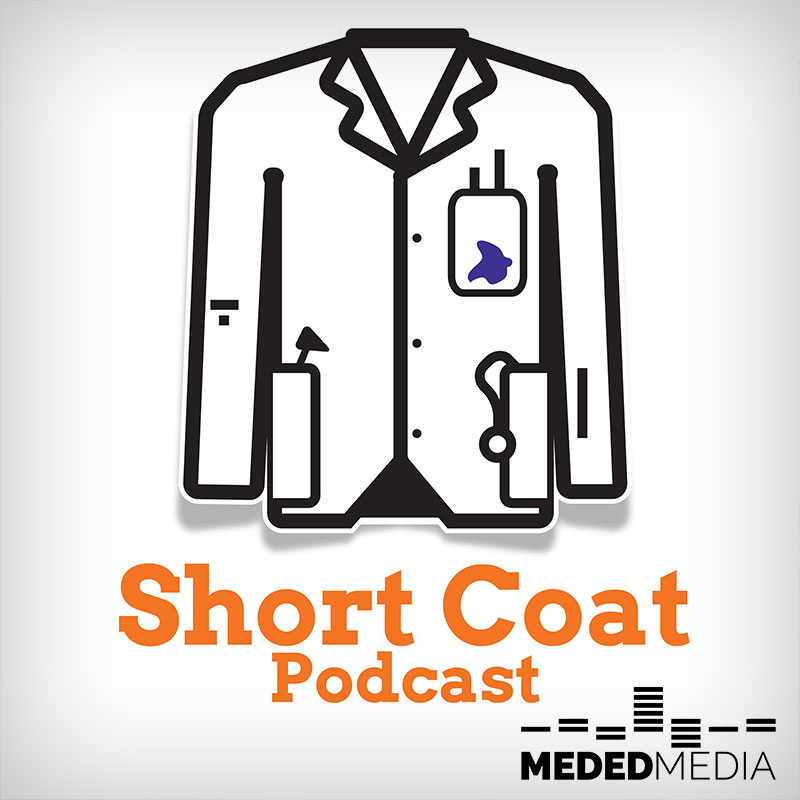 The show's tagline, "What they don't tell you about med school, but should," pretty much says it all. Student hosts from the Roy J. and Lucille A. Carver College of Medicine discuss everything from preparing for residency interviews to balancing a part-time job while studying, all with the goal of helping fellow medical students on their journeys—and providing a few laughs along the way.
---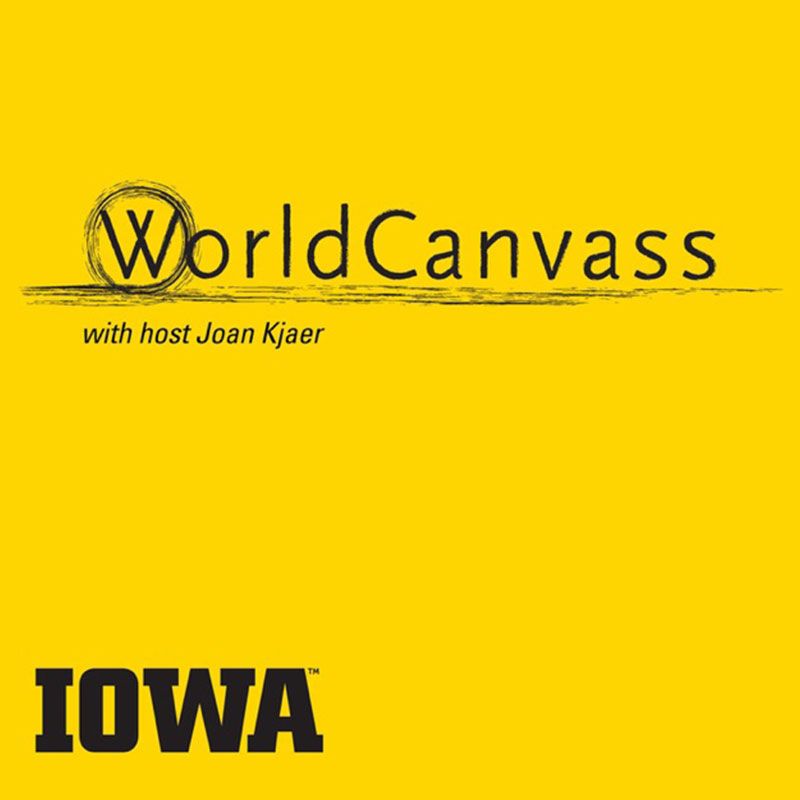 UI International Programs regularly records WorldCanvass, a live talk show focusing on global issues and their impact. Its rich archive of interviews with UI professors and international experts enables listeners to access 13 years of the show's thought-provoking conversations.
---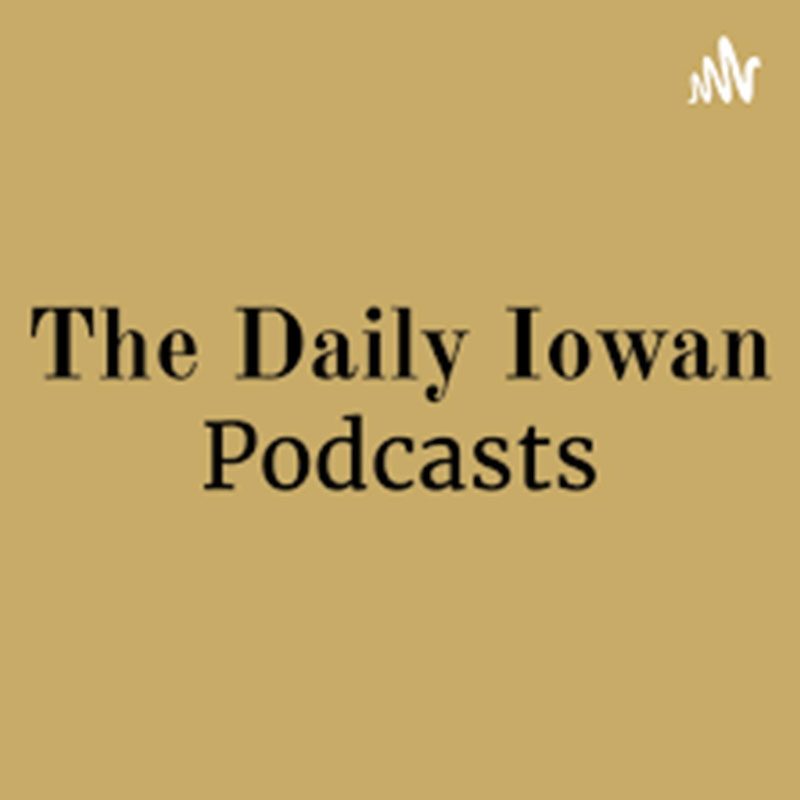 The Daily Iowan produces this podcast, a discussion with student reporters about the week's major stories that gives extra insight into breaking news around campus, in Iowa City, and throughout Hawkeye communities.