From preseason camp to game time, go behind the scenes with Iowa's Golden Girl, drum major, and 250-plus marching musicians.
It's 6:30 p.m. on a fall game day, and the tunnel beneath Kinnick Stadium is a sea of black and gold uniforms. The drumline maneuvers its way to the mouth of the tunnel, carefully avoiding a collision with the sousaphones, while the clarinet players cover their instruments with plastic bags. It's been raining for hours; it will rain all night.
With instruments set in place, the band members crowd together at the elbow of the tunnel. Drum major Christian Frankl stands on a platform above the band.
The Hawkeye Marching Band hype video played at home games before the boom.
Though noise in the tunnel travels, the volume lowers to nearly a hush. The band members wrap their arms around each other and begin to sway and sing. A harmony rises, and the tunnel amplifies the collection of voices, raises them up to the rafters until everyone is enveloped by the sound of "Alma Mater Iowa."
Although the weather leaves much to be desired, Hawkeye Marching Band members have been preparing year-round for these moments—and they'll perform rain or shine. Being a part of the band means more than playing at several games a year; it means belonging to a 142-year-old tradition dating back to the university's first military band.
When the song ends, the band members jostle each other and cheer. They return to their instruments. The sousaphone section steadies brass on their shoulders, the piccolos fasten the music holders on their forearms.
The anticipation rises. The band quiets.
It's time to get ready for the boom.
---
What is 'The Boom'?
The boom is the exhilarating moment when the drum line hits its first beat from the end zone and the band enters the field, signaling the start of the pregame show.
---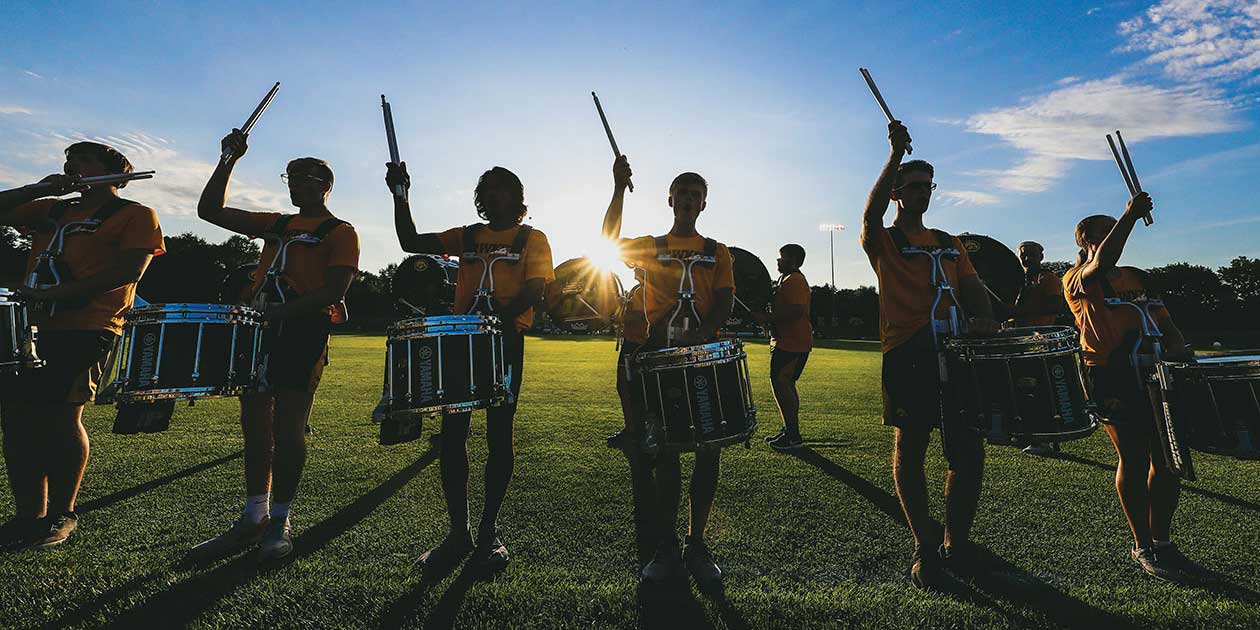 One hundred new members. Dozens of practices. Seven halftime shows. How does the Hawkeye Marching Band pull it off every season?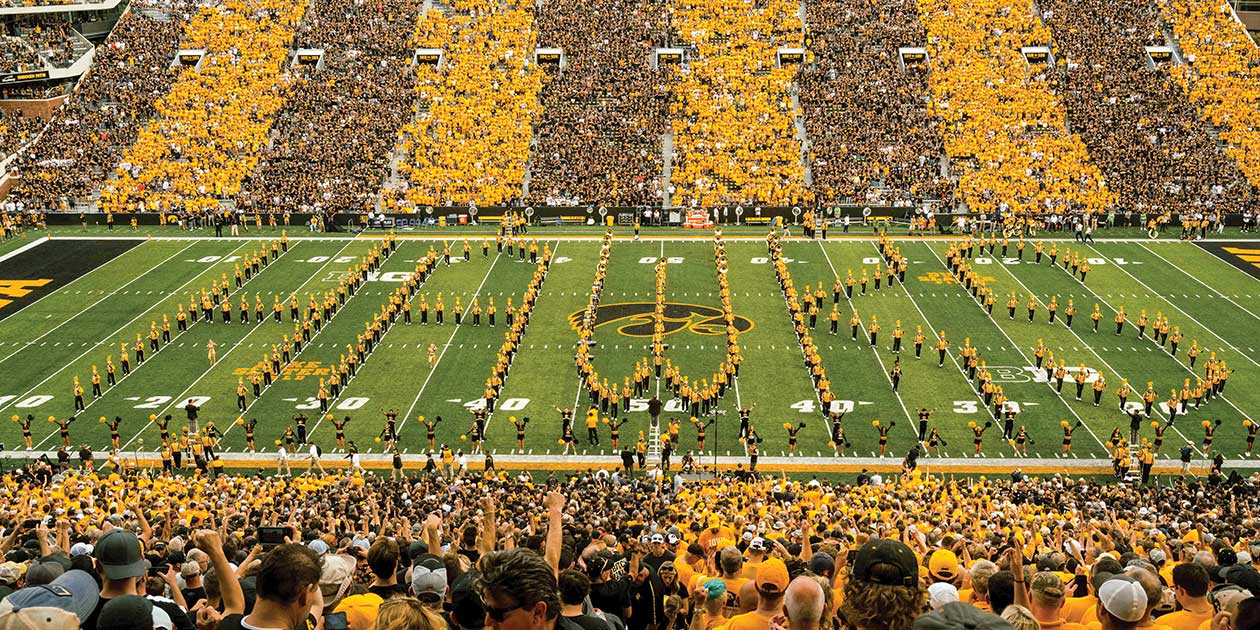 Once the halftime show is perfected and the uniforms dry-cleaned, it's time for these Hawkeye Marching Band traditions.
There is no "I" in HMB. From the operations manager and voice of the band to the drum major and Golden Girl, every member is essential to the success of the band.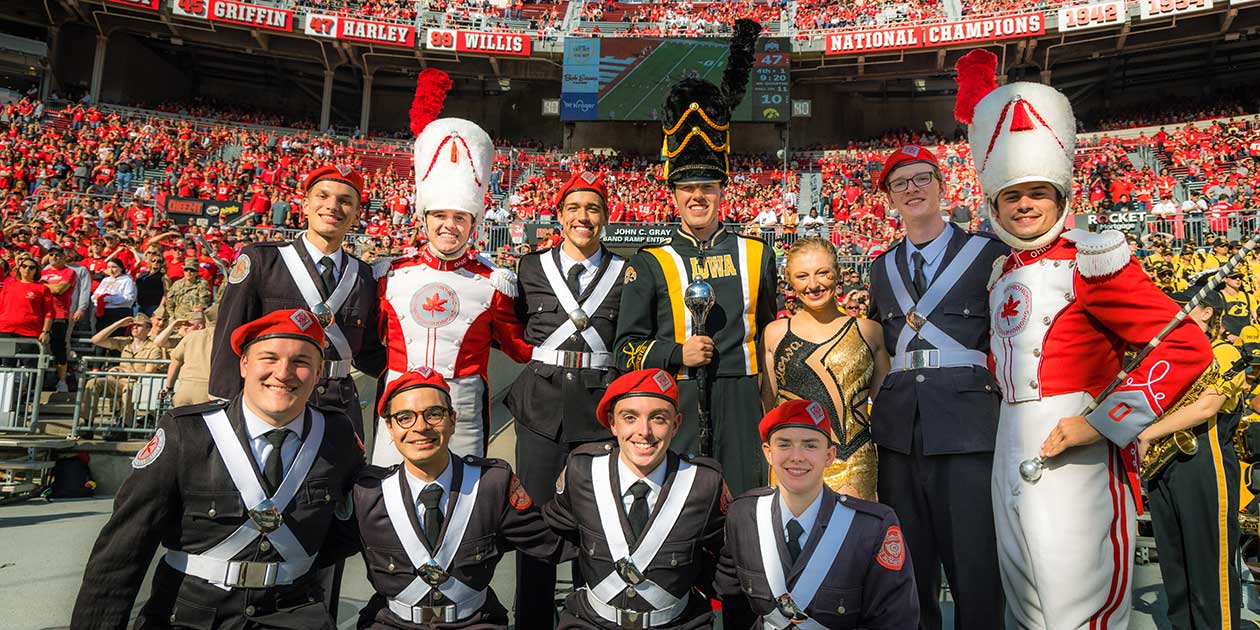 For the first time in recent history, the Hawkeye Marching Band traveled to Ohio State for a Big Ten collaborative halftime show.
---