Once the halftime show is perfected and the uniforms dry-cleaned, it's time for these Hawkeye Marching Band traditions.
Game days start with tradition. Two hours before kickoff, the Hawkeye drum line performs in the parking lot northwest of Kinnick Stadium, then joins the band in the Recreation Building for a pregame pep rally. "The Iowa Fight Song," "On Iowa," and other familiar tunes fill the entire building, up to the high ceilings and out across the stands. This performance serves two purposes: to boost Hawkeye spirit before the game, and to warm up for pregame and halftime. It's free, open to all, and the perfect way to get ready for the boom.
---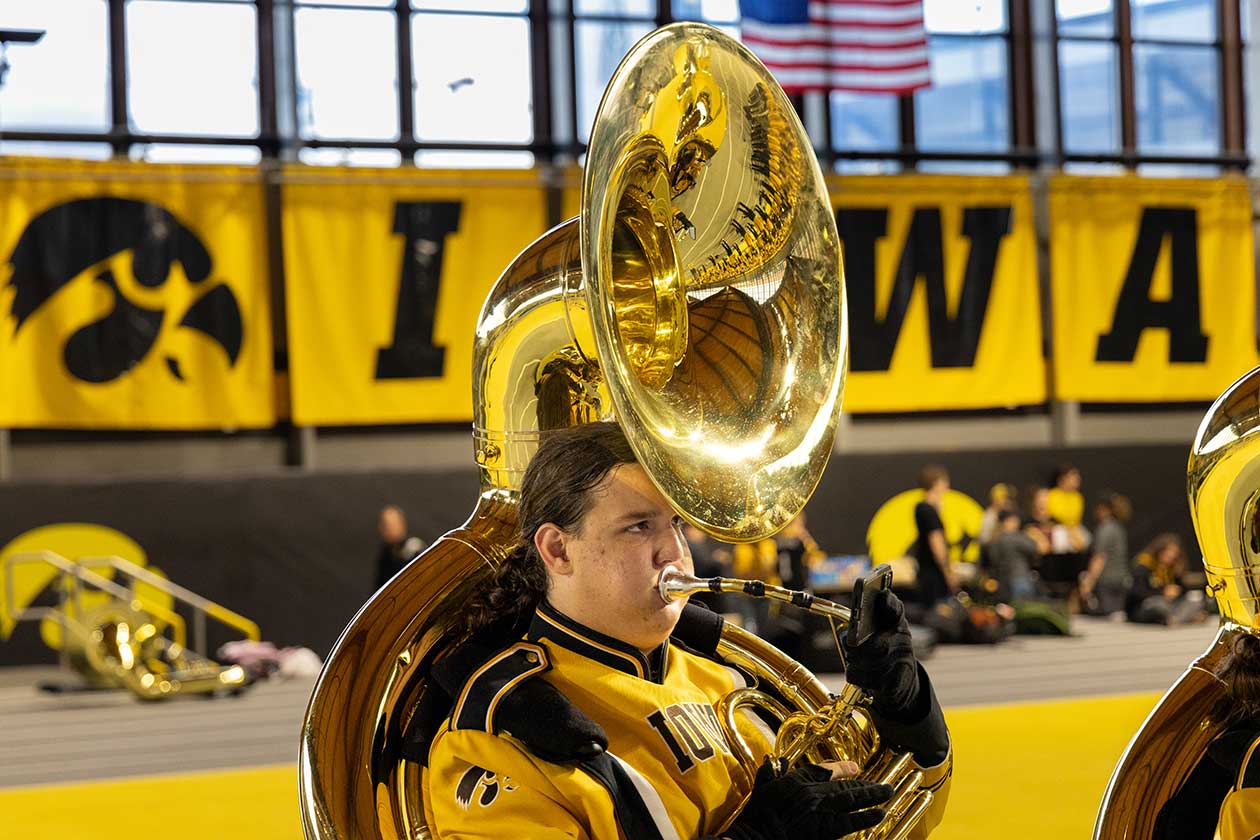 PHOTO: JOHN EMIGH
The Hawkeye Marching Band performs its pregame show at the Recreation Center.
PHOTO: John Emigh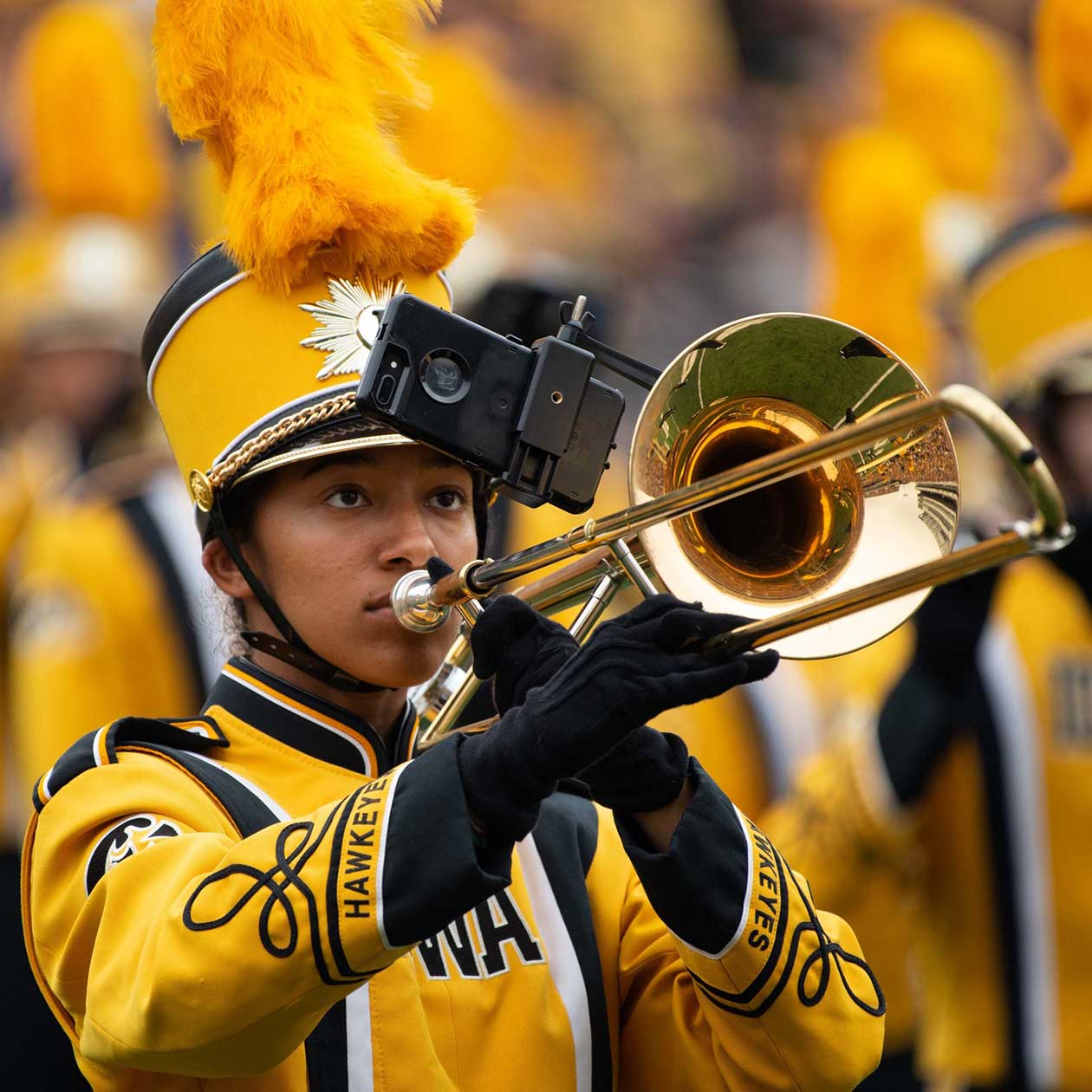 PHOTO: John Emigh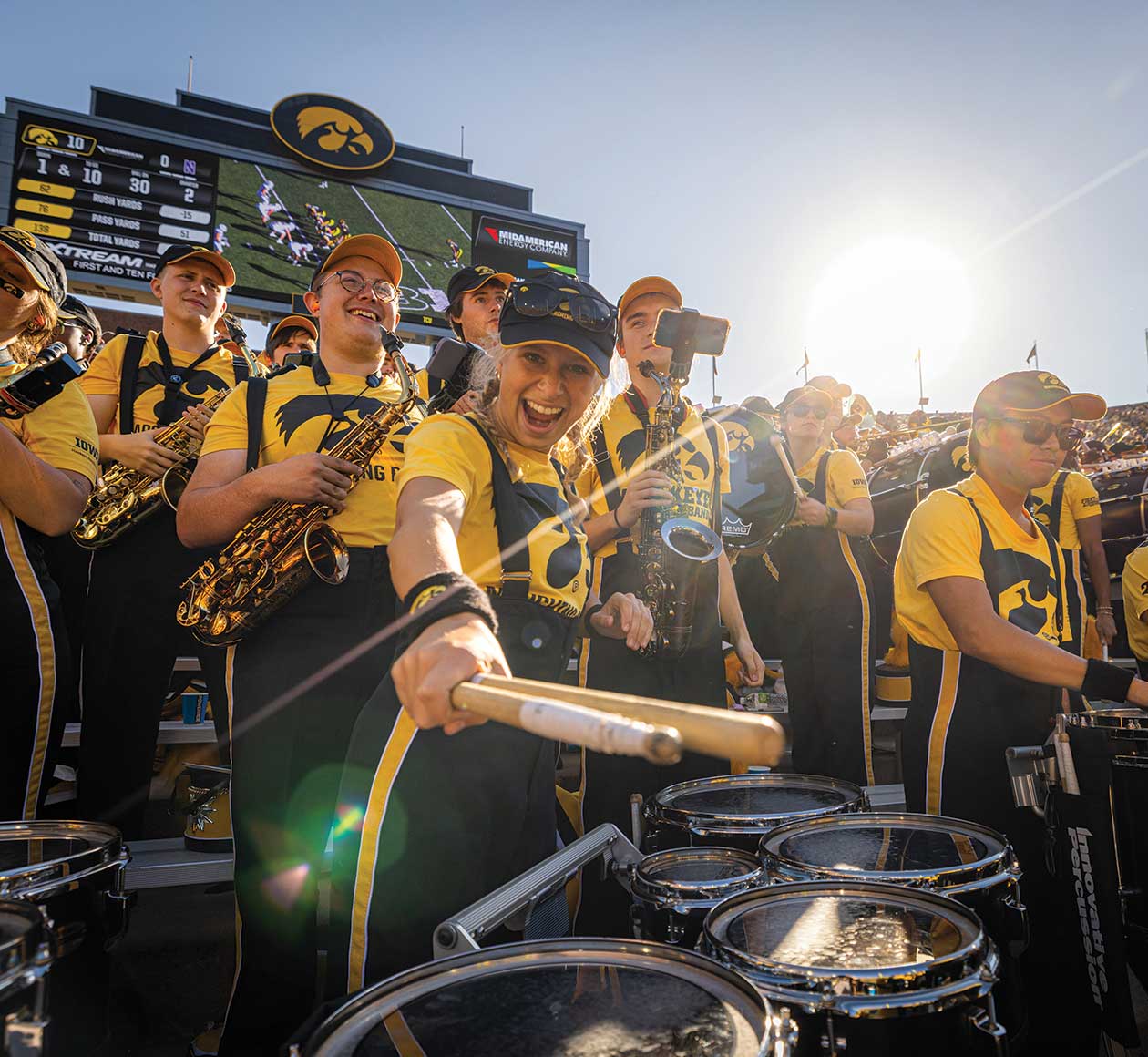 PHOTO: JOHN EMIGH
Allie Lensch poses for a photo opp with her tenor drums.