The esteemed bass-baritone delights his home state in his final fully staged opera.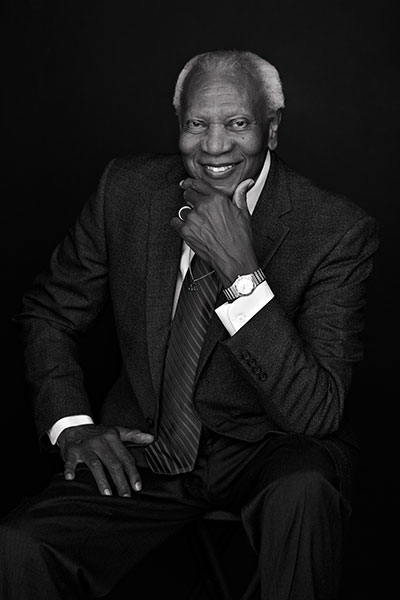 PHOTO: PAIGE PETERSON
Opera singer Simon Estes
Opera sensation Simon Estes (86BM) returned to his native Iowa this month to close the curtain on a nearly 60-year career that included performing before popes and presidents at major opera houses around the world.
Estes, who premiered the role of Porgy in Porgy and Bess at the Metropolitan Opera in February 1985, is revisiting the production for the Des Moines Metro Opera, where he plays Lawyer Frazier and serves as producing adviser. "It's fitting that my final performance on the operatic stage [would] be in my home state and in Des Moines, Iowa," he said.
Estes, who initially cultivated his talent as the first Black member of the University of Iowa's Old Gold Singers, also has used his voice to raise awareness for a United Nations campaign to combat malaria in Africa. While the Des Moines production, which runs through July 24, marks Estes' final fully staged opera, the bass-baritone will continue to perform concerts, teach as a professor at Iowa State University and Des Moines Area Community College, and collaborate on a documentary about his life.
Michael Egel, the general and artistic director of the Des Moines Metro Opera, says, "Simon is an opera legend and a treasure to our state."