The former University of Iowa men's athletic director hired Dan Gable, Hayden Fry, and a host of other all-time coaching greats.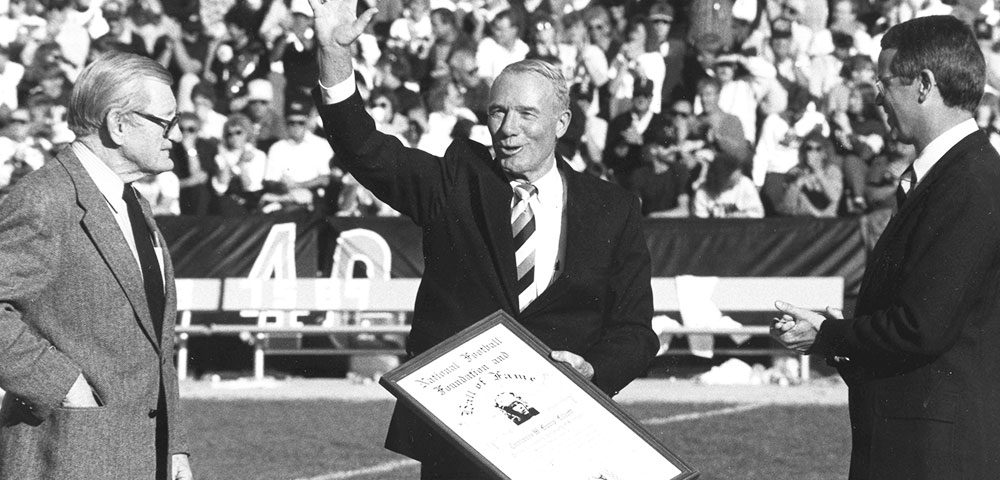 PHOTO: HAWKEYESPORTS.COM
Bump Elliott is honored at Kinnick Stadium for his 1989 induction into the National Football Foundation Hall of Fame
C.W. "Bump" Elliott, the University of Iowa men's athletic director from 1970 to 1991, ushered in a winning era of Hawkeye sports that attracted legendary coaches and commanded national respect.
"What Bump Elliott did as athletic director transformed Hawkeye athletics," says Neal Rozendaal (02BS), the author of several Iowa sports books, including a new biography on Elliott. "While most will remember him for hiring Hayden Fry, the atmosphere and attitude he created set the standard for Iowa today."
Five years of research and writing—and more than 60 interviews with those who knew Elliott as an athletic director at Iowa and student-athlete and head football coach at the University of Michigan—culminated in Rozendaal's September release of Bump Elliott: The Best of College Athletics.
While Elliott hired and supported Hawkeye head coaches who went onto win Big Ten Conference and national championships, he was also instrumental in the building of Carver-Hawkeye Arena, an indoor football facility, and an all-weather championship track and field facility. Elliott guided men's athletics at Iowa to unprecedented growth and success during his 21 years, but Rozendaal says that many people fail to realize that Elliott was also a tremendous student-athlete.
"He's probably the only man to play for two undefeated Big Ten championship football teams at two different schools—Purdue in 1943 and Michigan in 1947," says Rozendaal of Elliott, who was the Big Ten's Most Valuable Player in 1947. "At Michigan, he was a three-sport athlete—playing football, basketball, and baseball. Those experiences gave him insight and wisdom that helped him become a fantastic athletic director."
---
A Golden Age of Hawkeye Athletics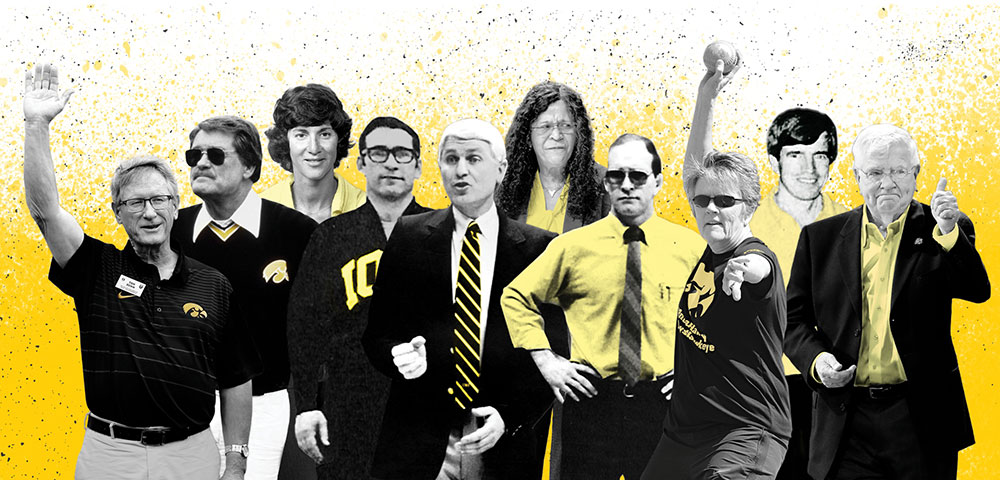 COLLAGE: NICK BEECHER
Left to Right: Tom Dunn, Hayden Fry, Judith Davidson, Gary Kurdelmeier, Lute Olson, C. Vivian Stringer, Dan Gable, Gayle Blevins, Glenn Patton, Tom Davis
Bump Elliott, who served as men's athletic director from 1970 to 1991, and Christine Grant (70BA, 74PhD), who was women's athletic director from 1973 to 2000 and a national advocate for Title IX, helped lead University of Iowa athletic programs to unprecedented heights. Here are some of their notable hires during the 1970s and '80s.
Gary Kurdelmeier (59BA, 62MA)
Sport: Wrestling 1972–76
Record: 51-7-5
Notables: 2 Big Ten titles, 2 NCAA championships PHOTO: 1971 HAWKEYE YEARBOOK, IOWA DIGITAL LIBRARY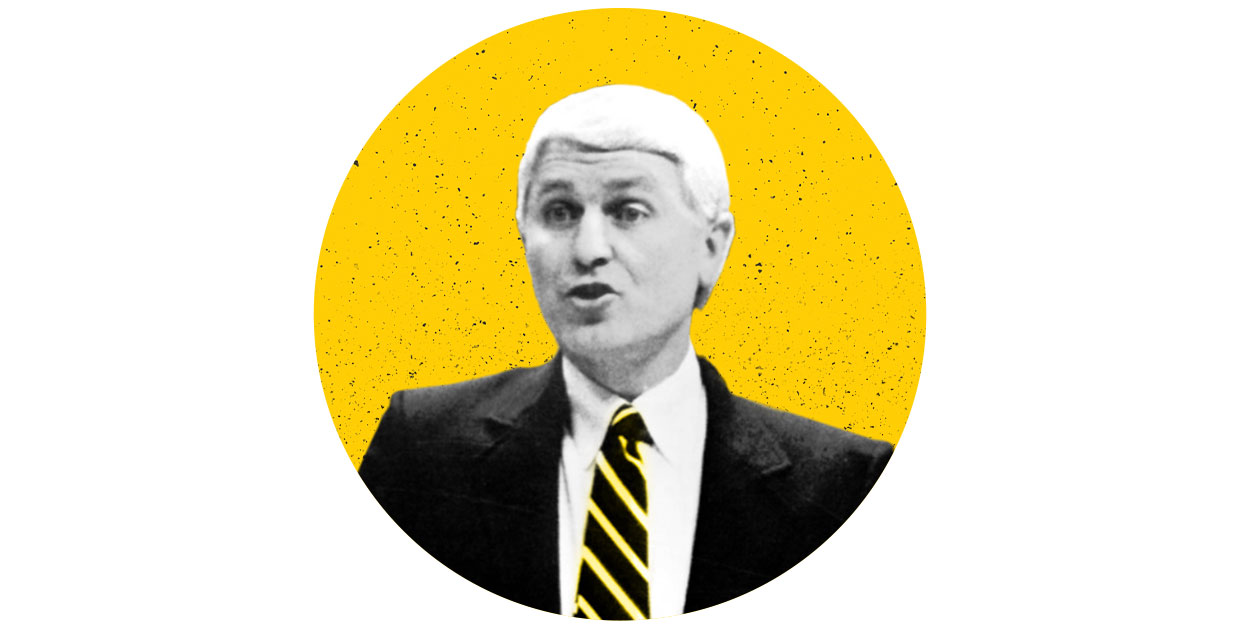 Lute Olson
Sport: Men's Basketball 1974–83
Record: 167-91
Notables: 5 NCAA Tournament appearances, 1979 Big Ten title, 1980 Final Four appearance PHOTO: 1983 HAWKEYE YEARBOOK, IOWA DIGITAL LIBRARY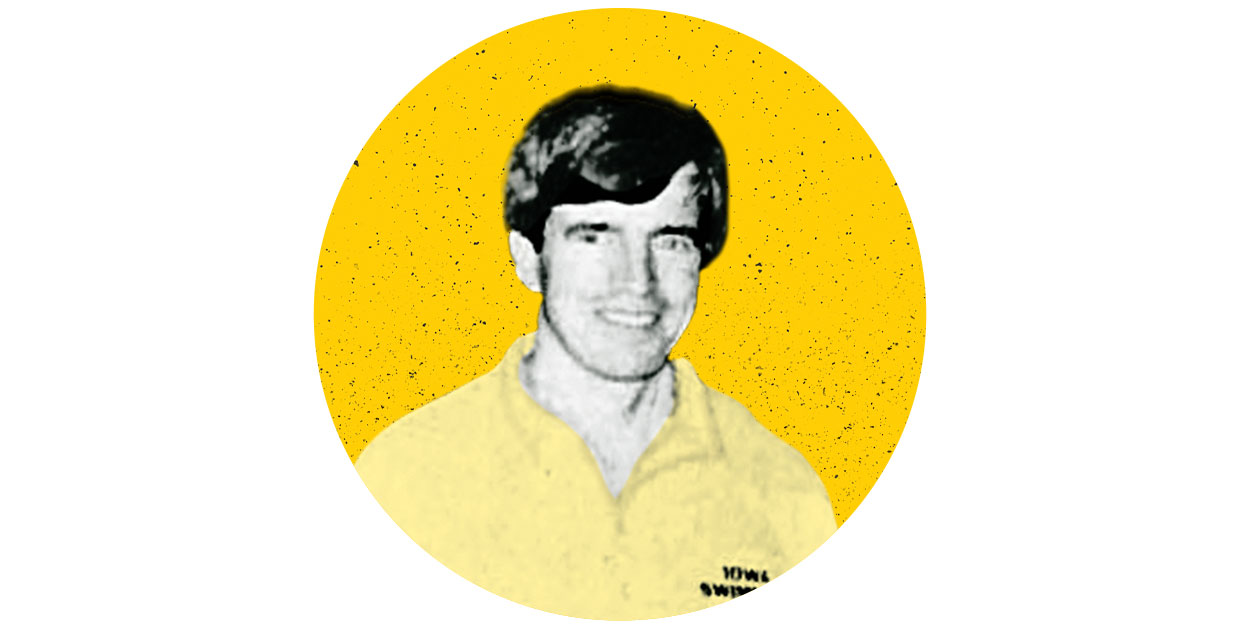 Glenn Patton
Sport: Men's Swimming 1975–98
Record: 168-63
Notables: 2 Big Ten Conference championships, 6 undefeated seasons PHOTO: 1979 HAWKEYE YEARBOOK, IOWA DIGITAL LIBRARY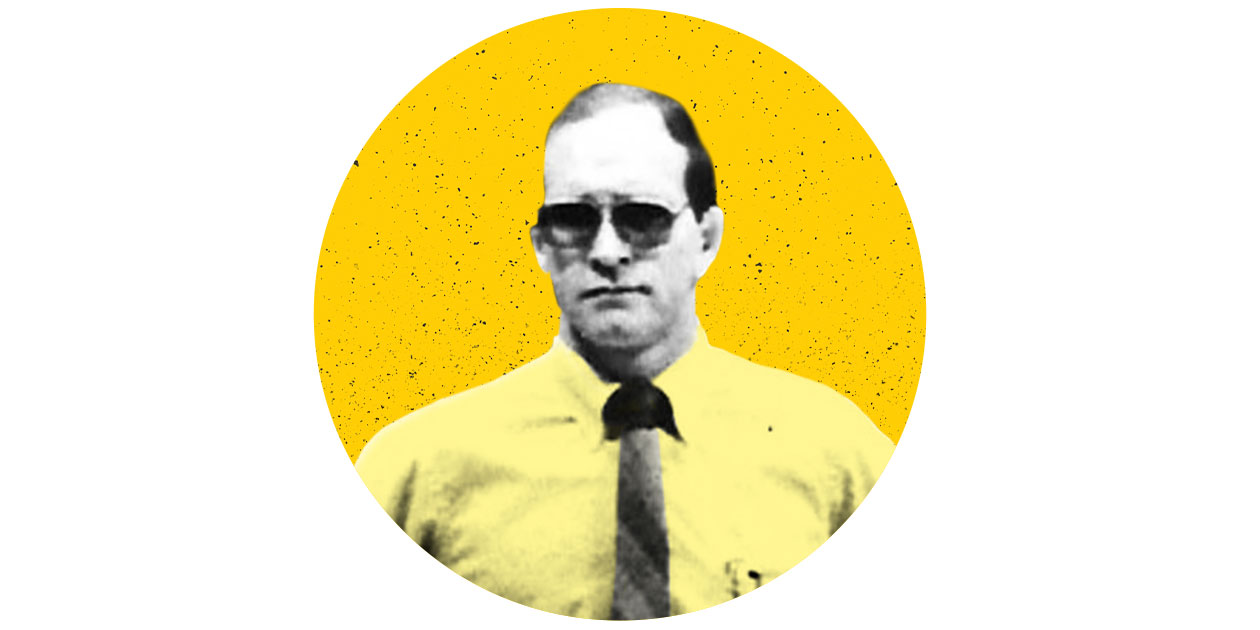 Dan Gable
Sport: Wrestling 1976–97
Record: 355-21-5
Notables: 15 NCAA team championships, 21 Big Ten Conference team titles, 152 All-Americans, 45 NCAA individual champions, 106 Big Ten individual champions PHOTO: 1979 HAWKEYE YEARBOOK, IOWA DIGITAL LIBRARY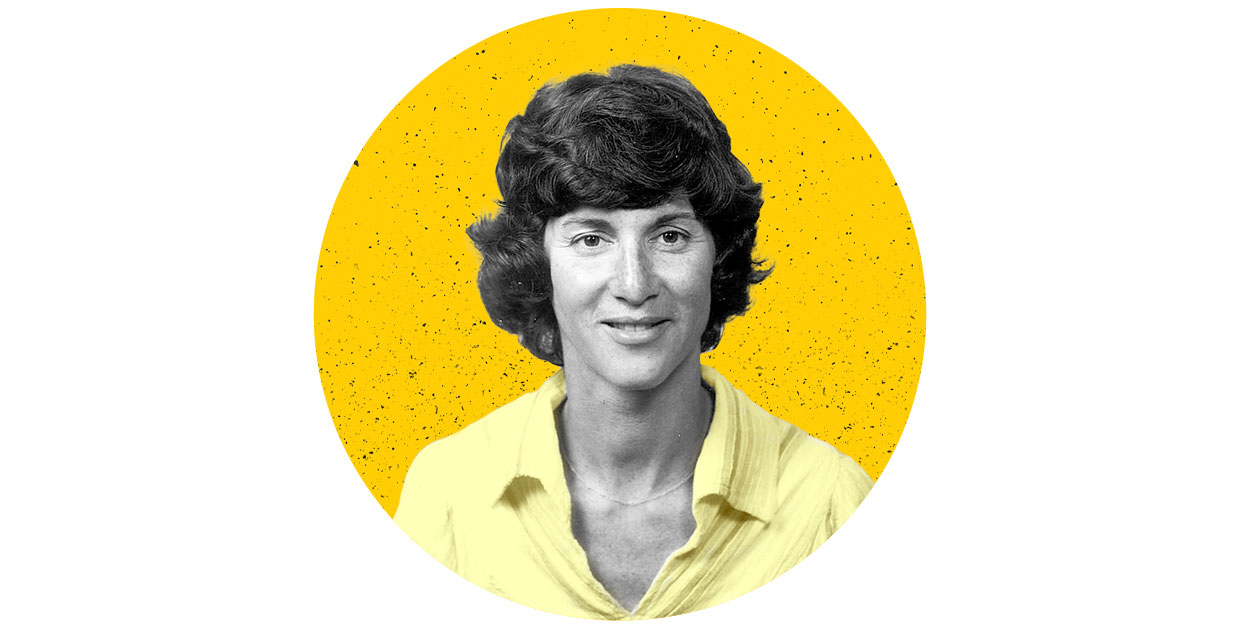 Judith Davidson
Sport: Field Hockey 1978–87
Record: 185-50-16
Notables: 7 Big Ten championships, 1986 NCAA championship, 1984 NCAA runner-up

PHOTO: IOWA DIGITAL LIBRARY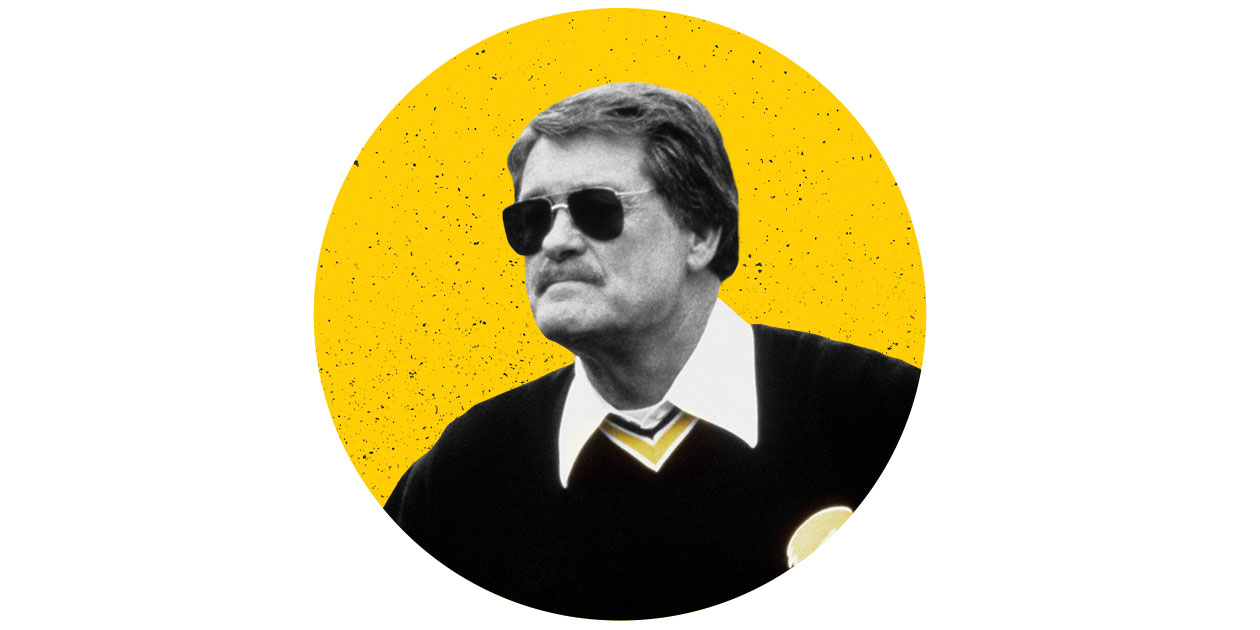 Hayden Fry
Sport: Football 1979–98
Record: 143-89-6
Notables: 3 Big Ten Conference titles, 14 bowl games including 3 Rose Bowls PHOTO: HAWKEYESPORTS.COM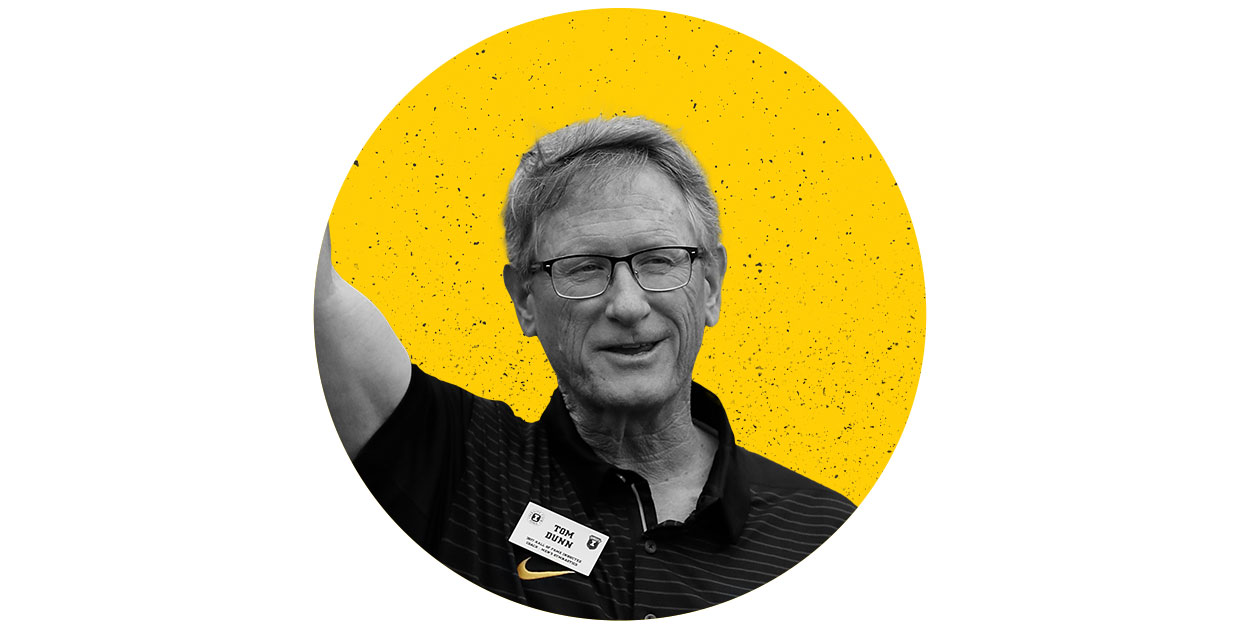 Tom Dunn
Sport: Men's Gymnastics 1981–2010
Record: 221–140–1
Notables: 2 Big Ten Conference titles, 1998 NCAA runner-up PHOTO: BRIAN RAY/HAWKEYESPORTS.COM
C. Vivian Stringer
Sport: Women's Basketball 1983–95
Record: 269-84
Notables: 6 Big Ten Conference titles, 9 NCAA Tournaments, 1993 Final Four

PHOTO: LORIE SHAULL/WIKIMEDIA COMMONS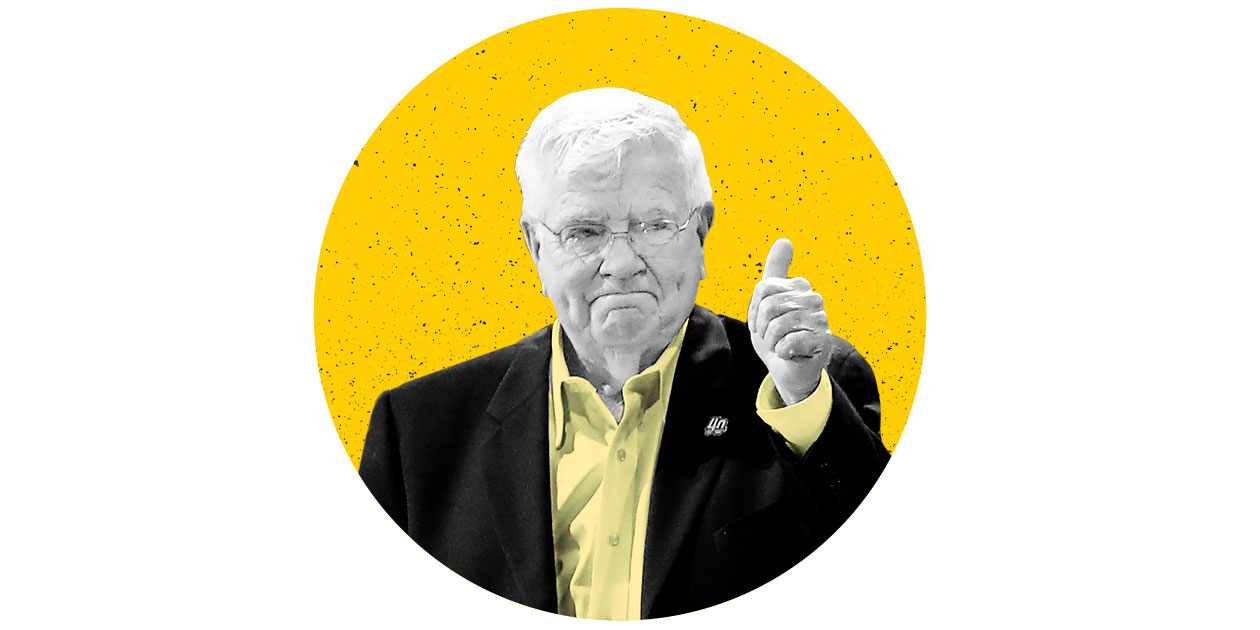 Tom Davis
Sport: Men's Basketball 1986–99
Record: 270-139
Notables: 9 NCAA Tournaments, all-time winningest men's basketball coach in Iowa history PHOTO: BRIAN RAY/HAWKEYESPORTS.COM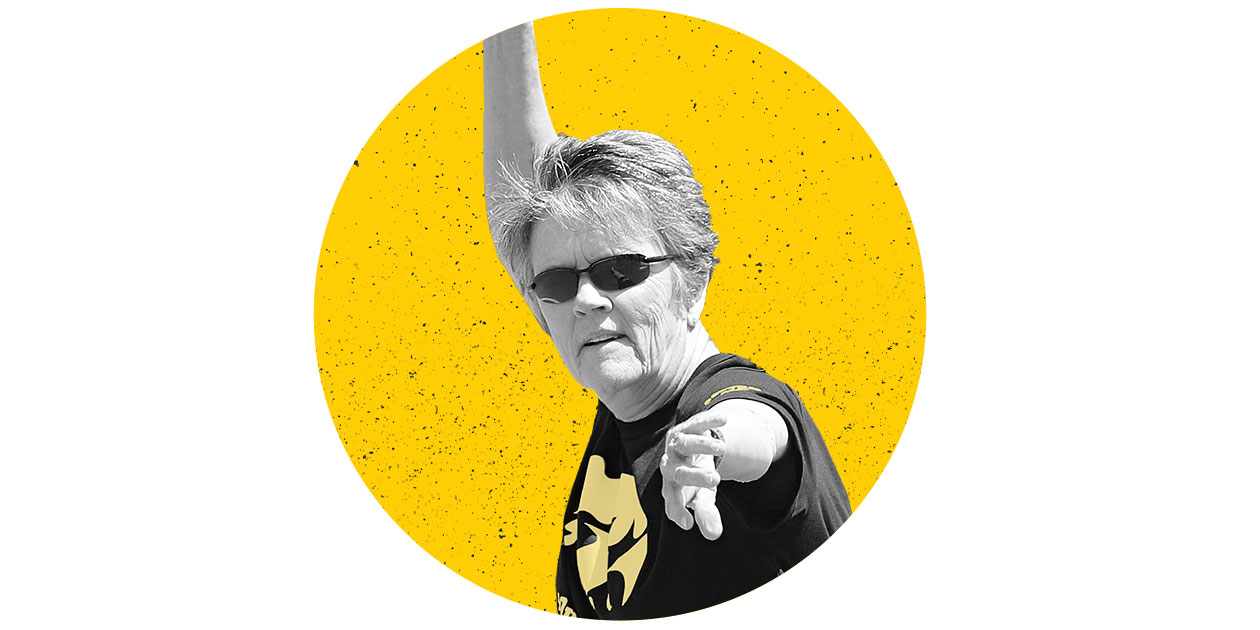 Gayle Blevins
Sport: Softball 1988–2010
Record: 945-440-3
Notables: 16 NCAA Tournaments, 5 Big Ten regular season titles, two Big Ten Tournament titles, four Women's College World Series appearances PHOTO: STEPHEN MALLY/HAWKEYESPORTS.COM