Oprah Winfrey points readers to Marilynne Robinson's Gilead series.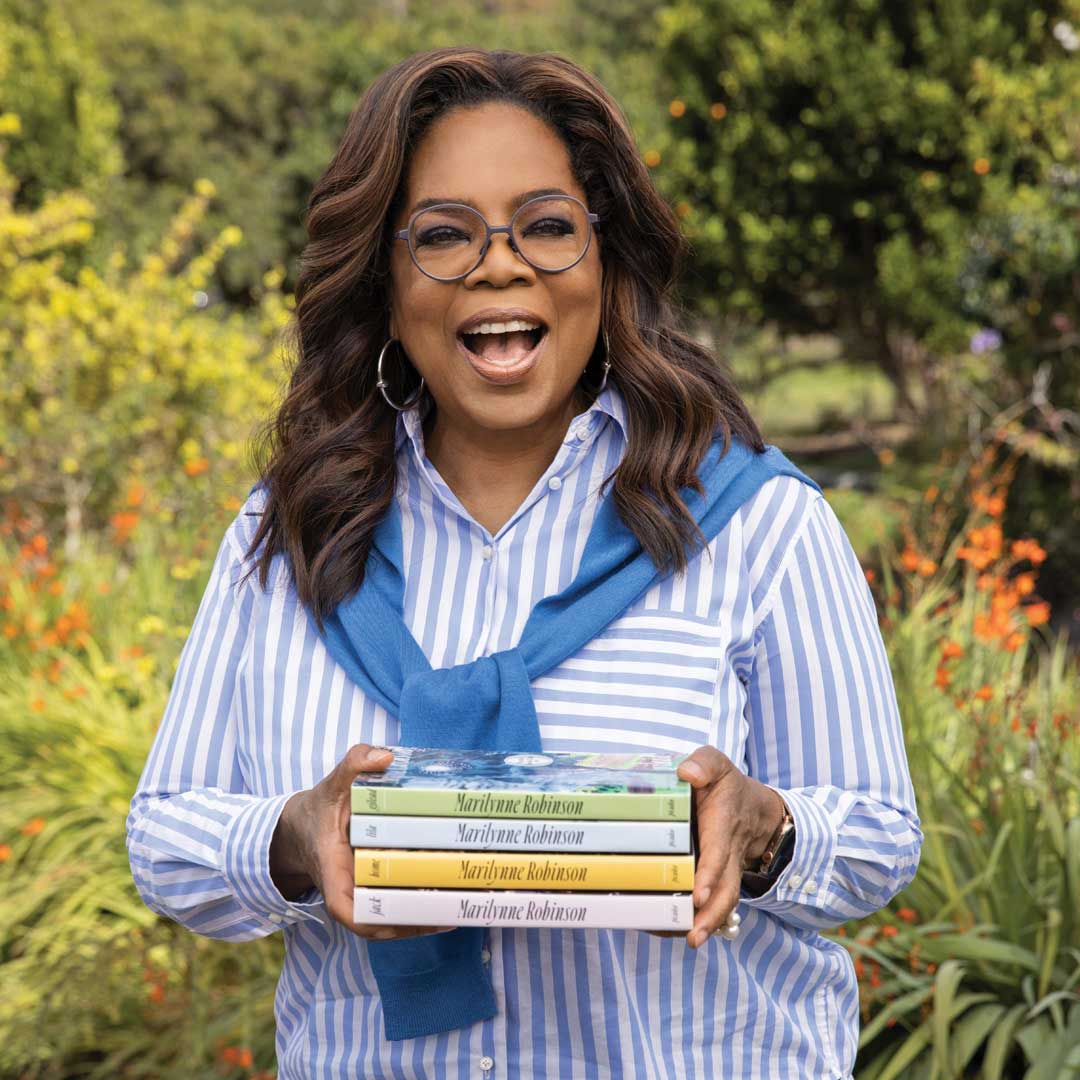 PHOTO COURTESY HARPO PRODUCTIONS
Oprah's Book Club reads Marilynne Robinson's Gilead series.
Oprah Winfrey calls her "one of our greatest living writers."
Since 2004, Iowa Writers' Workshop professor emerita Marilynne Robinson (17LHD) has immersed readers in questions of faith and legacy through the four novels in her Gilead series: Gilead, Home, Lila, and Jack.
"The more closely I read them, the more I find to appreciate, and the more they show the way in seeing the beauty in the ordinary," said Winfrey about the books. "I marveled at [Robinson's] ability to be as much philosopher, teacher, as also fiction writer. She sees the sublime in the ordinary, and with each sentence reminds us that we are privileged to just be human."
In March, Winfrey announced Robinson's Gilead series—including Jack, which released this past fall—as Oprah's Book Club selections. It was the first time Winfrey chose not one but four books to read with her fans. "Oprah Winfrey is a singular voice in this country and in this world," said Robinson, the Pulitzer Prize-winning author who taught an Iowa Writers' Workshop seminar this past spring on the Old Testament. "It is wonderful and amazing that my books will have the kind of attention only she could bring to them."
---
Oprah introduces the Gilead series to her fans, who dove deeper into Marilynne Robinson's books through the Oprah's Book Club social media channels and Robinson's conversations with Oprah on Apple TV+.