A Q&A reveals what's on the Pulitzer Prize-winning author's mind these days as she releases the latest novel in the Gilead series.
It was a different world in 2015 when Marilynne Robinson (17LHD) quickened the pulse of book fans by hinting that Lila, the third book of her acclaimed Gilead trilogy, might not be the last. During an appearance at Columbia University in New York hosted by her former Iowa Writers' Workshop student Alexander Chee (94MFA), Robinson said "people should be prepared to say quartet instead of trilogy." The crowd of about 150 cheered the news, according to a Washington Post article the following day.
When Robinson began work on her new novel sometime after that book reading, she couldn't have known what America would look like in 2020. That protests and political strife would define our days. That in-person book readings would become an impossibility because of a pandemic. But if anyone understands the changing tides of our nation—and the power of fiction to help us make sense of it all—it's Robinson, the Pulitzer Prize-winner and UI professor emerita whose writing draws deep from the waters of history.
"The workshop is a fascinating little institution with an endless stream of vivid souls passing through it. I love the atmosphere of a great, vigorous public university, and that was always a part of my pleasure in being there."—MARILYNNE ROBINSON
Released in September 2020, Jack (Farrar, Straus, and Giroux, 320 pp.) is her first novel since 2014's Lila, which many had presumed to be the final volume of the Gilead series. Jack returns Robinson's readers to a world rooted in the fictional small town of Gilead, Iowa. It's the story of a star-crossed interracial romance between Jack Boughton, the white prodigal son of Gilead's Presbyterian minister, and Della Miles, a Black schoolteacher whose father was also a preacher. Like Robinson's previous Gilead books, Jack features a stirring story and graceful prose that deliver lessons on love, religion, and history.
The book is largely set in segregated St. Louis sometime after World War II, but for readers in 2020, amid the latest national reckoning with systemic racial oppression, Robinson's books are hardly a time capsule. "The subject is always timely in this country, but I had no idea it would be as timely as it is now when the book is coming out," she says.
Robinson, 76, taught at the Iowa Writers' Workshop for 25 years before her retirement in 2016. As former student and current workshop director Lan Samantha Chang (93MFA) once put it, "She helped countless writers see the potential in their own work." Today, Robinson continues to teach through her lectures, essays, and award-winning novels.
On the eve of her new book's release, Robinson talked with Iowa Magazine via a socially distanced email exchange about Jack, life during a pandemic, and whether this time really, truly is the end of her Gilead series.
How have you been passing the time during the pandemic?
MR: I have been reading 16th and 17th century political writing, theology, etc. And I have been reading 21st century politics and journalism, aka the news. The Renaissance/Reformation material is to remind myself of my interests before all these crises broke over us. Pondering then and now makes me aware that human history has always been drastic, prone to dreadful lapses and extremes. And capable of reforms and advances. If this is not wholly reassuring, it is very interesting. As for writing, I'm busy with the odds and ends that come up when a book is about to be published. So writing will have to wait a while.
In your recent essay in The New York Review of Books titled "What Kind of Country Do We Want?" you write that the pandemic offers us "the grounds and opportunity to do some very basic thinking." What are some of the things you're thinking about these days, and we as a nation should be thinking about?
MR: We have let our society and our economy drift into patterns that make words like freedom and equality, and justice, too, seem very hollow. Granted these tendencies are always there, but we have acted as though they are irresistible. We have accepted the notion that our freedom has been the expression and result of a particular economic system, and then allowed that system to become a grotesque caricature of itself, depersonalizing it to the point that its consequences for individuals and society are seen as irrelevant. Because this economic model is supposedly the basis of our freedom, we are not free to intervene in it when its effects are inhumane and impoverishing.
America once had a meaningful minimum wage. Now we have a huge part of our population working for pay so meager that their lives amount to running from one job to another, without security, without the possibility of enjoying their special abilities or rearing their children as they think good. This can't be the norm of life in a country that calls itself free. And why don't we respect one another far too much to allow this thwarting and abuse of so many lives? There are a great many things to be done, but nothing more essential than paying people for the value of their work. We must stop exploiting vulnerability, that is, the poverty created by low wages. This would be justice at a public level, and, among individuals, it would be plain, simple honesty.
What are your thoughts on this summer's protests across the U.S.—including in the streets of Iowa City—in response to George Floyd's killing?
MR: I was heartened, reassured. The public has been alarmingly quiet through a long period of foolishness and malfeasance. The uprising was set off by a particularly brutal crime, but there have been countless instances of contempt of law among those charged with honoring and abiding by it. When law is slighted and corrupted, even at the highest levels, the very fabric of this society is under threat. As a student and teacher of American history, I see these awakenings as like the flooding of the Nile, a great restoration of life and fertility.
Jack is your fourth book about the people of Gilead, Iowa. What is it about small-town Iowa that speaks to you as an artist?
MR: An interesting question. After I moved to Iowa City, I began reading about the Midwest and especially its importance to the abolitionist movement—a great, creative history that I found both palpable and forgotten. That double-mindedness is a central subject of Gilead. The South won the war in the total forgetfulness of the idealism and sacrifice of the actual winning side, disproportionately the Middle West, which has recently become rather Dixified. And a great part of the good the war should have accomplished was and is lost as a result.
When President Barack Obama presented you with the National Humanities Medal in 2013, he said your writing changed him for the better. What did that moment mean to you?
MR: Really, there is nothing I can compare it to.
It's been four years since you retired from the writers' workshop. What do you miss most? Is there an anecdote or memory from your time at Iowa that has stuck with you?
MR: I have a great many memories. The workshop is a fascinating little institution with an endless stream of vivid souls passing through it. It is hard to single out one anecdote. I love the atmosphere of a great, vigorous public university, and that was always a part of my pleasure in being there.
How rewarding is it for you to see your students go on to become leading voices in literature?
MR: I love to see them, the reticent, uncertain youths blooming into suave public figures in the blink of an eye. I don't know what I might have done to bring this about in any case, but I'm as proud of them as if the credit were mine!
What are you currently working on?
MR: Right now I am reading about a 16th century French philosopher called Ramus. He is said to be vastly influential, but I can't get hold of any of his voluminous works. His biographers don't like him. His pedagogical methods have been a blight on the world, apparently. So far as I can infer his errors, I find them very forgivable. An odd way to spend time, I know. I'm working at a great theory about various things—which is what I'm generally doing when I'm not writing fiction.
Are there more stories to tell from Gilead?
MR: We'll see. These voices literally come to mind. I never know. I didn't really intend to write more books after Gilead.
---
The Stories of Gilead, Iowa
"There have been heroes here, and saints and martyrs, and I want you to know that. Because that is the truth, even if no one remembers it. To look at the place, it's just a cluster of houses strung along a few roads, and a little row of brick buildings with stores in them, and a grain elevator and a water tower with Gilead written on the side, and the post office and the schools and the playing fields and the old train station, which is pretty well gone to weeds now. But what must Galilee have looked like? You can't tell so much from the appearance of a place."
Thus Marilynne Robinson, through the letters of her character the Rev. John Ames, describes the fictitious town of Gilead, Iowa. That hamlet, however tiny, has now birthed four of modern literature's most memorable books.
To mark this fall's publication of Jack, Picador is reissuing the first three books in the Gilead series with new covers featuring paintings by the late American artist Charles E. Burchfield. As a primer for new arrivals to Gilead, Iowa, or longtime fans returning to Robinson's mythical world with Jack, here's an overview of the award-winning series.
Gilead (2004)
Nearing the end of his life, 76-year-old Congregationalist minister John Ames writes a letter to his young son in which he meditates on his faith, the tragic death of his first wife and daughter during childbirth, and a family legacy shaped by abolition, economic struggles, religion, and war. Through Ames' diary-like entries, we first meet John "Jack" Ames Boughton, the wayward son of Ames' lifelong friend Rev. Robert Boughton, a Presbyterian minister. Jack's bond with Ames' much younger second wife, Lila, over their troubled pasts, and his relationship with Ames serves as a central conflict in the novel.
Home (2008)
In Home, Robinson shifts to third-person storytelling to recast the events of Gilead from a new perspective. The book focuses on Glory, Rev. Boughton's divorced 38-year-old daughter who returns home to care for her ailing father. Boughton's son, Jack, an alcoholic who can't hold down a job, is also back in Gilead to make amends and find refuge from his problems. Whereas Gilead was a generations-spanning meditation written in the voice of an aging preacher, Home is a prodigal son story centered around the Boughtons and their secrets.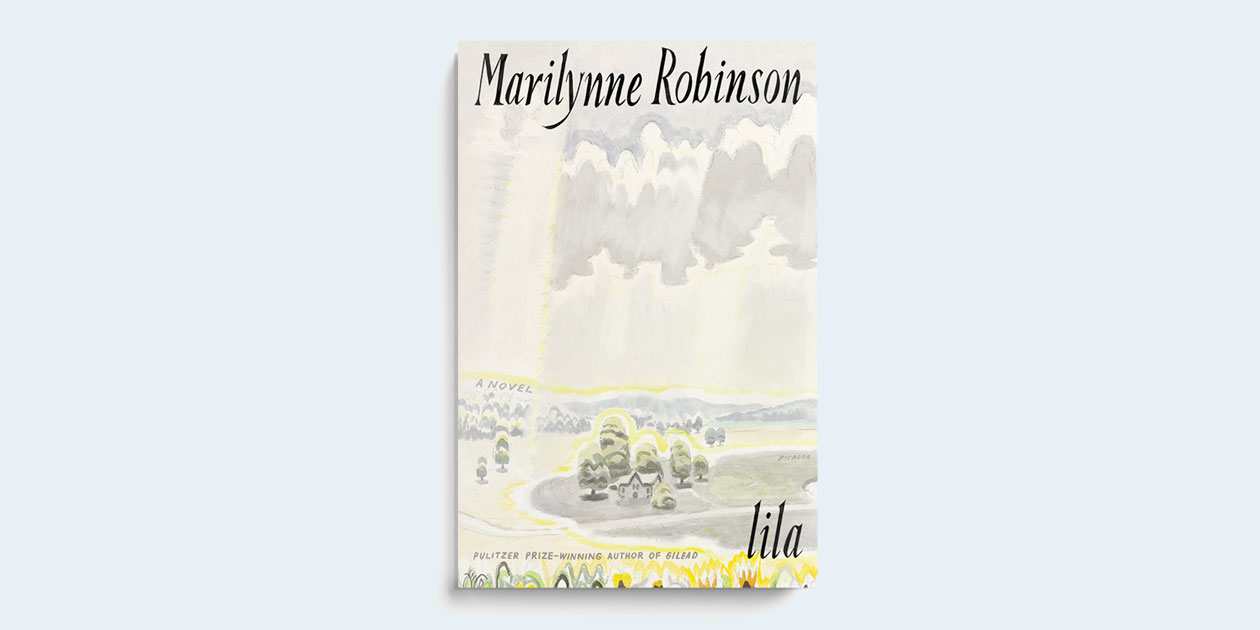 Lila (2014)
In Lila, Robinson reveals the harrowing life story of the title character, who was abandoned as a child and rescued by a young drifter named Doll. In their life on the run, the surrogate sisters share moments of danger, desperation, and joy. Lila arrives in Gilead as a grown woman, homeless and alone, and steps into a church to escape a rainstorm. There she meets the widower Rev. Ames, sparking a life-changing romance. As the newly baptized wife of a minister, she struggles to reconcile her hardscrabble past with her new Christian community.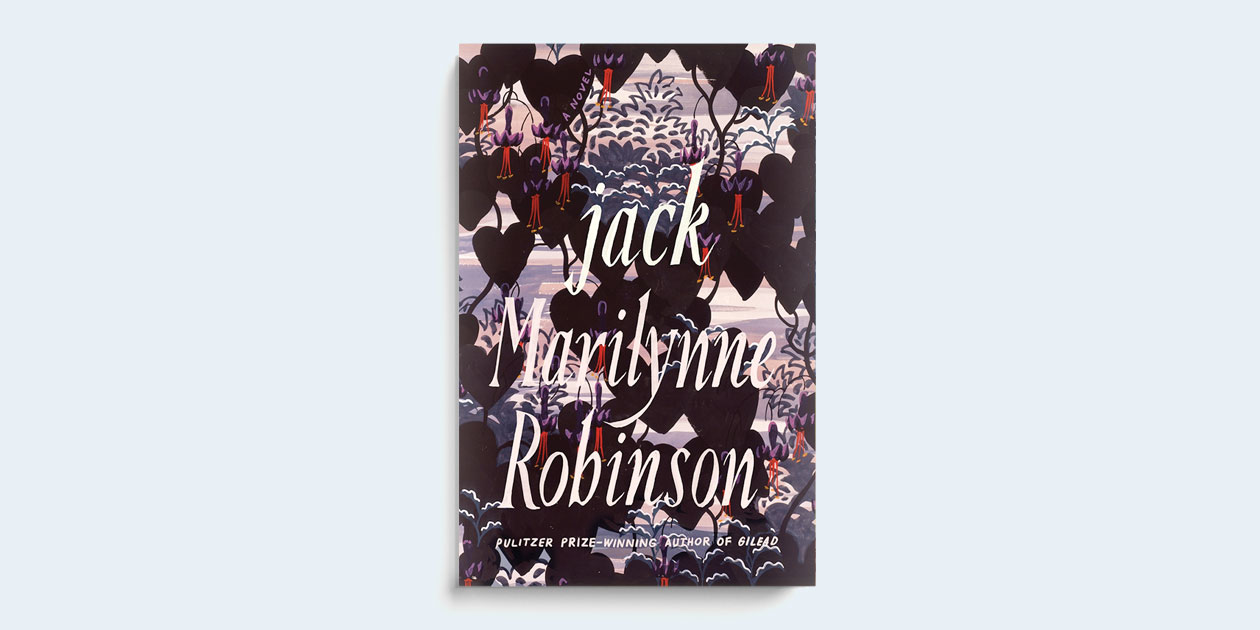 Jack (2020)
One of Gilead's most compelling characters in the first three books, Jack Boughton receives Robinson's full attention in her latest tale. Boughton is a self-described "inveterate bum"—a draft-dodging, hard-drinking jailbird who's estranged from his preacher father and living in St. Louis. After a disastrous first date, then a chance meeting one night in a cemetery, Jack falls in love with Della Miles, a Black high school teacher from a prominent family in Memphis. Their fraught romance is complicated not just by Jack's personal demons, but the stigmas of an interracial relationship in the 1950s.