The world stopped; they took action. Iowa's medical workers and top researchers rise to meet the COVID-19 crisis.
When the dark clouds of the COVID-19 pandemic rolled in earlier this year, Iowa's leaders turned to medical and public health experts for guidance. Fortunately, they didn't have to look far; many of the nation's top medical minds and healing hands could be found in Iowa City. From its physicians and nurses to infectious disease researchers and epidemiologists, the University of Iowa has been at the forefront of the state's response to this historic health crisis.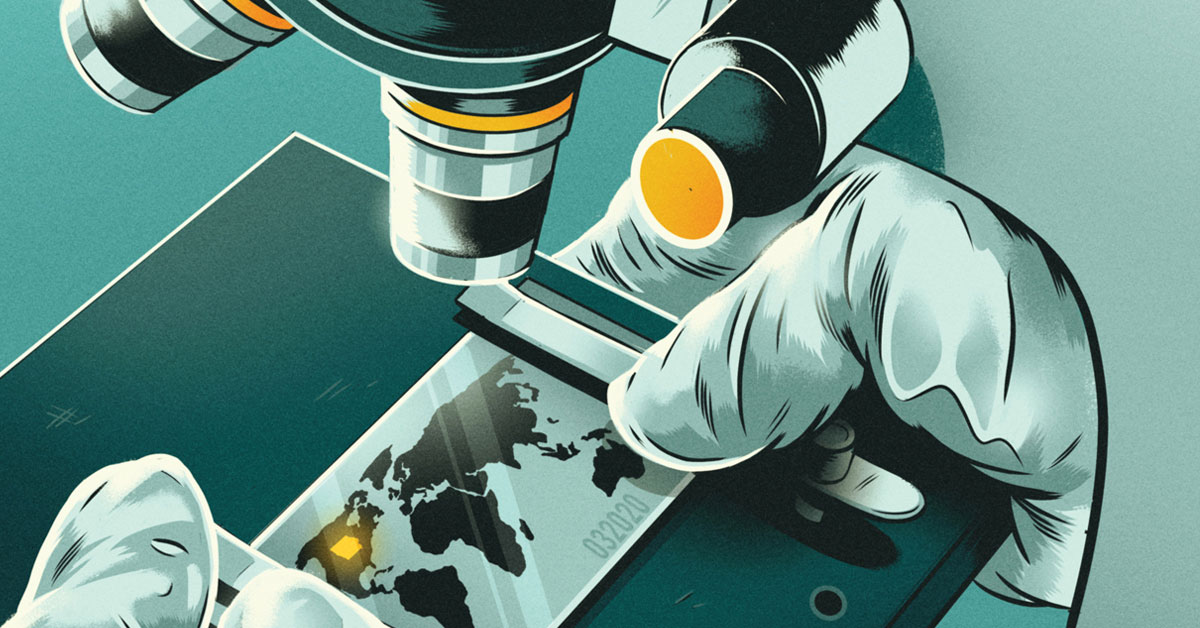 ILLUSTRATION: ALEXANDER WELLS/FOLIO ART
As the virus spread and the world came to a standstill, the UI made the difficult but inevitable move to virtual instruction midway through the spring semester. Classrooms and residence halls closed. Zoom sessions replaced lectures. Seniors attended virtual graduations. But even as the Pentacrest emptied, the UI's health care and research teams mobilized.
At the university's Oakdale campus, the State Hygienic Laboratory partnered with the Iowa Department of Public Health in late February 2020 to become the state's first facility to test for the coronavirus. A month later, UI Hospitals & Clinics became the first hospital in Iowa to use its own labs to test patients.
UI Health Care, which in short order transformed its operations to safely treat the virus, has served as one of the state's leading care providers for COVID-19 patients. Patients who don't require hospitalization have benefited from the UI's home monitoring kit, which provides tools and telehealth visits while in self-isolation.
Meanwhile, UI researchers are searching tirelessly for treatments through clinical trials. In one study, doctors tested whether plasma from people who have recovered from COVID-19 can be used to treat current patients. Another trial evaluated the safety and efficacy of the promising drug remdesivir as part of an international study. And around the world, scientists are using a mouse model first developed at the UI to test new COVID-19 therapies.
Beyond UI Hospitals & Clinics, faculty and staff have channeled their efforts in support of Iowa's health care providers. UI Pharmaceuticals is producing hand sanitizer in bulk for the hospital. The Roy J. Carver Department of Biomedical Engineering has cranked out thousands of face shields to safeguard hospital workers. Alumni and friends of the UI have come together to sew masks, donate to student and health care funds, and plant black-and-gold "We Stand Together" signs around the community.
Featured in this section are just a few of the many stories of Hawkeyes rising to the occasion during this harrowing moment in history. The unifying theme is clear: The obstacles before us are great, but the resolve of Iowa's front-line heroes is greater.
"While these are challenging times, I am confident that the Iowa spirit, American resilience, and UI Health Care determination will win the day," says Suresh Gunasekaran, chief executive officer of UI Hospitals & Clinics and associate vice president of UI Health Care. "We will work hard enough and smart enough to overcome the challenges ahead of us. If we work together, we will get back to building our community faster." —JOSH O'LEARY
---
Scientists, Media Turn to Iowa's Coronavirus Expert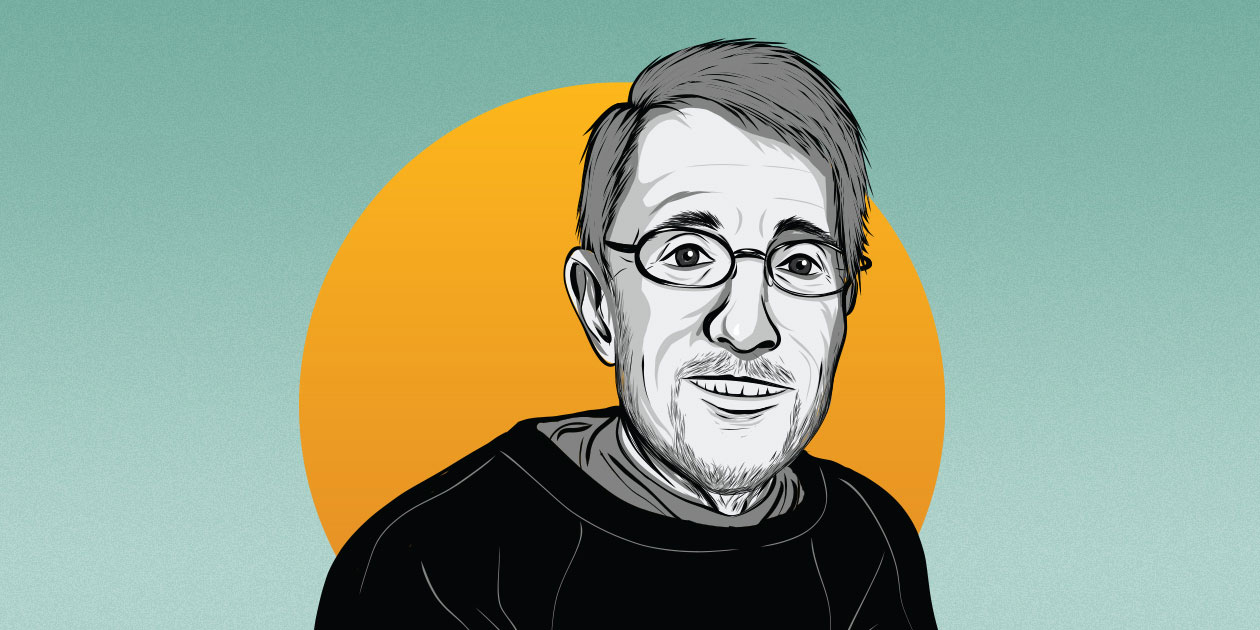 ILLUSTRATION: JARED SALASBERRY
Scientists around the globe racing to find treatments and a vaccine for COVID-19 are building upon the work of Stanley Perlman, a veteran University of Iowa researcher and one of the world's leading coronavirus experts. Read more…
College of Engineering Helps Fill Face Shield Gap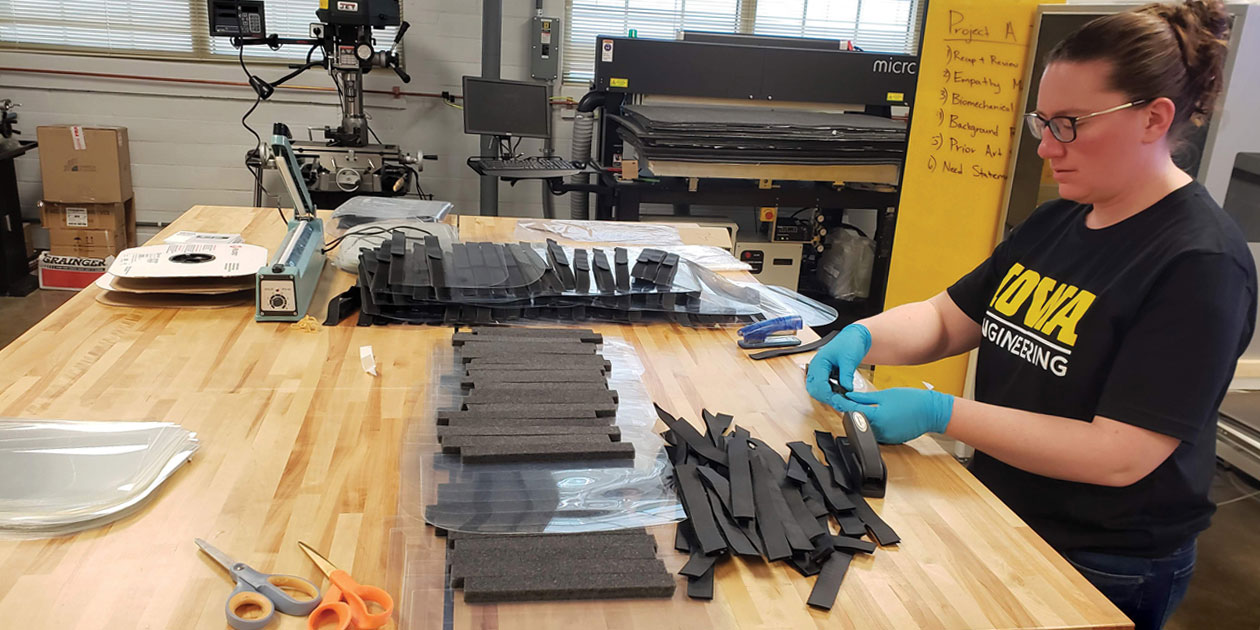 PHOTO COURTESY UI COLLEGE OF ENGINEERING
When UI Hospitals & Clinics put out the call for additional face shields, the College of Engineering jumped in to help. Read more…
---
Nurses Connect Patients With Their Families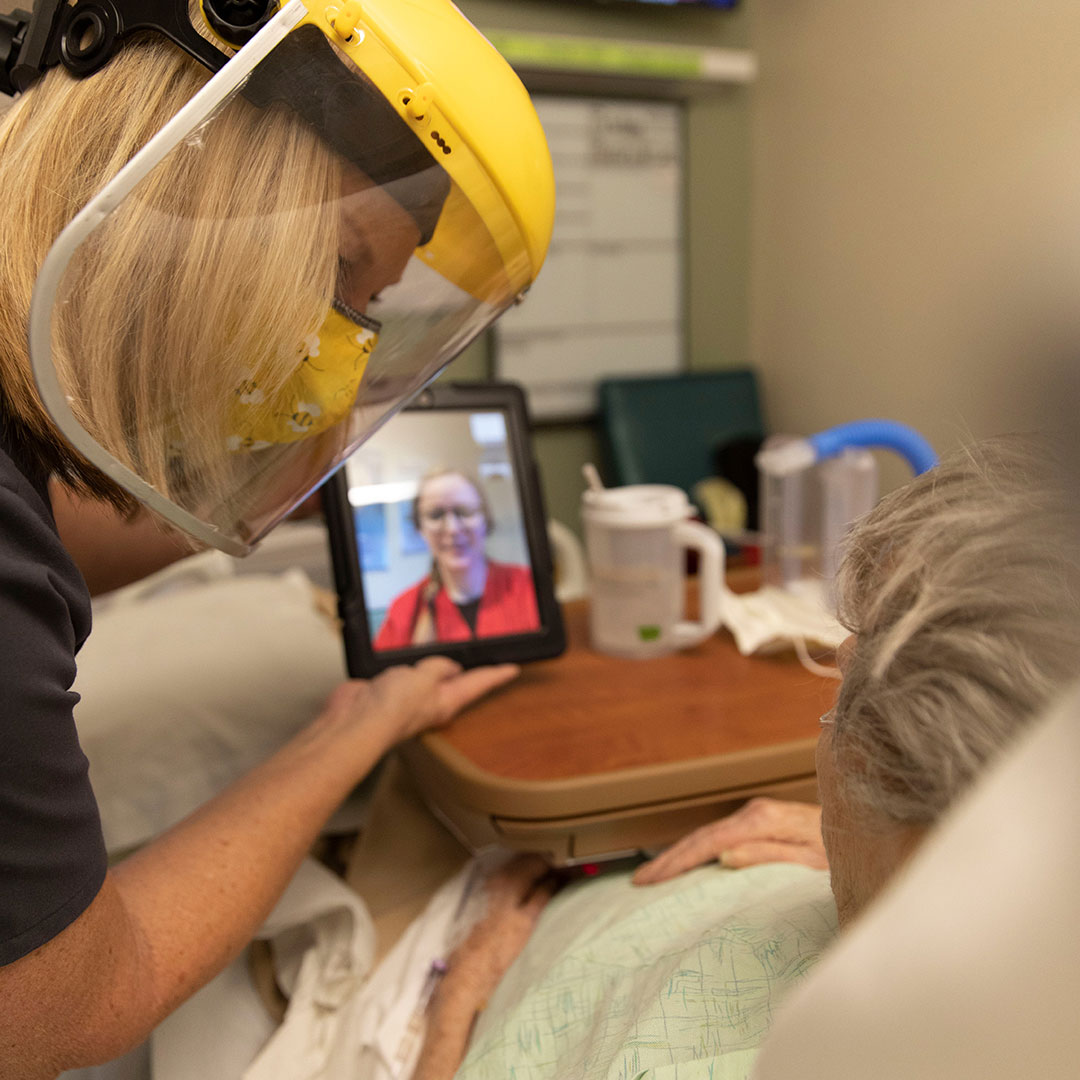 PHOTO: SUSAN MCCLELLEN/UI HEALTH CARE
When in-person visits to UI Hospitals & Clinics patients were temporarily suspended as a COVID-19 safety precaution, a team of specially trained nurses stepped in to make sure every patient was able to stay in touch with loved ones. Read more…
---
Telemedicine Brings Healing to Patients' Homes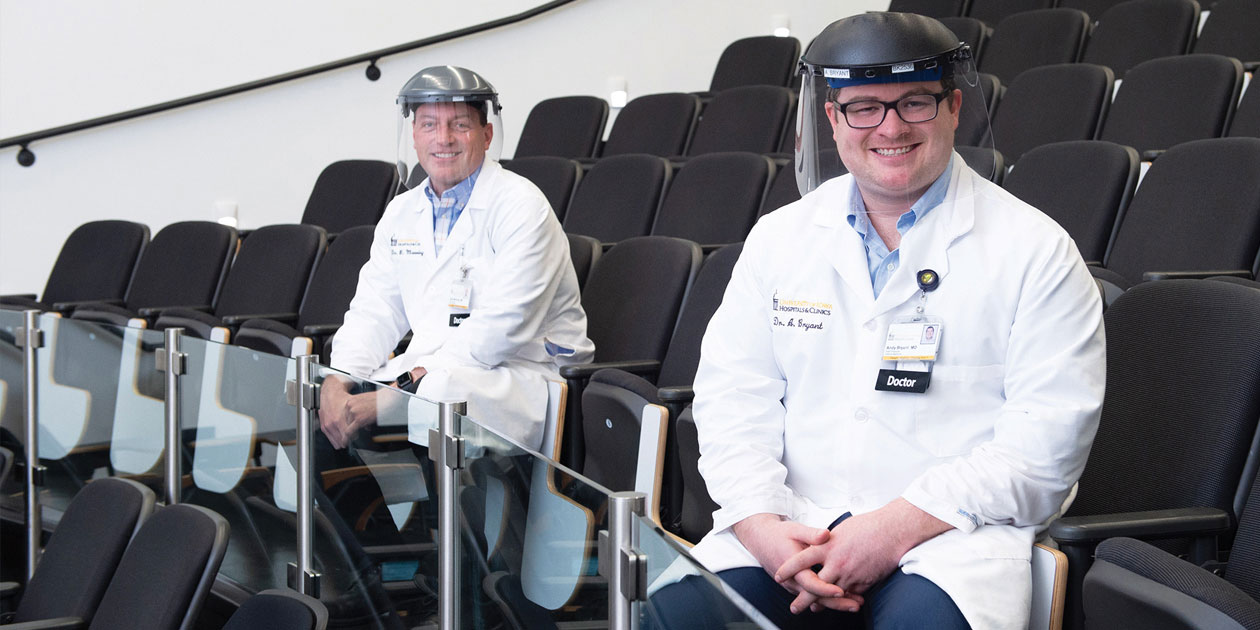 PHOTO: SUSAN MCCLELLEN/UI HEALTH CARE
UI Hospitals & Clinics is one of only a handful of hospitals across the country with a Home Treatment Team, which uses telemedicine to provide daily care and support to patients with COVID-19 who do not need in-hospital care. Read more…
Hospital Provides State's First In-House Testing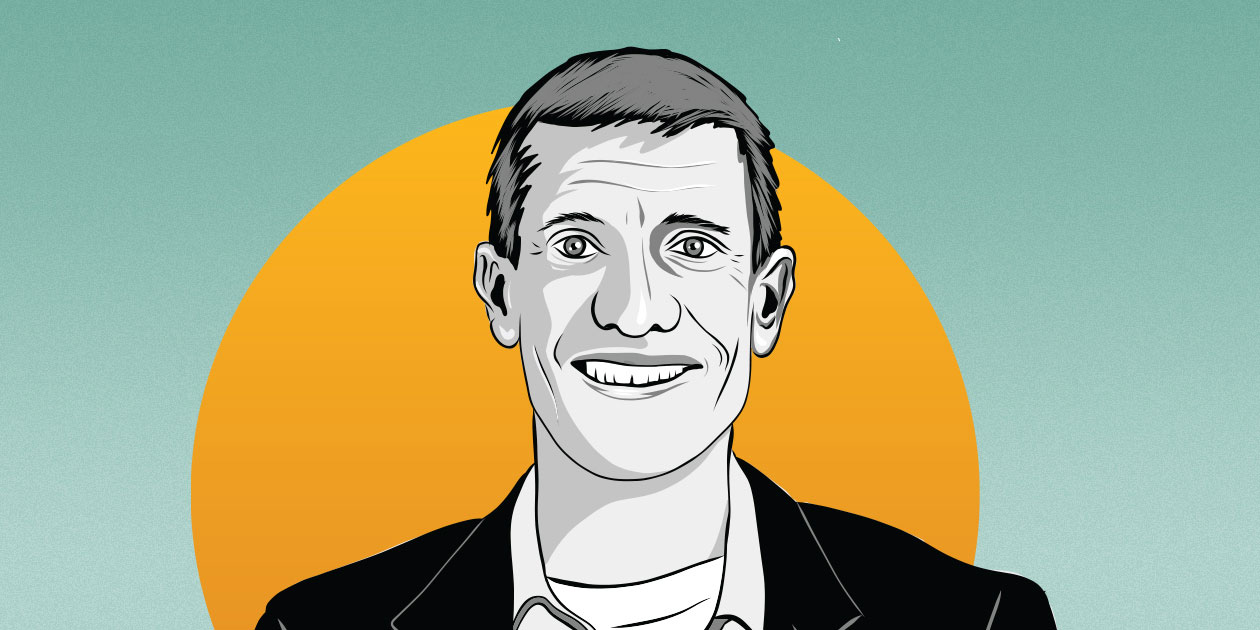 PHOTO: SUSAN MCCLELLEN/UI HEALTH CARE; ILLUSTRATION: JARED SALASBERRY
It all begins with a swab up the nose. That's when the Clinical Microbiology Laboratory team at UI Hospitals & Clinics gets to work. Read more…
---
Alumnus Featured in Netflix Documentary Tracks Viruses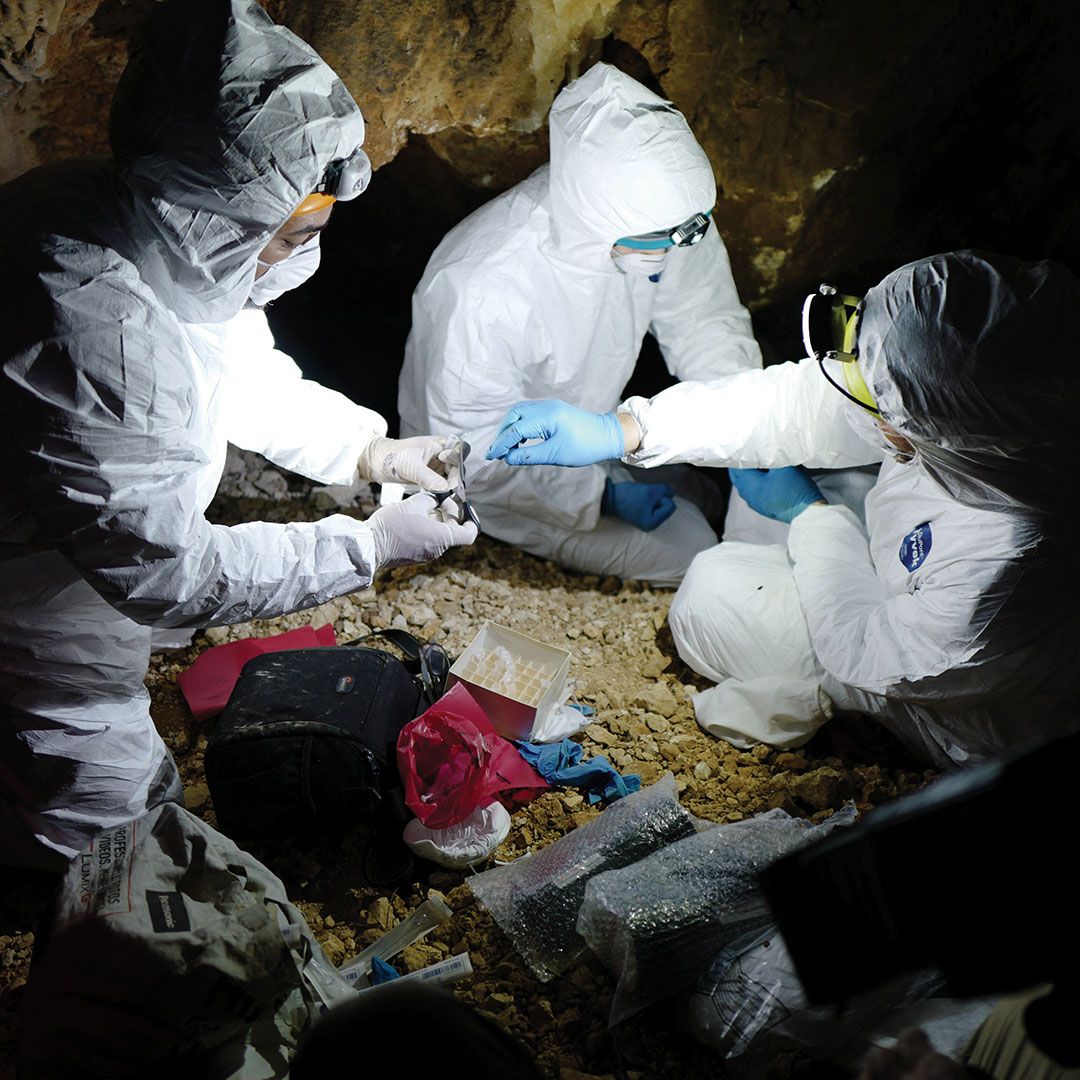 PHOTO COURTESY GHAZI KAYALI
Ghazi Kayali (08PhD) is part of a global network of scientists dedicated to researching novel viruses transmitted between animals and humans. Read more…
---
UI Student Forms Network of Helping Hands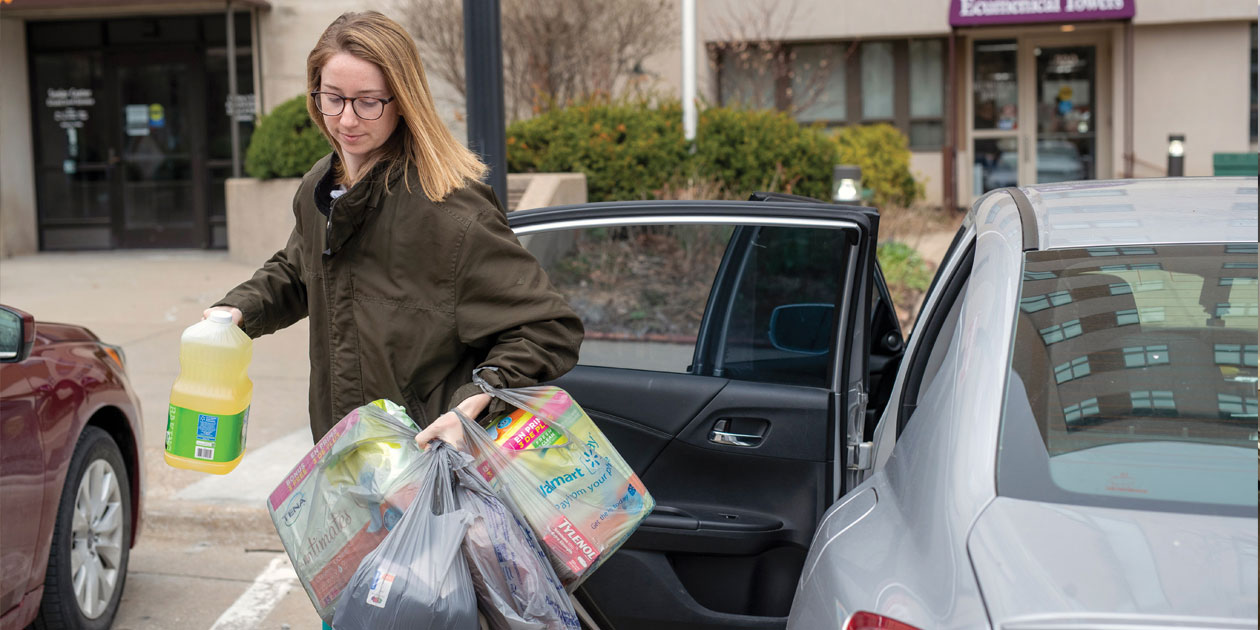 PHOTO: DAVID SCRIVNER/UI OFFICE OF STRATEGIC COMMUNICATION
Allie Stutting, a recent graduate from Princeton, Iowa, started Iowa City Errand-ers, a network of young, able-bodied volunteers who help the elderly and other at-risk populations during the coronavirus pandemic. Read more…
UI Health Care Joins Remdesivir Clinical Trial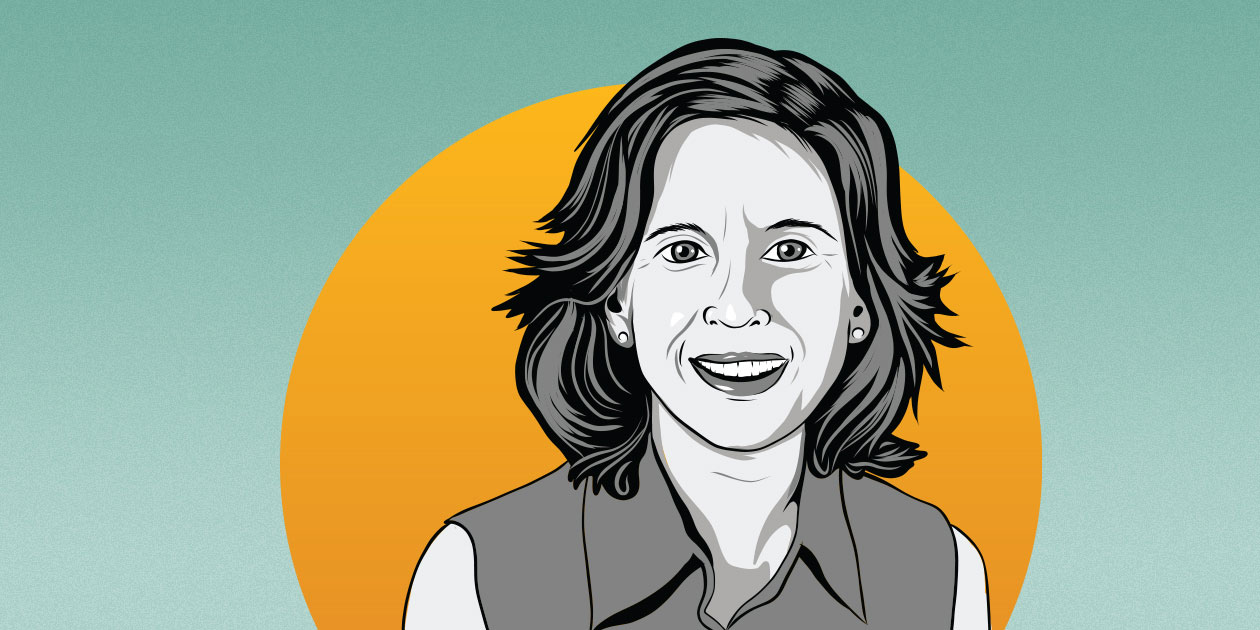 ILLUSTRATION: JARED SALASBERRY
UI Hospitals & Clinics is the first in the state of Iowa to participate in an international clinical trial for remdesivir, believed to be the most promising drug available to treat COVID-19. Read more…
---
Hawkeye Cares for Patients in Nation's Coronavirus Epicenter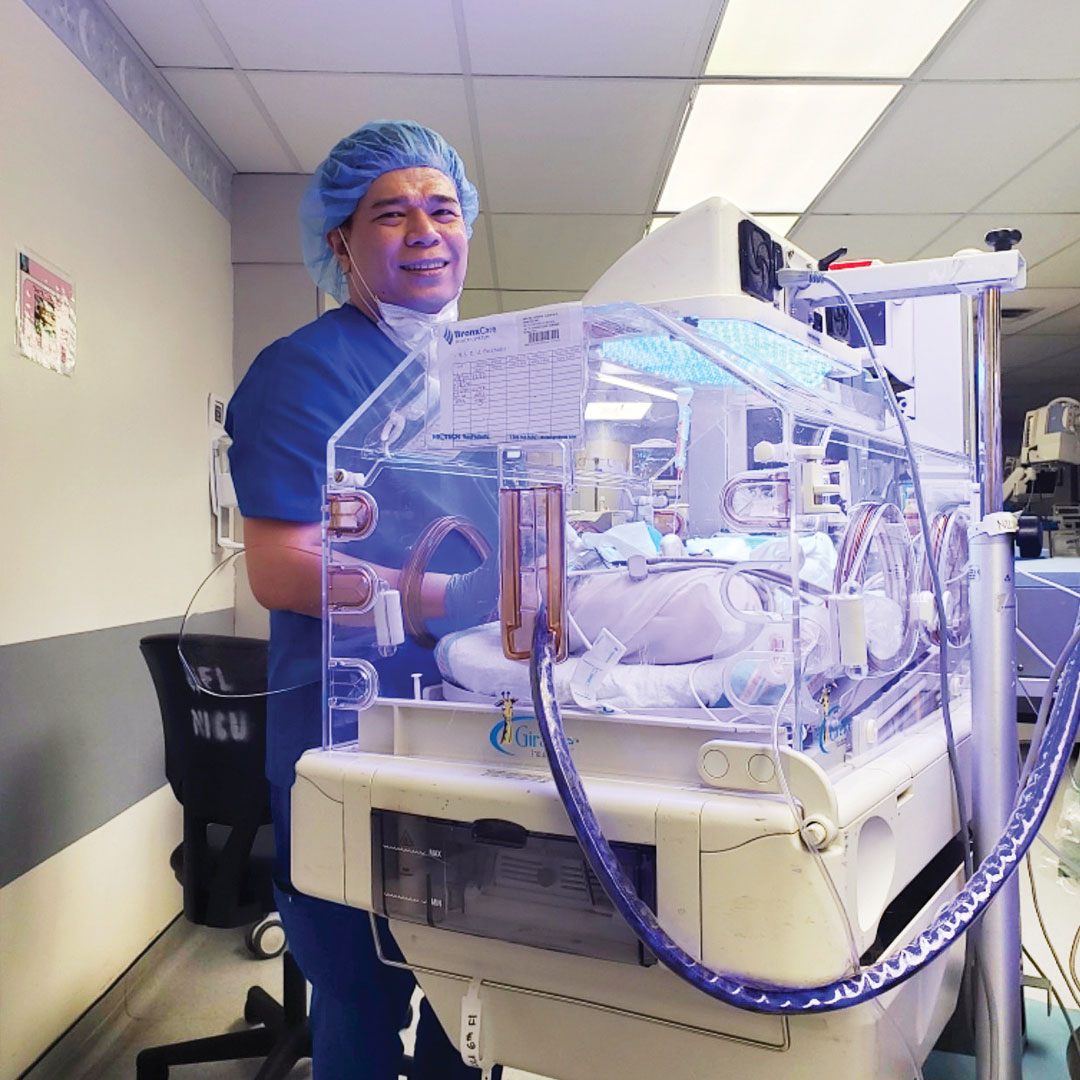 PHOTO COURTESY NOLY AGDINAOAY
UI nursing student Noly Agdinaoay has been caring for patients in New York City—the epicenter of the nation's COVID-19 crisis. Read more…
---
UI Makes Face Masks to Protect Workers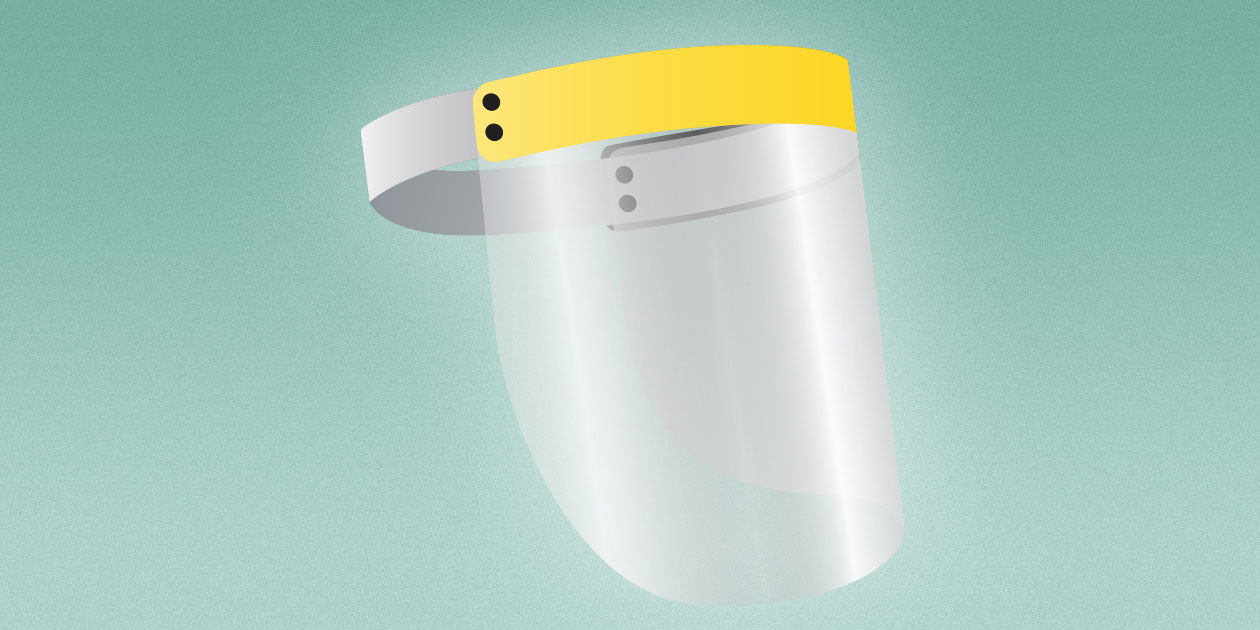 With professional-grade face shields for health care providers in high demand, Iowa MADE—the UI's medical device design business—is using materials provided by Iowa manufacturers to build the coronavirus-fighting tools by the thousands. Read more…
In This Together: The UI Confronts COVID-19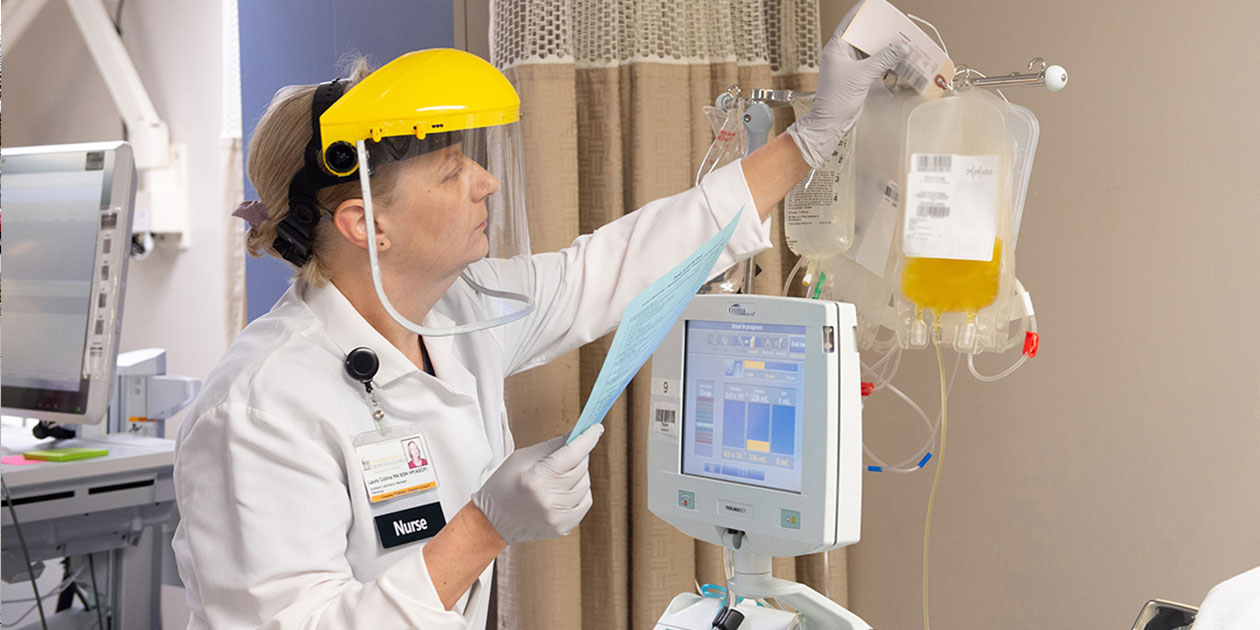 PHOTO: SUSAN MCCLELLEN/UI HEALTH CARE
Snapshots of how the pandemic affected the University of Iowa—and how Hawkeye students, faculty, staff, and alumni responded to this global health crisis. Read more…
---
UI Pharmaceuticals Addresses Need for Hand Sanitizer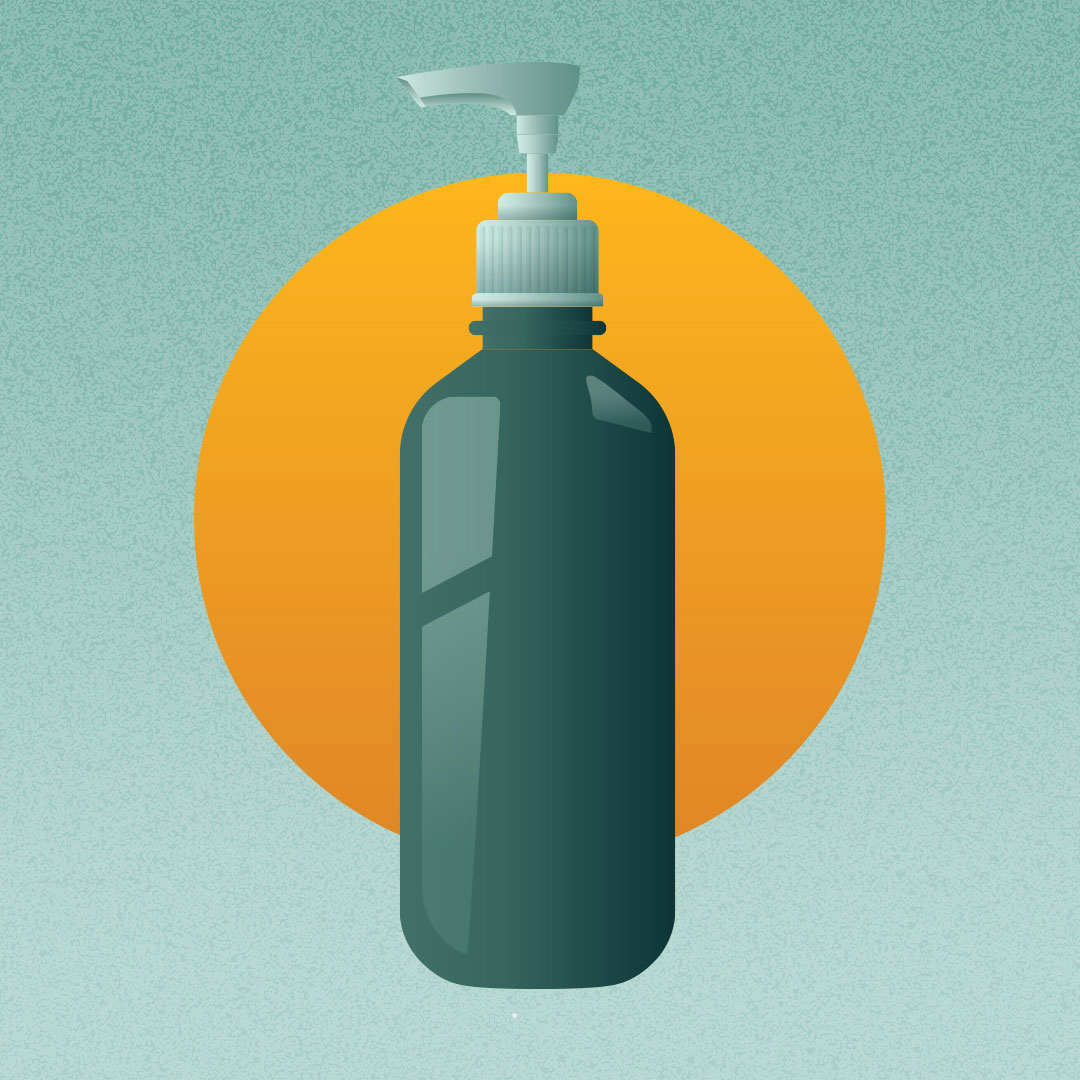 ILLUSTRATION: JARED SALASBERRY
University of Iowa Pharmaceuticals (UIP)—a unique service division within the College of Pharmacy that develops, manufactures, and performs analytical testing on medicinal drugs—recently began making hand sanitizer for UI Hospitals & Clinics in response to the COVID-19 crisis. Read more…