Renovations enhance the Iowa football game day experience for Hawkeye fans.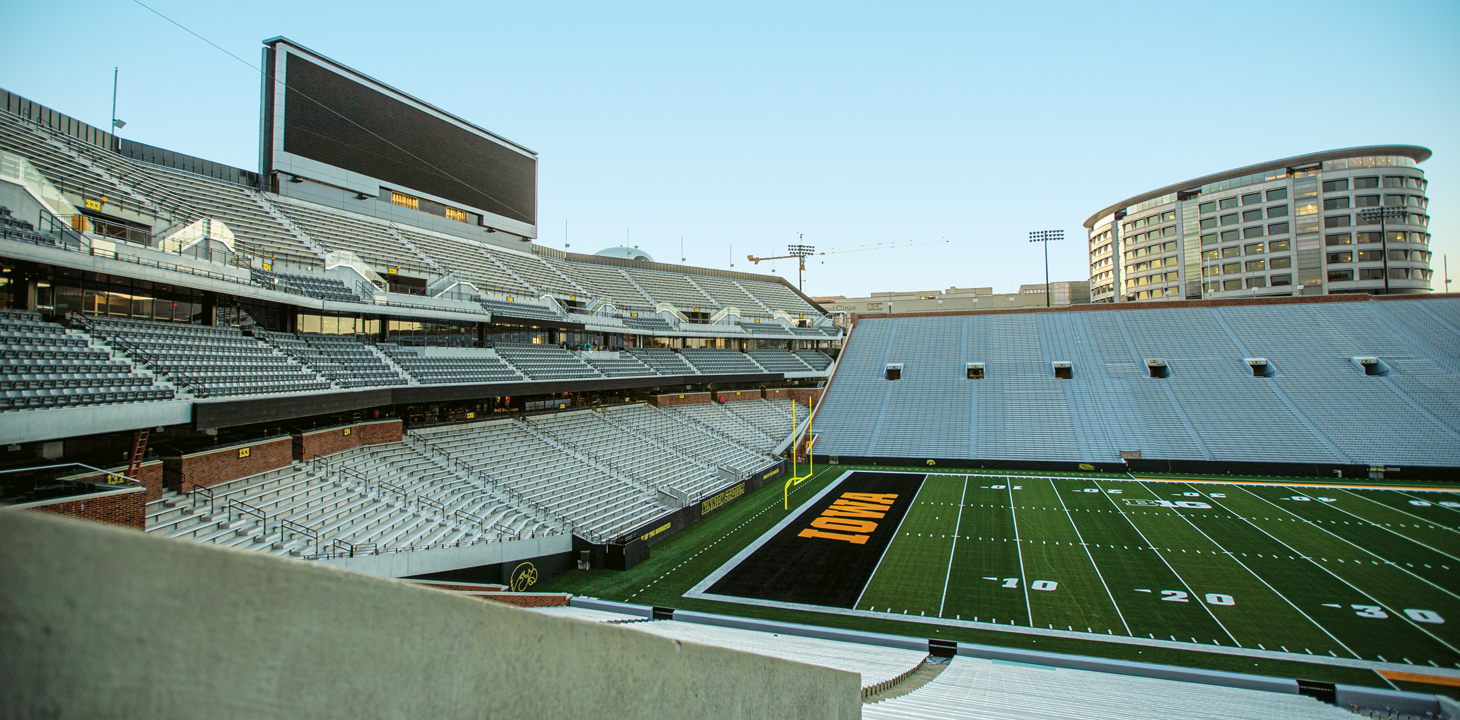 PHOTO: JOHN EMIGH
The renovated north end zone of Kinnick Stadium
Fresh off a 22-month, $89-million renovation, the north end zone of Kinnick Stadium provided Hawkeye fans with an enhanced game day experience and more spirited atmosphere during the Iowa football team's recent home opener against Miami of Ohio.
Kirk Ferentz, who is in his 21st season as Iowa's head football coach, notes that the Hawkeyes' home since 1929 is now an even more intimidating venue for visiting teams. "Kinnick Stadium has always been one of the best college football stadiums in the nation," says Ferentz. "Hawkeye fans are the best, and the recent renovations have brought them even closer to the action."
Last revitalized in 1983, the north end zone now has 1,600 premium seats, the Ted Pacha Family Club Room, an open-air concourse, and a videoboard, as well as new concessions and restrooms. Kicked off by a leadership gift from Ted and Deb Pacha (77RadT) of Iowa City, Hawkeye fans generously supported the renovations through the Kinnick Edge campaign. More than 240 donors gave to the $25 million fundraising initiative.
"The renovations to Kinnick Stadium, fueled by generous Hawkeye fans, add to what was already known to be one of the best home field advantages in the country," says Gary Barta, the Henry B. and Patricia B. Tippie Director of Athletics Chair. "I can't think of a better way to celebrate 90 years of Kinnick Stadium than with the completion of this project that will greatly enhance the fan experience."
---
For more on the north end zone renovations and seating opportunities, please visit jointheiclub.com.