Football and track standout, 1953-55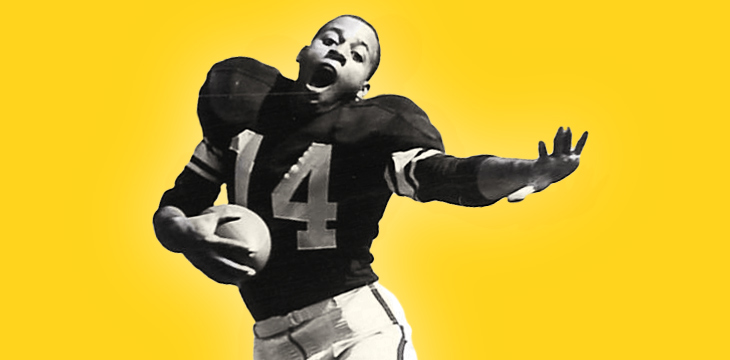 PHOTO: FREDERICK W. KENT COLLECTION OF PHOTOGRAPHS, IOWA DIGITAL LIBRARY, SPECIAL COLLECTIONS, THE UNIVERSITY OF IOWA, IOWA CITY, IOWA;
Earl Smith Jr.ís induction into the Indiana Basketball Hall of Fame this month is the capstone of an accomplished career in athletics, coaching, and education spanning more than six decades.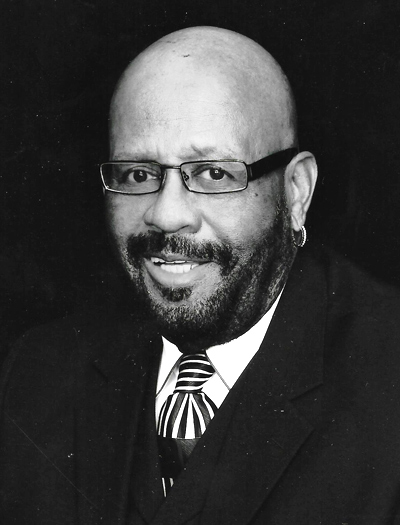 PHOTO: THE INDIANA BASKETBALL HALL OF FAME
Growing up in Gary, Indiana, Smith was a multi-sport prep star in football, basketball, and track and field. At the UI, he was a key cog in the Hawkeye football teamís resurgence under Coach Forest Evashevski, and in 1954, the running back led the Big Ten with 11 touchdowns and 66 points. Smith broke Iowaís school record for scoring in a season-finale loss to Notre Dame that year when he caught a 76- yard touchdown pass. A dual-sport athlete for the Hawkeyes, Smith was the Big Tenís 1954 indoor and outdoor long jump champion, and he finished fourth in the 1953 and 1954 NCAA long jump championships.
After graduating from Iowa, Smith returned to his hometown to teach and coach high school sports. In his 56-year career with Gary Schools, Smith became the first black head coach at three different high schools. His basketball teams won 323 games over 26 seasons, including five conference titles, three regional titles, and two trips to the state tournamentís Elite Eight. He spent the last leg of his career as the citywide athletic director.
Smith was inducted into the Indiana Football Hall of Fame in 2007, and he retired in 2013 from school administration. Heís one of 14 people who will be inducted into the Indiana Basketball Hall of Fame at a banquet March 21 in New Castle, Indiana.