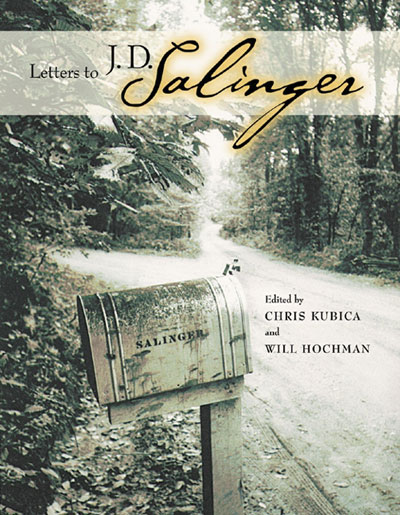 Read Letters to J.D. Salinger edited by Chris Kubica and Will Hochman.
On January 27 of this year, the author of one of the most acclaimed and influential novels of all time died. J.D. Salinger, the reclusive father of Holden Caulfield, was 91.
Eight years prior, in celebration of the 50th anniversary of Catcher in the Rye, the University of Wisconsin Press released the commemorative book Letters to J.D. Salinger, in which writers, scholars, and readers reflect upon Salinger's influence on their lives and work, as well as his overall legacy as an author.
It's only fitting that alumni from the famed Iowa Writers' Workshop—the nation's oldest and most revered institution for creative writing—appear in a book honoring one of the great figures in American literature. In the year of Salinger's death, it's only fitting that we bring attention to this collection once again.
Among the more than 150 submissions are letters from Marvin Bell, 63MFA, Iowa's former poet laureate and Writers' Workshop professor emeritus, and W.P. Kinsella, 78MFA, author of the well-known novel Shoeless Joe, which was adapted into the movie Field of Dreams.
The contributors cover several topics in their letters, ultimately addressing the universal question: If you could write to J.D. Salinger, what would you say?
For novelist Adrian C. Louis, the exercise inspired him to say this: "We are not writing these letters to you. Indeed, we are merely writing to ourselves or to the part of ourselves that once had true literary aspirations, had honor, had goodhearted and honest artistic intentions, and was not jaded."