Iowa Magazine readers share their thoughts on the Caddie School for Soldiers, author Abraham Verghese, and basketball star Caitlin Clark.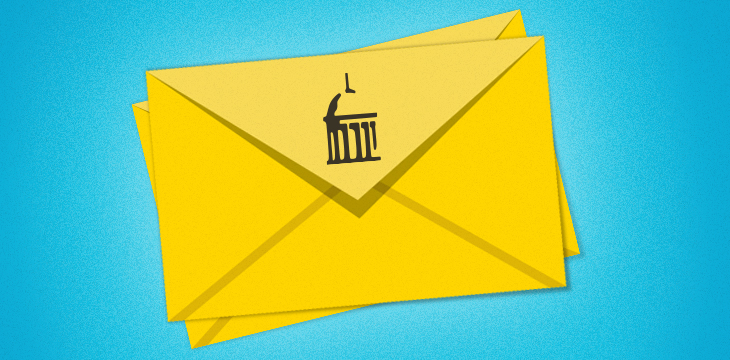 Veteran Support
I loved the Iowa Magazine feature, "Out of the Rough." My Army service was in Germany in the later '80s, so the stress was constantly preparing for a giant conflict that would probably involve nuclear weapons. At the university, I still felt a little alienated being four years older than classmates and being treated like a child in the Iowa City community. It was bewildering to learn I had to register my car where my parents lived.
In my job as a public defender, I help veterans with trauma get the help they need. It's hard for them to say what they need, because they often don't realize how deeply impacted they have been by their experiences. I've spent many hours trying to get better policies and policymakers, and I appreciate what Don Snyder (86MFA) did with the Caddie School for Soldiers.
Mark Wallace (10BA)
Iowa City
---
Compassion for Patients
"The Covenant of Water" is an excellent article. Abraham Verghese's (91MD) words about being with his patients at their most intense life moments took my mind to my own patients whom I've cared for, mothers who delivered babies too young to live.
Though I told the mothers that there was no medical intervention for their babies born without a heartbeat or making gasping movements, it was always so difficult when they or their partners looked at me "to do something." The babies were so desperately wanted and loved. The mothers would see me as a trusted, compassionate, miracle-working doctor. It was understandable that they thought I should be able to change the situation.
Most doctors do not stay with the mother and her family until the baby stops living. I found it hard to leave. I gave the family time and space to be with their new baby but stayed nearby to declare the baby deceased. I was often present for the blessing of the baby or the chaplain's visit after death.
It is an honor to be with people during their grief and most vulnerable moments. It feels holy. Infinite. Thanks for the thoughtful article.
Paula Mahone
Des Moines
---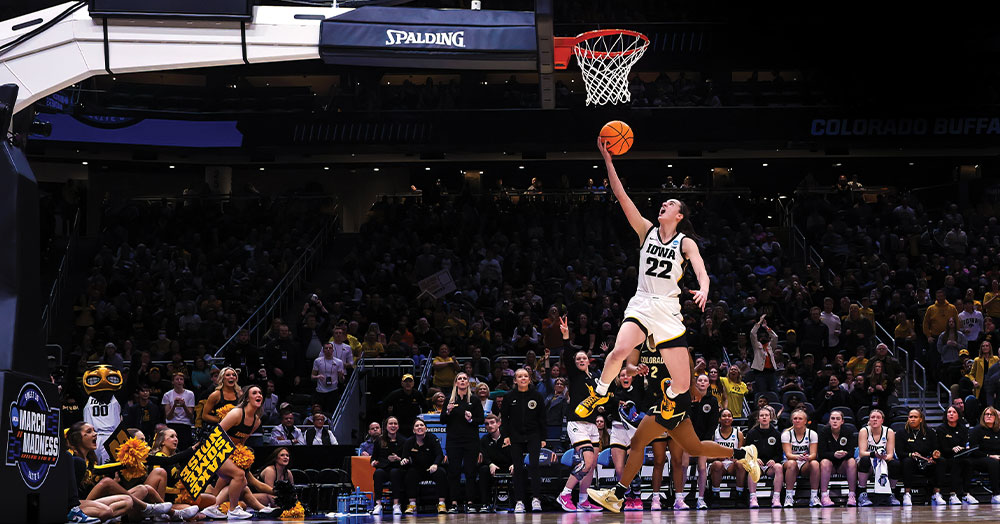 PHOTO: BRIAN RAY/HAWKEYESPORTS.COM
Iowa guard Caitlin Clark makes a breakaway layup during a Sweet 16 game against Colorado this past March in Seattle.
Homegrown Hotshots
As a graduate of the UI in journalism and mass communication and a former member of the Hawkeye marching and pep bands, I felt a big sense of pride while following the Hawkeye women's basketball team, led by Caitlin Clark, during their magical run to the NCAA women's basketball championships final.
I remember when Tom Davis (1986–99) led the men's team, Hayden Fry (1979–98) steered the football team, and Dan Gable (1976–97) helmed the wrestlers in front of full houses at Carver- Hawkeye Arena and Kinnick Stadium regularly, while C. Vivian Stringer (1983–95) coached her women's squad inside a Carver that was maybe one-third full.
Nearly 30 years later, we are seeing a once-in-a-generation crop of homegrown players, with Clark and Kris and Keegan Murray. Clark still has one more year to go before she can join the WNBA, and we're already seeing Carver selling an unprecedented number of season tickets for women's hoops based on what happened last season.
I hope the next athletic director will take the energy from the 2022–23 season and continue the momentum by improving the facilities for UI sports. I know Carver is undergoing a renovation right now, and the wrestling program is getting new facilities, along with the addition of a women's program for that sport, but there needs to be more emphasis on basketball.
Maybe some of the executives or owners of Iowa's biggest businesses should get together to persuade the WNBA to put an expansion franchise in either Des Moines, Cedar Rapids, or the Cedar Valley, and have Clark stay at home when she gets to the next level.
Eric VanSickle (95BA)
Cedar Falls, Iowa
---
Shroom Service
I was delighted to read in the summer 2023 Iowa Magazine "Mushroom Medicine," that University of Iowa researchers are planning to study the use of psilocybin-assisted therapy for the treatment of alcohol use disorder. There is an even earlier Iowa connection to psychedelic research.
I obtained my PhD in medicinal chemistry from the UI College of Pharmacy in 1973, followed by postdoctoral research in the College of Medicine, all involving psychedelics. I continued that work at Purdue University and in 1993 founded the Heffter Research Institute, which obtained funding from philanthropists to support renewed clinical studies of psychedelics. Indeed, the HRI supported the two seminal studies of psilocybin in alcohol use disorder that serve as the foundation for the UI study. In the immortal words of the Grateful Dead's "Truckin'," whose UI concert I attended in February 1973: "What a long, strange trip it's been."
David E. Nichols, (73PhD)
Chapel Hill, North Carolina
---
Another Hawk at the Oscars
I was reading the summer 2023 issue and noticed one oversight. On p. 60, you listed several Hawkeyes that participated in the 2023 Academy Awards "Hawk Night at the Oscars." I would also mention that Erin Casper (05BA) had her National Geographic film, Fire of Love, nominated for best documentary. The film—about a volcanologist couple—also gathered several other awards. Casper was the editor for this project.
Casper begin her media editing career when she worked for me at UITV in 2004–05. She is based in Brooklyn, New York.
Michael J. McBride (07MBA)
Morton Grove, Illinois
---
Transformational Meeting
When reading the 2023 spring edition of Iowa Magazine "In Memory," I felt a twinge of melancholy when I saw an image of Ted Wheeler (57BA) with his accompanying obituary. I only met Wheeler once, but that day became a cornerstone in my awareness of racial injustice.
In July 1956, I went to the UI campus for a two-week high school band camp. Wheeler was sitting alone in the cafeteria of the Iowa Memorial Union, dressed in a blue sport coat and gray dress pants. He was the only person so dressed up. Everyone else was outfitted in casual summer wear.
How I decided to plop myself down next to this formal-looking, tall Black man, I do not know. You see, I was 14 and likely a foot shorter than Wheeler. Another friend of mine joined us. I was intrigued, as not only was this my first exposure to a university campus, but it was the first time I had ever met a Black person.
We learned about Wheeler that afternoon. We learned he was a student-athlete on the Hawkeye track and field team and how proud he was of recently being selected to the U.S. Olympics team. He had just returned and was wearing the clothes the university had given him for the trip. I asked Wheeler somewhat naively, "Why are you wearing them now?"
"These are the only nice clothes I have," he told me. "I can't afford other clothes."
This white boy from a small county seat town, where there were no Black people or people of color, had a wake-up call. This friendly, congenial college athlete had no money, and I had a feeling that his being Black played a part in it. Still, Wheeler was among the fortunate. He had a place to display his talent, receive a college education, and wear a nice suit.
Meeting Wheeler was the beginning of an impactful year for me. I was given an essay assignment in my ninth-grade English class. Not having any idea of a subject on which to write about, I thumbed through the stacks of periodicals strewn around the tables at our house. I then found an old copy of Look magazine and was forever moved.
The Look magazine article, and my resulting essay, was about Emmett Till. That article and meeting Wheeler sprung me into a consciousness about racial injustice that helped form my beliefs for the rest of my life.
John F. Allen (66BBA)
Sausalito, California
---
Music Memory Lane
I was a year behind on reading Iowa Magazine, but I am thankful I could finally read the past year's editions. I loved reading "Revisit 25 Legendary Iowa City Concerts" and attended the Guns N' Roses show in 1993, just before spring break. That concert, basketball games, President Bill Clinton's speech, and my graduation were events I attended at Carver-Hawkeye Arena.
The 50th anniversaries of Hancher and the Bijou reminded me of seeing Les Misérables at the former and One Flew Over the Cuckoo's Nest at the latter. The Stanley Museum of Art, the new home of the university's art collection, reminded me of Sally Shafto (00PhD), my rhetoric instructor, conducting a class trip to see the art gallery.
Even though I haven't been to Iowa City in more than five years, I stay connected to the UI through your magazine and with Iowa Club events in the Twin Cities.
Lyle LaRue (96BA)
St. Paul, Minnesota
---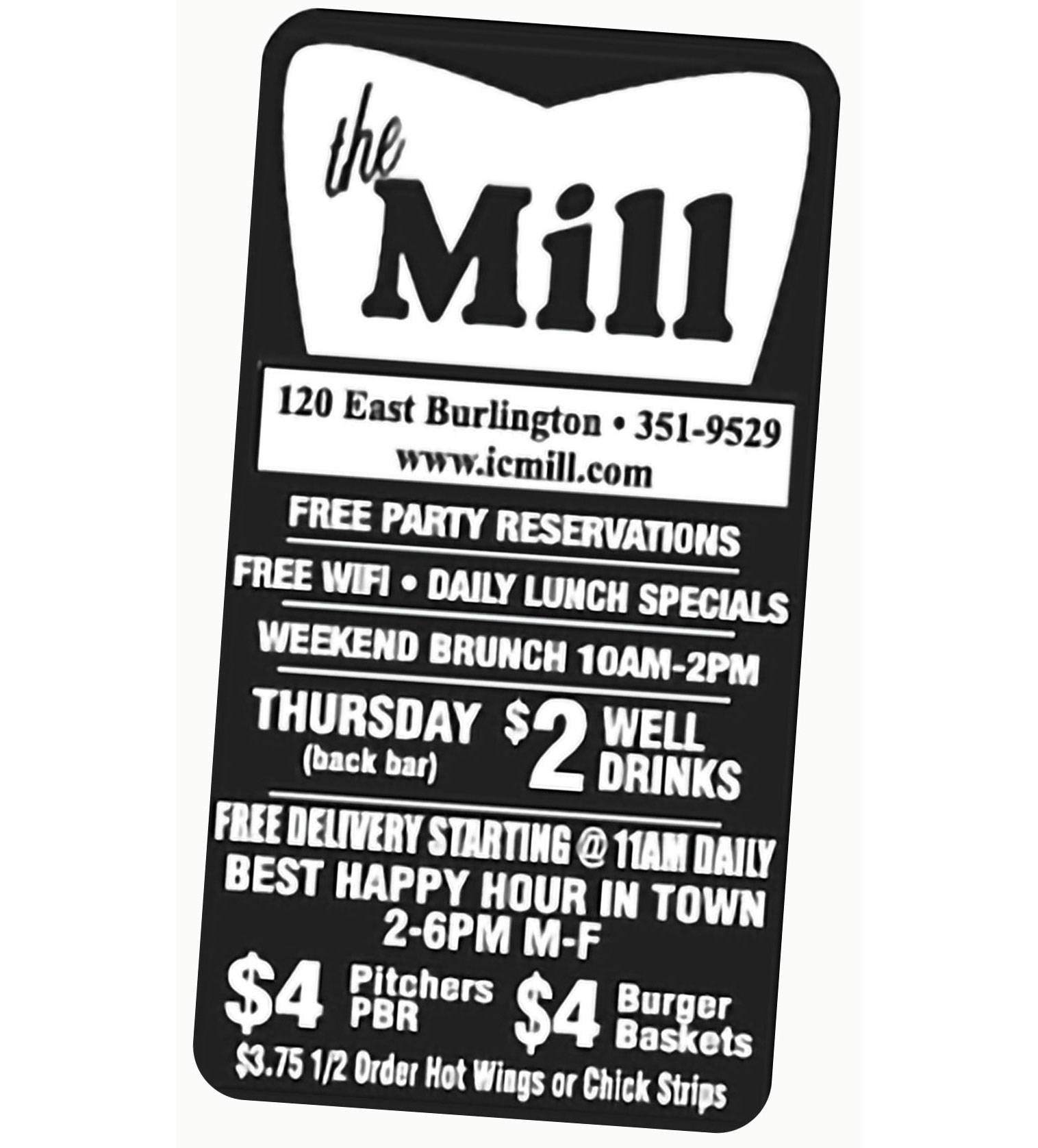 The Mill Remembered
"Thirteen Ways of Looking at The Mill" was a great read, and I enjoyed the way the author used little snippets to weave a colorful story that really captured the vibe of The Mill. Personally, I loved the music because it was different, and I learned a lot of lessons in the pool room—and not all of them were about the eight-ball in the corner pocket. It was so sad when they tore the ol' Mill down.
Bill Huffman (73BGS, 75MFA)
Tempe, Arizona