Iowa fans share how they feel about whatís been called the greatest tradition in college sports.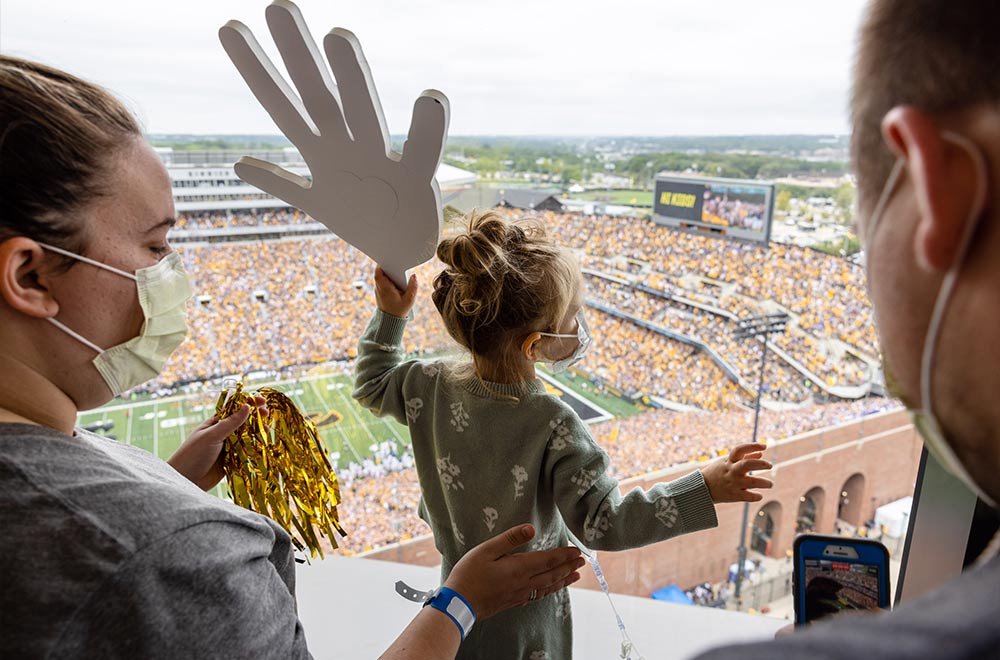 PHOTO: UI OFFICE OF STRATEGIC COMMUNICATION
A pediatric patient and her family watch the Wave at Kinnick Stadium from inside the UI Stead Family Children's Hospital.
The Hawkeye Wave is intended to lift the spirits of pediatric patientsóbut its impact doesnít stop there.
Every football game, Hawkeye fans take a moment after the first quarter to wave to the young patients in the University of Iowa Stead Family Childrenís Hospital, which overlooks Kinnick Stadium. The simple tradition, which started in 2017 after the hospitalís completion, has quickly found a special place in the hearts of patients and fans alike. Hereís what the Wave means to Hawkeyes:
Itís a heartwarming effort to let the children know we all are rooting for them. 🖤🏈💛🏈 Marci Eilers Korenberg
Clear Lake, Iowa
Hawkeye pride for everyone. Weíre here for you! Sharing is caring. Jayne Hansen (84BSN, 94MA)
Iowa City
Itís wonderful. It lets those families know people care about them and what theyíre going through. Coleen Melssen
Ankeny, Iowa
It means letting the kids and families know that we are sending them love and support. 🖤💛 Kristin Stack Hale (85BA)
Marion, Iowa
Hope and happiness to the children, knowing the community has their back. Jordan OíDonnell
Coralville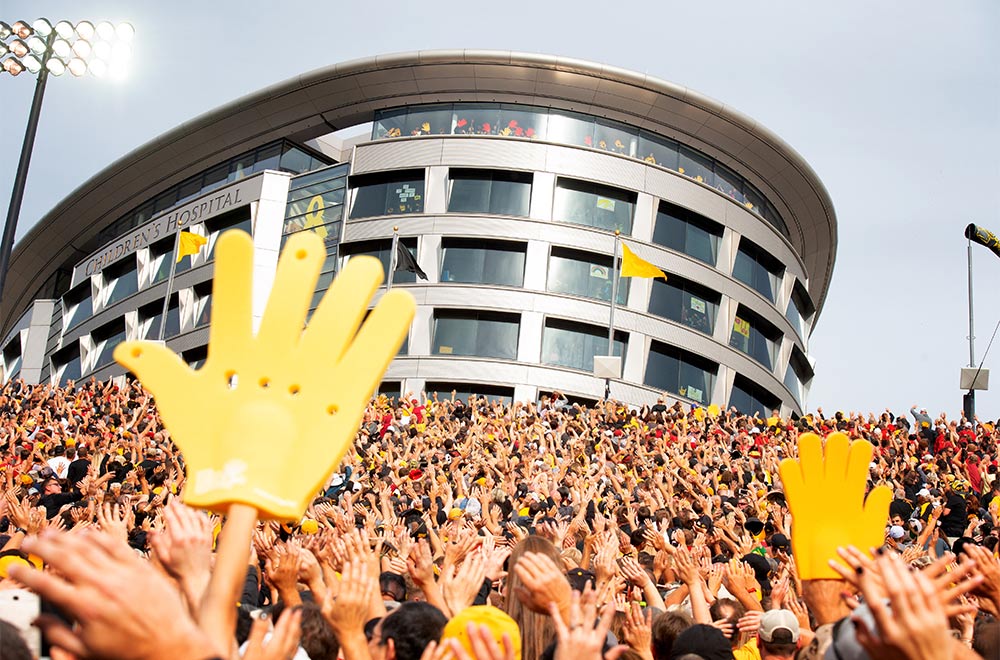 PHOTO: Justin Torner/UI OFFICE OF STRATEGIC COMMUNICATION
Fans, players, and coaches from both teams at Kinnick Stadium join together in the Hawkeye Wave to children and their families at the nearby UI Stead Family Children's Hospital.
It means a little bit of happiness to sick kids! And shows them we care. Cathy Gardner-Maher
Orland Park, Illinois
Itís FANTASTIC!!! Dave Nevenhoven
Hastings, Michigan
To me it means there will always be caring, empathy, and love in this world for those who need it mostóand Iím not surprised this came from Iowa. Kim Anderson
Beaverton, Oregon
Iowans care! Elaine Lawrence
Ackley, Iowa
Itís the fans sending all their love and prayers for the kids! 🖤💛🖤💛 Jenny Peterson
Des Moines
---
What do you like about the Hawkeye Wave?