Kinley Albrecht was just 5 years old when she was diagnosed with cancer. Now, she's happy, healthy, and lending encouraging words to Iowa's pediatric patients.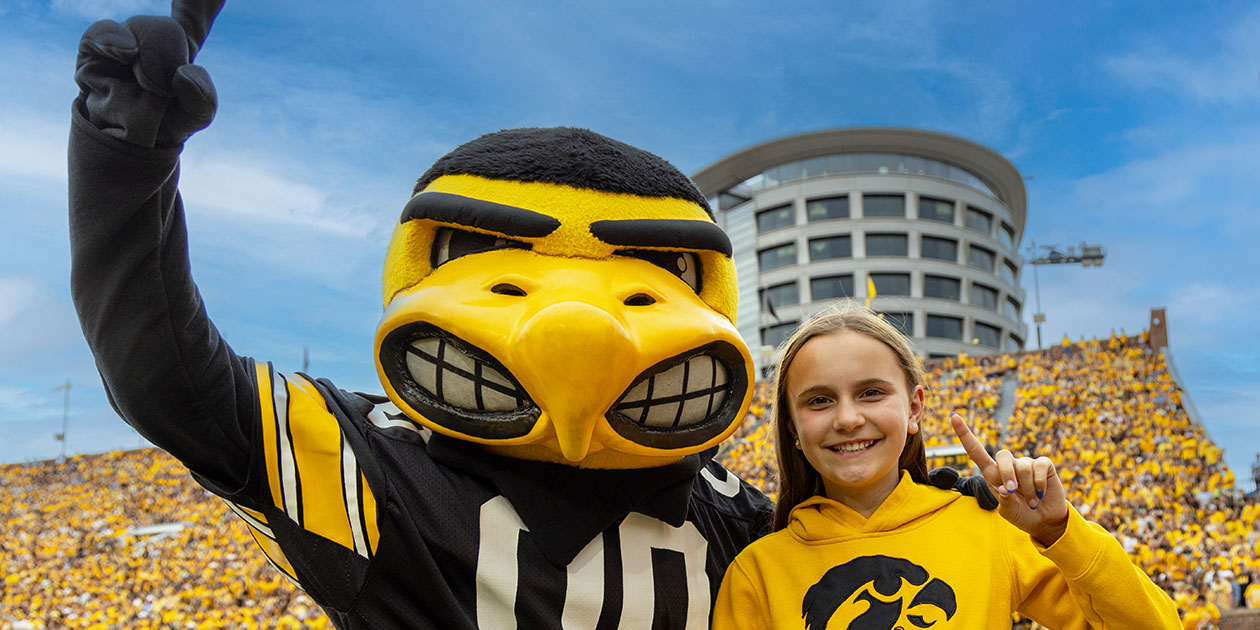 PHOTO: John Emigh
Herky joins UI Stead Family Children's Hospital Champion Kinley Albrecht at Kinnick Stadium for an Iowa goldout against Western Michigan.
Eleven-year-old Kinley Albrecht remembers her first experience with the Hawkeye Wave like it was yesterday.
Just two months after being diagnosed at age 5 with acute lymphoblastic leukemia—a type of blood cancer that starts in the bone marrow—Kinley and her family took part in the Wave at University of Iowa Stead Family Children's Hospital. It was a moment of mixed emotions for the entire family, including Kinley.
Video: John Emigh & Jason Smith
Watch Kinley and her family tell their story.
"We were up on the 12th floor—the highest floor in the hospital," says Kinley, of LeClaire, Iowa. "It was so cool to experience the Wave because they're waving back at you. It meant a lot. It shows that they know you're here, what you're going through, and trying to understand."
Throughout her 802 days of treatments, Kinley was fortunate to have Iowa's top children's hospital just an hour from home. Her no-nonsense attitude didn't hurt, either.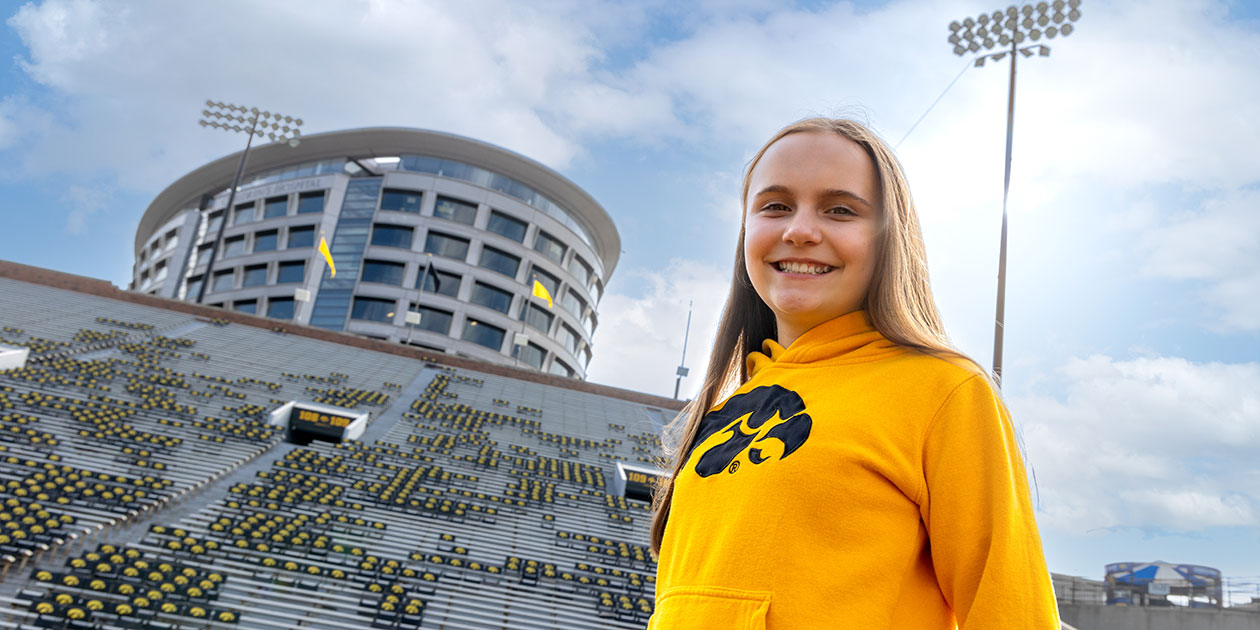 PHOTO: John Emigh
Former cancer patient Kinley Albrecht takes in a new view of UI Stead Family Children's Hospital from Kinnick Stadium before a Hawkeye football game.
"She never once complained," says her mother, Katie Albrecht. "Every day she did her best. She never once asked, 'Why me?' She just continued to fight."
Kinley's persistence—along with the work of Iowa's doctors and nurses—paid off. To mark five years since Kinley's final chemo treatment, the Albrechts attended a game last fall at Kinnick Stadium and waved to patients who were facing their own diagnoses.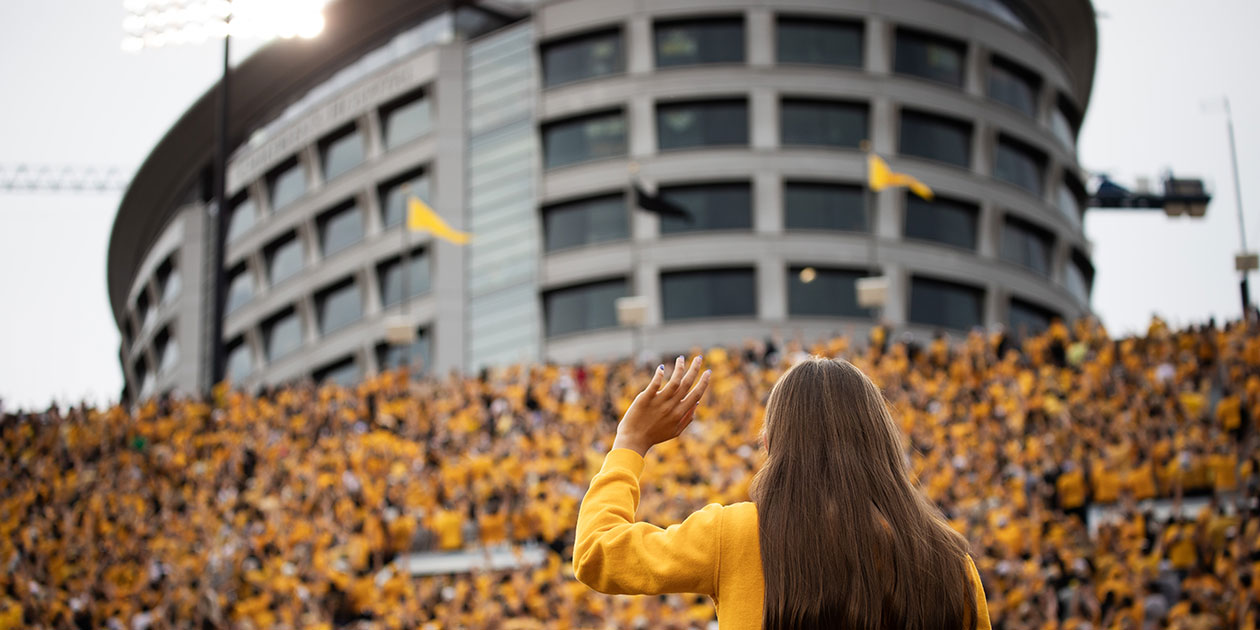 PHOTO: Alex Bush
Kinley Albrecht joins Hawkeye fans in waving to patients at UI Stead Family Children's Hospital.
"Never give up," says Kinley, the Children's Miracle Network Hospitals 2023 Champion, when asked what she would tell other pediatric patients. "You'll have your ups and downs. Just know that you'll be OK, and you have great doctors and nurses who will take care of you. I beat it, and if I can do it, they can do it."