The Iowa Writers' Workshop alumnus, who pens storylines for Hulu's Only Murders in the Building, is set to release a new novel this winter.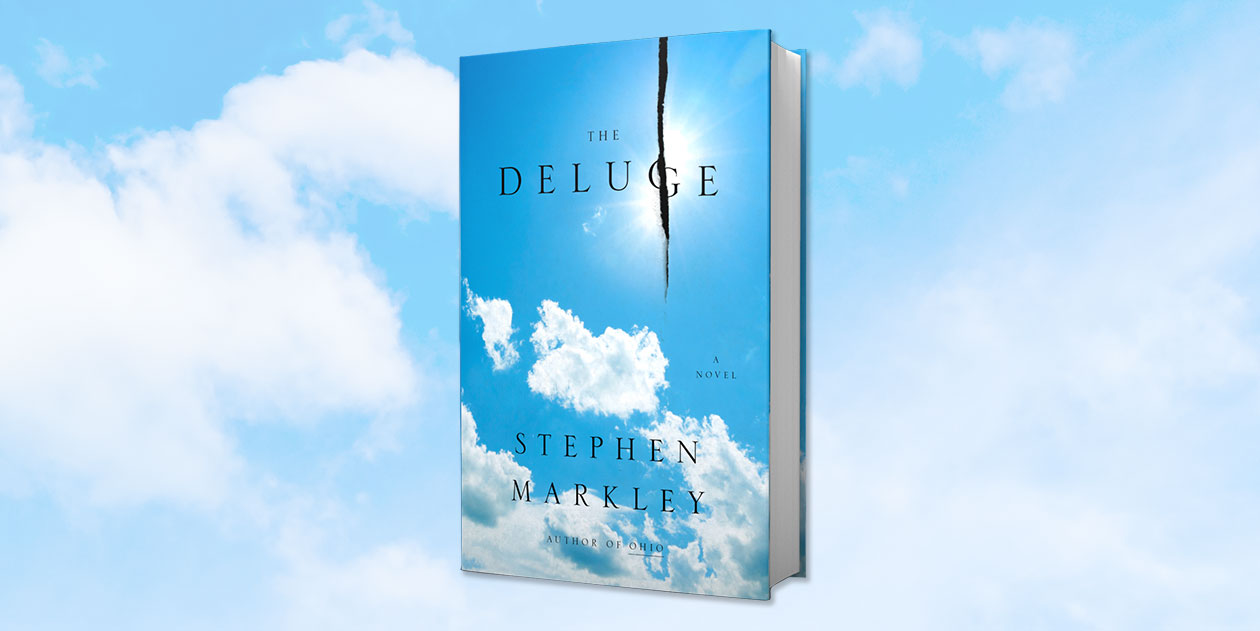 The Deluge, an upcoming novel by Stephen Markley, will be published Jan. 10, 2023, by Simon and Schuster.
So many characters are rattling around inside Stephen Markley's brain—and he's lived with several of them for years.
There are the four former high school classmates who populate the pages of his 2018 debut novel, Ohio, along with the undersea scientist and young activist driving the plot in The Deluge, his 896-page American epic, due out in January 2023. There's also Theo Dimas (James Caverly), a deaf character from the wildly popular Hulu television series Only Murders in the Building. The true-crime satire, which recently launched its second season, stars Steve Martin, Martin Short, and Selena Gomez.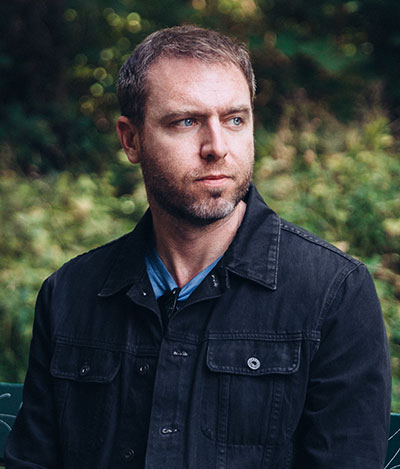 PHOTO COURTESY STEPHEN MARKLEY
Author and screenwriter Stephen Markley
Though Markley (15MFA) didn't create Theo, he did co-write "The Boy From 6B," the show's groundbreaking episode from season one that puts Theo center stage and doesn't include a single line of audible dialogue. Markley and his fellow screenwriter, Ben Philippe, successfully pitched the idea of writing from a deaf person's perspective, taking a deep dive into Theo's personality and point of view.
"If I could explain how these characters come to life in my head, I would bottle and sell it," says Markley, who also served as a story editor for the series. "But the alchemy is mysterious to me."
The Mount Vernon, Ohio, native has spent a lifetime pursuing such literary ambiguities. Throughout his youth, he filled thick notebooks with scribbled stories—and he also wrote for his school newspaper while completing an undergraduate degree at Miami University of Ohio. Markley applied to the Iowa Writers' Workshop after several unhappy years "scraping by" as a freelancer. "Every aspiring writer has heard of the workshop," he says. "As my friend and mentor Ethan Canin [84MFA] likes to point out, 'There's just something in the water at Iowa.'"
Markley came to the workshop with some early pages for both Ohio and The Deluge. He eventually sold Ohio—which National Public Radio called "a wild, angry, and devastating masterpiece of a book"—three years after moving to Los Angeles to try his hand at screenwriting. The book was such a hit that HBO optioned it for a movie, and television producer Dan Fogelman reached out about working on Only Murders in the Building.
Writing for the series was outside his wheelhouse, but Markley embraced the experience of collaborating with "so many hilarious people in the room"—and stayed on as a writer for the second season. "I'm very interested in the show's plot mechanics and the core of its mystery, which is what writing my books has been like, too," he says.
Whether he's drafting a television script or a novel, Markley seeks "moments of reverie," without smartphones or other distractions, in which to give voice to the people in his mind. He does most of his writing at a hand-me-down desk, often juggling several projects at once. And though he has the professional writer's perennial fear of rejection, he'll never quit creating characters who can explore the existential—and essential—questions he's been chasing since childhood: "Why does our love matter? Why does this planet matter? Why do we matter?"