After a lengthy shutdown because of the pandemic, actor Karen Woditsch returns to the stage in a spellbinding Broadway production.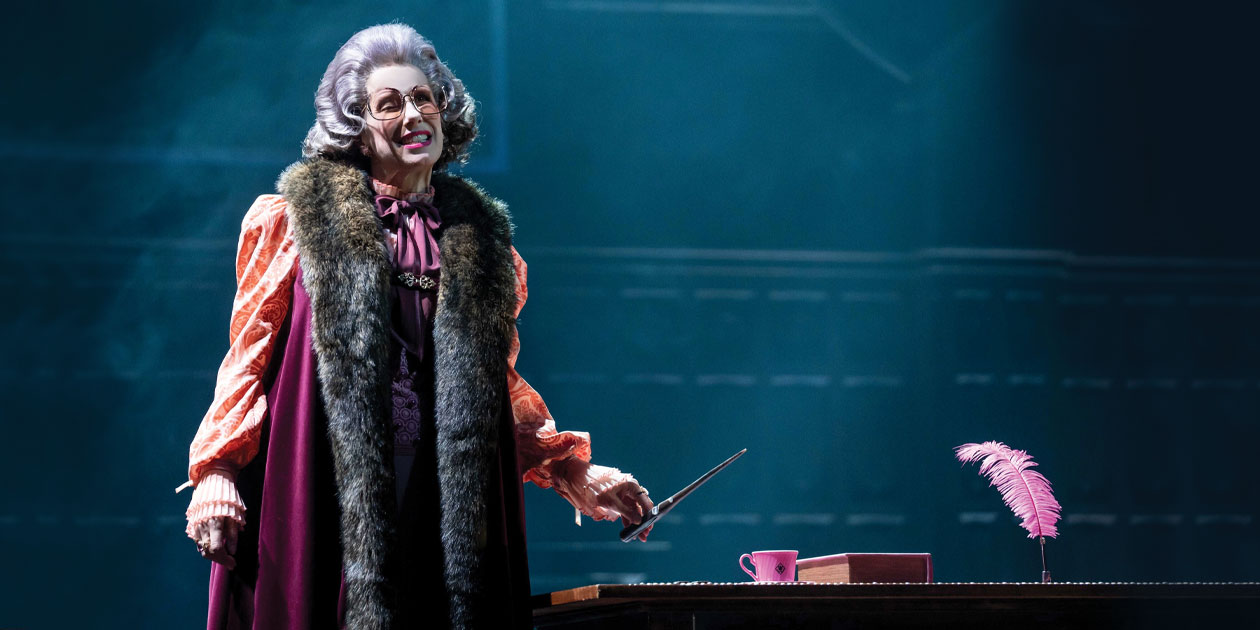 PHOTO: MATTHEW MURPHY
Actor Karen Woditsch (88BA) performs on Broadway as the wicked Professor Delores Umbridge in Harry Potter and the Cursed Child. Woditsch began her artistic journey at Iowa, where she was attracted by a highly rated theatre arts program that valued collaboration and innovation. After graduation, she followed classmate Michael Barto (87MFA) to Chicago to work with his Health Works Theatre Company and has since starred in a number of Chicago-based productions, including as Julia Child in To Master the Art and Sister Aloysius in Doubt. Woditsch also has appeared in film and on TV shows such as Chicago P.D.
Karen Janes Woditsch never set her sights on Broadway. But when the accomplished Chicago-based actor was invited to New York to audition for her dream role as Hogwarts Professor Minerva McGonagall, she jumped at the chance.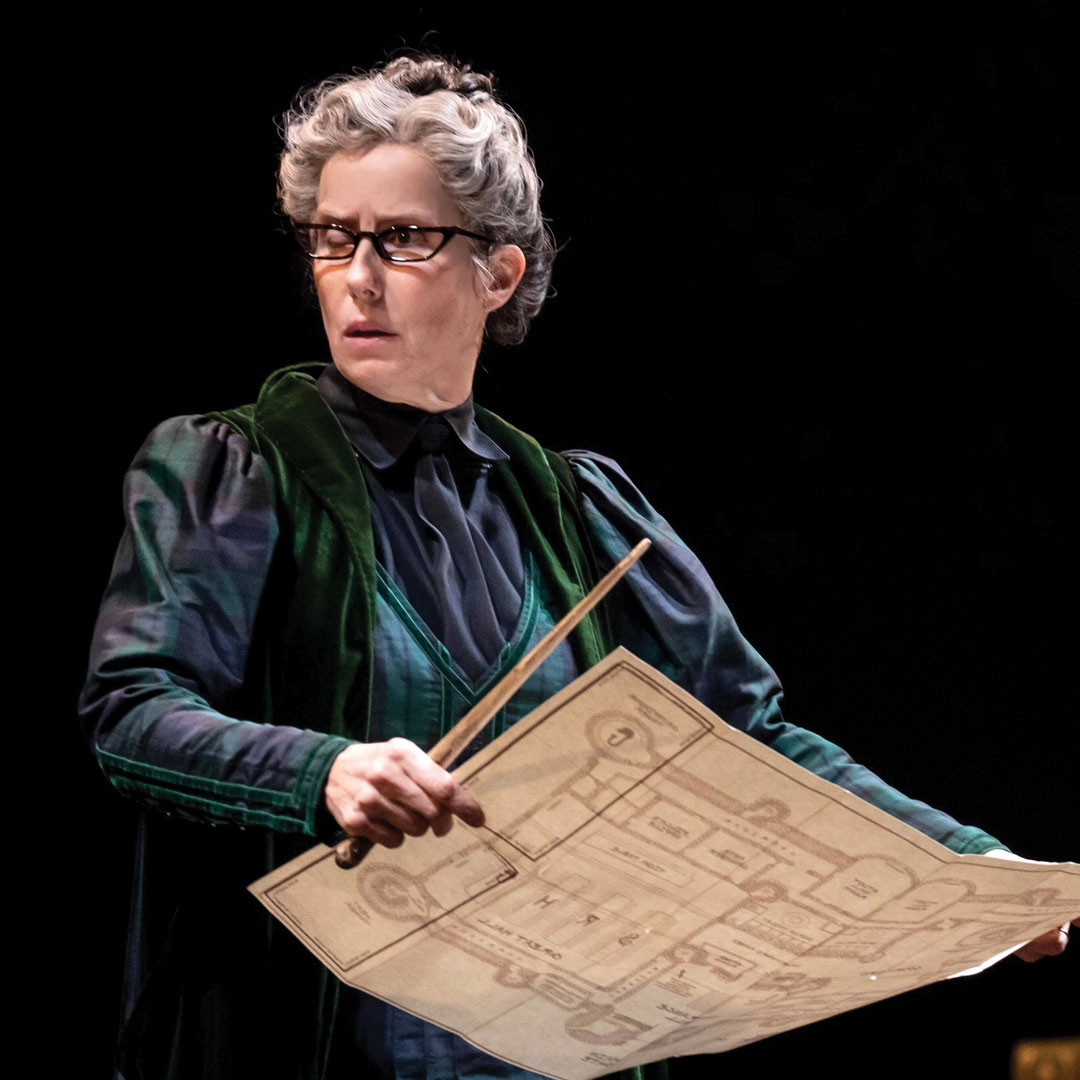 PHOTO: MATTHEW MURPHY
On Broadway, Iowa theatre arts alumna Karen Woditsch plays Hogwarts Professor Minerva McGonagall in Harry Potter and the Cursed Child. "She's a warrior for her students and against darkness," says Woditsch about the character. "The combination of her compassion and fierce protection are two things I latched onto."
The self-confessed Harry Potter fan says she ran around the house squeaking when she got the job and began rehearsals for Harry Potter and the Cursed Child in October 2018 during its second year at the Lyric Theatre on Broadway. The Tony Award-winning play picks up 19 years after the book series when Harry Potter, his former classmates, and a new generation of students at Hogwarts School of Witchcraft and Wizardry face the next big threat to the wizarding world.
Woditsch (88BA) worked with the play's international associate director, Des Kennedy, on the challenge of portraying McGonagall, a character familiar to fans of the books and of Maggie Smith's portrayal in the films. "I felt this freedom to create [Professor McGonagall] based on the books and not on the previous performance of her, and that was liberating and fun," says Woditsch, who also portrays McGonagall's polar opposite, the evil Professor Delores Umbridge, in the play. "There was both this honoring of the collective imagination and making it our own."
Then, on March 12, 2020, the lights went dim. Only days away from the first performance of the play's third-year company, the COVID-19 pandemic forced the production—and all of Broadway—to shut down. Initially expected to be postponed for a month, the show ultimately did not reopen for more than a year-and-a-half.
"It was very sad for me, because people need stories that have hope in them," says Woditsch, who returned to Chicago during the shutdown to write a play, teach Shakespeare classes online, and spend time with her husband, Matthew Janes (93BGS), and their son, Ben.
The curtain rose again in fall 2021, though not without some setbacks caused by the omicron variant. "I didn't realize how much I missed it until I came back to rehearsals and was able to look people in the eyes," says Woditsch. "There's something about being able to create together that's so exciting."