The University of Iowa announces the 2021 recipients of its highest honor for alumni and friends.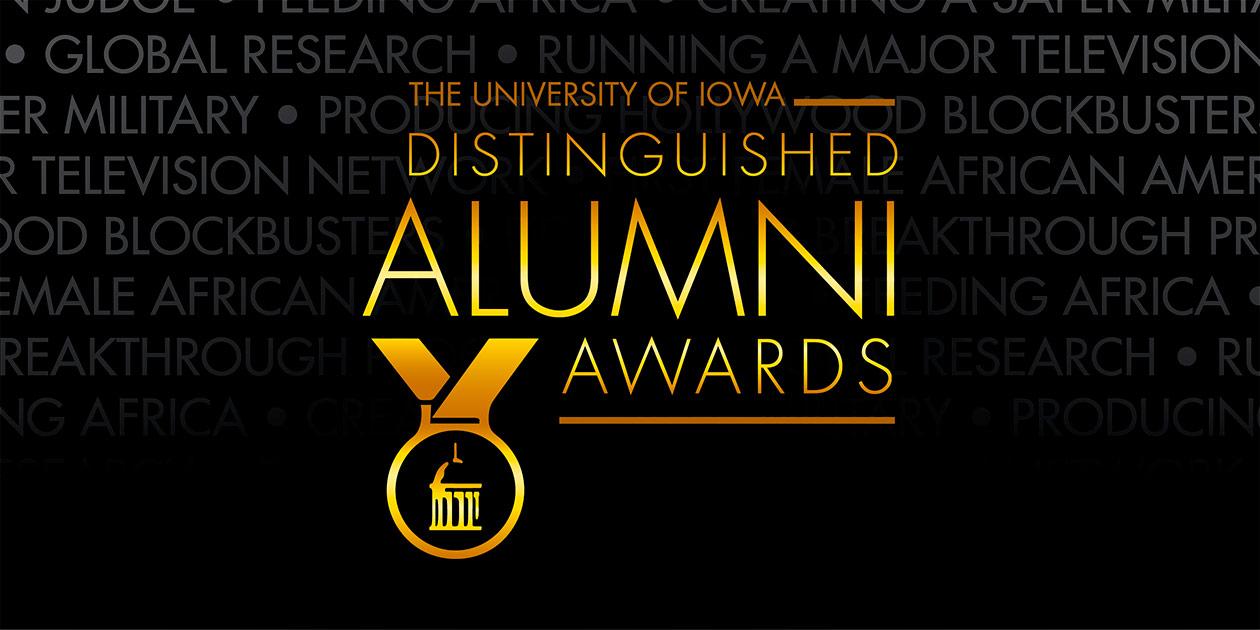 This fall, the University of Iowa will present five world-changing Hawkeyes with Distinguished Alumni Awards—its top honor for alumni and friends of the university.
The university will celebrate the 2021 class at a public ceremony Oct. 15 during homecoming week, continuing an annual tradition that began in 1963. This year's Distinguished Alumni Award recipients are the late singer Harold Bradley Jr. (51BFA), law pioneer Leslie Davis (92BA, 95MA, 95JD), business leader Sandra Davis (04BBA), journalist Seung Min Kim (07BS), and professor emeritus John Westefeld.
The event also honors 2020 award recipients Jeff Chapman (79BBA), Hayley L. Harvey (94DDS, 96MS), Jeff Parsons (89BA), Mark Stinski, Joseph A. Walder, and Cori Zarek (01BA, 05JD), whose ceremony was postponed due to the COVID-19 pandemic.
Here are the 2021 honorees and what those who are close to them say about their achievements and service:
Achievement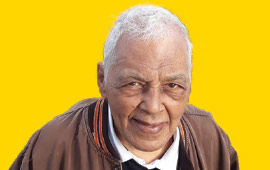 Harold Bradley Jr.
Harold Bradley Jr. (51BFA)
World-renowned artist and athlete
The late Harold Bradley Jr. was a true renaissance man. He succeeded in a wide range of pursuits—whether it was playing college and professional football, acting on screen with Elizabeth Taylor in Cleopatra, or becoming an Italian music sensation—and he accomplished it all while battling racial discrimination.
"Harold's commitment to excellence—to be the best he could be—was an inspiration to all who knew him," says Ted Wheeler (57BA), a 1956 Olympian and former Iowa track and field head coach who was Bradley's college classmate.
Read more about Bradley's life.
---
Service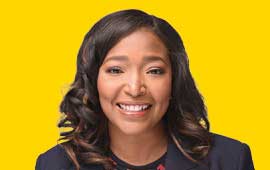 Leslie Davis
Leslie Davis (92BA, 95MA, 95JD)
Legal pioneer for the underrepresented
Leslie Davis supports diversity in the legal profession as CEO of the National Association of Minority and Women Owned Law Firms. A former partner at three major law firms, Davis co-founded a Chicago-area charter school and mentors children with diabetes.
"Leslie is a force of nature who shares candor, explains context, and offers clarity in complicated situations," says Lisa Kenner, founding principal of Legacy Charter School. "She's a verb of public service and ethics."
---
Hickerson Recognition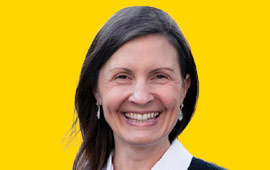 Sandra Davis
Sandra Davis (04BBA)
Business trailblazer
Sandra Davis has used her leadership position at Goldman Sachs to help chart new paths for women and underrepresented finance graduates following in her footsteps.
"Sandy is an advocate and a leader in the finance industry," says Amy Kristof-Brown, the Henry B. Tippie Dean of the UI Henry B. Tippie College of Business.
---
Recent Graduate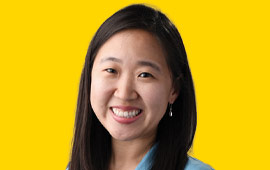 Seung Min Kim
Seung Min Kim (07BS)
Political journalist
Seung Min Kim reports for The Washington Post on President Joe Biden's administration, focusing on its legislative agenda and interactions with Capitol Hill. Also a political analyst for CNN, Kim previously covered the Senate and immigration policy as a reporter for Politico.
"Kim is a scrupulously fair reporter who does not shy away from holding those in power accountable but who also treats people with respect and works hard to understand the issues she covers," says Dave Clarke, Congress editor at The Washington Post.
---
Faculty
John Westefeld
John Westefeld
Leader in suicide awareness and prevention
John Westefeld knows, all too well, the importance of mental health, because a close friend of his committed suicide many years ago. Since then, Westefeld has dedicated his life's work to suicide awareness and prevention, including 25 years as a teacher, scholar, and administrator within the UI College of Education.
"It is impossible to know how many lives have been saved thanks to John Westefeld and the ripple effect of students he mentored and inspired," says Daniel Clay, dean of the UI College of Education.
Read more about Westefeld's life.
---
Nominate a deserving alum, friend, faculty, or staff member at foriowa.org/daa.