For the first time in two years, alumni revisit campus for fall festivities.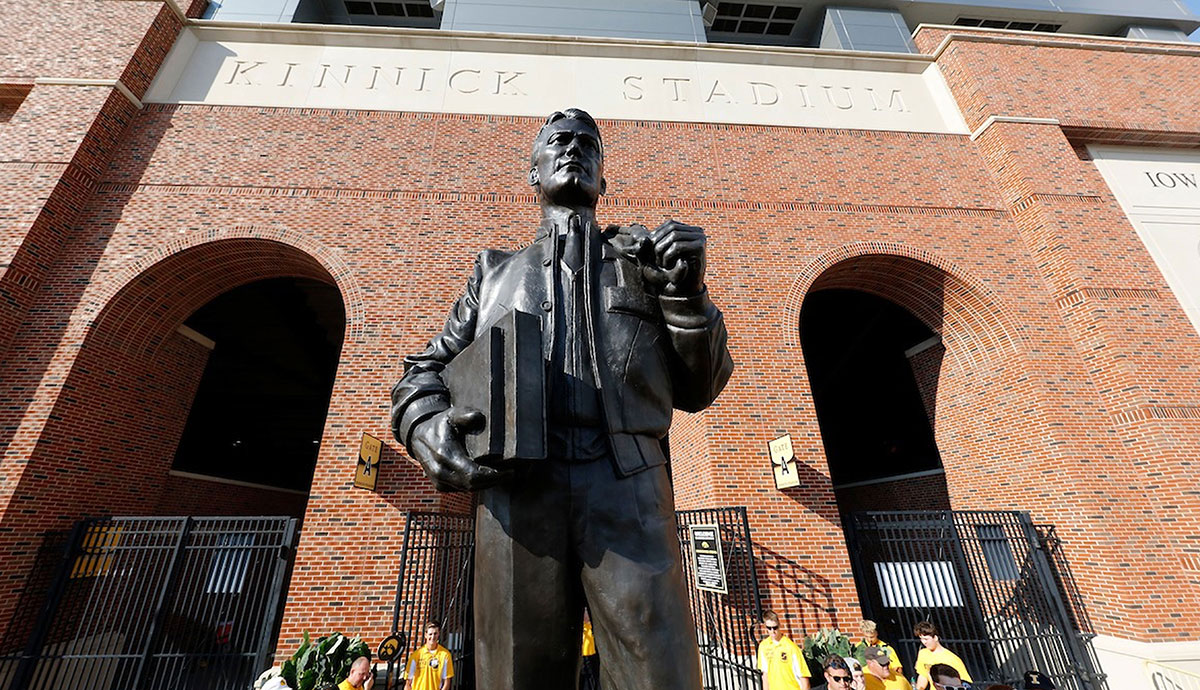 Photo: University of Iowa
Many Hawkeye fans are planning their return to a full-capacity Kinnick Stadium this fall.
The Hawkeye homecoming traditions we missed last year are back.
Mark your calendars for homecoming week, Oct. 11-16, which culminates with the Iowa football game against Purdue. With the theme of "Moving Traditions Forward," the festivities will also include the parade, concert, college reunions, homecoming court, and the dedication of the new pharmacy building.
We asked alumni and friends what places in Iowa City they look forward to revisiting this fall for homecoming following the pandemic-induced pause. Here are just a few of your responses:
Hamburg Inn for breakfast- Heather Alber Miers
Engineering Building 🧐🤓😁- William Wortman (06BSE)
The Vine, The Airliner, and the Cambus barn!- Ryan Ward (00BA)
Kinnick🏈, George's🍺, downtown in general, and Finkbine ⛳🏌‍♂️- Spence Hall (74BA)
The library. Hopefully, there is still room to sit in the Roman classic literature book aisle. 📘📘📘📘- Patrick Keenan (78BBA)
Legendary Kinnick Stadium is a MUST!!! 🖤💛- Anthony Dean (94BS, 04MA)
---
What's the one place you like to return to when you visit Iowa City for University of Iowa homecoming? Respond and see what other Hawkeyes have posted on our Facebook page.