Flight nurse Karla Dillard is ready to take to the air at a moment's notice to help treat trauma patients.
An infection had severely damaged the teenager's lungs and dangerously lowered his blood pressure. Intubated and ventilated, he needed to reach a critical-care hospital with a heart-lung bypass machine. Flight nurse Karla Dillard, whose 16-year-old son was the same age as her patient, remembers how gut-wrenching it was to tell the boy's mother he might not survive the 12-minute helicopter ride. But he did, thanks in part to Dillard's efforts.
Now in her 28th year with the emergency helicopter service at University of Iowa Hospitals & Clinics, Dillard logs about 100 annual flights with her crewmates, who include a pilot and paramedic. They're part of AirCare, the first hospital-based emergency helicopter program in Iowa and one of the first 15 in the nation.
The inaugural Iowa City flight launched in 1979. AirCare now maintains round-the-clock teams at three different bases—in Iowa City, Dubuque, and Waterloo—and its helicopters and specialty ground ambulances transport critically ill and injured patients throughout portions of Iowa and surrounding states.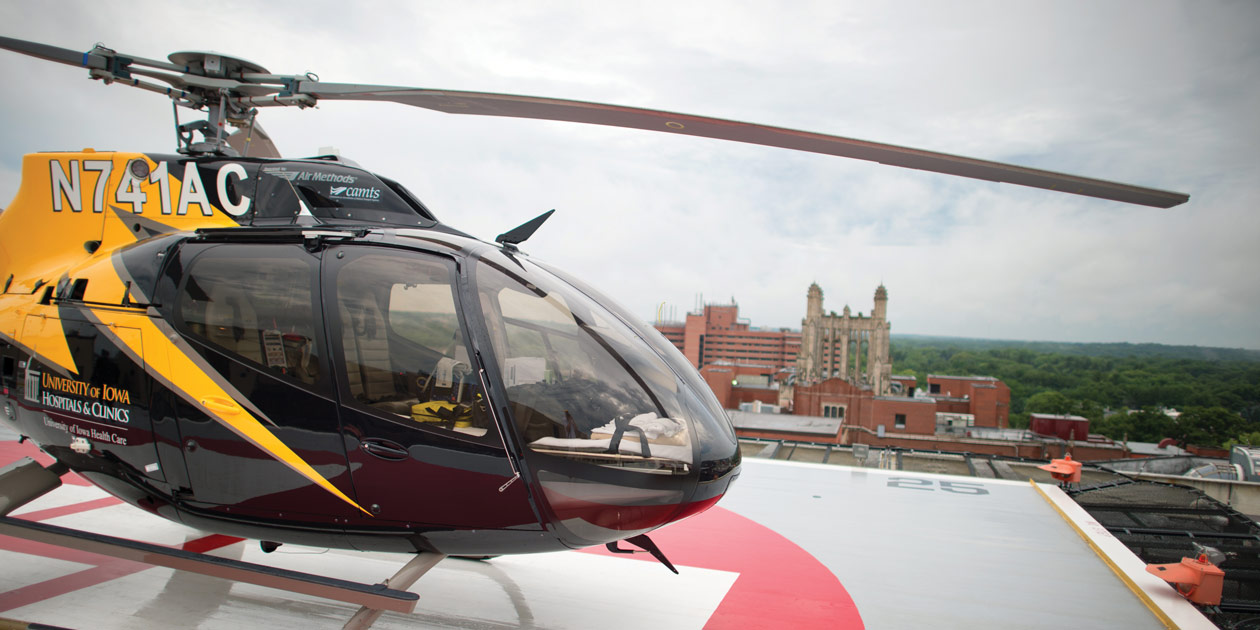 PHOTO: JUSTIN TORNER/UI OFFICE OF STRATEGIC COMMUNICATION
Dillard has logged 2,827 flights and counting throughout her career.
En route, highly trained providers like Dillard make split-second decisions that save lives. Without a medical doctor on board her helicopter, she performs emergency procedures—everything from airway intubations to needle decompressions—that most registered nurses will never experience. She prepared for this role by spending hours in emergency rooms; riding with local ambulance services; observing in operating rooms; and completing additional certifications in pediatric, neonatal, and trauma care.
"I remind myself that each shift isn't just another workday," says Dillard who puts in 40-hour weeks that include 24-hour stints, from 7 a.m. one day to 7 a.m. the next. "Because today will possibly bring a life-altering event for someone's loved one."
These crises, which escalate in summer due to the season's increased traumatic and alcohol-related injuries, take Dillard everywhere from cornfields to rooftops. She and her team don't just ferry patients from one hospital to another; they also are among the first on scene for traffic and farming accidents, along with volunteer emergency responders whom Dillard considers "unsung heroes."
The Harlan, Iowa, native remembers feeling "awestruck" when she saw her first hospital helicopter as a young nursing student in 1982. Now, when a call comes in from central dispatch in Omaha, she's ready to grab her refrigerated medications and blood products, perform a safety check, and hop onto an EC130T2 helicopter fully stocked with a variety of emergency equipment, including a ventilator, IV infusion pumps, and a cardiac monitor with a defibrillator and pacemaker.
Dillard and the crew fly day or night—though weather conditions such as fog, ice, and high winds will ground the chopper—and while the COVID-19 pandemic has made their close-quarters work more challenging, it hasn't slowed them down. In fact, Dillard alone has logged 2,827 flights and counting throughout her career, and she shows up knowing she must be ready for anything. "It doesn't matter if we're helping trauma, cardiac, burn, or pediatric patients; we treat them all with the kind of care and compassion we'd hope to receive if we were in their shoes," she says.
---
More out of the ordinary jobs from around campus: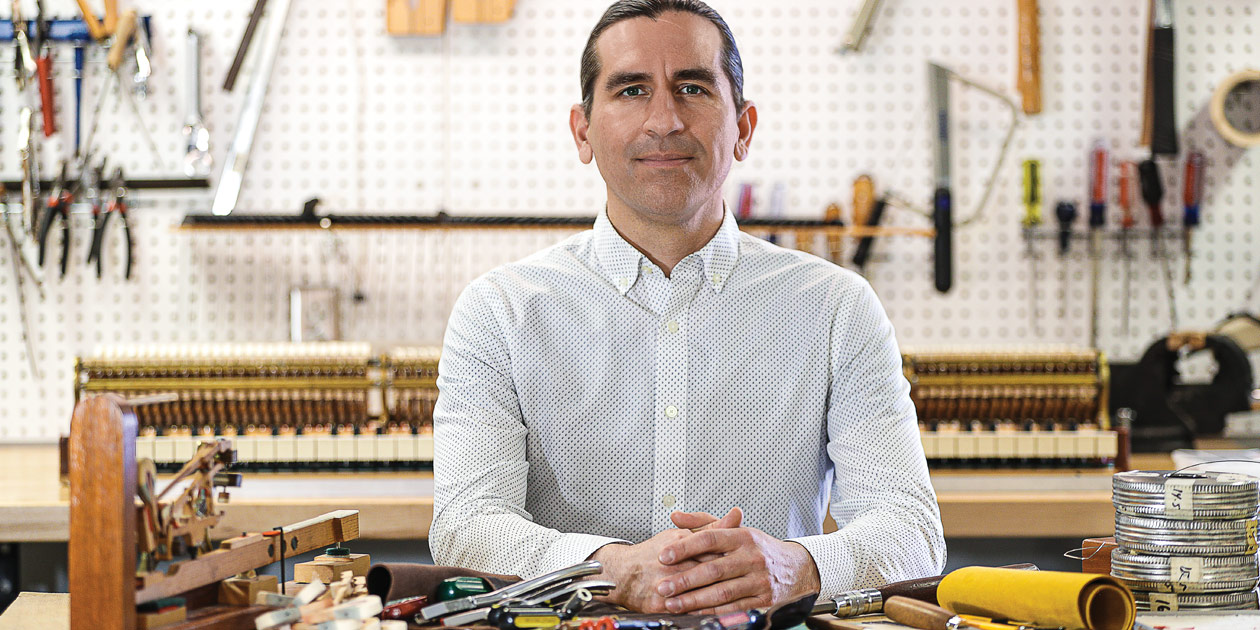 PHOTO: JOHN EMIGH
UI School of Music pianists turn to Jeremy Herrera to help them tune up for performances.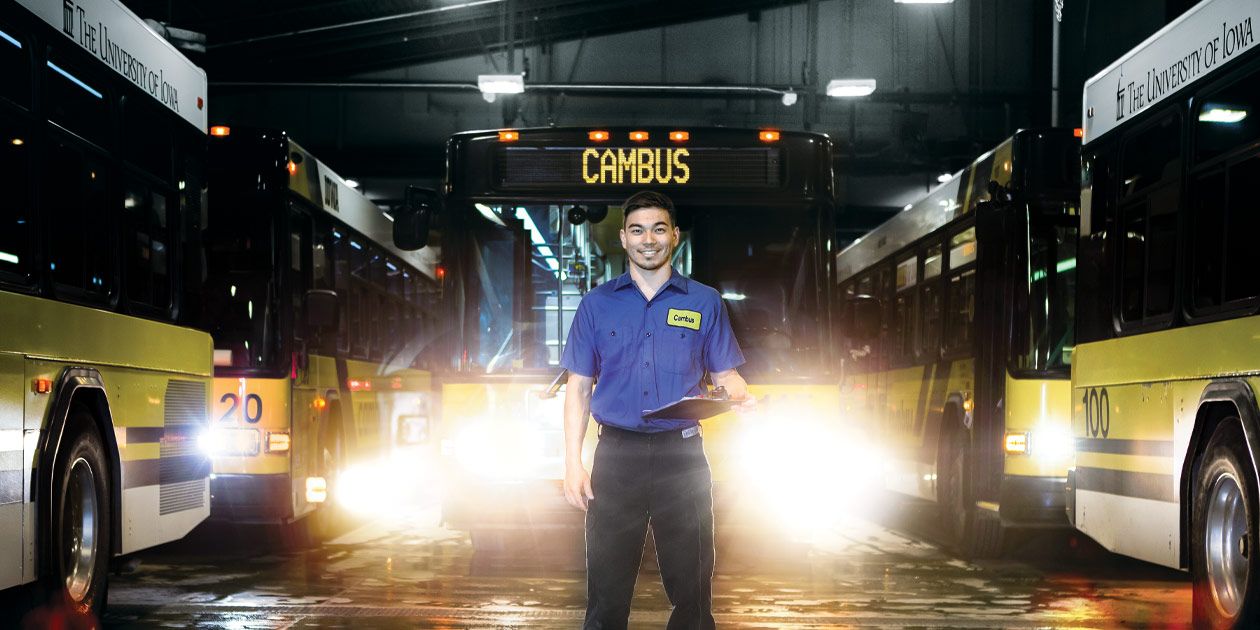 PHOTO: JOHN EMIGH
Graduate student and former Hawkeye gymnast Brandon Wong isn't afraid of getting his hands dirty while working for CAMBUS.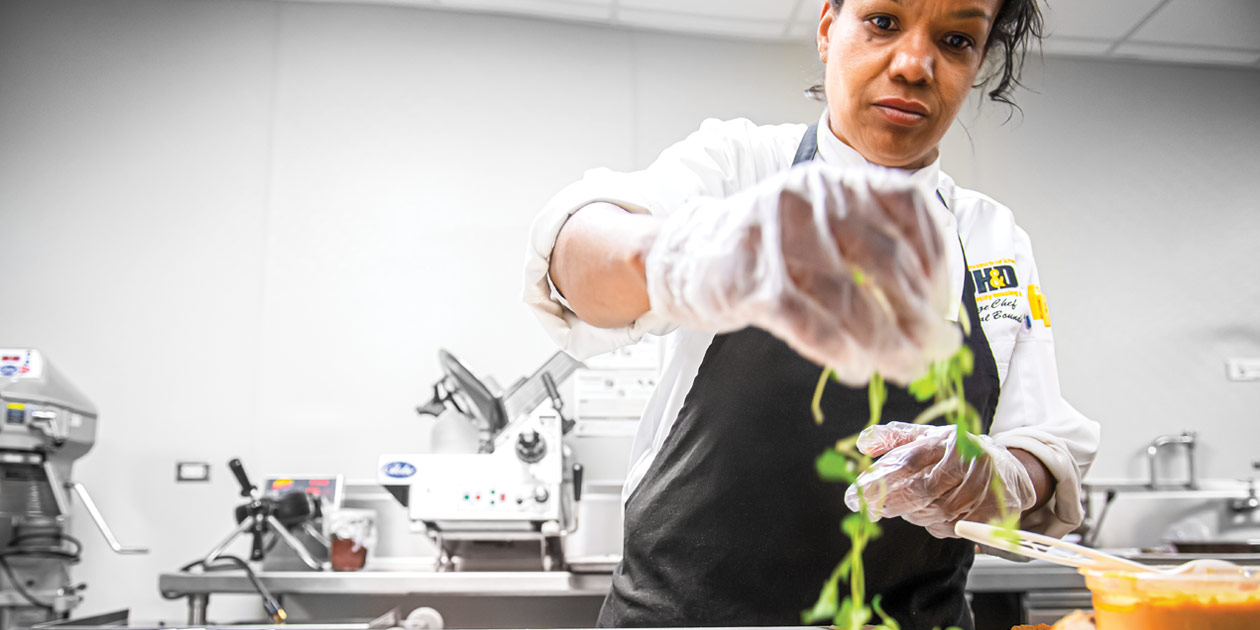 JUSTIN TORNER/UI OFFICE OF STRATEGIC COMMUNICATION
When it comes to feeding thousands of hungry UI students, Crystal Bounds has the skills to fit the bill.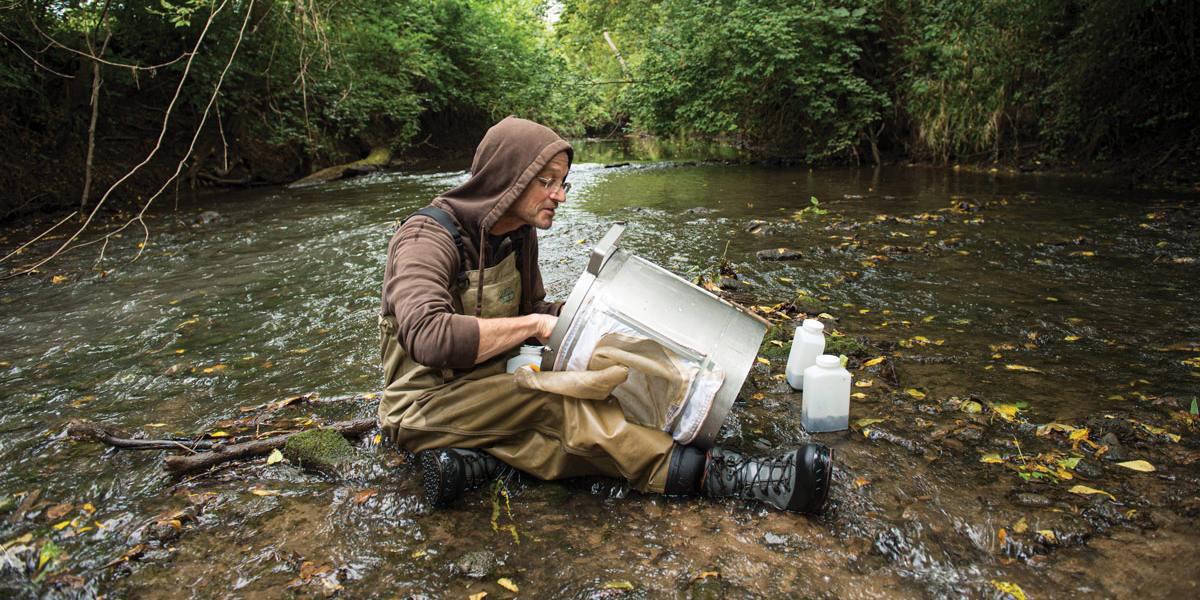 PHOTO: TIM SCHOON/UI OFFICE OF STRATEGIC COMMUNICATION
Todd Hubbard sloshes through creeks and streams in search of signs that speak to Iowa's environmental health.
---
Back to the "Out of (the Ordinary) Office" feature index.