Meet five university staff members whose fascinating jobs take them beyond the office and classroom.
For some of the University of Iowa's 14,000 employees, "out of office" isn't an automatic email reply—it's a professional reality. Although these staff members don't log hours at desks or lecterns, they do help keep Iowa's campus—and even the state of Iowa—running smoothly. And whether they are on a bus, in the air, or somewhere else entirely, they bring their best to this behind-the-scenes work. Here are five of their stories.
---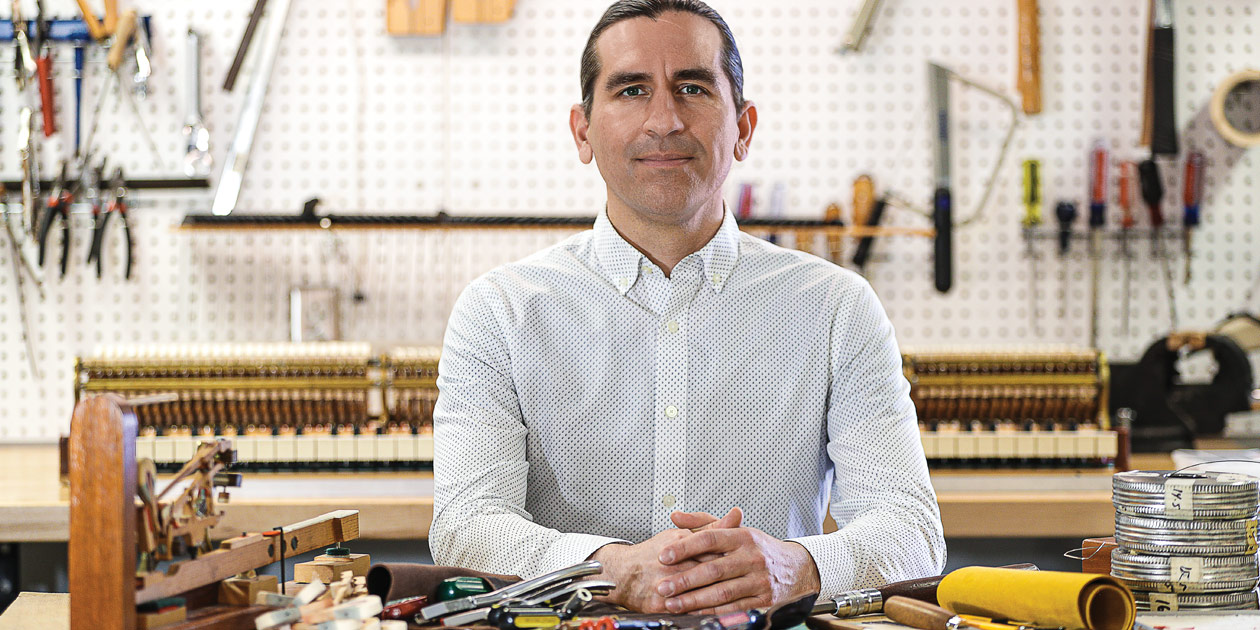 PHOTO: JOHN EMIGH
UI School of Music pianists turn to Jeremy Herrera to help them tune up for performances.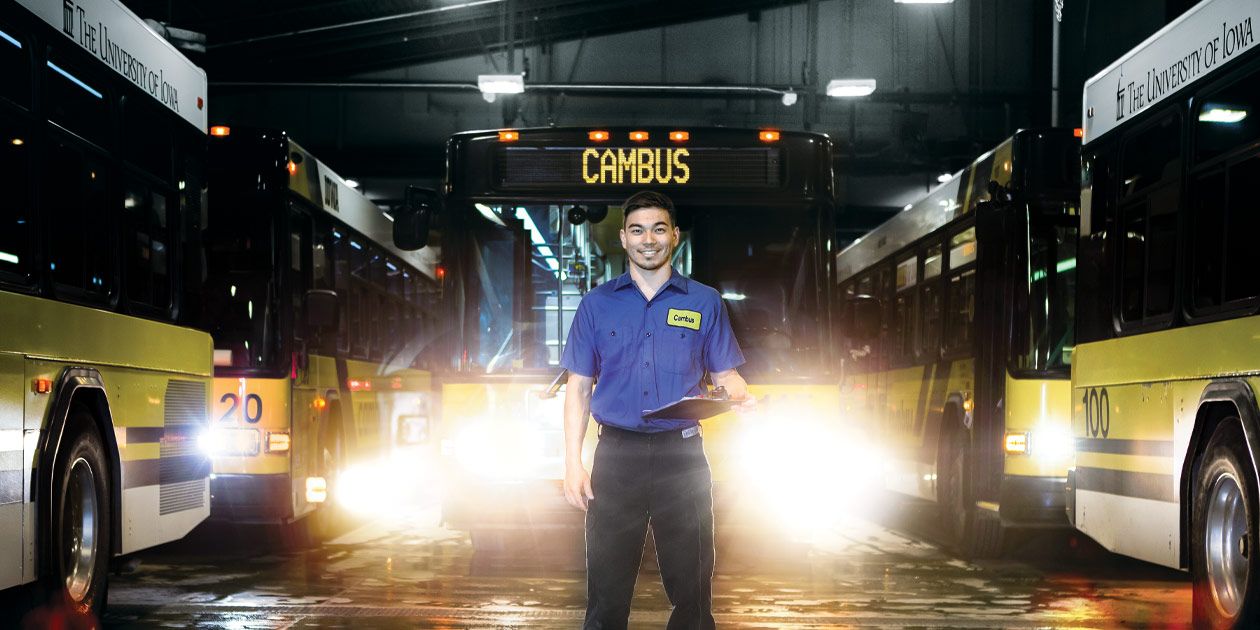 PHOTO: JOHN EMIGH
Graduate student and former Hawkeye gymnast Brandon Wong isn't afraid of getting his hands dirty while working for CAMBUS.
---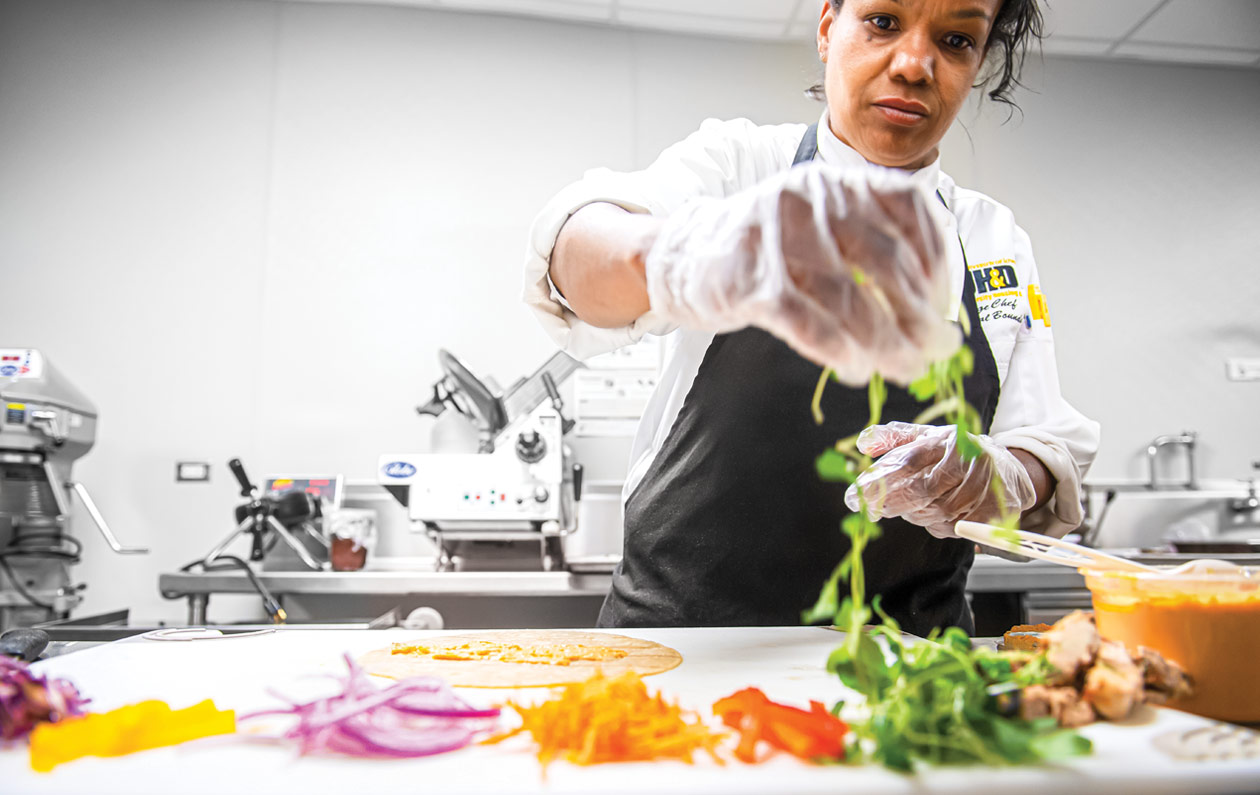 JUSTIN TORNER/UI OFFICE OF STRATEGIC COMMUNICATION
When it comes to feeding thousands of hungry UI students, Crystal Bounds has the skills to fit the bill.
---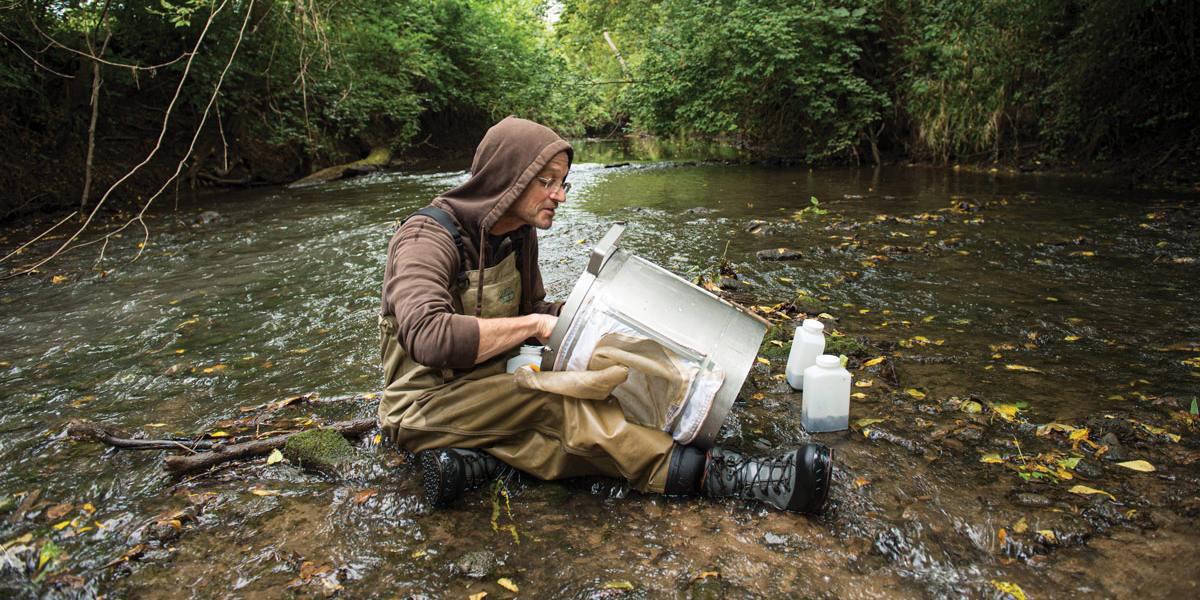 PHOTO: TIM SCHOON/UI OFFICE OF STRATEGIC COMMUNICATION
Todd Hubbard sloshes through creeks and streams in search of signs that speak to Iowa's environmental health.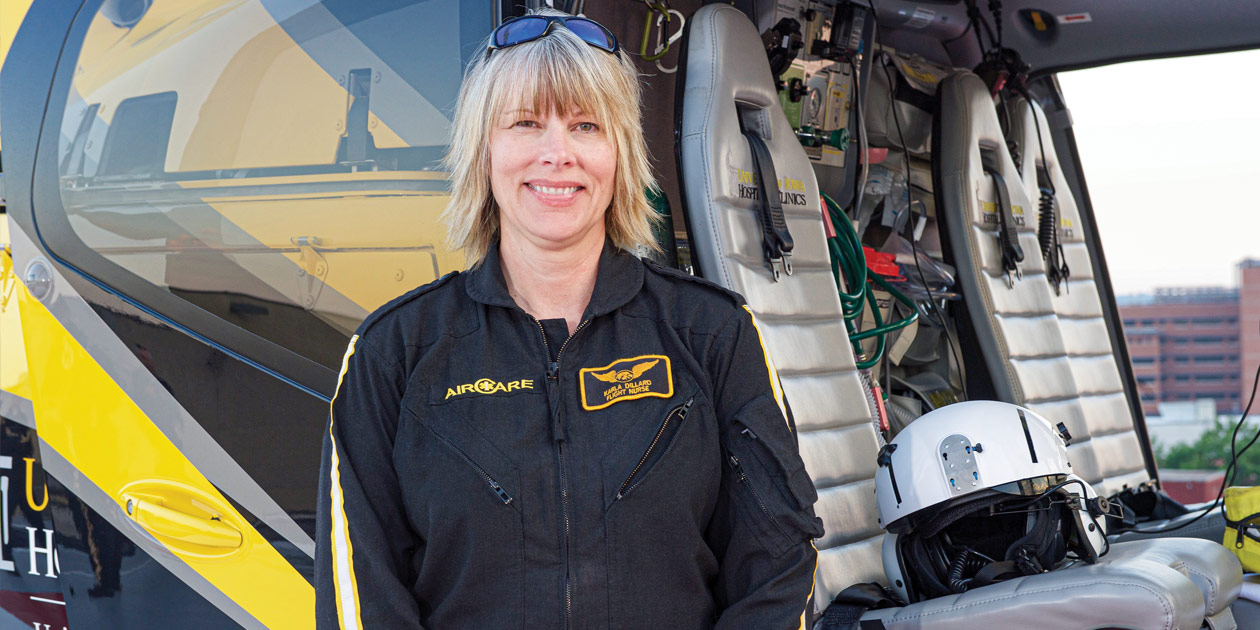 PHOTO: SUSAN MCCLELLEN/UI HEALTH CARE
Flight nurse Karla Dillard is ready to take to the air at a moment's notice to help treat trauma patients.
---
Do you know someone on the UI campus with an interesting job? Email uimagazine@foriowa.org.