UI School of Music pianists turn to Jeremy Herrera to help them tune up for performances.
Jeremy Herrera has a knack for helping pianos find their "voices." He is the UI School of Music's piano technician, and he can set these complex instruments—invented in the early 18th century—to hit the right notes, whether the music calls for boldness and clarity or softness and warmth.
The Lincoln, Nebraska, native discovered his ear for piano in middle school, when he began playing the piano himself, and later trained at Boston's North Bennet Street School, which has a long tradition of teaching old-world trades such as piano technology. Now Herrera is in his 10th year of ensuring that the music school's 145 pianos—from Yamaha uprights to Steinway concert grands—maintain proper tone and tune.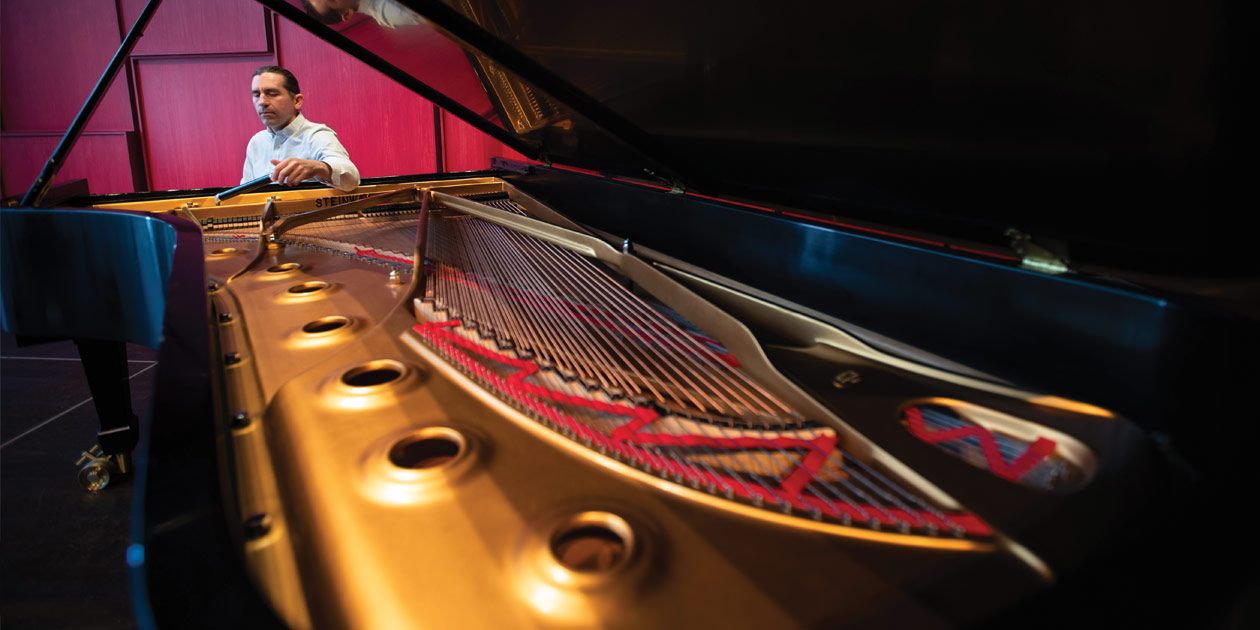 PHOTO: JOHN EMIGH
The UI School of Music has 145 pianos, from Yamaha uprights to Steinway concert grands.
The standard modern piano has 88 keys, each linking to parts that must operate independently while also syncing with other keys. Herrera is intimately familiar with how they all connect. Moving among the repair shop, classrooms, concert and recital halls, studios, and chamber music spaces in the school's Voxman Music Building, he fixes and fine-tunes in collaboration with Iowa's students and faculty.
"Not all universities have full-time technicians, to the dismay of their pianists," says Herrera, who might spend a typical workday repairing action parts and replacing broken strings or adjusting the pitch on a new arrival. "Iowa is unofficially known for its well-maintained pianos."
This reputation is important, especially given how many renowned musicians play at the university. Herrera has worked with the likes of German pianist Hartmut Höll and late American jazz great Chick Corea, who asked Herrera to attach a special mechanism for activating the right pedal with his left foot during one Hancher performance. After the show, Corea showed Herrera how it worked. "It was a bit surreal to have him pull up a chair and explain," Herrera says. "He was such a gracious person."
Whether he's helping a world-famous player or a first-year music major, Iowa's sole piano technician fully embraces his work. "I want pianists to bring me their issues—from something as simple as a broken string to as vague as the sound being too bright—and know that I have a fix."
---
More out of the ordinary jobs from around campus: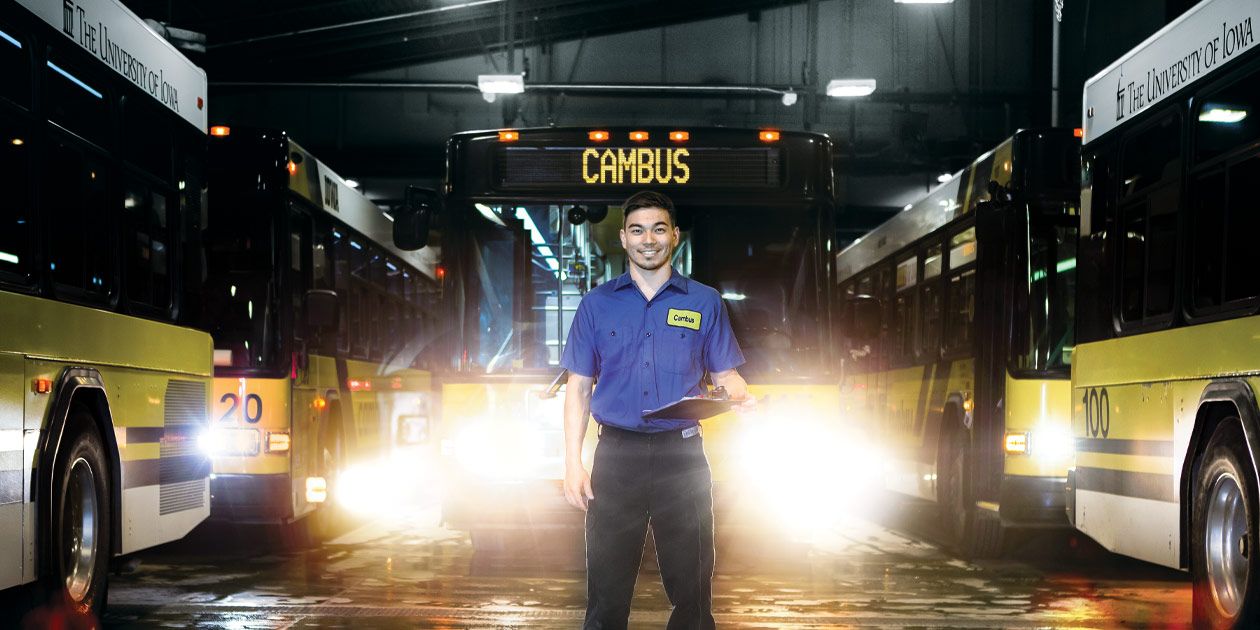 PHOTO: JOHN EMIGH
Graduate student and former Hawkeye gymnast Brandon Wong isn't afraid of getting his hands dirty while working for CAMBUS.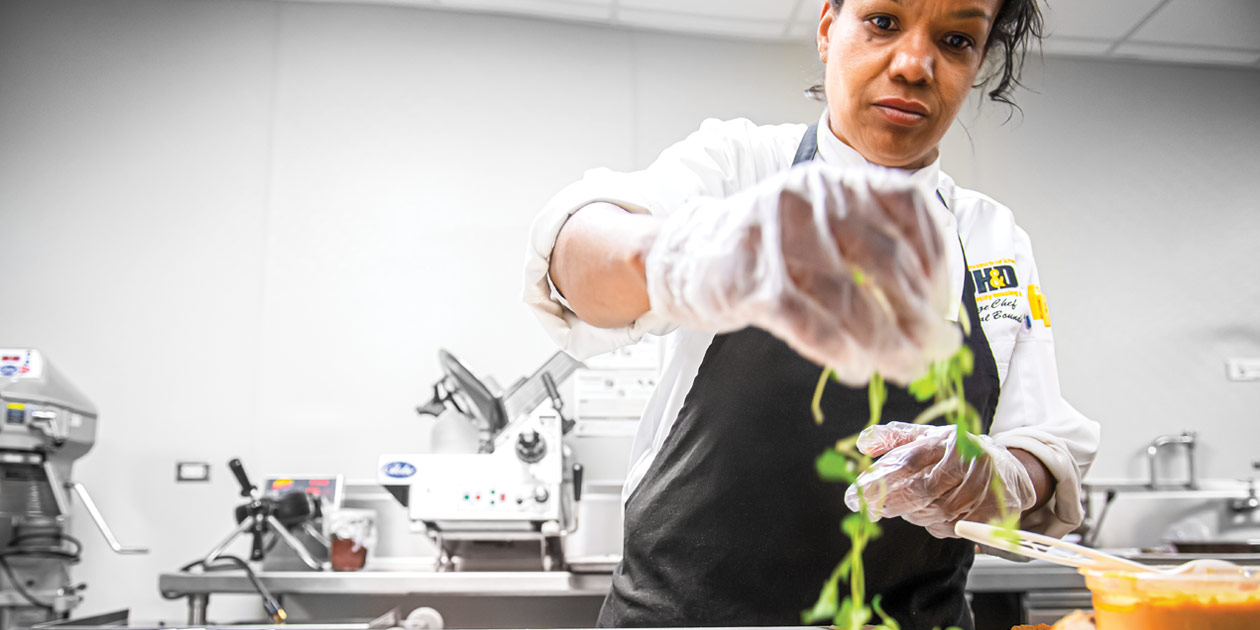 JUSTIN TORNER/UI OFFICE OF STRATEGIC COMMUNICATION
When it comes to feeding thousands of hungry UI students, Crystal Bounds has the skills to fit the bill.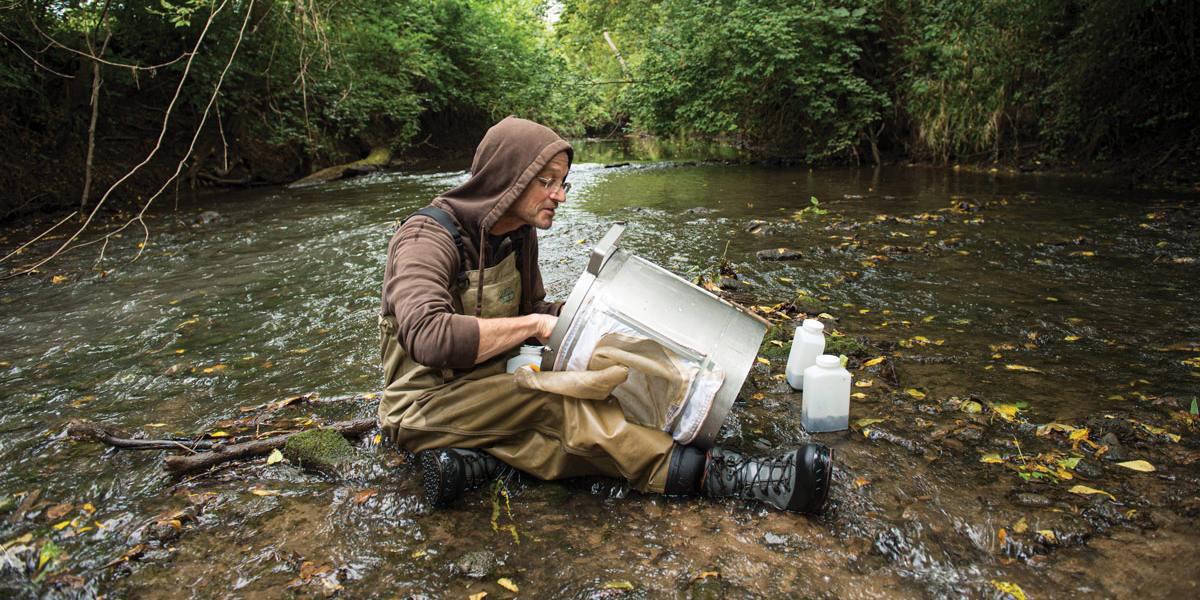 PHOTO: TIM SCHOON/UI OFFICE OF STRATEGIC COMMUNICATION
Todd Hubbard sloshes through creeks and streams in search of signs that speak to Iowa's environmental health.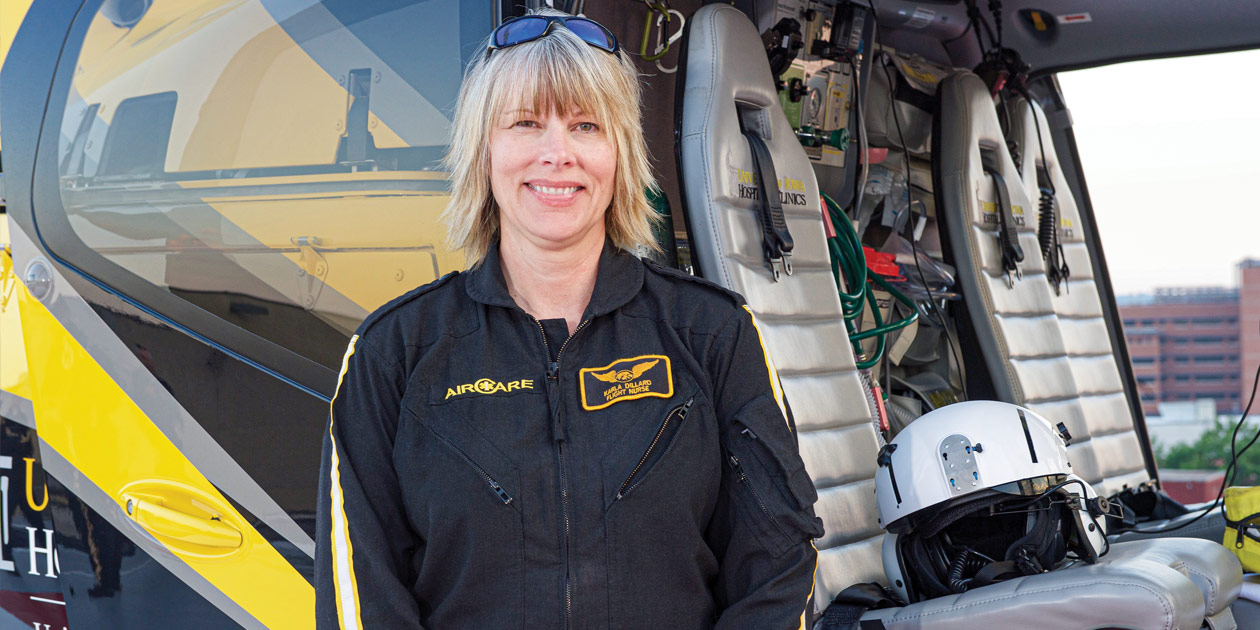 PHOTO: SUSAN MCCLELLEN/UI HEALTH CARE
Flight nurse Karla Dillard is ready to take to the air at a moment's notice to help treat trauma patients.
---
Back to the "Out of (the Ordinary) Office" feature index.