Graduate student and former Hawkeye gymnast Brandon Wong isn't afraid of getting his hands dirty while working for CAMBUS.
As Brandon Wong (20BA) stared into a 20-foot pit of foul, oily sludge, he couldn't help but recall the Dirty Jobs television show, which features workers performing difficult, strange, and messy duties.
The Clovis, California, native and former Iowa gymnast was facing his own malodorous task. He had to replace sludge-covered filters in the drainage tank that catches runoff from the CAMBUS maintenance garage, where he's one of eight student mechanics who assist with everything from changing oil to rotating tires.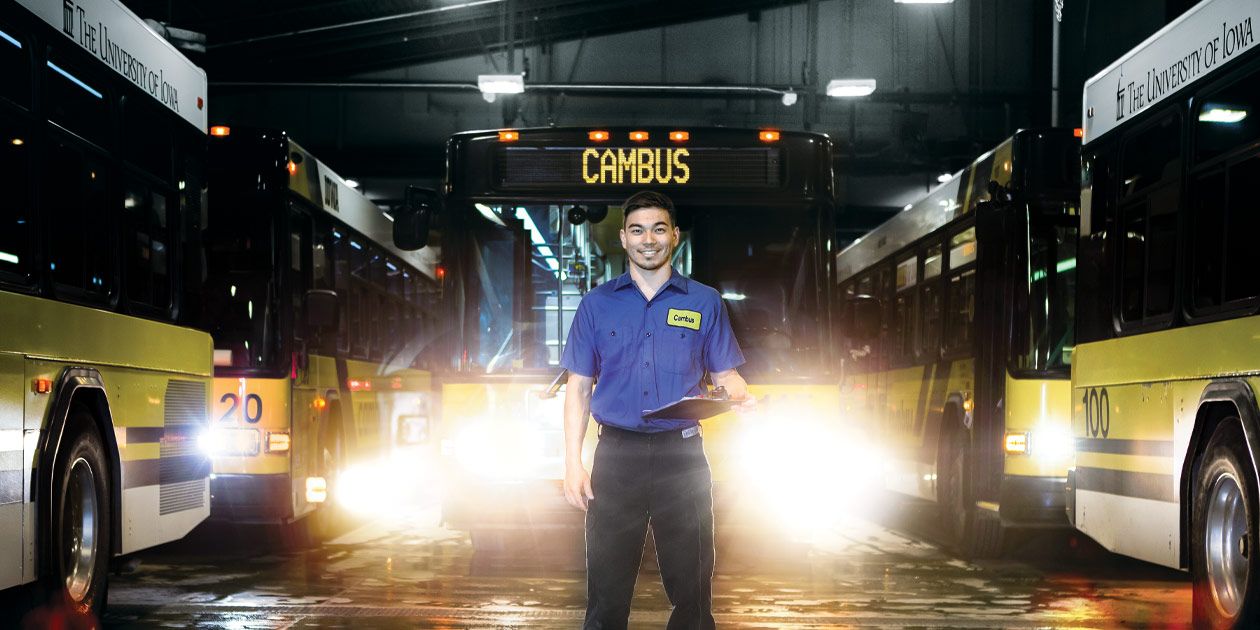 PHOTO: JOHN EMIGH
CAMBUS mechanic Brandon Wong runs through the daily bus maintenance checklist.
Drawn by the decent wages, Wong joined CAMBUS—the university's public-transit system—as a driver when he was a junior psychology major and Hawkeye student-athlete. After spending several months behind the wheel of a 14-ton bus, he was ready for a change—and had put in enough driving and bus-cleaning time to earn it. Though he had no prior experience with engines, Wong landed the coveted position of student mechanic and completed a three-week training, shadowing other students to learn the trade.
"We're sort of like the dental hygienists of CAMBUS," says Wong. "We assist the full-time mechanics, giving them a hand with whatever they need."
Even though he's now pursuing a master's degree in rehabilitation counseling at Iowa—inspired by seven of his 11 siblings who were adopted and live with conditions ranging from missing limbs to spina bifida—Wong still puts in 24 hours a week as a go-to guy for the lead mechanics.
He usually works an early-evening shift, though mechanics always are on hand during CAMBUS' run time, from 4:30 a.m. to 1:30 a.m. After clocking in, Wong receives a bus's daily maintenance list and begins checking off services: drain the transmission fluid, add coolant, drive the rig onto a hydraulic lift to switch the tires, inspect the body for damage.
If he's on a cleaning shift, then it's "Ghostbusters time." "That's when we have to get out 'the backpacks,'" says Wong, who leads a team of seven students in cleaning and disinfecting the buses. The special packs—reminiscent of the ones worn by actors in the 1984 classic film Ghostbusters—are filled with cleaning solution that students use to hose down the vehicles. The mechanics also perform other deep-cleaning duties that CAMBUS implemented during the COVID-19 pandemic.
From sterilizing surfaces to tinkering with engines, Wong relishes the work, but what he likes most about it—getting his hands dirty—also presents the biggest challenge: "Cleaning the oil and grease off my hands can be really tricky," he says.
Wong plans to continue working as a student mechanic until he earns a graduate degree in May 2022. After that, he says he'll probably move home to California and find a job. "I don't think I'll ever be a bus mechanic again," says Wong, who hopes to become a counselor in a Veterans Administration hospital, school, or group home. "But the leadership skills I've learned at CAMBUS will be with me all my life."
---
More out of the ordinary jobs from around campus: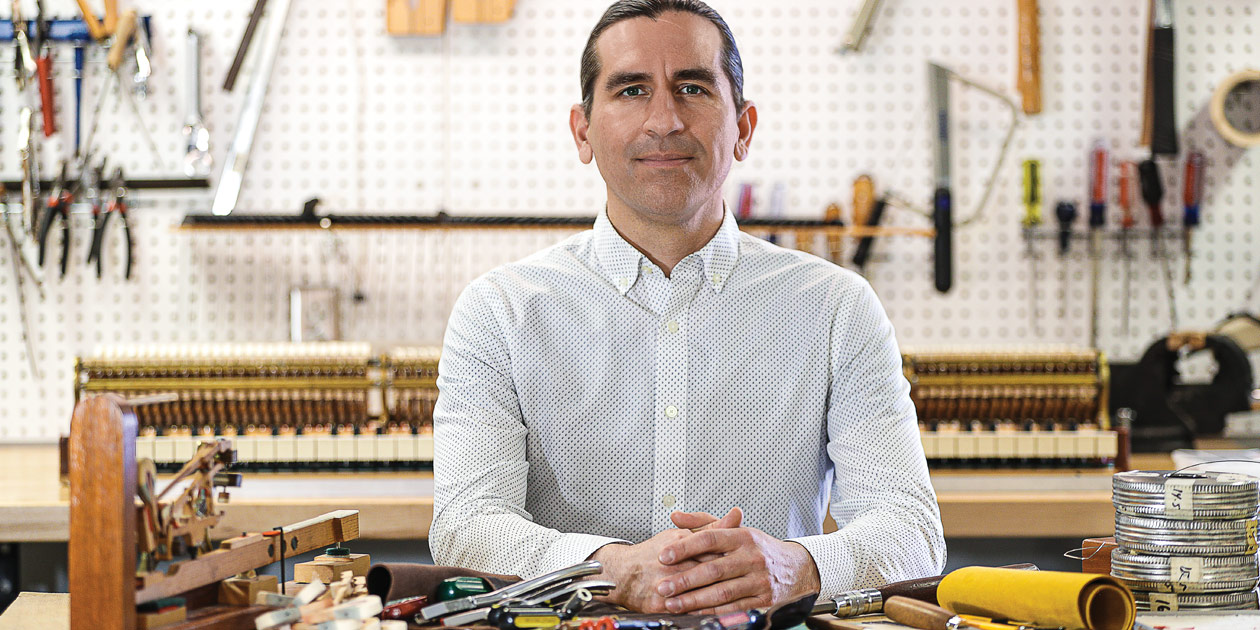 PHOTO: JOHN EMIGH
UI School of Music pianists turn to Jeremy Herrera to help them tune up for performances.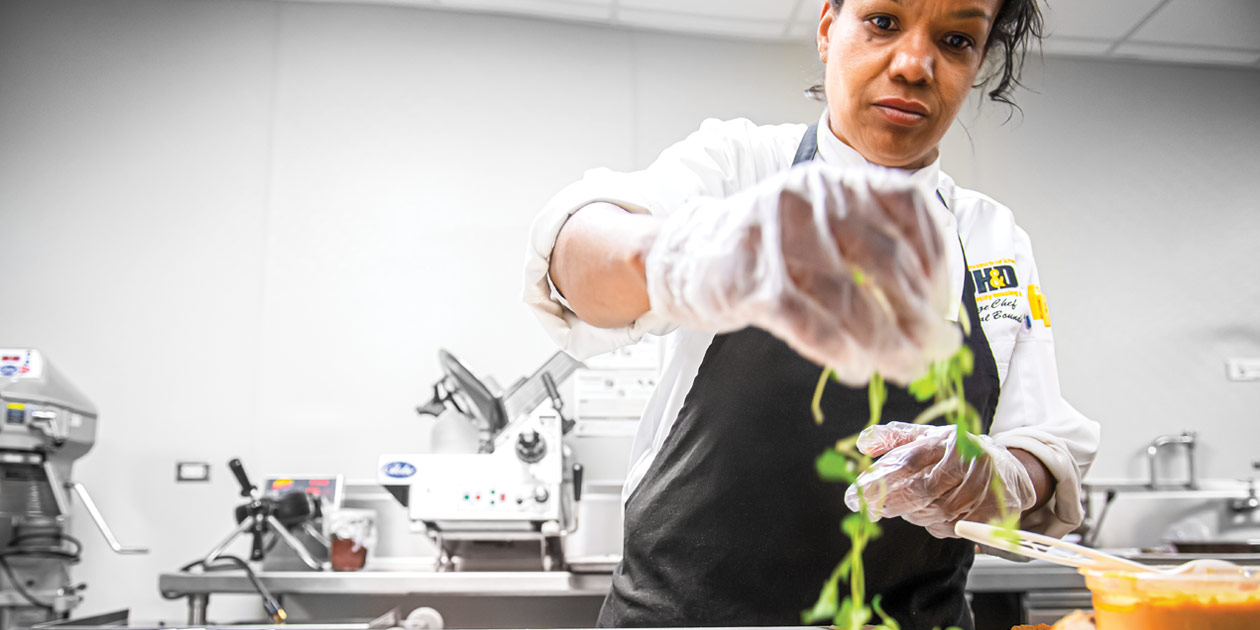 JUSTIN TORNER/UI OFFICE OF STRATEGIC COMMUNICATION
When it comes to feeding thousands of hungry UI students, Crystal Bounds has the skills to fit the bill.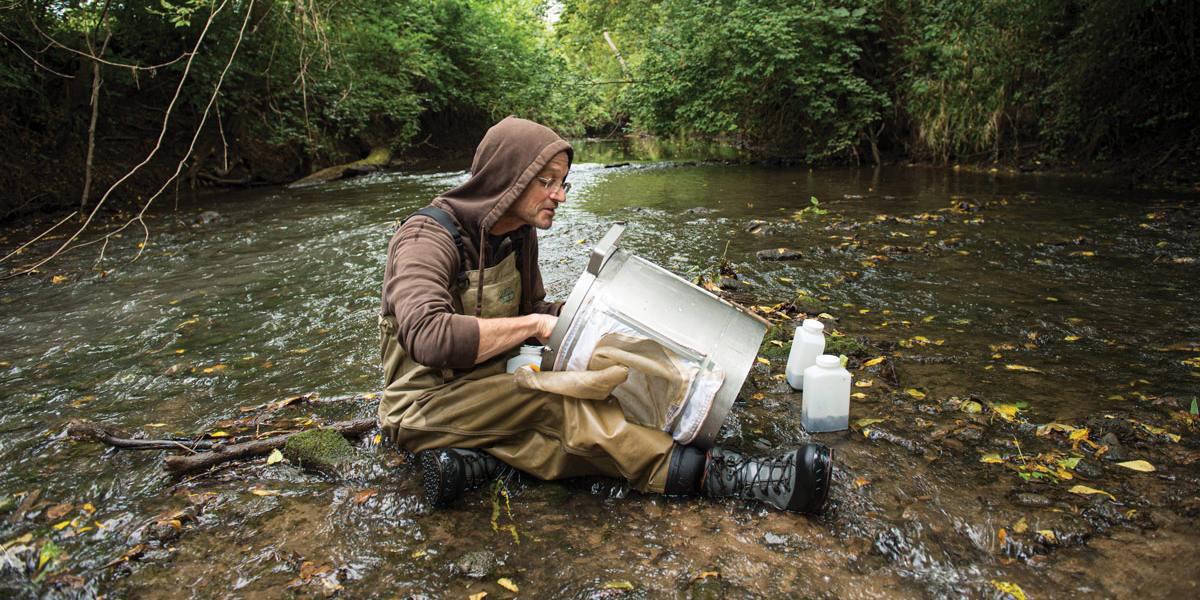 PHOTO: TIM SCHOON/UI OFFICE OF STRATEGIC COMMUNICATION
Todd Hubbard sloshes through creeks and streams in search of signs that speak to Iowa's environmental health.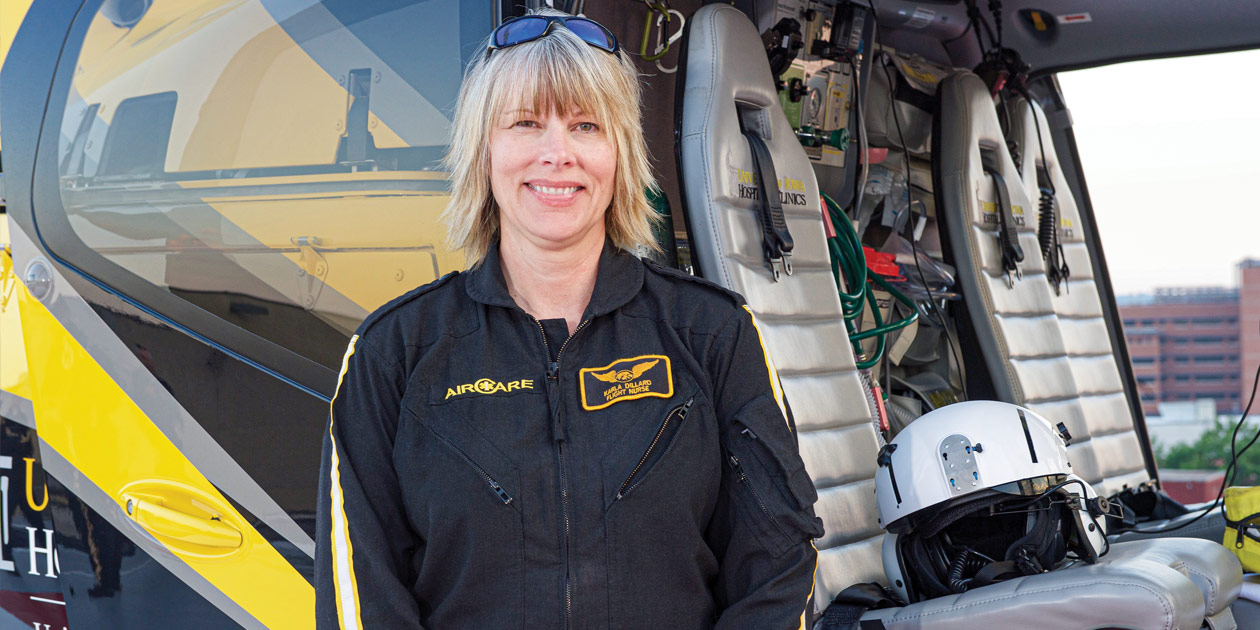 PHOTO: SUSAN MCCLELLEN/UI HEALTH CARE
Flight nurse Karla Dillard is ready to take to the air at a moment's notice to help treat trauma patients.
---
Back to the "Out of (the Ordinary) Office" feature index.