The University of Iowa's 24-hour online giving day benefits students across campus, including future pharmacists who receive mental health crisis training with the donated funds.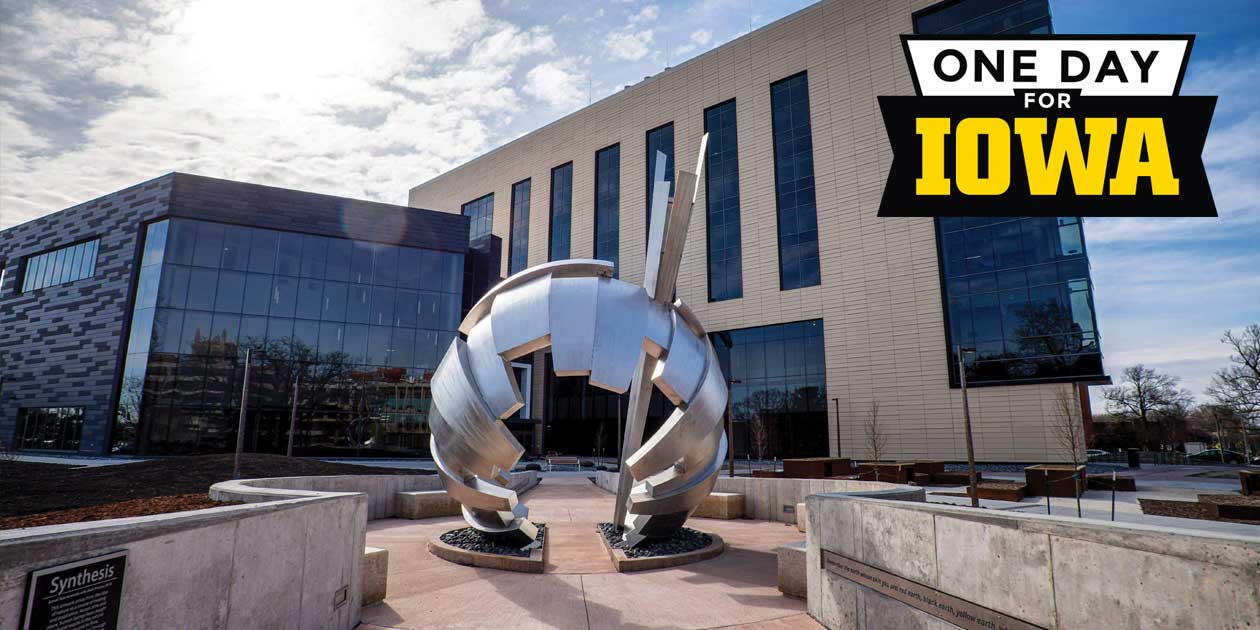 PHOTO: TIM SCHOON/UI OFFICE OF STRATEGIC COMMUNICATION
The College of Pharmacy is one of many areas on campus preparing for One Day for Iowa, an online giving day that supports the university's mission.
University of Iowa pharmacy students are better equipped to spot the warning signs of mental illness, thanks to donor support from One Day for Iowa —the university's 24-hour online giving day.
With funds donated to the College of Pharmacy, second-year doctoral pharmacy students receive training from CommUnity Crisis Services and Food Bank of Iowa City on how to intervene in mental health crises. They learn to ask about distressed moods, listen non-judgmentally, and refer patients to helpful resources.
"Mental illness often goes untreated, and because of the nature of their work, pharmacists are often in a position to reach out to people who may be showing signs of distress," says Matt Witry (08PharmD, 11CER, 13PhD), an assistant professor in the College of Pharmacy. "Pharmacists should be trained to pick up on warning signals and be able to refer people to services."
On Wednesday, March 24, Hawkeyes everywhere can make gifts to the College of Pharmacy or any other UI areas of choice during One Day for Iowa. They can also level-up their support by participating in limited—time challenges and matches that can make a donation go further—helping students, faculty, research, health care, athletics, and more. Participate at 1day.uiowa.edu
---