Students from the School of Planning and Public Affairs help revitalize an Iowa river city.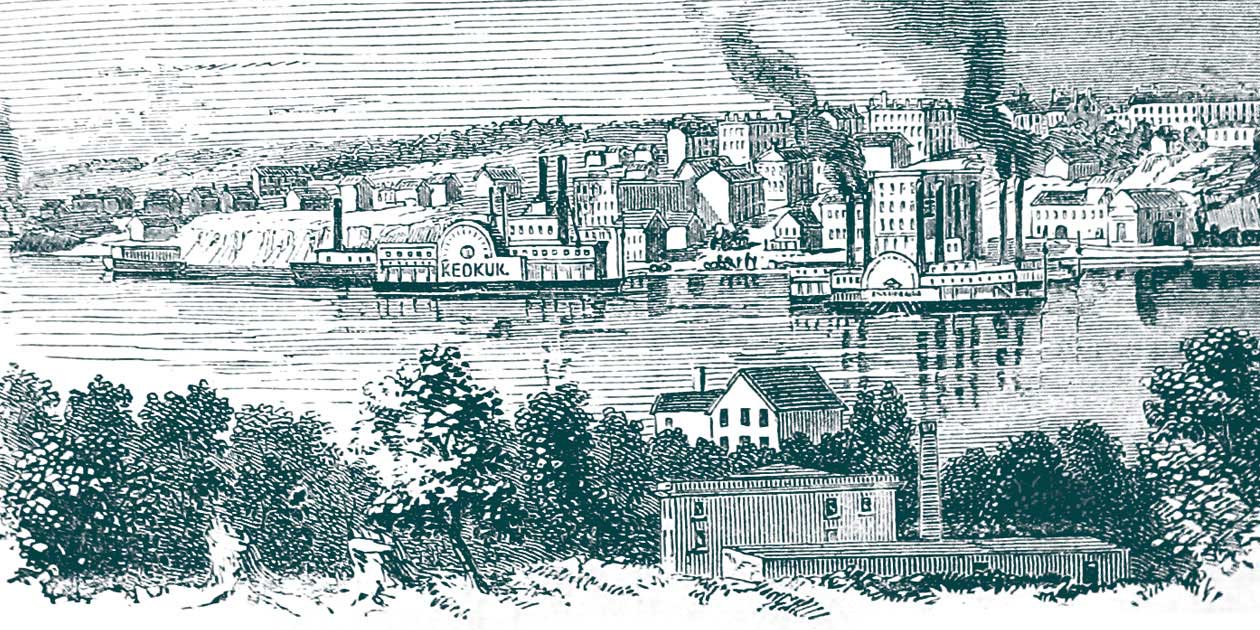 IMAGE: WIKIMEDIA COMMONS
Small cities throughout Iowa have been facing a population downturn over the past several decades due to the loss of manufacturing jobs. A capstone project within the newly renamed University of Iowa School of Planning and Public Affairs may help the community of Keokuk begin to rebound.
In August 2019, a group of urban and regional planning graduate students began creating a redevelopment plan for Keokuk's downtown district, which currently has a 30% vacancy rate and several neglected buildings. Over the course of two semesters, graduate students visited Keokuk regularly to seek input from the public and gather data on the condition of streets, sidewalks, and buildings.
In May, Iowa students presented a revitalization plan to the city, which included recommendations and funding opportunities. Recommendations included the redevelopment of a park along the Mississippi River, a community garden, and an open-air cinema. Shelley Oltmans, executive director for the Keokuk Area Chamber of Commerce, says the coronavirus pandemic has slowed progress, but the city plans to hold additional meetings about the recommendations and develop an action plan.
Graduate students like Sarah Helmer (03BA) relished the opportunity to reimagine the city. "The challenges we are facing in 2020 are so unique, and small cities need creative solutions," she says. "Revitalizing downtown is one way to strengthen a community."
Jerry Anthony, an associate professor at the UI School of Planning and Public Affairs, says graduate students took on four projects this past academic year—two in Keokuk, as well as one each in Tama and Iowa City. Capstone projects in Iowa's communities have been a hallmark of the urban and regional planning program since its founding in 1964. The projects are coordinated through the Iowa Initiative for Sustainable Communities, which organizes community engagement opportunities for students and faculty across campus.
"We work in a very practical, applied field, and what students learn in the classroom needs to be complemented with real-world experience," says Anthony. "These experiences help our students be better prepared and excel in their profession, and they help Iowa's communities because many do not have the resources to go and secure professional help."