Campus leaders help guide conversations on race.
Seven minutes and 46 seconds changed America. In that time, George Floyd suffocated to death on Memorial Day under the knee of a Minneapolis police officer. The gut-wrenching video seen around the world brought centuries of racial injustice to the forefront and calls for change nationwide, including in Iowa City.
In this time of soul-searching for the nation and our campus, the University of Iowa community is broaching difficult conversations and intensifying its efforts to end systemic racism.
This year, 40 senior university leaders—including all presidential cabinet members and deans—are participating in training through the Racial Equity Institute. A new fellowship program is recruiting promising postdoctoral students who will contribute to the diversity of the faculty, while a student success committee is working to improve four-year graduation rates for underrepresented students. The Food Pantry @ Iowa addresses food insecurity issues on campus, and the Hawkeye Completion Grants and Student Life Emergency Fund help remove financial barriers for students in need.
Alumni have also joined in to support the university's commitment to a welcoming, respectful, and inclusive campus. The Iowa Black Alumni Association and Iowa Black Alumni Network recently met with UI leaders to help them better understand and address the challenges Black students, staff, and faculty face. Some alumni are helping financially through their support of the UI Division of Diversity, Equity, and Inclusion, while others are expanding their awareness of racial equity issues through a series of alumni programs that includes diversity training and an upcoming Hawkeyes Give Back panel Oct. 20 about philanthropy for social justice.
With diversity among its core values, the university works to foster an equitable and inclusive environment for all who join the UI family. Hearkening back to the civil rights era on campus, protesters gather at the Old Capitol. Student representatives work to influence the university's response and bring healing. Professors share their expertise and provide learning opportunities for the community.
In the stories below, read perspectives from UI leaders—faculty, alumni, and a student guiding our conversations about racial equity.
---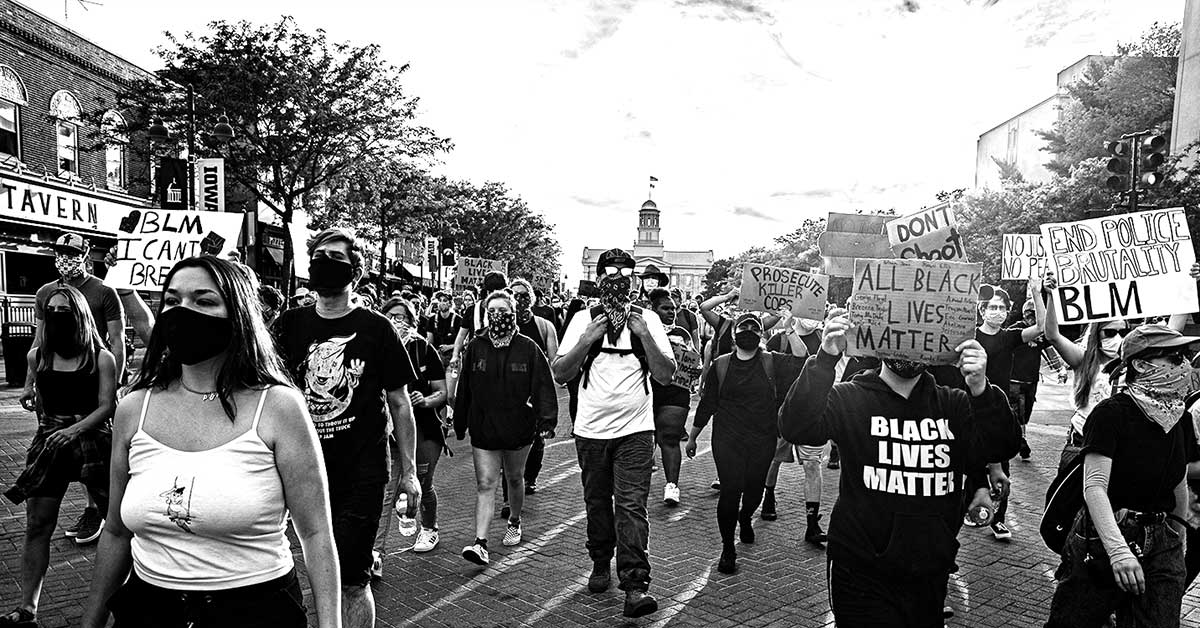 PHOTO: Tate hildyard/Daily iowan
The University of Iowa prides itself on a long history of firsts in the realms of equality and diversity. Rather than lean on past achievements, Iowa professor Ashley Howard urges us to reach new milestones for racial justice.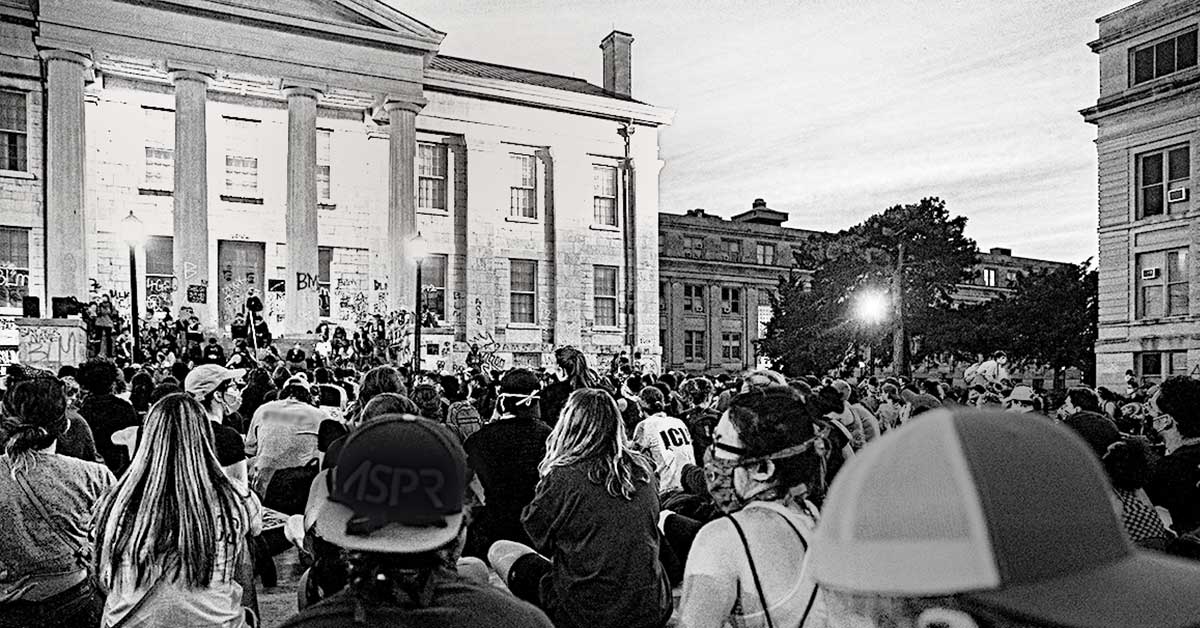 PHOTO: Tate hildyard/Daily iowan
Iowa professor Sherry K. Watt saw the peonies in her yard bloom when she gave them her time and energy. Similarly, transformational change can happen when each one of us commits to end racism.
---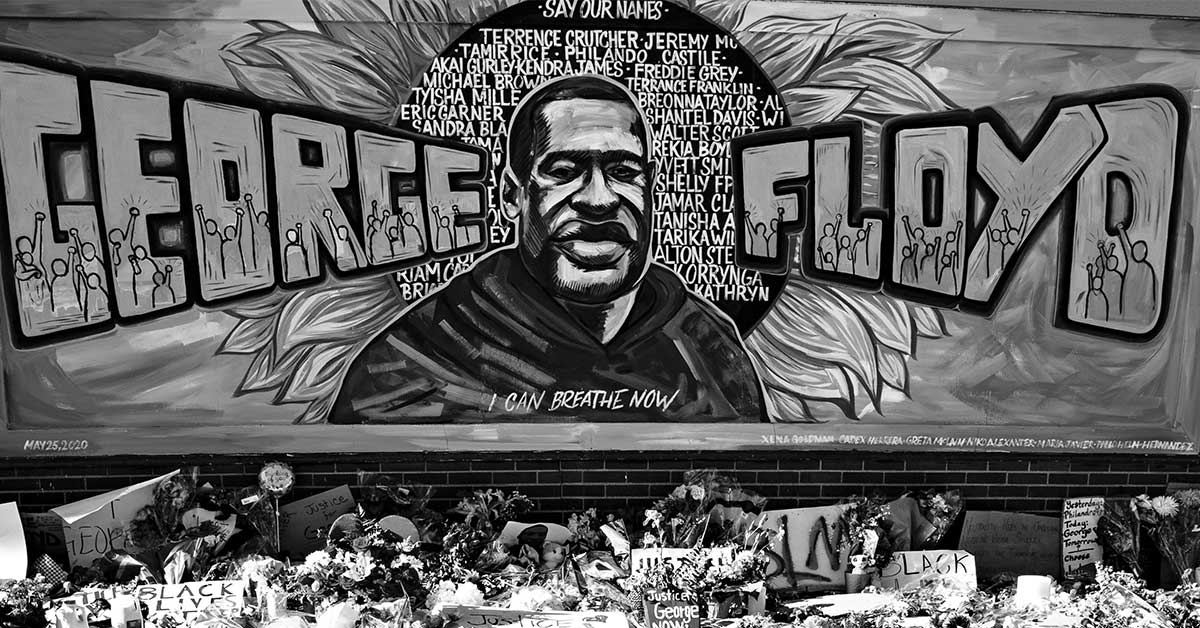 PHOTO: David Guttenfelder
When a national tragedy unfolded outside his doorstep, Iowa grad David Guttenfelder turned to his camera to capture the emotional aftermath. His photos show a city in anguish following the killing of George Floyd.
---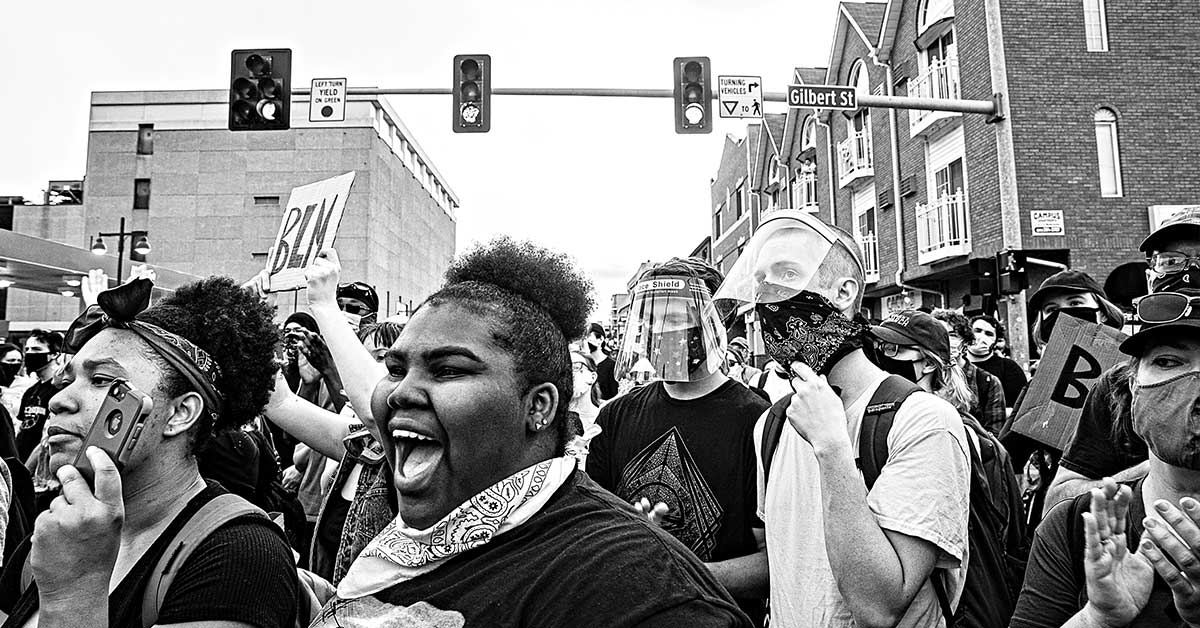 PHOTO: Tate hildyard/Daily iowan
Student government leader Ruth Kahssai reflects on her college experience as a Black woman at Iowa and explains why diversity is key to creating an ideal learning environment. Plus, learn ways you can help Iowa's underrepresented students.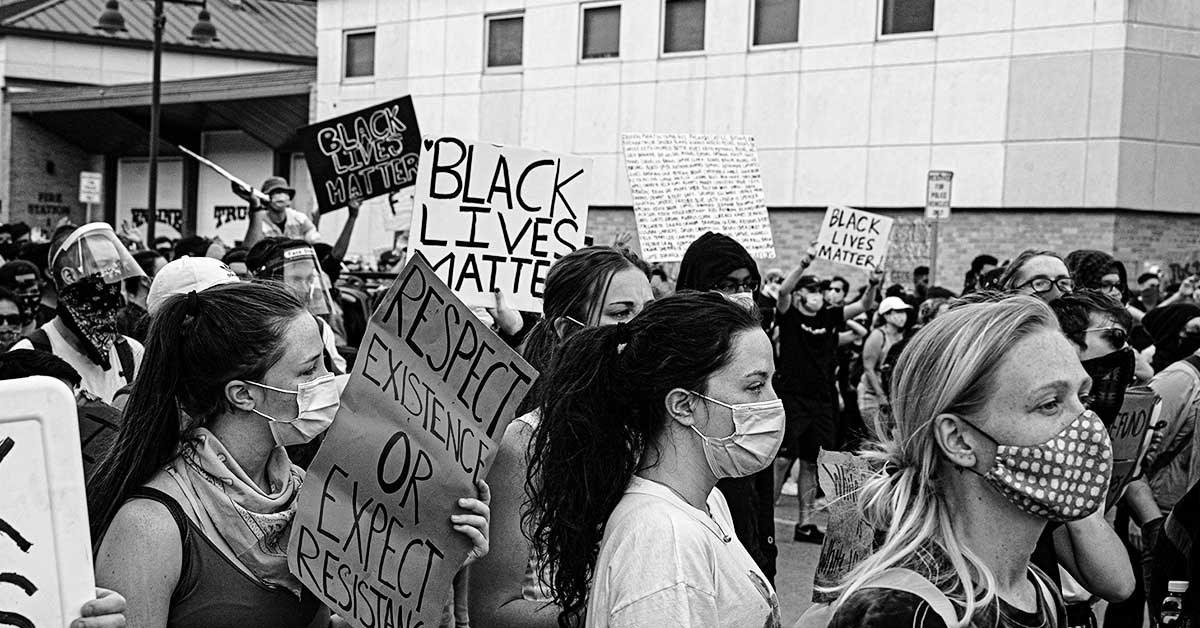 PHOTO: Tate hildyard/Daily iowan
College of Education graduate Eddie Moore Jr., who holds workshops across the country that empower participants to advocate for racial equity, answers common questions people ask about white privilege.
---