Iowa's Spencer Lee wins the prestigious Hodge Trophy during an abbreviated wrestling season.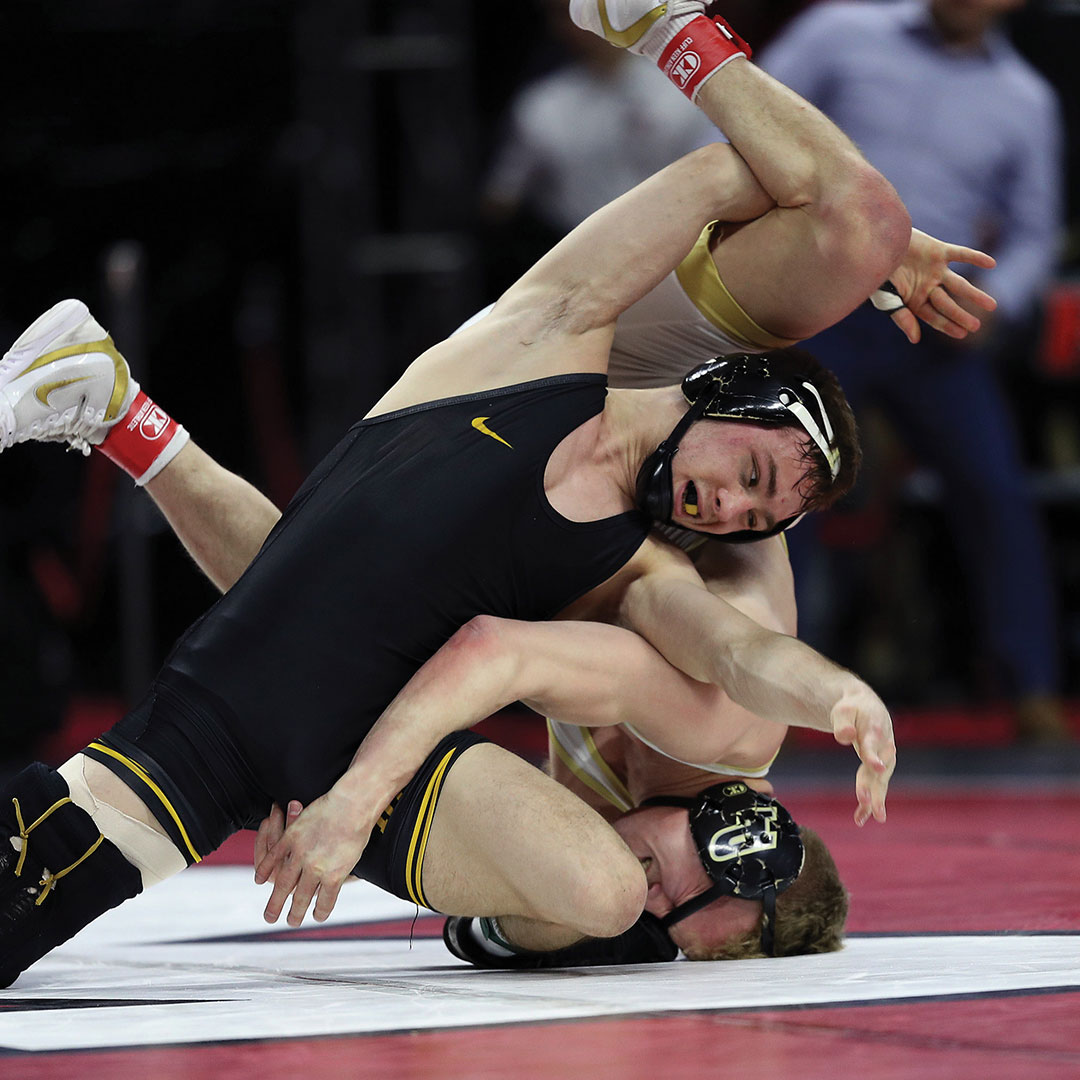 PHOTO: DARREN MILLER/UI ATHLETICS
There was no crowning moment on the NCAA medal stand, no team championship celebration, and no run for Olympic glory. What was supposed to be a banner year for Hawkeye wrestling star Spencer Lee and his teammates was cut painfully short by the COVID-19 pandemic.
Still, the two-time defending national champ made the most of his junior season. The 125-pounder went 18-0 and won the prestigious Dan Hodge Trophy, presented annually to the nation's most dominant wrestler. Before the season was canceled on the eve of the NCAA Championships, where top-ranked Iowa was the favorite to capture its first team title since 2010, the Big Ten Wrestler of the Year had outscored his opponents 234-18 and earned bonus points in all but one bout.
Lee opted to compete this past season despite it being an Olympic year, when many other top wrestlers took a redshirt to focus on training for Tokyo. But with the Summer Games postponed for a year, Lee has now shifted his focus to 2021.
"This was going to be a big year for me, in my mind," says Lee. "I was hoping to make the Olympic team and try to win an Olympic gold medal, win the Hodge. A lot of things. I got one of them, so there is something to be positive about. It was a little hard. You take what you can, be proud of it, happy about it, and move on."
Lee is the third Hawkeye in program history to win the Hodge Trophy since its inception in 1995, joining Mark Ironside (88BS) and Brent Metcalf (10BA). His coach, Tom Brands (92BS), was also named 2020 InterMat Coach of the Year.
---
Hawkeyes share why there's no better place for wrestling than Iowa City.