Graduate Iowa City Hotel joins forces with UI students to host safe and evening events on the weekends.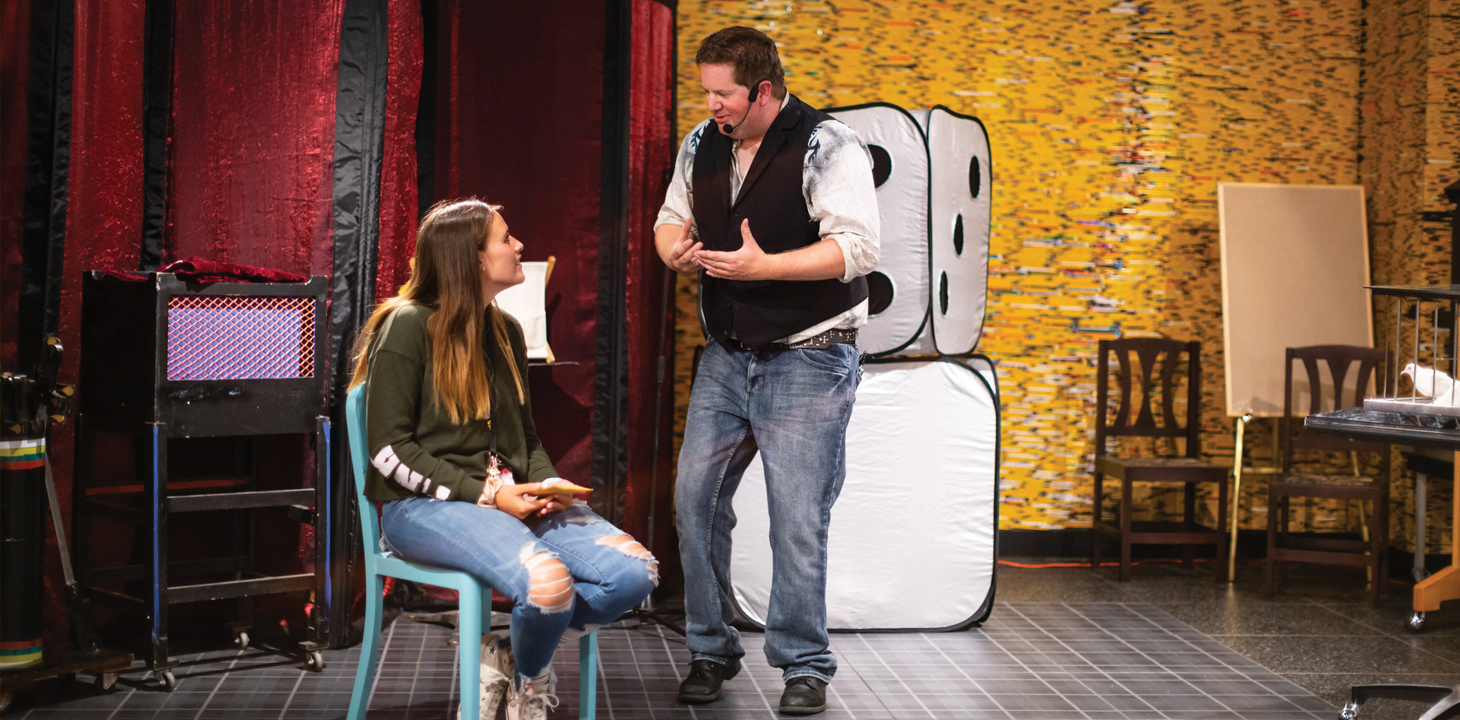 PHOTO: CODY COLLOGAN/UI DIVISION OF STUDENT LIFE
A new venue in the heart of downtown Iowa City aims to transform the late-night scene for the safety and well-being of students.
Graduate Iowa City Hotel recently donated $50,000 to the University of Iowa in support of weekend programming throughout the academic year that gives students an alternative to alcohol-related activities downtown. Through the partnership, students on the UI's Campus Activities Board host events such as magic shows, acoustic music, and a comedy series at the hotel and its Poindexter Coffeehouse.
"We are thrilled to provide a safe and exciting environment for this alternative programming where students feel supported and included," says Nik Kern, general manager of Graduate Iowa City. "We feel that, in a way, we are the living room to the community, so this is another opportunity for students and locals to experience and create memories at the hotel."
The UI has seen a 28% decrease in high-risk student drinking over the past decade, a statistic that Division of Student Life leaders only seek to improve with an ideal location on the Ped Mall to host fun, alcohol-free events. The partnership with Graduate Iowa City also enhances funding for UI student organizations to host other late-night cultural events, dances, and recreational programs.
"I would love to see students and the community come together at our events and connect over a laugh or a latte," says Katie Rasmuson, CAB executive director and a UI junior in nursing and public health. "Being a part of a community really helps students feel at home in a new, big place, and this partnership is something that will hopefully bring that to students."
---
View photos from the first show, featuring magician Eric Michaels, on the Division of Student Life's Flickr Site