CINDY SCHAMP (87MA)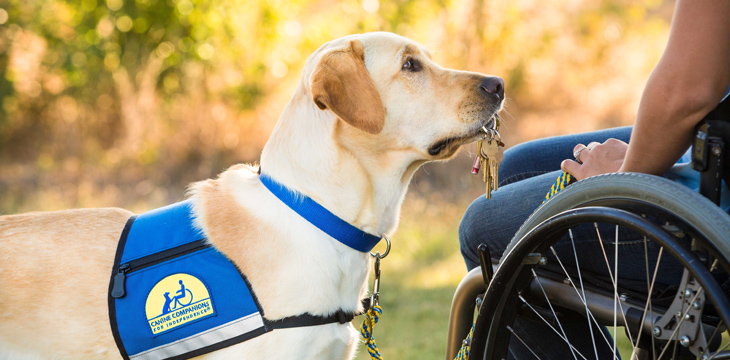 PHOTO: CHRIS KITTREDGE/CANINE COMPANIONS FOR INDEPENDENCE
Working in health care for more than 30 years, Cindy Schamp is used to collaborating with doctors and nurses to improve the patient experience. Now the president of Texas-based Baylor Scott and White Medical Center-Irving has introduced some four-legged colleagues to her team.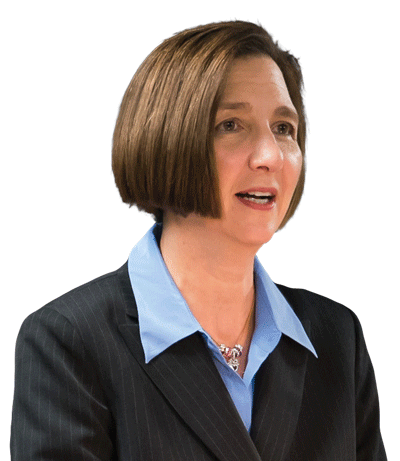 PHOTO: CHRIS KITTREDGE/CANINE COMPANIONS FOR INDEPENDENCE
With the help of Canine Companions for Independence, the first and largest assistance dog nonprofit in the U.S., Schamp led Baylor Scott and White in building a state-of-the-art assistance dog training center in Texas to better support individuals with physical and developmental disabilities. The center is also believed to be the first training facility in the country associated with a health care system.
Since the center opened just over two years ago, more than 60 assistance dogs have been trained and paired with children, adults, and veterans in the state of Texas, helping address a growing national need. Assistance dogs undergo two years of training and acquire more than 40 advanced commands to help a person with a disability live more independently.
Studies have shown that assistance dogs improve independence and quality of life for their handler, which fits well into the medical center's goals. "Providing personalized health and wellness—as well as exemplary care—strongly aligns with our mission," says Schamp. "There isn't anything more personal than having an assistance dog with you every morning."