A 24-hour giving day stretches dollars further for the black and gold.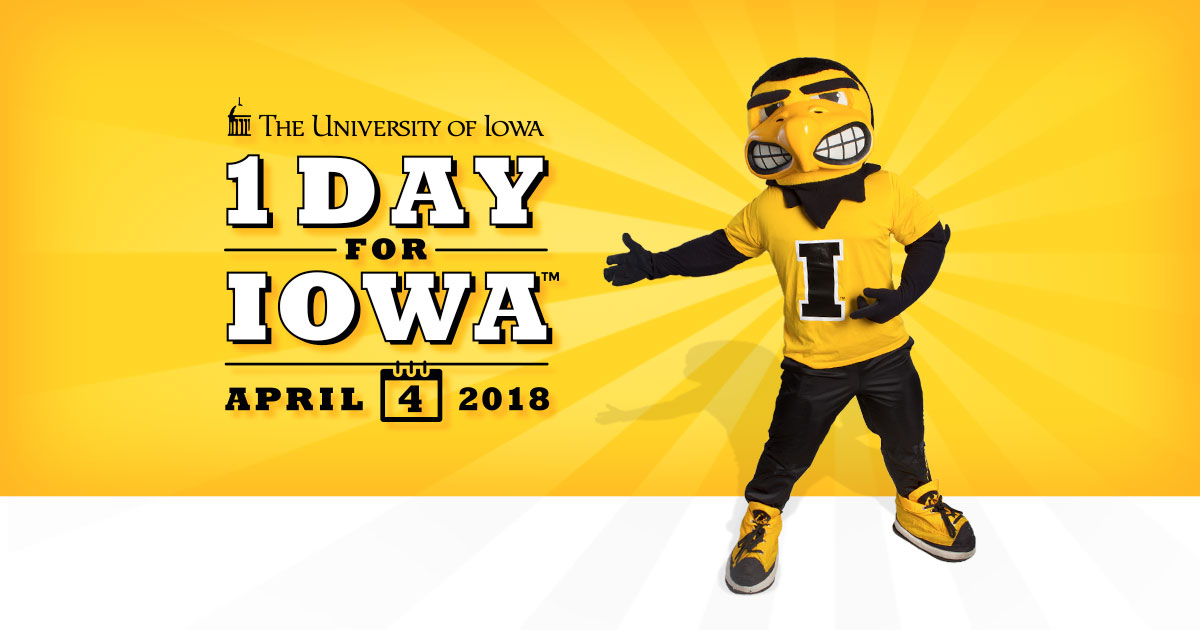 On April 4, Hawkeyes everywhere can show their support for the University of Iowa by giving back to the areas they care about most. One Day for Iowa—the UI's 24-hour giving day—encourages alumni, parents, friends, and fans to contribute to the strength of the university and take advantage of limited-time challenges that may increase the impact of their donation.
During the last One Day For Iowa in 2016, Hawkeyes from 44 states and 12 countries participated in the initiative, raising $2.1 million through 1,164 gifts in just one day. This year, the university hopes to increase participation, especially among recent graduates. John Pappajohn (52BSC), one of Iowa's most generous supporters, will provide up to a $20,000 match for any gifts made by current students or alumni who graduated between 2007 and 2017.
Recent grad Andrew Namanny (17BBA) says Pappajohn's matching dollars serve as motivation for him to participate this year. "I want to give back to help provide students with the same great opportunities I was fortunate to receive during my four years at Iowa. But, that can seem challenging when you only have $10 to spare," he says. "I want to spread the word about Mr. Pappajohn's match, because I know it will inspire other recent graduates."
The university also encourages parents to donate this year through a Parents Challenge, which will provide additional funding to the UI area that receives the most gifts during a designated period on giving day. Fran McCaffery, a UI parent and Iowa head men's basketball coach, chooses to support both Hawkeye athletics and the UI Holden Comprehensive Cancer Center. McCaffery's son, Patrick, was treated at Holden in 2014 for thyroid cancer. "Holden is considered one of the best comprehensive cancer centers in the world, but it needs money for its programs to continue to flourish," says McCaffery. "On One Day for Iowa, I'll be supporting Holden to find treatments and a cure for cancer."
---
For more information or to donate, visit 1Day.uiowa.edu or call 800-648-6973.