No matter your age or interests, this town has an adventure for you.
With the fall semester around the corner, students and faculty have begun their descent on Iowa City. Whether you are excited to revisit your favorite haunts or would like to discover something new, we've created a guide to having fun in your favorite college town.
We've tailored recommendations to various interests—the sports fanatic, culture vulture, and Hawkeye family. Coming in for game-day Saturday? We hope this helps complete your visit!
Go here to read other Web selections from the nationwide road trip we featured in July's online Iowa Alumni Magazine. For the entire digital edition, visit iowalum.com/magazine/digital/july17.cfm.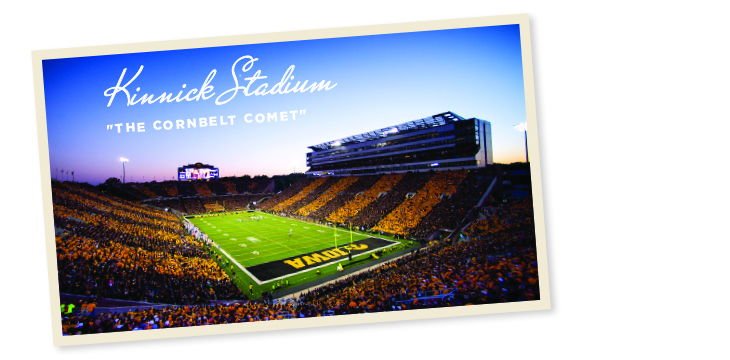 The Sports Fanatic
Start your weekend with Irish Eggs Benedict from Micky's Irish Pub. While sipping on a Micky's Mary, you can appreciate the antique oak and mahogany bar that previously graced the original Donnelly's Pub—mentioned in the W.P. Kinsella, 78MFA, novel that inspired Field of Dreams.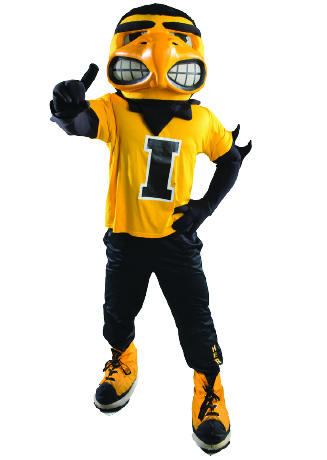 Shop at Tailgate Iowa for vintage-looking Hawkeye apparel, as well as T-shirts that commemorate local establishments such as John's Grocery, Pagliai's Pizza, and Prairie Lights.
Scale the 52 1/2-foot rock climbing wall at the Campus Recreation and Wellness Center. While there, float along the lazy river or lap the track with a bird's-eye view of the basketball courts and Olympic-sized pool used for the 2015 men's NCAA swimming and diving championships.
Satisfy your hunger with a buffalo wing basket from the Vine Tavern & Eatery (39 Second St., Coralville). Watch sports on one of many TV screens, admire the Hawkeye memorabilia, or sit on the outdoor patio.
Take selfies with the statues of three Hawkeye sports legends: football coach Hayden Fry (Iowa City/Coralville Area Convention and Visitors Bureau in Coralville), wrestling icon Dan Gable (main entrance of Carver-Hawkeye Arena), and Heisman Trophy winner Nile Kinnick, 40BA (Kinnick Stadium). While near Kinnick Stadium, you can also visit the lobby of the Richard O. Jacobson Football Operations Building, where the Hawkeyes' rivalry and bowl game trophies are on display.
View 100 years and three floors of Hawkeye history at the UI Athletics Hall of Fame and Museum.
Visit Terry Trueblood Recreational Area, a cherished haven for locals to experience the outdoors. Walk or bike around Sand Lake, fish, or rent a kayak, canoe, paddleboat, or paddleboard.
End your evening at the Big Grove Brewery and Taproom, a local business that opened this past spring in a former warehouse. Grab a pale ale, order a gourmet burger or street tacos, and take in the lively atmosphere that includes ping-pong, foosball, shuffleboard, sand volleyball, and cozy fire pits.

The Culture Vulture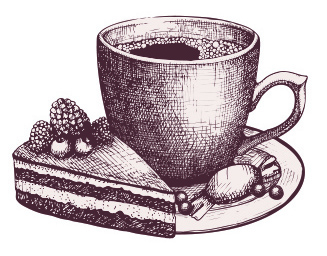 Try a cortado (a shot of espresso blended with warm milk) at Cortado Coffee & Café, which has already attracted the attention of Food Network star Alton Brown for its European-style espresso bar, wholesome Mediterranean food, and fresh pastries.
Take classes at one of the area's many specialty shops. Learn to knit, sew, quilt, or weave at Home Ec Workshop; design a bracelet at Beadology Iowa, create a terrarium or fairy garden at Moss; make pottery at Renee's Ceramic Café; or paint your own masterpiece at Brush and Barrel in Coralville.
Feed your cultural appetite with international cuisine from Dumpling Darling.
Catch a matinee at FilmScene, a nonprofit cinema that specializes in independent and classic movies.
Browse the Iowa Artisans Gallery, or pick up a screen-printed T-shirt that captures the zeitgeist at Raygun.
For a special treat, try a taro bubble tea from Bubble Pop inside the Old Capitol Town Center or visit Cliché Patisserie for Chinese and French-inspired pastries.
Walk down the hill to the Iowa Memorial Union to see works from the UI Museum of Art that are temporarily housed in the UIMA@IMU and Black Box Theater galleries. A Philip Guston in Iowa exhibit will be on display through January 2018.
Return downtown to follow in the footsteps of famous authors, whose words are engraved along the Iowa Avenue Literary Walk. Pick up their books and catch an author reading at nearby Prairie Lights.
Catch some live jazz over cocktails and dinner at the Clinton Street Social Club. Or head out to Coralville's 30Hop in the Iowa River Landing for "Rhythm and Brews" throughout the summer for rooftop concerts, craft beer, and New American fare.
Cap off the evening with a performance at the beautifully transformed Hancher Auditorium or the historic Englert Theatre. Riverside Theatre caters to those with a dramatic flair, while music lovers can rock on at the Mill, Yacht Club, Gabe's, or the Blue Moose Tap House.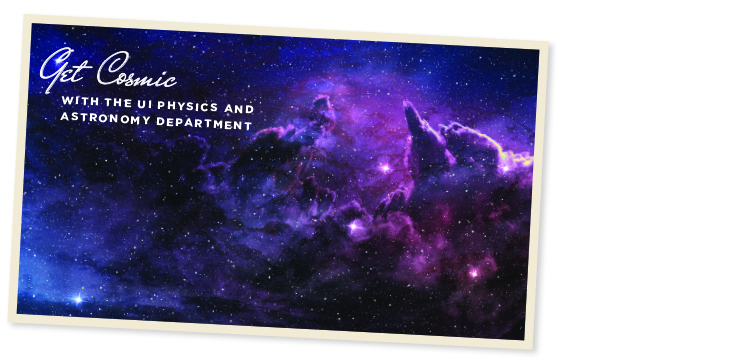 The Hawkeye Family
Parents and kids alike will enjoy the plethora of morning meal options at Bread Garden. Nearby, families can take advantage of the Ped Mall fountain, playground, and story time at the Iowa City Public Library.
Greet Rusty the Giant Sloth at Macbride Hall's Museum of Natural History, the oldest university museum west of the Mississippi River.
Eat lunch and play classic video games at Forbidden Planet pizzeria and arcade. At a quarter per machine and 50 cents for pinball, the prices are a throwback to the '80s.
The fun continues on Lower City Park's amusement rides, which celebrate their 65th anniversary this year.
Proceed to the Devonian Fossil Gorge, where families can walk among fossils scattered across a 375 million-year-old limestone ocean floor.
Head up to the Lake Macbride area and learn about injured birds of prey at the Iowa Raptor Center. At Lake Macbride State Park—the largest in Iowa—swim at the beach and hike the scenic trails.
Explore the Iowa Children's Museum in Coralville's Coral Ridge Mall. Families may also choose to shop, ice-skate in the mall's indoor arena, or take a ride on the carousel.
Eat "gore-met" at one of two new locations for the apocalyptic-themed Zombie Burger—in the Coral Ridge Mall food court or along Burlington Street in downtown Iowa City.
For dessert, try Molly's Cupcakes, winner of the Food Network's Cupcake Wars.
Make it a star-studded night atop the roof of Van Allen Hall, where members of the UI's Department of Physics and Astronomy will help you interpret the celestial wonders you see through the telescope.

Classic Haunts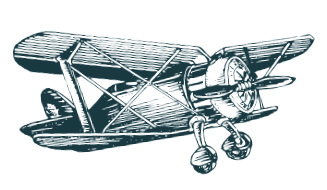 22 S. Clinton St.
The Airliner has been a fan favorite since 1944. With its pizza specials and Hawkeye spirit, the sports bar becomes particularly lively on home football Fridays when the Iowa Pep Band makes its rounds. So many memories are wrapped up in this prime downtown hot spot, where many students have met their future spouses among the barstools. Famous past patrons include Revolutionary Road author Richard Yates; retired NBC anchor Tom Brokaw, who has a booth dedicated in his honor; and actor Ashton Kutcher, who was first discovered here by a modeling scout.
Watch the making of an Airliner taco pizza on the Big Ten Network's Campus Eats.
214 N. Linn St.
Beloved for its omelets, burgers, and legendary pie shakes, the Hamburg Inn No. 2 has been a mainstay of Iowa City's Northside for nearly 70 years. It also attracts interest leading up to Iowa's first-in-the-nation caucuses. Politicians such as Ronald Reagan, Bill Clinton, and Barack Obama have regularly made this charming classic diner a campaign stop to meet everyday Iowans. In turn, customers drop coffee beans in jars by the cash register to vote for their favorite candidates in the Iowa Coffee Bean Caucus.
Read IAM's profile on the Hamburg Inn's new owner.
Learn about the Iowa Coffee Bean Caucus on the Big Ten Network's Campus Eats.
115 Iowa Ave.
One of the oldest establishments in downtown Iowa City, Joe's Place recently underwent renovations, but remains a popular hangout with its pool tables, free popcorn, and beer garden. Patrons can now order custom, fire-baked pizzas through an inside window shared with new next-door restaurant PiZan, and the bar will also soon be home to the city's first rooftop dining patio.
120 E. Burlington St.
Step through the wooden saloon doors to enter the epicenter of Iowa City's blues and folk music scene. Since 1962, the Mill has been the preferred venue of such nationally and internationally acclaimed artists as Greg Brown; Iris DeMent; Bo Ramsey, 87BA; Pieta Brown, 96BA; Dave Moore; and Dave Zollo. In recent years, the American/Italian restaurant has also hosted events for Iowa City's annual Mission Creek Festival, bringing new literary and musical talent each spring.
302 E. Bloomington St.
For 55 years, passersby have stopped to watch employees in pristine white uniforms and paper hats prepare fresh pizza dough and toppings through Pagliai's storefront window. Recently named best pizza in the state of Iowa by USA Today College, Pagliai's maintains its proud family tradition of baking thin-crust pizza in a stone hearth. The Palace Special—crowned with sausage, beef, pepperoni, mushroom, and onion—remains the most popular menu item.
Watch a commercial for Pagliai's.