Going Places with the IOWA Clubs
In the July digital of Iowa Alumni Magazine, we take you on a nationwide summer road trip with a little help from our IOWA Clubs. We asked more than 50 club leaders across the country (and world) about their cities, the first places they'd take a visitor, and where local Hawkeyes hang out.
From the responses received, we created a travel guide for you to use to find Iowa faithful wherever you go. And they're everywhere! Whether you are just passing through or a new resident to one of these places, hopefully this information can come in handy.
Below, you can see a sampling of our southern clubs, or click here for the entire digital edition. For a complete listing of IOWA Clubs, visit www.iowalum.com/clubs.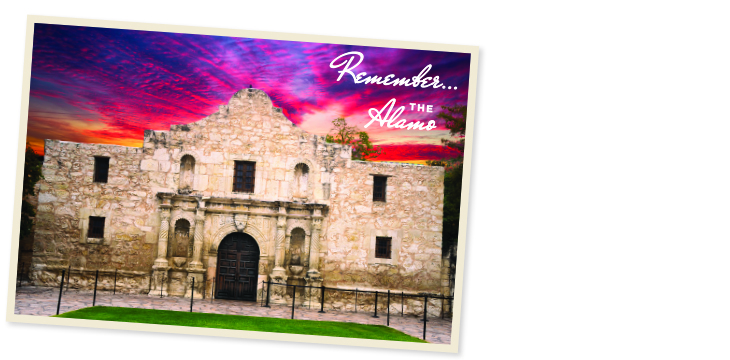 San Antonio, Tx
1,147 Alumni and friends
Notable Hawkeye:
Iowa Writers' Workshop alumnus Andrew Porter, 98MFA, who won the Flannery O'Connor Award for his book, The Theory of Light and Matter, teaches at Trinity University.
Iowa connection:
The Iowa football team has made four trips to the Alamo Bowl, including Kirk Ferentz's first bowl victory as head coach in 2001.
Hawkeye hangout:
Dave & Buster's at the Crossroads.
Must-see:
The Alamo, the site of the famous 1836 battle, is Texas' most-visited historic landmark.
The River Walk is lined with shops, restaurants, museums, and public art.
El Mercado, a three-block plaza, is the largest Mexican market in the U.S.
Travel tip: "Check out the World Heritage Tour of San Antonio, which includes many historic venues. Also, the Majestic and Tobin theaters are located downtown and offer a wide variety of performances." San Antonio IOWA Club president Brian Davis, 67BS, 73MD
Club contact: alumni-sanantonio@uiowa.edu
Off the beaten path:
The Menger Hotel dates to the pioneer days and is the oldest operating hotel in the U.S. west of the Mississippi.
Best view:
The 750-foot-tall Tower of the Americas is capped by a revolving restaurant and observational deck that offer a panoramic vantage of the city.
Iowa pride:
Affectionately known as the Panther Hawks, a group of University of Northern Iowa alumni faithfully attend the San Antonio IOWA Club's game watches alongside the Hawkeye supporters.
Upcoming IOWA Club events:
Club leaders hope to schedule an Iowa outing to a San Antonio Spurs basketball game next season.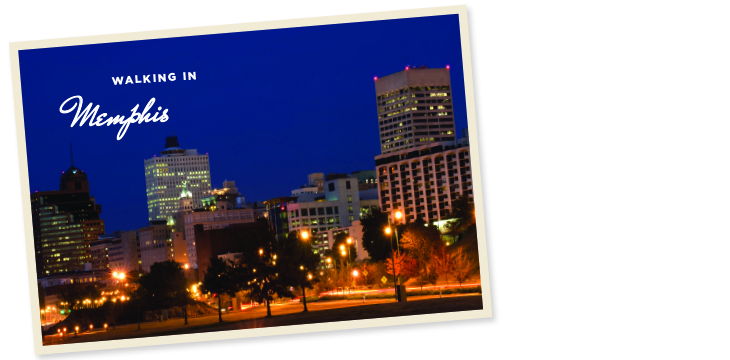 Memphis, Tn
2,874 Alumni and friends
Notable Hawkeyes:
Jay Sieleman, 75BA, 78JD, retired CEO of the Blues Foundation and 2015 UIAA Distinguished Alumni Award winner.
Iowa connection:
UI Alternative Spring Break groups have traveled the last several years for service projects in Memphis, where IOWA Club members treat them to a barbecue dinner.
Hawkeye hangout:
Ty's Smokehouse in suburban Bartlett serves up award-winning Memphis-style barbecue and genuine Iowa tenderloins, and is owned by IOWA Club members Tim Theisen and Daryl Helle.
Must-see:
Graceland, Elvis Presley's home-turned-shrine, features mansion tours, exhibits, and the King's collection of cars and private jets.
The Memphis Pyramid is a former sports arena that now houses a Bass Pro Shop megastore, fine dining, a luxury hotel, and an observation deck overlooking the Mississippi River.
Beale Street, billed as the home of the blues, is filled with music, food, and festivities.
Travel tip: "Immerse yourself in the diverse culture grounded in a strong Southern heritage, and appreciate the warmth and generosity of Memphis citizens." Memphis IOWA Club president Tom Halupnik, 70BBA
Club contact: halupnik03@aol.com
Off the beaten path:
While Elvis' Sun Studio is known as the birthplace of rock 'n' roll, music lovers won't want to miss the Stax Museum of American Soul Music and the Blues Hall of Fame Museum.
Best view:
Big River Crossing, the nation's longest pedestrian and bicycling bridge, spans the Mississippi River and lights up at night with an array of LED colors.
Iowa pride:
Club members traditionally toast Hawkeye victories—and maybe even the occasional loss—with a shot of cinnamon schnapps.
Did you know?
Memphis has been called the Barbecue Pork Capital of the World, thanks in large part to its role as host of the World Championship Barbecuing Contest each May.
Upcoming IOWA Club events:
The club will host its annual football kickoff event in August, followed by weekly game watches at Ty's Smokehouse.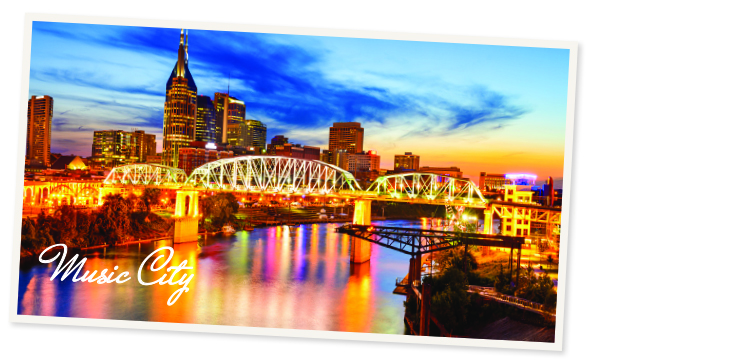 Nashville, Tn
1,488 Alumni and friends
Notable Hawkeyes:
Former Hawkeye quarterback and newly drafted San Francisco 49er C.J. Beathard, 16BS, grew up in Nashville and is the son of country music songwriter Casey Beathard.
Iowa connection:
TV actor Riley Smith, an Iowa native and Hawkeye fan, frequented the club's game watches while in town filming the ABC series Nashville.
Hawkeye hangout:
Bailey's Sports Grille on Broadway.
Must-see:
The Grand Ole Opry has showcased country music's biggest stars for more than 90 years.
The Honky Tonk Highway, a row of rollicking bars and music venues, is a big reason why Nashville is known as Music City.
Centennial Park's Parthenon was built in 1897 as a full-scale reproduction of the ancient Greek landmark and today hosts art exhibitions and other events.
Did you Know? "In 1983, a team of Nashville musicians recorded a record called "Hawkeye Boogie"—a country music tribute to Iowa's fans and teams."
Club contact: alumni-nashville@uiowa.edu
Off the beaten path:
Downtown Franklin is a throwback district that describes itself as "14 miles and 100 years from Nashville."
Best view:
Love Circle in the Vanderbilt neighborhood is known by amorous locals for its sweeping views of the city.