Going Places with the IOWA Clubs
In the July digital of Iowa Alumni Magazine, we take you on a nationwide summer road trip with a little help from our IOWA Clubs. We asked more than 50 club leaders across the country (and world) about their cities, the first places they'd take a visitor, and where local Hawkeyes hang out.
From the responses received, we created a travel guide for you to use to find Iowa faithful wherever you go. And they're everywhere! Whether you are just passing through or a new resident to one of these places, hopefully this information can come in handy.
Below, you can see a sampling of our midwest clubs, or click here for the entire digital edition. For a complete listing of IOWA Clubs, visit www.iowalum.com/clubs.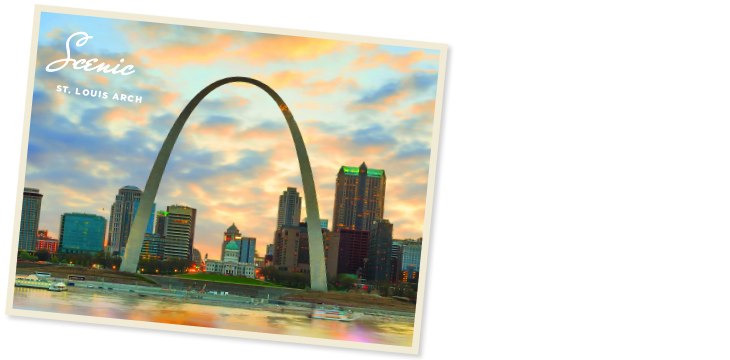 St. Louis, Mo
2,764 Alumni and friends
Notable Hawkeye:
Playwright Tennessee Williams, 38BA, grew up in St. Louis and is buried here. Football players Marvin McNutt Jr., 11BA; Adrian Clayborn, 10BA; and Christian Kirksey, 14BS, are also St. Louis natives.
Hawkeye hangout:
Weber's Front Row in Webster Groves.
Must-see:
The Anheuser-Busch Brewery—the tradition-steeped company's oldest and largest brewing location—hosts daily tours, as well as special events in its Biergarten.
City Museum is a whimsical, maze-like playhouse created by a St. Louis artist in an old shoe factory.
Missouri Botanical Garden features a Japanese strolling garden, an 1850 estate home, and one of the world's largest collections of rare orchids.
Travel tip: "St. Louis has one of the best systems of biking and hiking trails. If you love nature but want to be close to a bigger city, this is a great place to live." St. Louis IOWA Club president Jill Serbousek, 98BBA
Club contact: alumni-stlouis@uiowa.edu
Off the beaten path:
The Central Library reopened in 2012 downtown after two years of restoration work and offers architectural tours of its grand halls.
Best view:
The Gateway Arch, the tallest man-made monument in the nation, offers views of up to 30 miles in each direction.
Upcoming IOWA Club events:
A student send-off event in July and a scholarship dinner with Hawkeye great Chuck Long, 85BBA, in August.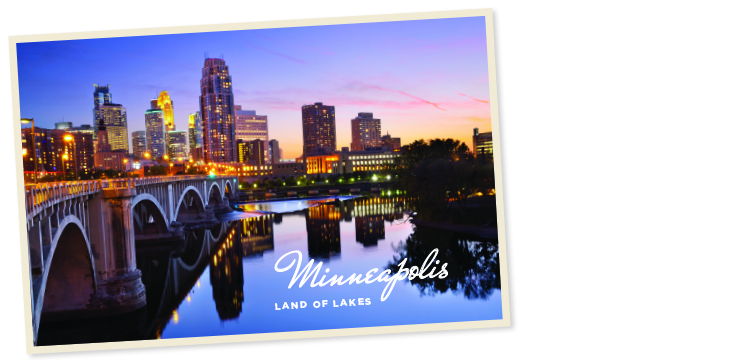 Twin Cities, Mn
12,109 Alumni and friends
Notable Hawkeyes:
Former U.S. Senator and St. Paul Mayor Norm Coleman, 76JD, and former FBI Special Agent and TIME Person of the Year Coleen Rowley, 80JD.
Iowa connection:
Minneapolis and Iowa City compete for hosting honors each year for one of the best traveling trophies in college football—Floyd of Rosedale.
Hawkeye hangout:
Must-see:
The Minneapolis Sculpture Garden, with its iconic Spoonbridge and Cherry, is an 11-acre park with more than 40 works of art near the Walker Art Center.
The Minneapolis Institute of Art has an 80,000-piece collection spanning 5,000 years of world art and culture.
The Guthrie Theater houses three stages showcasing classic and contemporary plays.
Travel tip: "Minnesota is the land of 10,000 lakes, and Minneapolis has several lakes that are very popular with local residents, including Lake Harriet, Lake Calhoun, Lake of the Isles, and Lake Nokomis." Twin Cities IOWA Club president Joel Boon, 06MPH, 06JD
Club contact: joel.boon@gmail.com
Best view:
Minnehaha Park features a 53-foot waterfall, limestone bluffs, and striking vantages of the Mighty Mississippi.
Iowa pride:
University of Minnesota fans have been known to chant, "Who hates Iowa? We hate Iowa!" at football games, so the Twin Cities IOWA Club slogan is, "Who loves Iowa? We love Iowa!"
Upcoming IOWA Club events:
A summer softball tournament with local alumni from other Big Ten schools, and a golf tournament with alumni from Iowa State, UNI, and Drake.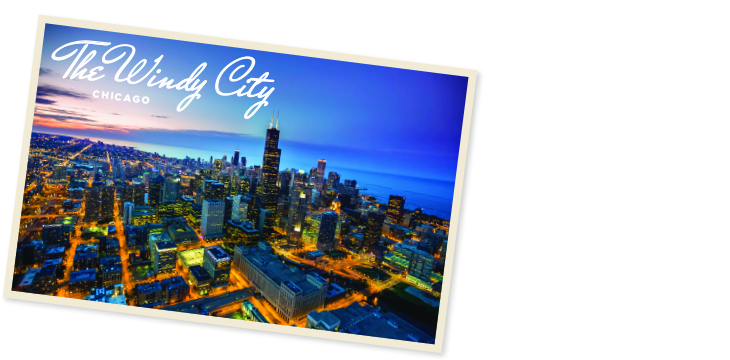 Chicago, il
36,145 Alumni and friends
Notable Hawkeyes:
Bridget Coughlin, 99PhD, is president and CEO of the Shedd Aquarium, while Richard Lariviere, 72BA, is president and CEO of the Field Museum.
Iowa connection:
Known affectionately by many as Iowa City East, Chicago is home to the most UI alumni of any city outside of the Hawkeye State.
Hawkeye hangout:
Theory and Tavern on Little Fort.
Must-see:
Cloud Gate in Millennium Park is a gleaming stainless-steel sculpture known informally as the Bean.
Michigan Avenue is one of the nation's most famous shopping destinations and known as the Magnificent Mile.
Wrigley Field, the brick and ivy-covered home of the Cubs, is one of baseball's oldest and most revered stadiums.
Travel tip: "Don't forget to wear your Hawkeye gear if you're walking around anywhere in Chicago. You're bound to run into some fellow Hawkeyes." Chicago IOWA Club president Brett Koch, 07BBA
Club contact: brett.koch@gmail.com
Off the beaten path:
Kingston Mines, a longtime North-side blues haunt, showcases two bands a night, seven days a week.
Best view:
The Skydeck atop Willis Tower—the tallest building in the western hemisphere—has glass-floored balconies that look 103 stories down to the street.
Iowa pride:
Chicago IOWA Club members square off against Iowa State alumni in an annual flag football game for Windy City bragging rights.
Upcoming IOWA Club events:
Big Ten Night at Wrigley Field is Sept. 12, and a pregame tailgate is in the works Oct. 21 when the Hawkeye football team visits Northwestern.