Going Places with the IOWA Clubs
In the July digital of Iowa Alumni Magazine, we take you on a nationwide summer road trip with a little help from our IOWA Clubs. We asked more than 50 club leaders across the country (and world) about their cities, the first places they'd take a visitor, and where local Hawkeyes hang out.
From the responses received, we created a travel guide for you to use to find Iowa faithful wherever you go. And they're everywhere! Whether you are just passing through or a new resident to one of these places, hopefully this information can come in handy.
Below, you can see a sampling of our western clubs, or click here for the entire digital edition. For a complete listing of IOWA Clubs, visit www.iowalum.com/clubs.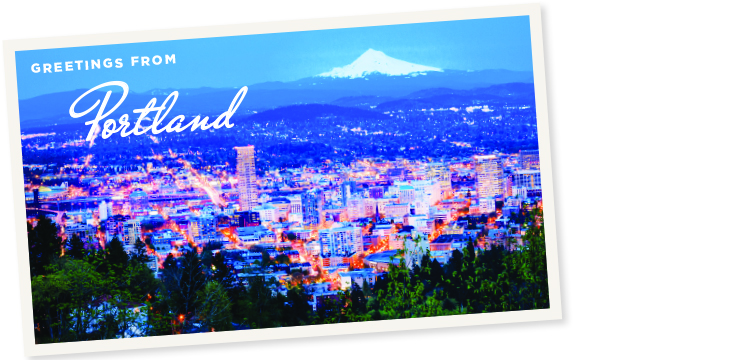 Portland, Or
1,759 Alumni and friends
Notable Hawkeye:
Former UI fullback Cliff King works with some of the NFL's biggest stars as a regional field manager for Nike football marketing in the Portland area.
Iowa connection:
The UI Rec Building's new world-class, 200-meter indoor track hosted its first races here. The banked track was built for the 2016 Track and Field Indoor World Championships before being disassembled and moved to Iowa.
Hawkeye hangout:
Tom's Pizza and Sports Bar.
Must-see:
Washington Park—called "Portland's backyard"—includes a zoo, arboretum, gardens, museums, and memorials.
Coffee shops and breweries abound in this city, which is famous for its bean and barley brews.
Powell's City of Books, the world's largest new and used bookstore, is a literary landmark that covers an entire city block.
Travel tip: "In the summer, bring your hiking boots for the mountains and sandals for the coast. Winters, prepare rain gear for the city and snowshoes/skis to explore Mount Hood." Portland IOWA Club president Irene Lee, 04BA
Club contact: irene.aerie.lee@gmail.com
Off the beaten path:
Try Voodoo Doughnut for its whimsical creations, or visit Blue Star Donuts, billed as gourmet "donuts for grownups."
Best view:
Portland City Grill sits on the 30th floor of a downtown tower and serves seafood, steak, and views of the Cascade Mountains.
Did you know?
Oregon is one of five states with no sales tax, making the area—home to companies like Columbia Sportswear, Nike, and Keen—a popular shopping destination.
Upcoming IOWA Club events:
UI alumni will attend the Oregon Brewers' Festival—one of the nation's longest-running craft beer gatherings—July 26-30.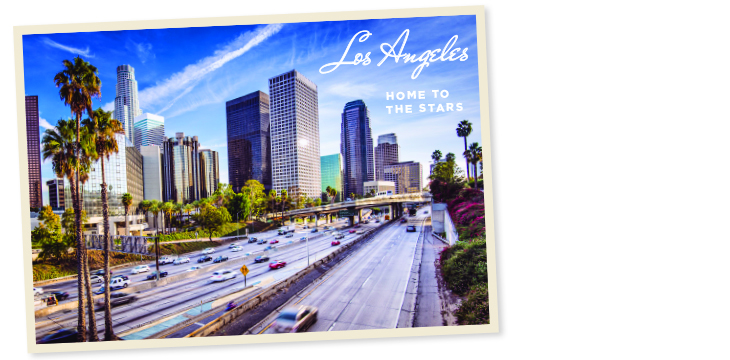 Los Angles, Ca
4,377 Alumni and friends
Notable Hawkeyes:
Late actor Gene Wilder, 55BA; actor Ashton Kutcher; actor/comedian Tom Arnold; screenwriter Diablo Cody, 00BA; and author Reza Aslan, 02MFA.
Iowa connection:
The Hawkeyes have traveled to six Rose Bowls, most recently in 2016, when the L.A. club rolled out the red carpet for tens of thousands of Iowa fans.
Hawkeye hangout:
Barney's Beanery on the Santa Monica Promenade is the area's top game watch site. The club also meets at Barney's Pasadena and Redondo Beach locations.
Must-see:
The Comedy Store and Laugh Factory are legendary stand-up venues where you might catch a surprise appearance from the likes of Dave Chappelle, Sarah Silverman, or Chris Rock.
Star gaze on the Hollywood Walk of Fame, then see a locally-sourced blockbuster at historic Grauman's Chinese Theatre.
The Santa Monica Pier, with its ocean-side Ferris wheel and amusement park, is a SoCal landmark.
Travel tip: "You'll find people who have never visited Iowa, but have great respect for the Hawkeyes." L.A. IOWA Club president Isaiah Scales, 04BA
Club contact: isaiah.scales@fox.com
Off the beaten path:
The nation's food truck craze was born in L.A., where mobile kitchens serve everything from gourmet tacos to lobster.
Best view:
Hikers who trek to the top of Runyon Canyon are rewarded with a stunning vista.
Iowa pride:
Los Angeles Rams offensive tackle Andrew Donnal, 14BS, and sports broadcaster Anthony Herron, 06BA, are among the famous alumni who have stopped by L.A. IOWA Club game watches.
Upcoming IOWA Club events:
The club has planned a special event to celebrate the career of Los Angeles Kings broadcaster Bob Miller, 60BA, who called hockey games for 44 years before recently retiring.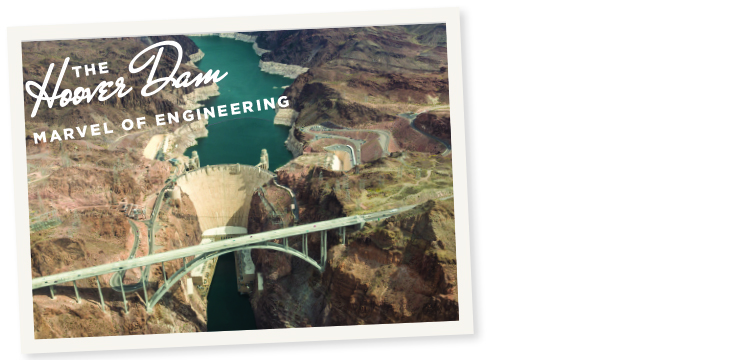 LAs Vegas, Nv
1,166 Alumni and friends
Iowa connection:
A $25 million gift from Las Vegas casino magnate Steve Wynn funded the UI's Stephen A. Wynn Institute for Vision Research.
Hawkeye hangout:
The Las Vegas IOWA Club will host game watches in a new location this fall. Watch the club's Facebook page and website for details as they're announced.
Must-see:
The Fountains of Bellagio delight onlookers several times an hour with their dazzling music, light, and water shows.
The Hoover Dam, one of the greatest engineering feats of the 20th century, draws more than a million visitors a year.
Cirque du Soleil's blend of illusion and acrobatics is perhaps the glitziest of Las Vegas' stage shows.
Travel tip: "Vegas has so many entertainment options. Know when to walk away from gambling if it's not going your way, and explore the many other sites and activities in this great city." Las Vegas IOWA Club president Kristy Hingtgen, 96BS
Club contact: vegashawkeye@gmail.com
Off the beaten path:
Red Rock Canyon is a national conservation area that can be explored via a one-way, 13-mile roadway or a network of rugged desert trails.
Best view:
The High Roller Observation Wheel is the world's tallest at 550 feet and has 28 glass-enclosed viewing cabins.
Iowa pride:
Game watches can draw as many as 300 Hawkeye fans, and the host bar typically serves up Iowa-style pork tenderloins.
Upcoming IOWA Club events:
Las Vegas IOWA Club members will host their annual student send-off July 20 and participate in the sixth annual Preseason Pub Crawl Aug. 26.